A recent timeline of cultural appropriation in fashion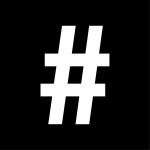 By: Zeerak Khurram
August 12, 2019
Kim Kardashian West recently launched her first shapewear line – and she called it Kimono. Bearing no relation to the traditional Japanese garment and featuring a wide range of sizes, the line featured a variety of different skin-tone colours. According to the now-defunct website: "Whether the desire is to enhance, smooth, lift or sculpt, Kimono provides superior options for all shapes and tones." It also provided new fuel for the fire in a long-standing debate in the fashion world about cultural appropriation.
Finally I can share with you guys this project that I have been developing for the last year.
I've been passionate about this for 15 years.

Kimono is my take on shapewear and solutions for women that actually work.

Photos by Vanessa Beecroft pic.twitter.com/YAACrRltX3— Kim Kardashian West (@KimKardashian) June 25, 2019

Immediately upon the launch announcement, the name of the line was criticised for appropriating Japanese culture, with some journalists writing that it was particularly offensive when considering the history of Japanese internment camps in the United States during the Second World War – an era when owning kimonos or displaying any sort of Japanese culture was met with discrimination and even death.
The backlash culminated in a new hashtag (#KimOhNo), with many criticising her use of the term "kimono" (a wide array of traditional attire in Japan) to describe underwear. Kardashian West apologised in a statement to the New York Times and stated that the intention was not to culturally appropriate or dissociate the word from its traditional roots; after an open letter by the Mayor of Kyoto, she decided to change the name.
But this isn't the first time that Kardashian West or other members of the fashion world have been criticised for picking and choosing aspects of a culture to feature in their brands. Just in the past 10 years, there have been a number of occasions where brands have been accused of being less than sensitive to the history and meanings associated with cultural symbols for minority and disenfranchised communities around the world. If we actually listed all these instances, this article would be a mile long, so here are a few of the major ones that made headlines.
2010
When it comes to cultural appropriation on the runway, the name Victoria's Secret jumps out more often than it should (for anyone wondering, the ideal count is zero). The brand has been involved in a number of controversies, but most notable are the ones where it has come under fire, multiple times, for culturally appropriating clothes from indigenous and African cultures. In 2010, a portion of the Victoria's Secret Fashion Show was titled "Wild Things" and "inspired" by tribal motifs. This portion received a great deal of backlash and the brand was accused of cultural appropriation when it came to the use of body paint that resembled tattoos and elements of the pieces of clothing that were featured. The look that Emanuela De Paula modelled (seen below) was specifically called into question.Embed from Getty Images
2012
In 2012, the Victoria's Secret brand came under fire again when model Karlie Kloss wore a Native American headdress and war bonnet on the runway. The outfit caused outrage in the Native American community, as the feathered headdress and the war bonnet are sacred to indigenous communities in North America. Often a sign of being a warrior or a chieftain, each feather symbolises an achievement of the individual and must be earned through hardship. What was also particularly highlighted by critics was that Kloss's outfit was meant to signify the month of November, when Thanksgiving takes place, and seemingly glossed over Native American genocide by European settlers. After the backlash that the brand received, Kloss apologised via social media and Victoria's Secret decided to cut that portion out of the official show broadcast. Embed from Getty Images
That same year, the Navajo Nation in the United States filed a lawsuit against Urban Outfitters for the brand's repeated use of the term "Navajo" when marketing items with "tribal" prints. According to reports, the tribe had trademarked "Navajo" in 1943. While several brands use the terms "tribal" or "geo-tribal" or "neo-tribal" to market patterns that either draw from or are heavily influenced by indigenous motifs, it appears that Urban Outfitters was being criticised specifically for using the Navajo as a marketing tool. The garments and accessories from the line (which has since been discontinued) also came under fire for cultural appropriation.
Native American communities in the United States have historically been culturally oppressed through policies and laws much like the ones passed in Australia that led to the creation of the Lost Generation. Native American art, languages, clothing and ways of life were prohibited and communities were forcibly removed from their lands. For the Navajo, this was known as the Long Walk in their 1864 deportation from Arizona, where they were forced to walk 500km to neighbouring New Mexico. While Native American communities are now able to practise their traditions, as Navajo multimedia artist Lehi Thunder Voice Eagle Sanchez notes, the issue with Urban Outfitters was that they did not keep in mind "the copious amounts of tragedy and trauma" that the Navajo and other indigenous communities still remember. The lawsuit itself lasted nearly four years, with Urban Outfitters settling with the tribe in 2016.
2015
In 2015, fashion brand Dsquared2 debuted a new line at Milan Fashion Week. Called "Dsquaw", it drew heavily from indigenous Canadian tribal motifs and was heavily criticised for culturally appropriating from those communities as well as being culturally insensitive. The ethnic slur "squaw" is a derogatory way to refer to First Nations and other Native American women. The fashion label half-apologised for the incident and claimed that its goal had been to celebrate the traditional clothing of Native culture, as opposed to appropriating indigenous cultures. Embed from Getty Images
That same year, UK-based fashion brand KTZ unveiled its autumn menswear collection that featured, amongst other pieces, a parka that had been "inspired" by the clothing of an Inuit shaman. The piece, seen below, was later discovered to have directly copied the pattern as opposed to simply drawing influence; the actual pattern has been studied by anthropologists and has a wealth of history behind it. When KTZ's "Shaman Towelling Sweatshirt" was unveiled, Salome Awa the great-granddaughter of the shaman who owned the garment, called the label out for copying the design without the consent of her family. She referred to the design as "sacred" and remarked that it was very painful to it used in such a way. KTZ later apologised for using the design and stated that it was never its intention to disrespect the motif. Embed from Getty Images
Valentino was also called out for its spring collection that debuted at Paris Fashion Week and was followed up with an editorial campaign. The spring/summer 2016 collection was "Africa-inspired" and not only featured Caucasian models in cornrows, but also described the looks as "wild", an homage to "primitive nature" and "spiritual, yet regal". People also believed that the brand was culturally appropriating tribal motifs on the runway. For the editorial campaign, the Italian fashion house teamed up with National Geographic photographer Steve McCurry and headed to Kenya to take pictures, and also recruited local Maasai people to pose behind the models. However, while the brand did apologise and state that it simply wanted to convey the beauty of different cultures, the photographs still featured the same problematic hairstyle that they had been criticised for, with some adding to the commentary by stating that the brand was merely using Kenya and the Maasai people as a "prop". Embed from Getty Images
The Maasai are a pastoral tribe that live in parts of Kenya and Tanzania. When the British colonised the East African lands where the tribes lived, their land was reduced by 40 per cent of what it originally was; their pastoral lifestyle and traditions were (and still are) under threat. Part of the backlash that Valentino faced was also due to the type of words used to describe the collection and the campaign. To use words such as "primitive" and "wild" is reminiscent of how colonialists would refer to not just people in African nations, but all over the world who came from cultures that they didn't understand and desired to subjugate. Much like the Native Americans, the tribes of Africa were discouraged, prevented and prohibited from speaking their languages, practising their customs and observing their religious practices.
Cornrows were one of the many hairstyles worn by African slaves and their African-American descendants (who gained birthright citizenship in 1868), but these hairstyles have frequently been looked down upon by mainstream society and dismissed as "ghetto". For a lot of people, the hairstyle is a way to connect to their roots and these styles are still worn in African nations today. Valentino's show, while including a lot of questionable descriptions, did not acknowledge the cultural or historic significance of the style and so dissociated it from its roots – a recurring danger of cultural appropriation.
2016
In the opening segment of the Victoria's Secret Fashion Show titled "The Road Ahead", the brand used Chinese motifs and patterns for some of the lingerie looks on the runway. This included a giant Chinese dragon wrapped around one of the models, Elsa Hosk, and two Chinese phoenixes becoming Kendall Jenner's wings. Several people criticised the show for cultural appropriation, while some praised the brand for its take on cultural integration. It is important to note that 2016 was also the year that the Victoria's Secret Fashion Show was set to air in China for the first time, which certainly played a role in the composition of the garments.Embed from Getty Images
Speaking of Kendall Jenner, she has repeatedly come under fire for allegedly appropriating aspects of different cultures, most notably from African-American communities or Afro-inspired trends. She was featured as the face of Spanish fast-fashion brand Mango's mini-campaign "Tribal Spirit", which drew inspiration from "ethnic" trends. People questioned the brand's decision to use a Caucasian model instead of an African-American or African model for looks that were inspired by the continent. For a lot of people, this was an example of a lack of diversity as a whole in the modelling world and a lack of representation for women of colour in entertainment.
2017
In 2017, the Victoria's Secret Fashion Show was again at the centre of controversy as it again included Native American tribal imagery in its Nomadic Adventure section. For some people, it was reminiscent of the 2012 Karlie Kloss outfit that was seen as offensive to indigenous tribes. This time, it appears that the "poster child" for the controversy was Nadine Leopold, who was sent down the runway in China in a Native American headdress and an ensemble that drew from those same motifs. The rest of the outfits in that segment were also seen as culturally appropriating the patterns that are considered sacred by indigenous peoples. Observers also found that models were also wearing what appeared to be Maasai tribal necklaces and Navajo-style beading when walking down the runway. Native American beading and their tribal headdresses are, as mentioned earlier, sacred and Maasai necklaces also hold a great deal of symbolism for their people; the colours used and patterns created are meant to signify the age and social status of people living in the community. Embed from Getty Images
2018
In 2018, fast-fashion retailer Zara came under fire for culturally appropriating a traditional South Asian garment known as a lungi. While it isn't clear whether or not Zara intended to draw inspiration from the piece, South Asian Twitter users were quick to point out the similarities (and the inflated price point) of what's essentially a piece of cloth that is meant to be wrapped around the body, much like a sarong. The lungi can be found in several South Asian and Southeast Asain countries, and is typically worn by older or middle-aged men.
The very next month, another item appeared on the Zara website that the brand referred to as the Tie Dye Maxi Dress – but there were great similarities between the dress and a traditional Somali baati. Once again, there was no mention of the cultural inspiration, which is what many people had a problem with in both cases. It was the dissociation of the garments from their traditional roots that led many people to label both cases as those of cultural appropriation.
2018 was also the year that Dior was accused of cultural appropriation twice as well. In July, it was accused of culturally appropriating traditional Bihor clothing from Romania without acknowledging the inspiration. Several Romanian fashion brands and magazines called on Dior to credit the community, which is currently seeing a lot of its traditions dying out. The backlash from this resulted in the setting up of Bihor couture, where Romanian fashion magazine Beau Monde helped set up a brand that aims to preserve Romanian traditions.
In November, Dior featured Caucasian actress Jennifer Lawrence as the face of the Dior Cruise collection. The 2019 collection reportedly celebrates Mexican heritage and was inspired by escaramuzas and the female characters written by Chilean writer Isabel Allende (The House of the Spirits). Many people were quick to point out that Lawrence doesn't have Mexican ancestry and questioned why the French fashion house didn't hire any Mexican actresses or models to represent the collection. When Lawrence revealed that the shoot took place in California instead of Mexico, people were again confused. What made the campaign even more controversial was that, similar to Valentino, Dior referred to the campaign as celebrating Mexican women "through a modern lens", which led many people to conclude that for the brand, "modern" meant excluding anything actually Mexican.
2019
This year, we have also seen major labels being accused of cultural appropriation. In May, Gucci sold an item that it referred to an an "Indy Turban" and then later on as an "Indy Full Head Wrap". The US$790 turban, which draws from Sikh heritage and is sacred to the community, had been showcased previously at the autumn/winter 2018 show and had been modelled by non-Sikh Caucasian models. Embed from Getty Images
The turban drew strong responses from people in the Sikh community around the world, as well as civil rights organisations such as the Sikh Coalition in New York, which was concerned that the religious garment would be dissociated from its roots and be seen simply as a fashion accessory. Globally, the Sikh community has often times been persecuted and discriminated against for wearing the turban. Wearing one allows Sikh men and women to observe the tenet of kesh (or uncut hair), which is one of the five tenets in Sikhism. Gucci's fashion show in 2018 and the subsequent release of the product did not acknowledge the history and meaning associated with the garment.
Carolina Herrera also drew criticism from the Mexican government in June when Mexico's Culture Secretary, Alejandra Frausto, accused the brand of plagiarising and culturally appropriating designs from indigenous Mexican communities without giving them any credit. Reported on by Spanish newspaper El País, in a letter to Carolina Herrera's new creative director, Wes Gordon, Frausto claims that the designs and their evolution has been very well documented – much like the Inuit shaman's parka. Frausto brings up specific prints and pieces from the brand's Resort 2020 collection as examples – the collection had already been criticised for drawing inspiration from Mexican artisans, and yet not contributing or giving back to those same communities that face many economic struggles. Embed from Getty Images
All of these examples are not to say that cultural appreciation or inspiration cannot exist; there are certainly ways to draw from a culture without appropriating it. Take the 2015 Met Gala as an example; it focused on Chinese influence in Western fashion. Initially, people held their breath when it came to the red carpet, but the China: Through the Looking Glass Met Gala went smoothly specifically because the outfits that were praised, like Rihanna's yellow dress, were created and designed by Chinese fashion designers – people who knew how to draw inspiration from their own culture without destroying the history associated with it. Embed from Getty Images
That is ultimately what cultural appropriation does: it does not give credit to the cultural origins of the product, and so dissociates it from its roots. Cultural appreciation is possible if you're extremely careful in realising that the garments, designs or motifs that you're drawing inspiration from already have a rich cultural history and significance attached to them, as past examples like the Met Gala have shown us.