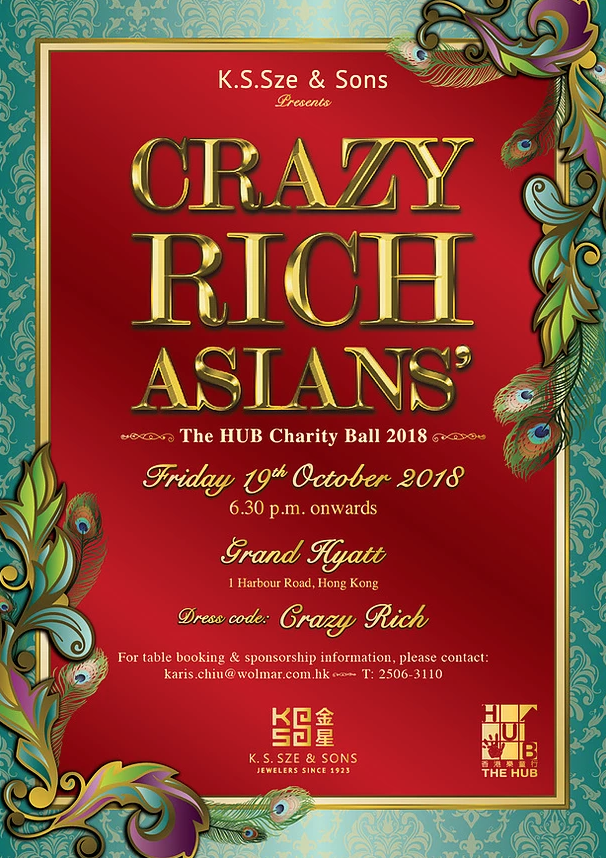 Get ready to party and dress up for a cause as the annual The HUB's Charity Ball is back and is going to be more extravagant than ever. Held at the Grand Hyatt Hotel, this year's theme is "Crazy Rich Asians," following the excitement around the international box office hit.
In 2014, Hong Kong's Commission on Poverty announced that 246,000 children under the age of 18 live below the poverty line in the city. The HUB was founded by David Boehm and Bruce Stinson to fight this problem and give back to local communities after living and working in Hong Kong for more than 30 years.
Since its establishment, the children's support centre has been providing educational support, extra-curricular actives, social wellbeing and health services and family counselling to those in need in different areas of the city.
The main goal of the foundation is to support, stimulate and protect Hong Kong's youths in every possible way, to make sure that it will continue to be a thriving cultural and commercial centre. Thanks to donors, sponsors and supporters, their work is making an impact on local communities on multiple levels.
The HUB Charity Ball will be held on October 19 at Grand Hyatt Hong Kong presented by K.S.Sze & Sons — dress code is 'Crazy Rich'. Individual seats are priced at HK$4,300 and table sponsorships are available in three tiers: Bronze (HK$43,000), Silver (HK$78,000) and Gold (HK$108,000).