Chef Björn Frantzén's acclaimed Frantzén's Kitchen landed in Hong Kong several years ago to much acclaim and just last month, Bjorn opened his newest restaurant in Hong Kong, The Flying Elk. The new location offers a more casual dining experience that focuses on Nordic-inspired cuisine. The space is designed to mimic the Nordics with wood panelling and accents throughout the restaurant, and soft incandescent lights providing a warm orange glow that is reminiscent of a cold winter day inside a cozy lodge.
The food is fantastic, and it's clear why Michelin awarded Frantzén's Swedish location 3 stars. Particularly enjoyable is the Tar Tar Lamb in Dill made with dill mayonnaise, ättika vinegar, pickled root crops and crunchy onions. The fresh dill mayonnaise compliments the richness of the lamb perfectly and the crunch from the onions and crispness of the root vegetables gives the dish a variety of satisfying textures.
You also can't visit one of Frantzén's restaurants without trying the signature Roasted Scallops. Perfectly cooked, the scallops are laid on top of a bed of creamy scrambled eggs, truffle, beurre noisette, crispy potato and smoked soy. There almost seems to be too many strong flavours in this dish, so, at first, you may think they may not pair well, but instead, each ingredient perfectly complements the rest, with the sweetness of the scallops balanced by the rich egg and the sharpness of the soy.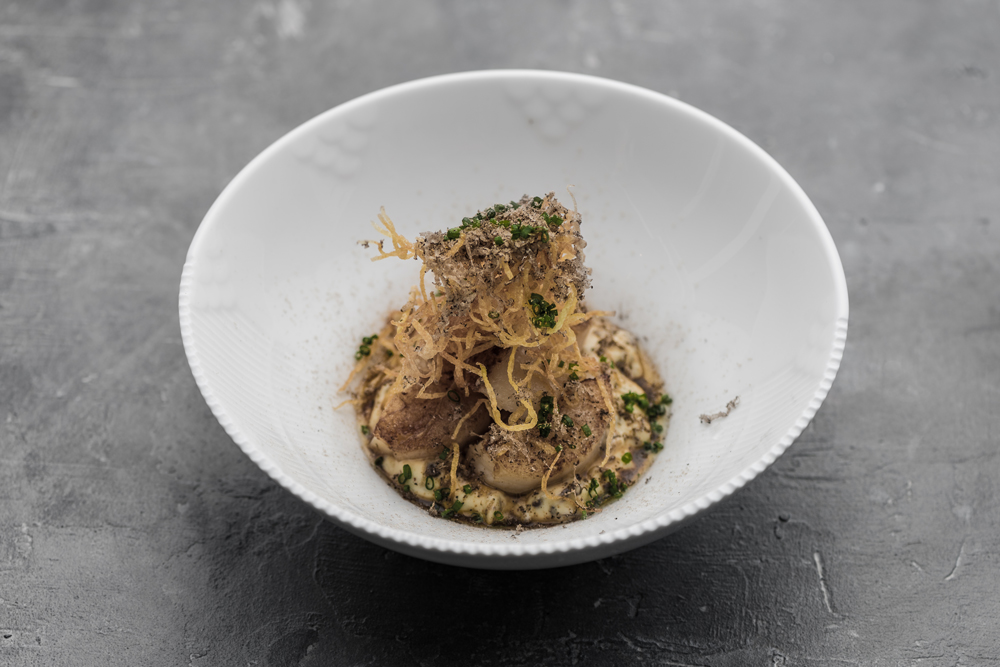 Beyond the food, the bar boasts a large collection spirits and drinks from Sweden, and unique cocktails developed by The Flying Elk's Swedish bartenders.
Location: 2/F Wyndham Mansion, 32 Wyndham Street, Central

Hours: Monday – Saturday, 5.00 pm – 10.30 pm

Phone: 2565 6788