Superstar chef Alain Ducasse on his restaurants in Macau and culinary style
January 22, 2019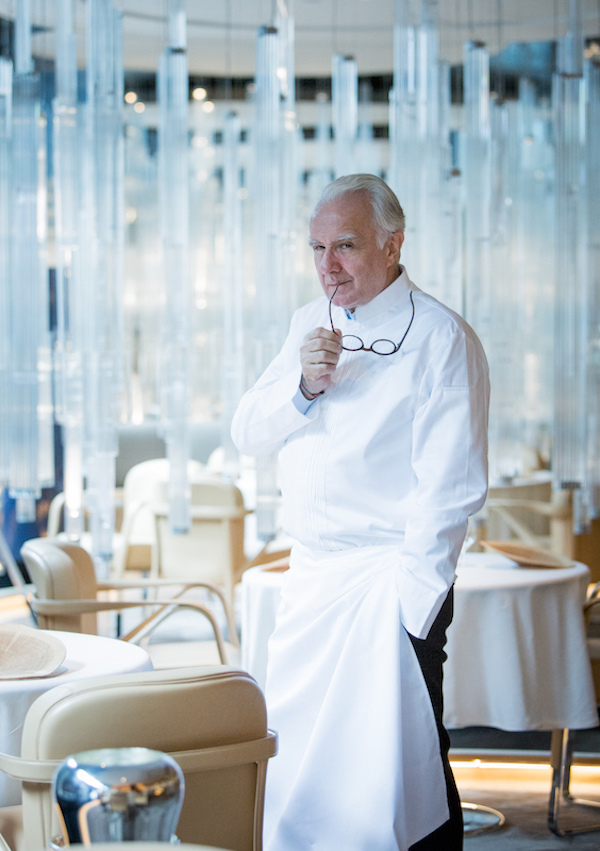 Alain Ducasse, the French-born Monegasque chef at the helm of a gastronomic empire of the same name, is part of an elite group that could be defined as the "royalty of the culinary world."
As I was about to meet Ducasse for an interview at his recently-opened restaurant in Macau, I could feel the excitement – at times mixed with devotion and intimidation – emanating from every member of his staff.
The sumptuous dining room of Alain Ducasse at Morpheus, designed by a team of architects and designers that are familiar with the chef's other concepts, is adorned with some of the chef's precious pottery pieces and cooking utensils that defined his career. The maître talks me through the collection and telling me stories of some of the 25 restaurants part of the Ducasse Paris Group, including the iconic Alain Ducasse at The Dorchester and Tokyo's Beige.
More than just a chef, Ducasse is a master and a navigated entrepreneur, an internationally respected name that for more than two decades has been defining the concept of haute cuisine around the world. Unlike many in his field, however, Ducasse is not a so-called celebrity chef. There is still an aura of mystery and rigour surrounding his persona.
His two restaurants – bistro-style Voyages and the fine dining eatery that carries his name -at the Morpheus Hotel in Macau, the futuristic newest addition to the City of Dreams complex designed by Zaha Hadid, are a reflection of Ducasse's style and culinary journey, and of course, of unparalleled finesse and savoir-faire.
When I finally met Ducasse at the chef's table of a private room overlooking the kitchen of Alain Ducasse at Morpheus, I asked him about his two ventures in Macau, international food trends and his cuisine.
Where does the idea for Voyages come from?
The inspiration came from a long journey around France to discover and experience the different cuisines inside the country. We use French ingredients and techniques, everything is from France and represents it in different ways.
Let's talk about Macau. How does it feel to work here and are you inspired in any way by the Macanese culinary tradition, which blend Chinese and Portuguese elements? 
We haven't really been influenced by the local culinary traditions because we do real authentic French cuisine. But what is exciting is that because of this rich heritage, we knew that people in Macau would be interested in trying new food and taste it properly. We knew it could be a very welcoming place for our interpretation of French cuisine as well.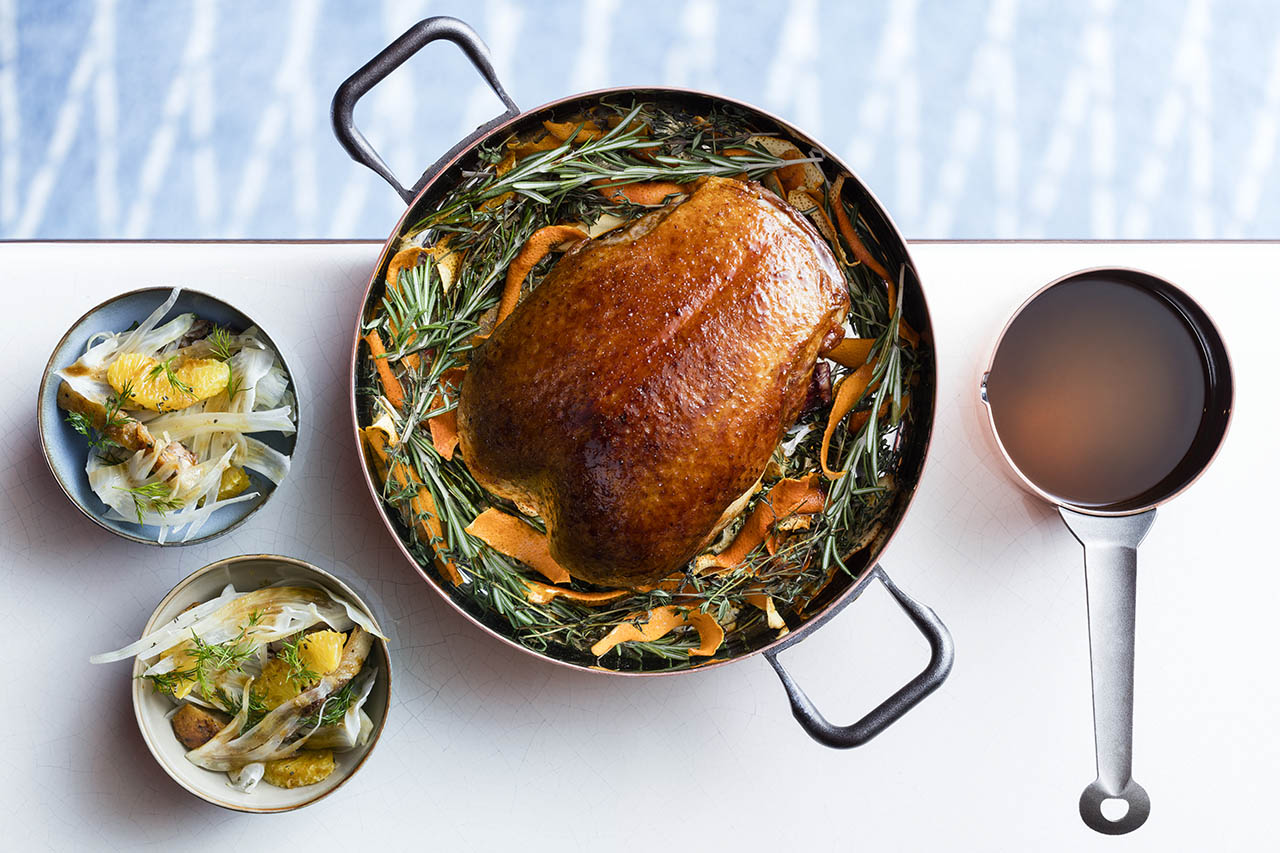 What is the main difference between Voyages and Alain Ducasse at Morpheus? How do they differ from your other fine dining establishments around the world?
Voyages is more about traditional French cuisine, it's like a first step into it something more accessible. Alain Ducasse, on the other hand, is a contemporary interpretation fine dining. One of their similarities to my other fine dining destinations is, for instance, that one of the designers had already created multiple restaurants for us. There are always similarities, but we always look for an original interpretation of contemporary French cuisine, to be mixed with the perfect location, with the right combination of ingredients.
It's not just about the food, it's also about the tableware, design, atmosphere, wines and service. There's a comparison often used between cuisine and fashion, and it could be used to describe my restaurants here in Macau. You know, in fashion, you have Haute Couture and Ready-to-wear. This could be applied here – Alain Ducasse at Morpheus would be high fashion, and Voyages would be ready-to-wear.
When I had the pleasure to have dinner here at Alain Ducasse, the menu was very seasonal and I assume that it keeps changing. Is it the executive chef that changes the menu or is it conceptualised by you?
It's conceptualised in Paris, but with lots of input of Executive Chef Pierre, who trained with me in Monaco and other countries and knows exactly how we all interpret the cuisine and the ingredients – he's spot-on.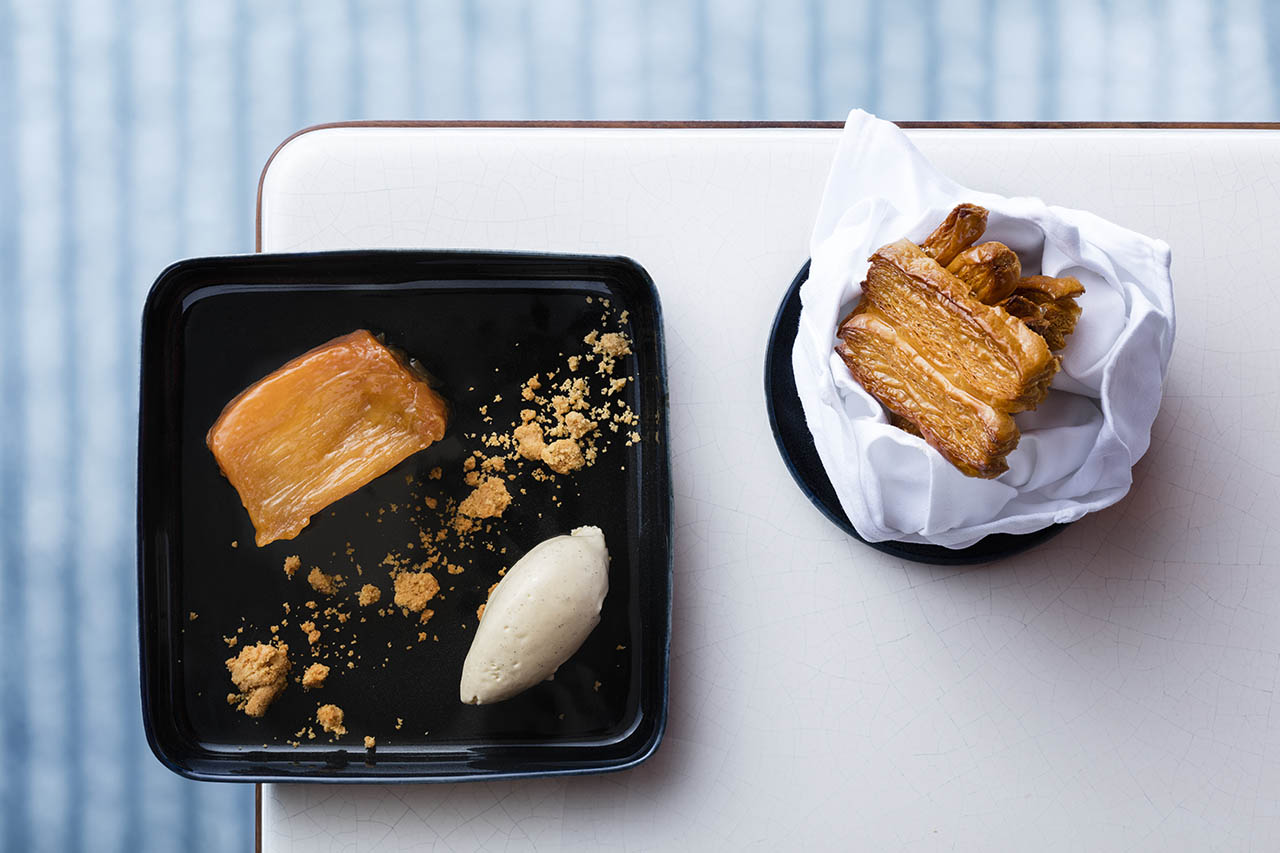 Your company, Alain Ducasse, is very well-respected with so many establishments around the world. How did it originate? And how did it become a brand?
Transmission is everything to me: It was what drove me to create this network, and for the future of my company, it is to keep on training people, and those people could help me chase opportunities in locations that I am extremely excited about. I can't do these things by myself, but with a team, I can develop and put my vision further.
What is a dream location to see Alain Ducasse?
Iran. it's complicated, of course, but I'm extremely fascinated by Persia, I have a story for this place. But unfortunately, it's a bit difficult, for now, to establish a business there.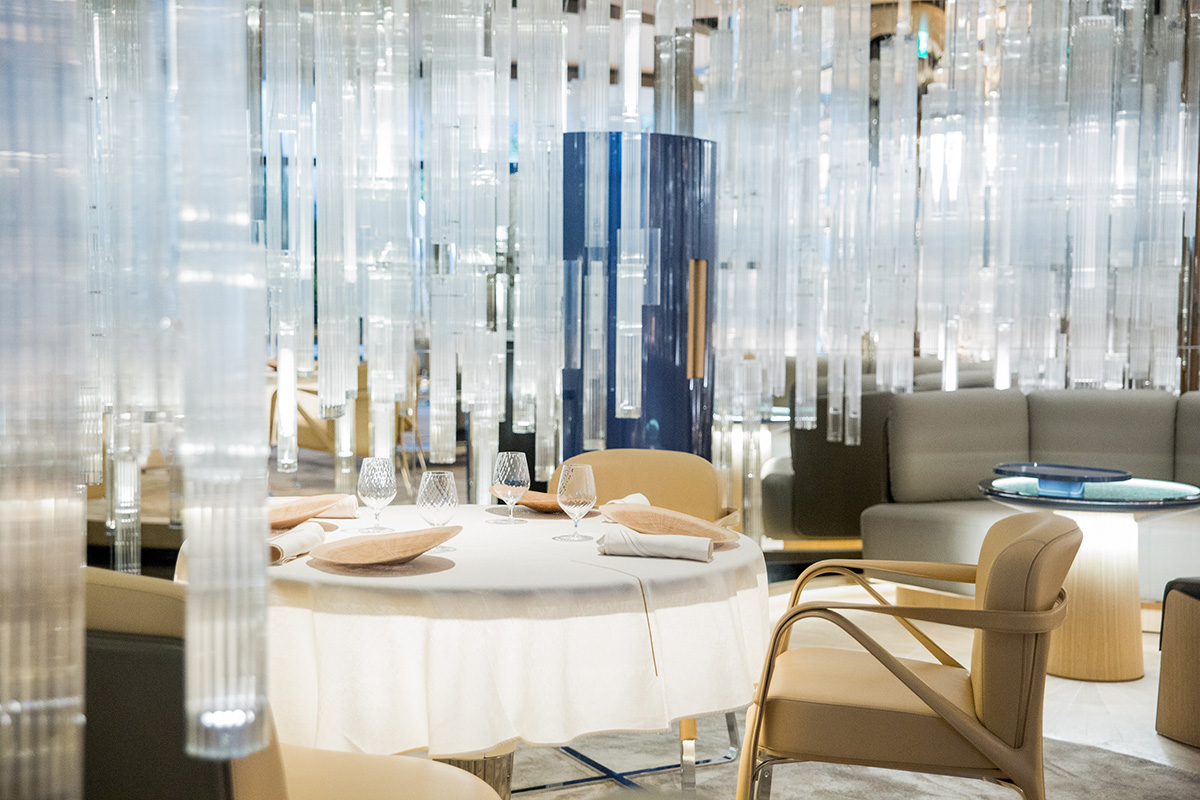 Your name is often associated with prestige and high-class cuisine all over the world. How does this related to your original idea of cuisine?
What I like is when I take on a challenge, I like to take things to the highest level starting from the very bottom. I've always tried to reach as high as possible from the very beginning. That's why with food and dining, I've always aspired to fine dining. Then when I reached that, I could mix it with other things.
How do you think is French cuisine evolving all over the world? Where do you think it's going?
French cuisine still is the international leader in terms of influence, it's part of the food universe's DNA. I mean, Italians keep on doing Italian restaurants; Japanese keep on doing Japanese restaurants, but I believe that French cuisine is a strong influence in the world, you know… things like pastry are used in a lot of cuisines.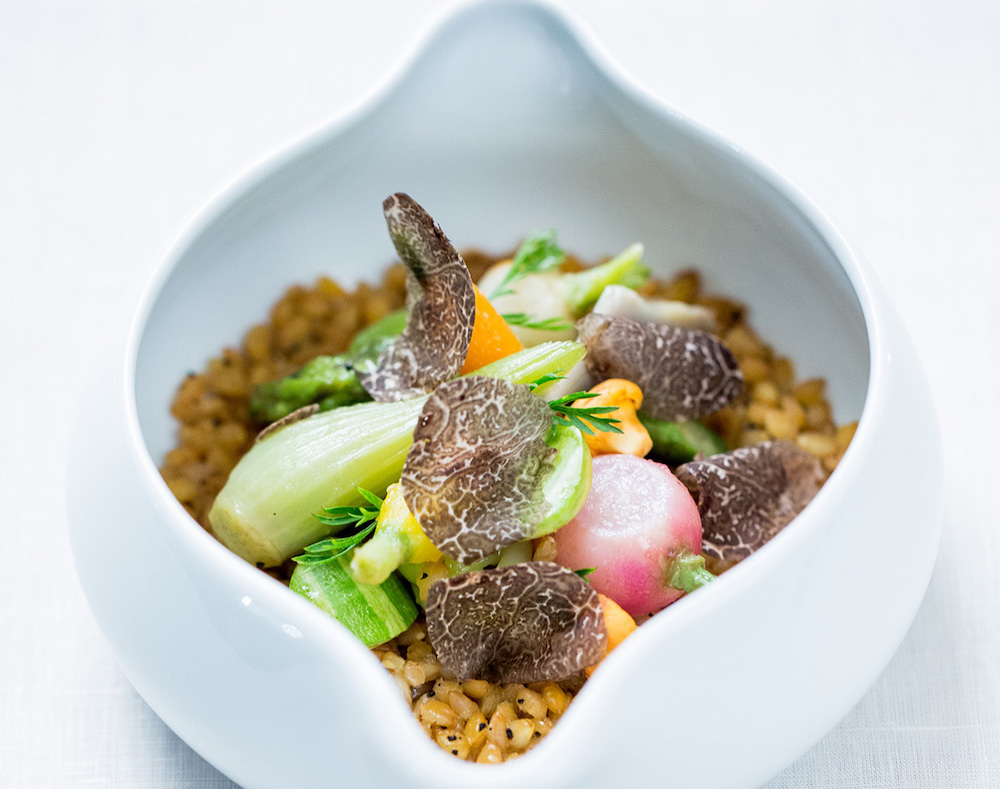 Every year, a super cuisine suddenly becomes popular and trendy, some years ago it was Peruvian, now they say it's Filipino. What cuisine do you think is going to be the new big one that everybody would want to try?
Definitely Middle Eastern, in all its forms, more and more.
There's something that I'm very curious about: Do you actually cook at home, and if so, what do you cook? 
I do. First, I go to the garden and see what vegetables are there, then I go to local markets. After that, I decide what I want to cook and see what goes together. Last, I choose the friends and family that I want to share this meal with. If I don't have the right people to eat it with, I eat by myself.