Style notes from Wong Kar-wai
August 6, 2019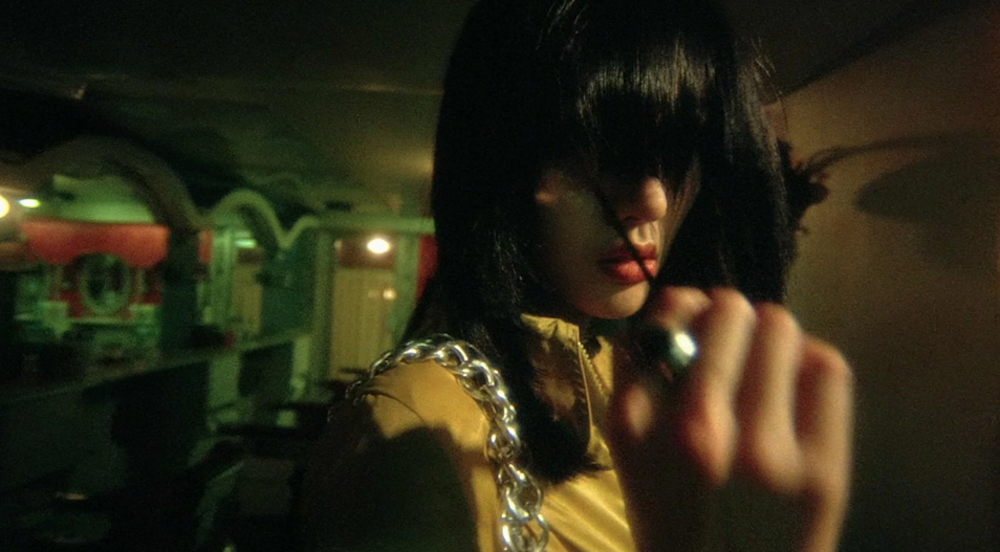 Wong Kar-wai's films leave us yearning and pining for something that we have once lost; they're nostalgic, refreshing and devastating, yet unexpectedly muted. His love letters to Hong Kong are never devoid of artistic inspiration or creative excellence, not to mention the aesthetics. Quiet and passionate, we're left musing over words left unsaid against the backdrop of the moody metropolis. Impressionistic, where noir meets French New Wave, his films are nothing short of magical. 
While Wong Kar-wai specialises in lost connections and simple love stories encased in a sort of beautiful delirium, his style and visual virtuosity is one that's unparalleled and unrivalled. The wardrobes are timeless, reigniting our stylistic pursuits as well as our inner romantic.
Chungking Express (1994)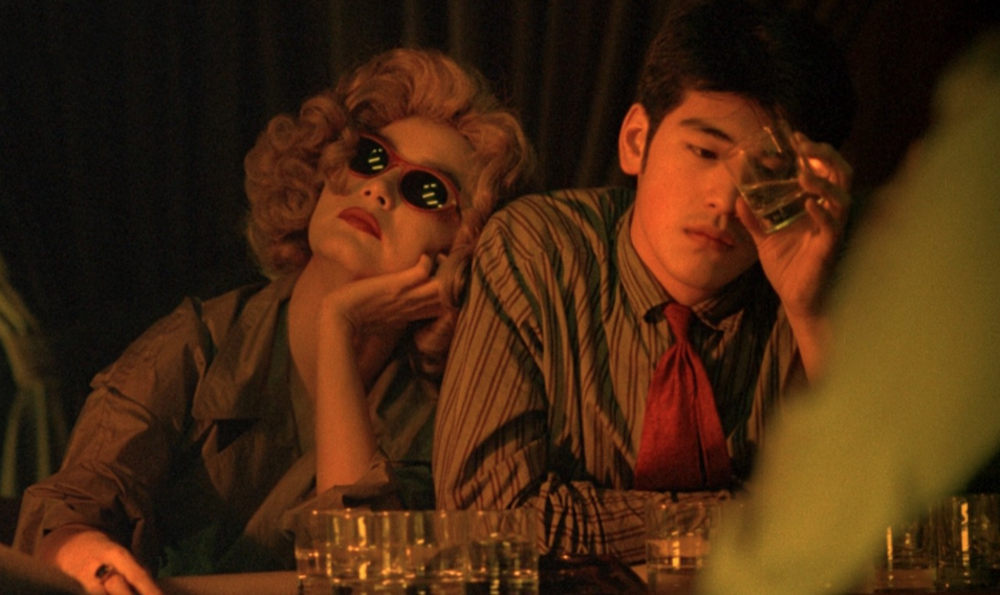 "The password is 'love you for 10,000 years'" is arguably one of the most iconic and recognisable lines of Hong Kong cinema – the original "love you 3000", if you will. Boasting an audacious style that's both eccentric and indistinct, it defines a restless generation of the electric youth. An exploration of the tenacity and hopelessness of love, juxtaposed with an innocent tenderness against the backdrop of an unapologetic city, the wardrobe is eclectic and a melting-pot of styles. Maybe you're Faye (Faye Wong) and you're casual in your cult '90s classics: polo shirts and racer-back tanks and tiny oval sunglasses. Or possibly you're the blonde woman (Brigette Lin) of the film: enigmatic, sultry and a femme fatale, a Hitchcock blonde who dons trench coats and never leaves without a cigarette. The shot of her off-white embellished buckled heels lying on the floor could easily be from a Manolo Blahnik advertising campaign on a billboard in Times Square. A modern twist, much like the April 2013 Harper's Bazaar China editorial, could lead us down the route of a metallic trench from the SS12 Burberry archives. Without admission, we're all secretly He Qiwu (Takeshi Kaneshiro), chasing and wanting. In his classic combination of a vertically striped shirt and red tie, he looks as though he could be modelling the Lanvin 2017 menswear collection. Where workwear is made for after-hours, the unconventional blends with the traditional.
In The Mood For Love (2000)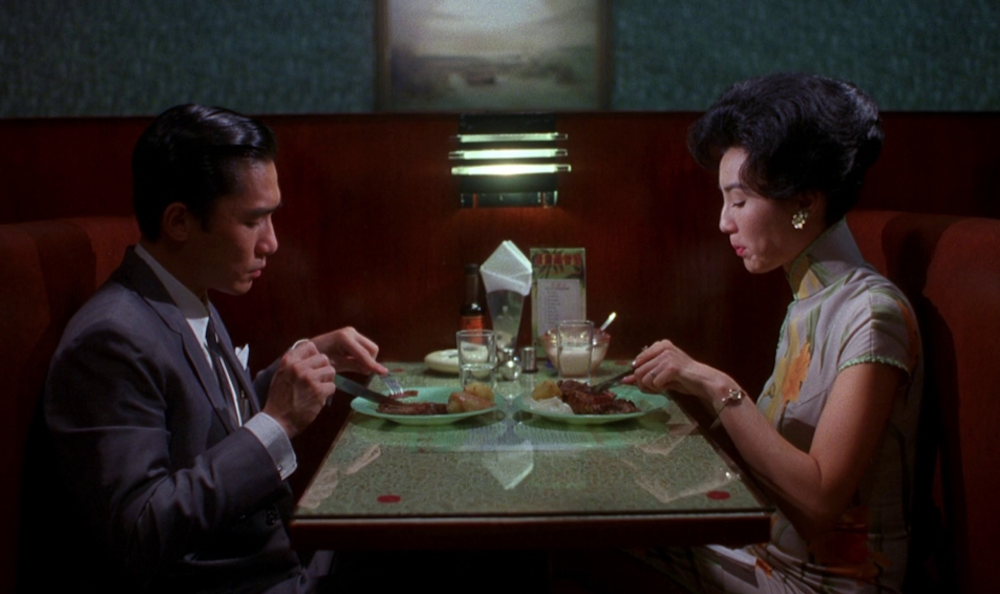 Refinement and elegance floating between cramped tenements, the sharpness of Mrs Chan's (Maggie Cheung) and Chow Mo-wan's (Tony Leung Chiu-wai) respective cheongsam and suit all culminate to create this sumptuous and timeless masterpiece. Perfectly lined lips and the undeniable aplomb and grace of Mrs Chan contrast with the stinging poignancy of the suffering felt by the lovers. In high-necked mandarin collars and tight silhouettes, she's bound and restrained by society's rules and cues. Both stylish and modest, Chow Mo-wan embodies an old-world classicism that's still coveted within the menswear sphere of today. Relaying an almost-criminal visual perfection, In The Mood For Love is enveloped in an unfulfilled longing, leaving us all contemplative and reminiscent of past lovers and unspoken words. With shots soaked in red, this film is sensuality in its purest cinematic form: tempting, yet cynical and cataclysmic. "That era has passed. Nothing that belonged to it exists any more" – yet Wong Kar-wai has pioneered and immortalised an obsession for precision and effortlessness long before Mad Men did.
Fallen Angels (1995)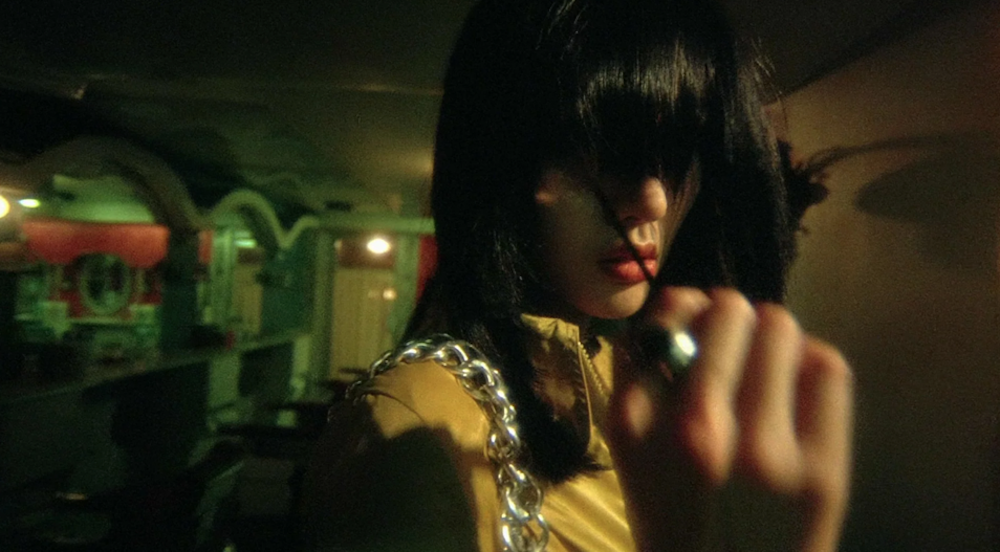 A kaleidoscope of fervour and isolation, Fallen Angels remains an underappreciated sensation. Grungy and dark, Choi Sora seems like our 21st-century answer to the killer's agent (Michelle Reis), with the model's street style appearing like a constant homage to our assassin's (Leon Lai) personal assistant. Clad in black, leather and fishnets, she's as provocative as she is tragic. Blondie (Karen Mok), on the other hand, is as if Paloma Faith and late-1970s Debbie Harry had a love child. Sassy, raw and everything out of the ordinary, her style is a microcosm of London's blurred subcultures. Free-spirited, yet bound by their expectations and disappointments from love, these characters are developed regressively. Ambitious and encyclopaedic, this film elicits feelings of disillusionment that are transcendent and representative of a more unpolished Wong Kar-wai. Being as non-conformist as this film aims to be, it's no wonder that there are so many inspirations we can relate and attach ourselves to, whether we wear Anna Sui to channel Blondie or we lean towards Vera Wang's spring 2018 ready-to-wear collection to release our inner Reis.