"Stranger Things" is coming to Universal Studios
April 4, 2018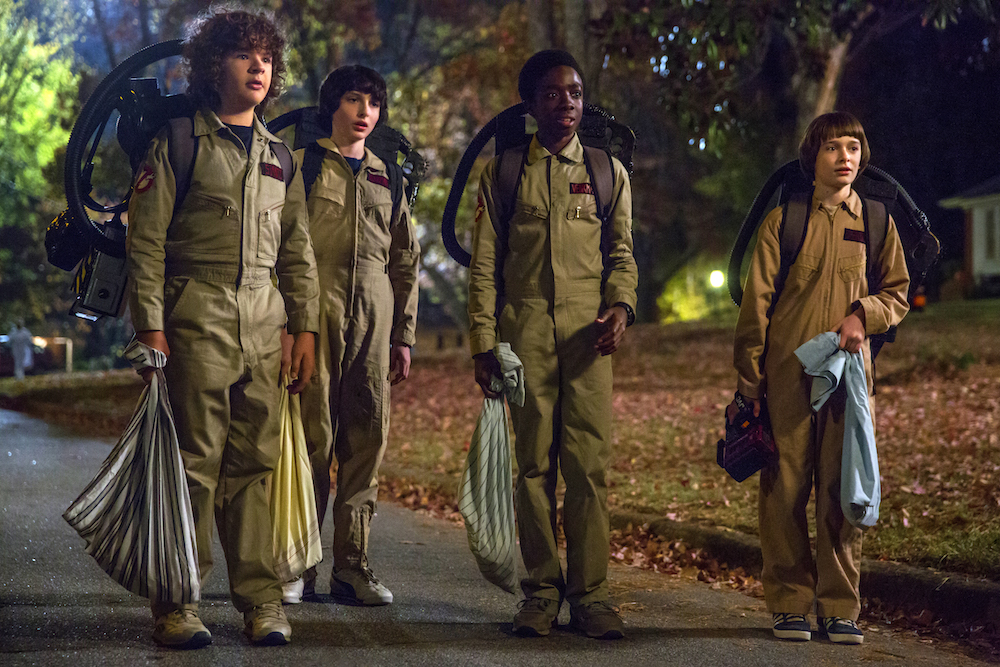 If you rejoiced (who didn't?) to the news that Stranger Things will return for a third season, you might be eager to know that it will soon be possible to experience the world of the ultra-popular Netflix original series as Universal Studios announced on Tuesday that the "Upside Down" is coming to the theme park for their annual Halloween Horror Nights in Hollywood, Orlando and Singapore.
The fictional small town of Hawkins, Indiana, will come to life and immerse fans into the nostalgic and spooky atmosphere that made the show an instant pop-culture phenomenon and its actors global stars. Following the plot of season one, visitors will also be stalked by the Demogorgon, the monster antagonist fought by the gang.
"From the menacing Hawkins National Laboratory, under the U.S. Department of Energy, to the Byers home adorned with an erratic display of flashing Christmas lights and the eerie Upside Down woods oozing a shower of floating orb-like spores, the chilling new mazes will offer surprising twists and unexpected turns around every corner," Universal said in a statement.
Stranger Things is the latest cult show to be featured in Universal Studios' Halloween Horror Nights, joining the American Horror Stories and The Walking Dead haunted houses from previous years.
As super fans of the show we don't want to miss the chance to walk the streets of Hawkins and channel our inner Eleven!
Halloween Horror Nights starts on September 14 in Hollywood and Orlando and on September 28 in Singapore