The future of home fitness with smart mirrors – and where to get one in Asia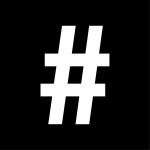 By: Alyanna Payos
July 2, 2020
Lululemon's recent US$500 million acquisition of the home-fitness company, Mirror, has never been so perfectly timed. The Vancouver-HQ'ed legging and activewear brand has long been looking to launch themselves into a more experience-based direction, and this is their most recent move towards that goal.
Home workouts have become increasingly popular, what with most of the world finding themselves stuck indoors over the past few months. The shift in fitness has seen more and more people looking for ways to bring the gym into their homes. So, what's the solution? Smart mirrors.
Mirror, the original smart fitness mirror
Launched in 2018, New York-based Mirror's namesake product the Mirror is a sleek, interactive, liquid-crystal display mirror. When turned off, it's a minimalist full-sized mirror, but switch it on and you've got professional gym classes at your fingertips. The Mirror streams live or on-demand classes with world-class fitness trainers from companies like Nike, Physique 57 and Equinox . Like all successful smart gadgets, it's also highly personalised for you and your needs. It was the first of its kind and truly a game-changer.
The Mirror comes in at roughly HK$11,600 excluding the required monthly membership subscription and can be paid through an instalment basis. And of course, because it's too good to be true, there's a catch… it doesn't ship outside of the US just yet.
Where to get a smart mirror in Hong Kong and Asia
KARA Smart Fitness
Coming to the rescue is local tech startup OliveX with the KARA mirror, which is going into production development alongside their smart fitness mobile app. The mirror operates in similar fashion, posing as a regular full-sized mirror, but is jam-packed with hidden technology. The KARA mirror uses AI to track and analyse body movement in real-time, helping users correct form during the workout. There's a wide range of workouts led by professional trainers (hello Nike master trainer and #legend100hk star, Utah Lee!) to choose from, and new content is constantly flowing in on a weekly basis.
At HK$15,000, purchase of the KARA mirror comes with a 12-month subscription to fitness classes and professional installation. Also included is a care kit with a cleaner, cloth, and camera lens for privacy. Order yours today and it'll come dashing in at the speed of light, with a 2-7 days delivery time. It's also 2-5 weeks for the rest of Asia, and 3-8 weeks everywhere else.
The KARA mirror is available at KARA Smart Fitness
QAIO Flex
If you're one to switch between a multitude of different fitness apps, you may want to opt for the QAIO Flex. This smart mirror company came out with the Flex variation in 2018, but it works a little differently to those mentioned previously. Instead of requiring a subscription package to a paired app or program, the Flex mirror works with a range of free fitness apps you might already have. However, it does come with the MirrorFeeds app pre-installed, so when you're not busy breaking a sweat, you can have a quick scan through the news or the stock market.
The QAIO Flex mirror comes in three different sizes and four different mount options to better adapt to varying home environments. You can purchase the mirrors at Evervue, where prices range from HK$14,699 to HK$42,619 with the standard wall-mount.
See also: #legend@home: Keep active with these fitness apps and online classes
Featured Influencers