Rolls-Royce Defines the Future of Luxury with the Driverless Vision Next 100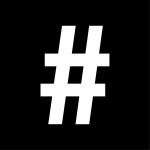 By: #legend
June 20, 2016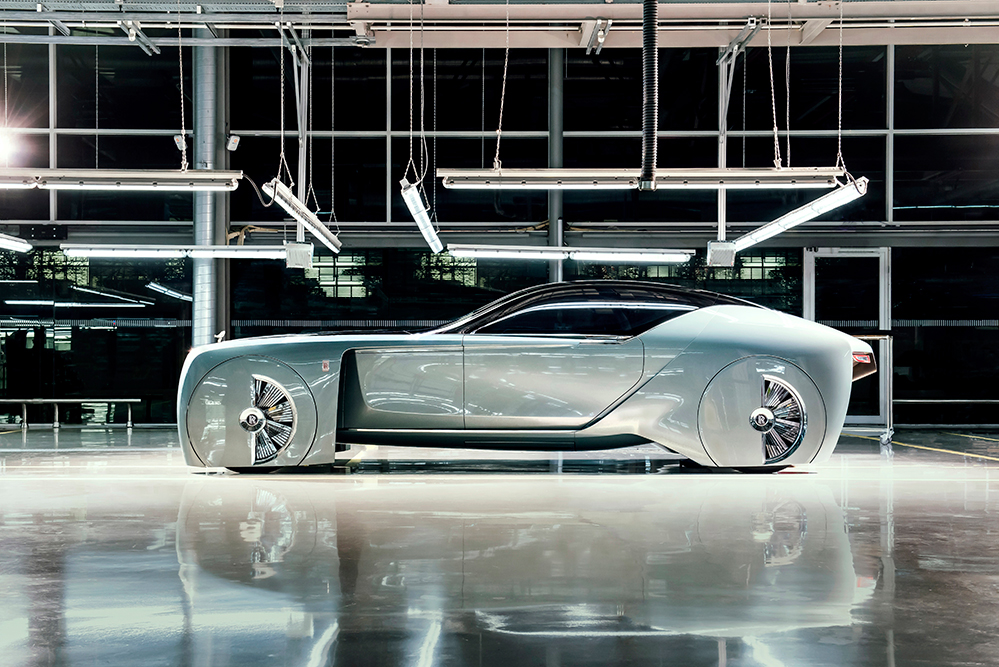 ​Luxury automotive brand Rolls-Royce has unveiled its first driverless concept car at a special event in London.
"The grand arrival of the Rolls-Royce Vision Next 100 boldly points to a bright future for our marque where our patrons' individual demands for complete and authentic personalization will be met through an exquisite fusion of technology, design and hallmark Rolls-Royce craftsmanship," said CEO Torsten Müller-Ötvös at the concept's launch.
The car's exterior form is completely otherworldly yet instantly recognizable as a Rolls-Royce.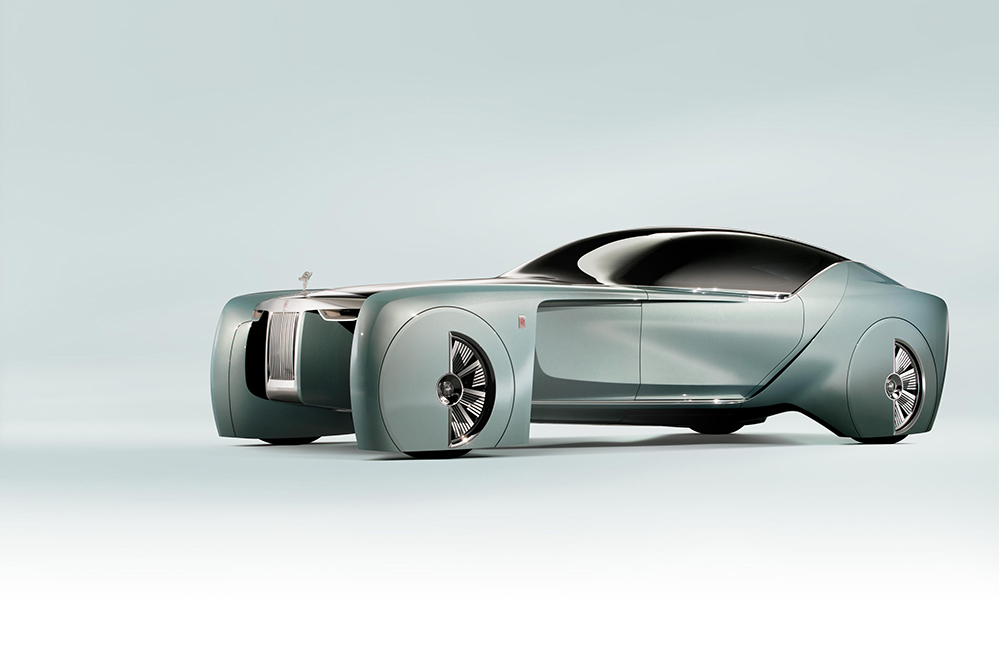 The brief was to imagine what a luxury automobile would be in 100 years from now and the design team, led by Giles Taylor identified four key ingredients — personal vision; an effortless journey; a grand sanctuary and; the grand arrival.
As technology advances and transport in general becomes more utilitarian, the demand from the world's most successful and demanding clients for a vehicle that is truly bespoke will never be greater. So the car's exterior could be as customizable as its interior. "The Rolls-Royce patron will continue to be a famous figure in the future," said Taylor. "I envision that the Rolls-Royce Vision Next 100 will play a key role in these people's lives."
Genuine luxury is the ability to do nothing; to save time. And this effortlessness has been captured in putting a virtual personal assistant at the heart of the concept based on 'Eleanor,' the spirit of ecstasy that adorns the hood of each Rolls-Royce. She will drive, make recommendations, juggle appointments and ensure that nothing disturbs the car's owner.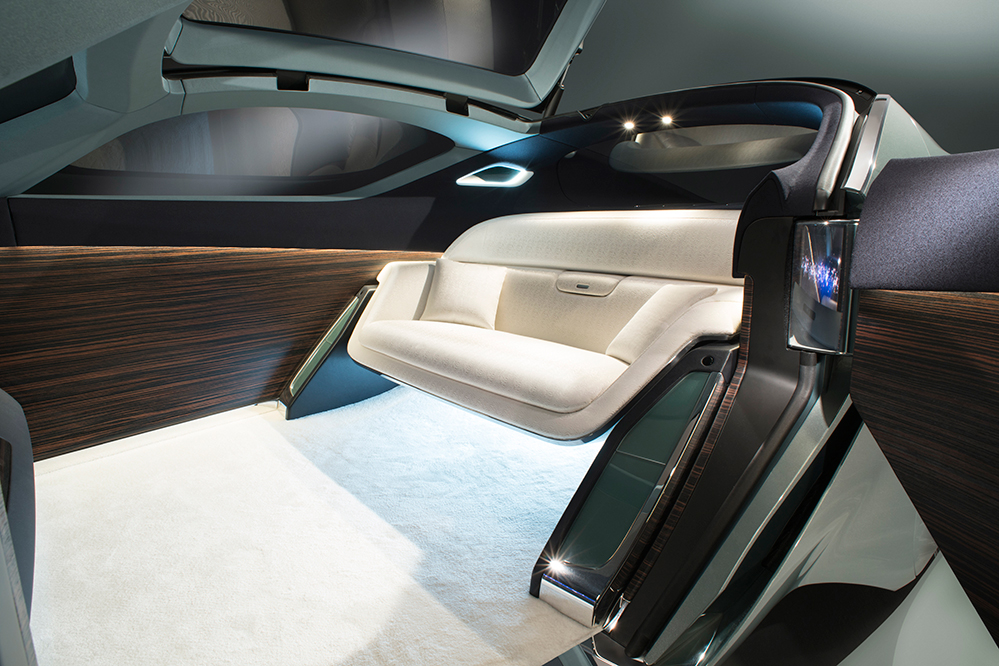 As for sanctuary, the interior is designed as a cocooning lounge space with fine wool, leather, woods and a sofa, blending seamlessly with high-tech features such as OLED screens.
"Rolls-Royce design today is the epitome of elegance," Taylor explains, "And this elegance is achieved through simplicity of design under which lies the technology that makes our patrons experience effortless."