Rolex's league of exceptional golfing talent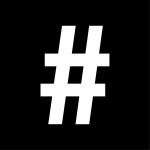 By: #legend
September 24, 2018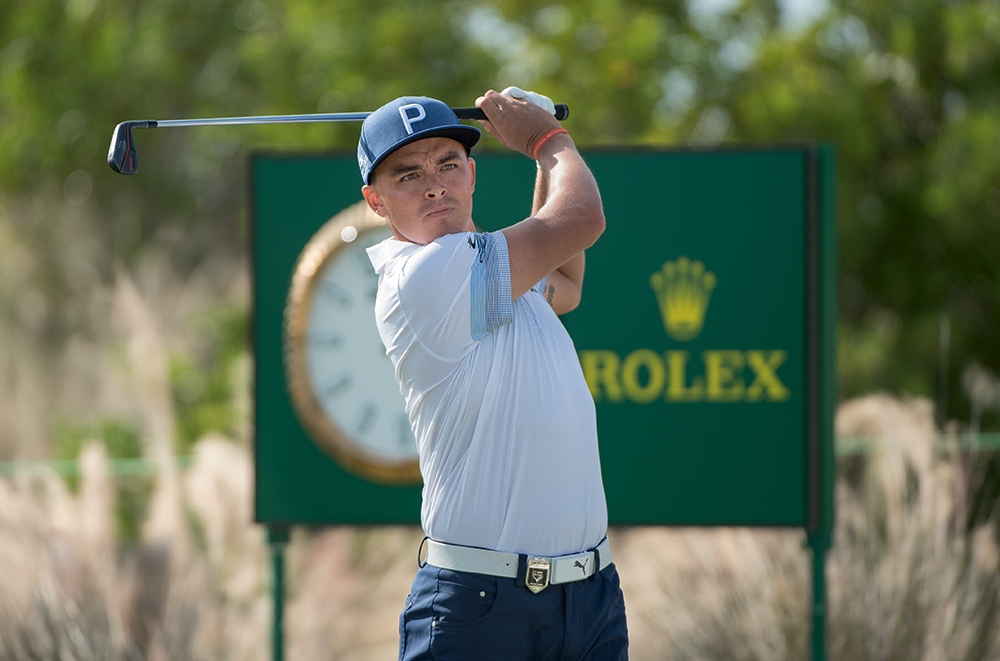 On April 13, 1997, the name Tiger Woods made headlines across the world; he had won the prestigious Masters Tournament by a record 12 strokes in Augusta, Georgia that day. He was just 21 years old and the youngest player ever to win the tournament. This would be the American's first of a remarkable 14 Major championship wins, including the US Open, the British Open, the PGA Championship, and the Masters, signalling an era of dominance that took golf to heights never previously reached.
Meanwhile in the women's game, Sweden's Annika Sörenstam made her mark by claiming two US Women's Open titles while still in her 20s – she would go on to win an unprecedented 93 events, including 10 Majors. These two iconic golfers changed the face of the sport. They were credited with sparking an interest in the sport globally and, significantly, for inspiring a generation of juniors, many of whom were in their teens and would go on to become world-class golfers.
A quarter of a century later, these young men and women have emerged as the game's vanguard, determined to write their own history. They're now the ones changing the landscape of the sport. The professional golf ranks are currently rife with players under the age of 25, proving that golf is no longer an "old man's game".
Athletes such as three-time Major winner Jordan Spieth and 2017's breakout star, Justin Thomas, both only 25 years of age, are striving to set new standards. The girls, too, are upping the ante. Lexi Thompson became the youngest-ever winner of an LPGA tournament in 2011 at age 16. Her record was then broken by another teen, 15-year-old Lydia Ko, who achieved the same feat less than a year later and went on to win two consecutive Major championships at the 2015 Evian Championship and the 2016 ANA Inspiration.
What these young prodigious golfers have in common shortly after turning professional is that they became part of Rolex's family of ambassadors, or "Testimonees", as the brand calls them. Together with other exceptionally talented golfers of their generation, they are part of a collective known as the Rolex New Guard.
Among Rolex's more than 150 annual sponsored events across five sports segments (golf, sailing, tennis, motorsports and equestrian sports), the relationship with golf, which spans more than 50 years, is probably the oldest and most important. Through pivotal partnerships with organisations responsible for advancing the game, the Swiss watchmaker has become inextricably linked with the many facets of golf. One could almost say Rolex "grew up" with golf in the modern era – or that golf grew up with Rolex. Either way, they became true partners and winners, as exemplified by the champions of the sport.
High-profile Rolex Testimonees include American golfers Jordan Spieth, Justin Thomas and Rickie Fowler. Fiercely competitive on the course, all three men have already accomplished great feats, with Spieth winning the 2015 Masters Tournament and the 2015 US Open, followed by victory at the 146th Open in 2017. Thomas claimed four PGA Tour events in 2017, including his first Major victory, en route to being named PGA Tour Player of the Year. Fowler, who turned professional in 2009 shortly before his 20th birthday, held top billing as the world's No. 1 amateur golfer for 37 weeks between 2007 and 2008, and in 2016 reached a career high of fourth in the Official World Golf Ranking following his victory at the Abu Dhabi HSBC Golf Championship. Fellow American Brooks Koepka is another member of the Rolex family who has experienced Major championship success, winning the 2017 US Open at Erin Hills just a month after his 27th birthday.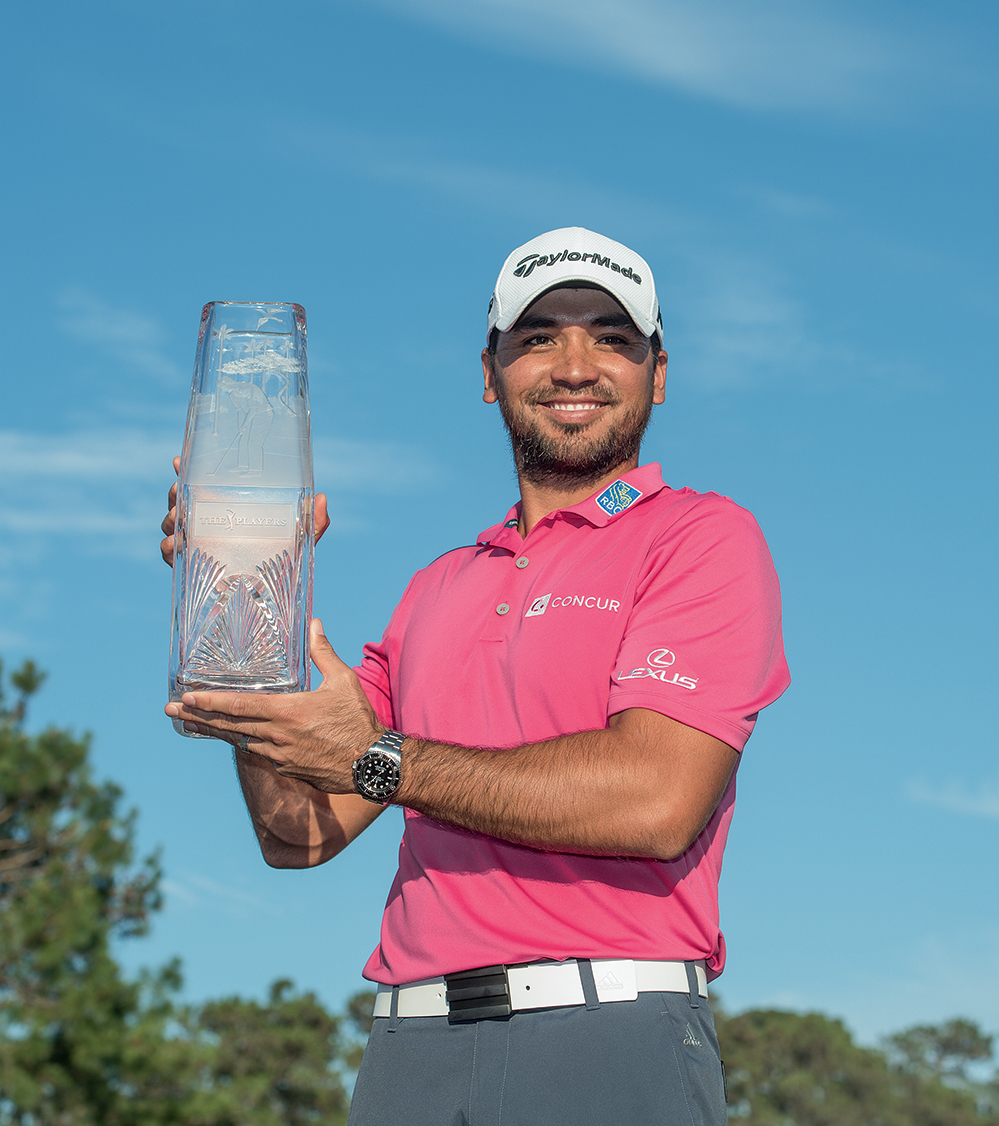 Despite the fierce competition, away from the course, each of these elite competitors are friends who are hugely supportive of one another. Their sense of camaraderie can partly be attributed to the support they received from the American Junior Golf Association (AJGA), an organisation dedicated to grooming young men and women who aspire to earn university golf scholarships through competitive junior golf.
As a Premier Partner of the AJGA since 1986, Rolex has seen many of its Testimonees benefit and flourish, including Phil Mickelson, Lorena Ochoa, Lexi Thompson and Tiger Woods. The AJGA also rewards the best junior golfer with the Rolex Junior Player of the Year award each year. Spieth, who won the award in 2009, said his affinity with the Swiss watchmaker has only grown since then.
From the Asia-Pacific region, Rolex's New Guard is also making waves. Australian Jason Day experienced his first Major triumph in Wisconsin at age 27, when he won the 2015 PGA Championship at Whistling Straits. His precision, persistence and consistency saw him become the No. 1-ranked golfer in the world the same year. Having only turned professional in 2013, Japan's Hideki Matsuyama is one of Asia's finest golfers, with an impressive Majors track record to accompany his five PGA Tour wins.
Two golfers making up the European contingent of the New Guard are England's Matthew Fitzpatrick and Spain's Jon Rahm; both have worn the Rolex badge since 2016. Following his second win on the European Tour in 2017, Rahm said: "To win two of the European Tour's Rolex Series events as a Rolex ambassador has made these victories that much more special." The European Tour, a partner of Rolex since 1995, introduced the Rolex Series in 2017.
Along with Fitzpatrick and Rahm, 26-year-old Thomas Pieters from Belgium is another European to watch out for. At the 2016 Ryder Cup championship, he set a new rookie record for points earned. Rolex has been a partner of the European Ryder Cup Team since 1995.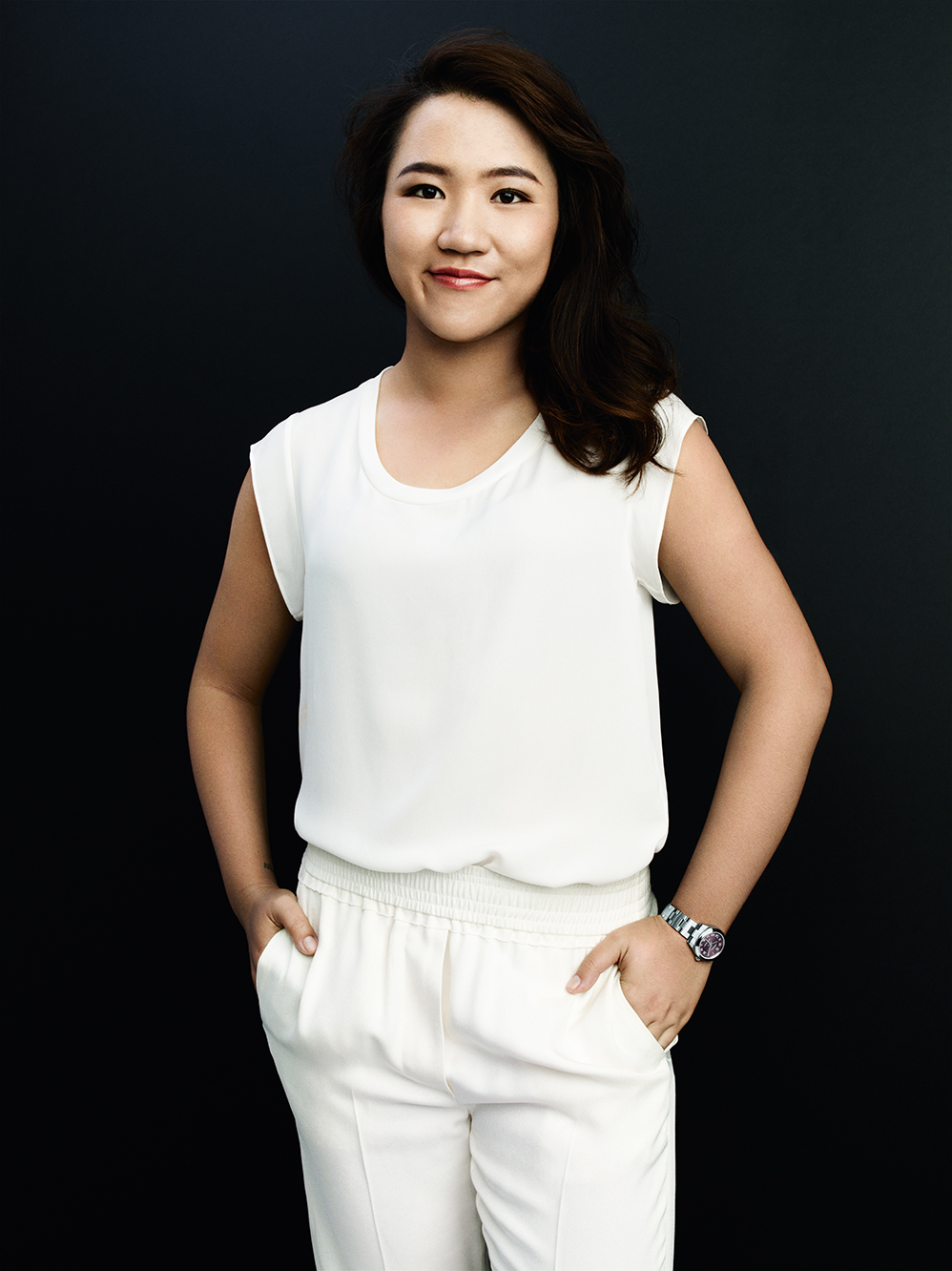 Rolex also supports many of the world's best female golfers. The watch brand's New Guard boasts three females who are incredibly young but have reached stardom beyond their years. Korean-born New Zealander Lydia Ko is undoubtedly a leader of golf's new young breed. At just 21 years old, she holds 13 LPGA Tour wins and two Major titles. Having spent a record 130 weeks as the top-ranking amateur, Ko went on to become the youngest-ever player to achieve No. 1 status in the Rolex Rankings as a professional. She then became the youngest woman to win a Major championship in 2015 at The Evian Championship, where Rolex is the official timekeeper. Adding another feather to her cap, she made history by becoming the youngest golfer to win two Major championships in a row with victory at the ANA Inspiration in 2016. Ko hopes her own incredible exploits will encourage others to follow in her footsteps.
Another star among the New Guard is Lexi Thompson from the US. In 2007 at age 12, Thompson became the youngest golfer to ever qualify to play in the US Women's Open; she then turned professional in 2010 at age 15. Her incredible level of performance saw her set a record as the youngest-ever winner of an LPGA tournament – the Navistar LPGA Classic- when she was 16. Three years later, she won the prestigious the ANA Inspiration at age 19. Two LPGA Tour victories followed in 2017. Currently ranked No. 5 among the world's female golfers, she continues to contest for top honours in the ladies' game. And then there's Canadian Brooke Henderson. Born in 1997, she turned professional in 2014 and won her first Major at the 2016 KPMG Women's PGA Championship, making her the event's youngest winner at age 18.
The achievements and accolades of the Rolex New Guard are a shining example to young golfers of what can be achieved in the unrelenting pursuit of individual excellence – an ethos shared by Rolex as well.
This feature originally appeared in the September/October 2018 print issue of #legend