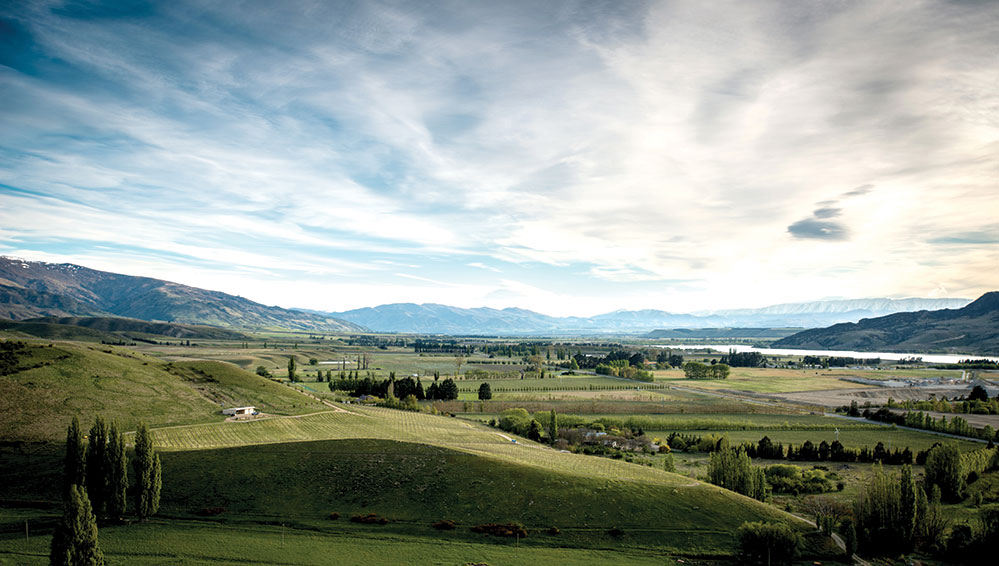 ​"I could never have contemplated making wine as good as we make," says Hong Kong-based David Hall-Jones and his Hong Kong-Singaporean wife Pui Mun Chan, of Domaine-Thomson Wines which has vineyards in Gevrey-Chambertin, Burgundy and Central Otago, New Zealand. "When you first buy up or start a vineyard, you have no idea what sort of wine you're going to make."
The process of wine-making he says, is like watching children grow – they have two sons. "When you taste the wine, it's like having a child that turns into a good, well-rounded person when they grow up. I'm proud to have that wine sitting on the table." What he's referring to is a bottle of his own French pinot noir on our table at Mott 32 in Central, Hong Kong, which sits next to the barbecued pork and duck appetizer as a splendid accompaniment.
"There were some rough bits along the way, but we got through them," he says. Buying a vineyard is not mass participation recreation for good reasons. For a start, vineyards are not fine country houses, they are complex agricultural businesses and in France it's an asset class considered a farm, and treated as such by the French government. Returns of between 3 per cent and 8 per cent are the norm, but many make little or no profit at all. It's part of the charm; they support an owner's lifestyle, an invitation to libation and reflection, not instant cash returns to an exit strategy. Vineyards are value acquisitions, the feel-good factor associated with fine wines, and being part of that process is a rewarding mixture of sophistication and sometimes hard graft, attractive to those proud to have wine at their table.
For Domaine-Thomson it has been a 16-year journey. In 2000, the aspirant pair travelled to Gevrey-Chambertin in Burgundy for the first time, with a five-month-old baby and a five-year-old at their side, four suitcases, a pushchair and baby cot for a summer holiday. They stayed in a rented apartment above the winery of the Esmonin family in Clos Saint-Jacques, a legendary Premier Cru vineyard. Each morning they'd watch the sun rise over the vines of Clos and the Côte. The evenings were spent on the balcony, sipping to the evocative backdrop of church bells at 6 o'clock.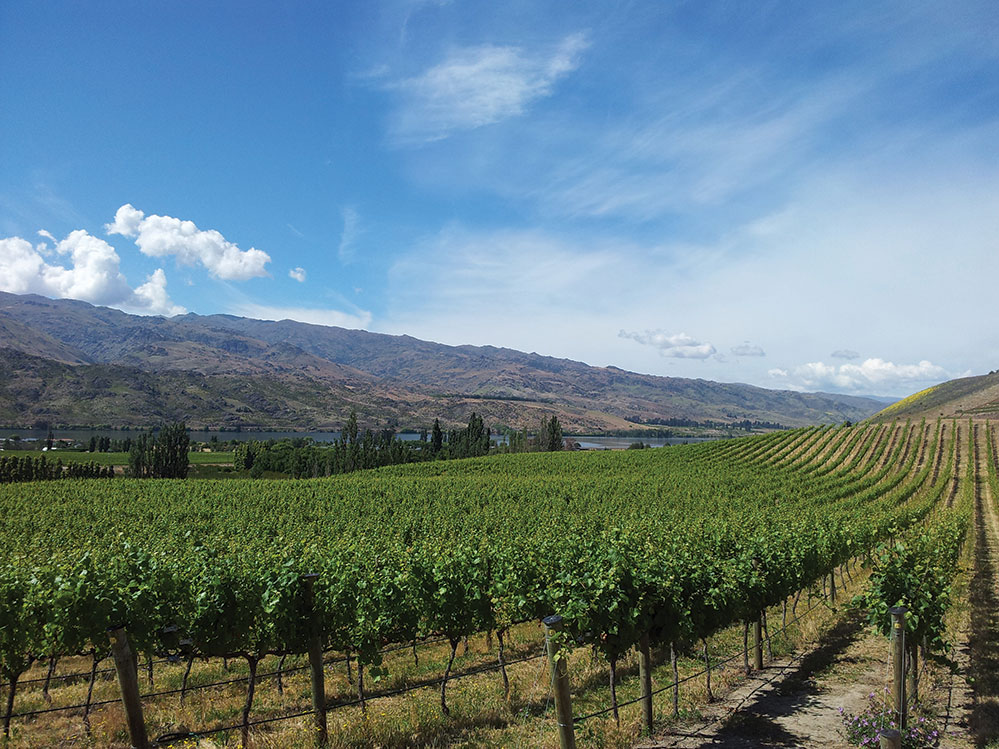 Somewhere in the middle of this stealthy Burgundian idyll, the unexpected happened. The couple signed a contract to buy land in Lowburn, Central Otago, New Zealand, to grow vines. David is a Kiwi, his great, great grandfather was a surveyor general, and the land they bought was part of land he once surveyed. The following year, the couple heard of an old ruin going for a song close to where they'd stayed in Burgundy which they bought and gradually renovated over time.
"As we grew our vines in Lowburn, we also learned about wine and vines on the other side of the world, made friends and explored the Old World," says Chan. Fast forward a decade and in 2013 they acquired a small parcel of vines in Gevrey at Les Evocelles, and worked with winemaker Gerard Quivy, who makes elegant and spirited wines in straightforward, non-interventionist style.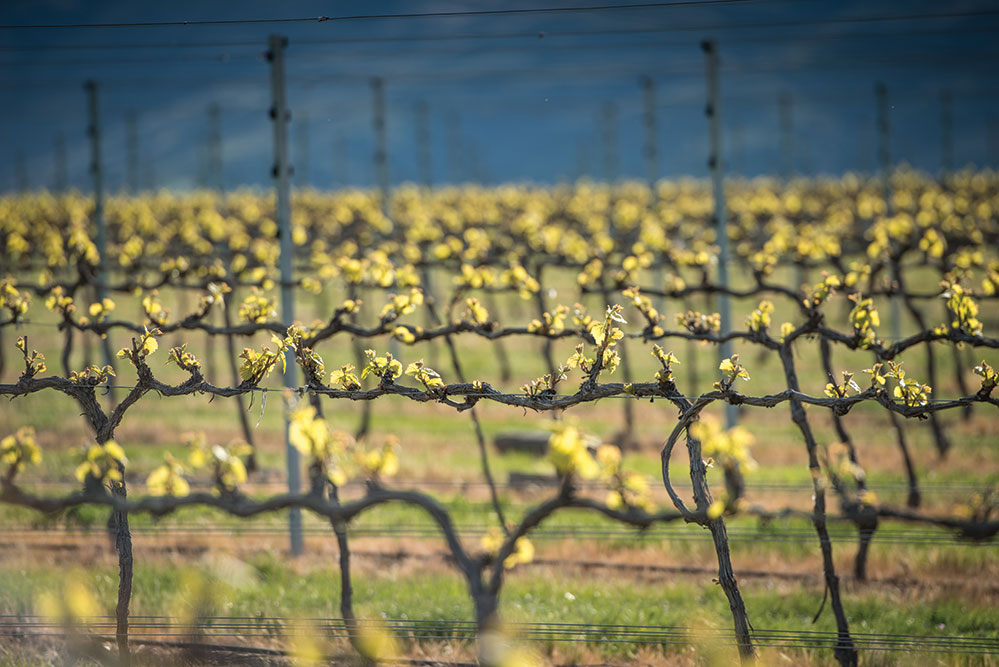 The viticultural symbiosis was more than just coincidence, but a case of one grape, two hemispheres. "David and I have always really liked pinot noir, and to do that, you need a continental climate; cold evenings, warm days. Most pinot noir is grown around 45 degrees latitude," she says. "Coincidentally, this 45th parallel was close to the area David's great grandfather surveyed. We found a nice piece of land which we bought and planted in 2000, so it all started in New Zealand."
Pinot is a very old varietal, the basis of a wider family known as Noiriens and the father of other varietals such as Chardonnay, Aligoté and Gamay. Only a few generations separate it from wild vines present in the forests. The first written record of the varietal under the name pinot noir dates from 1375. Pinot noir bunches are small and compact – its name is inspired by their tightness, resembling a pine cone. Its grapes are fine-skinned and delicate, tinted with an intense colour with blueish or deep violet hues. It's also capricious, difficult to grow and highly susceptible to vine diseases.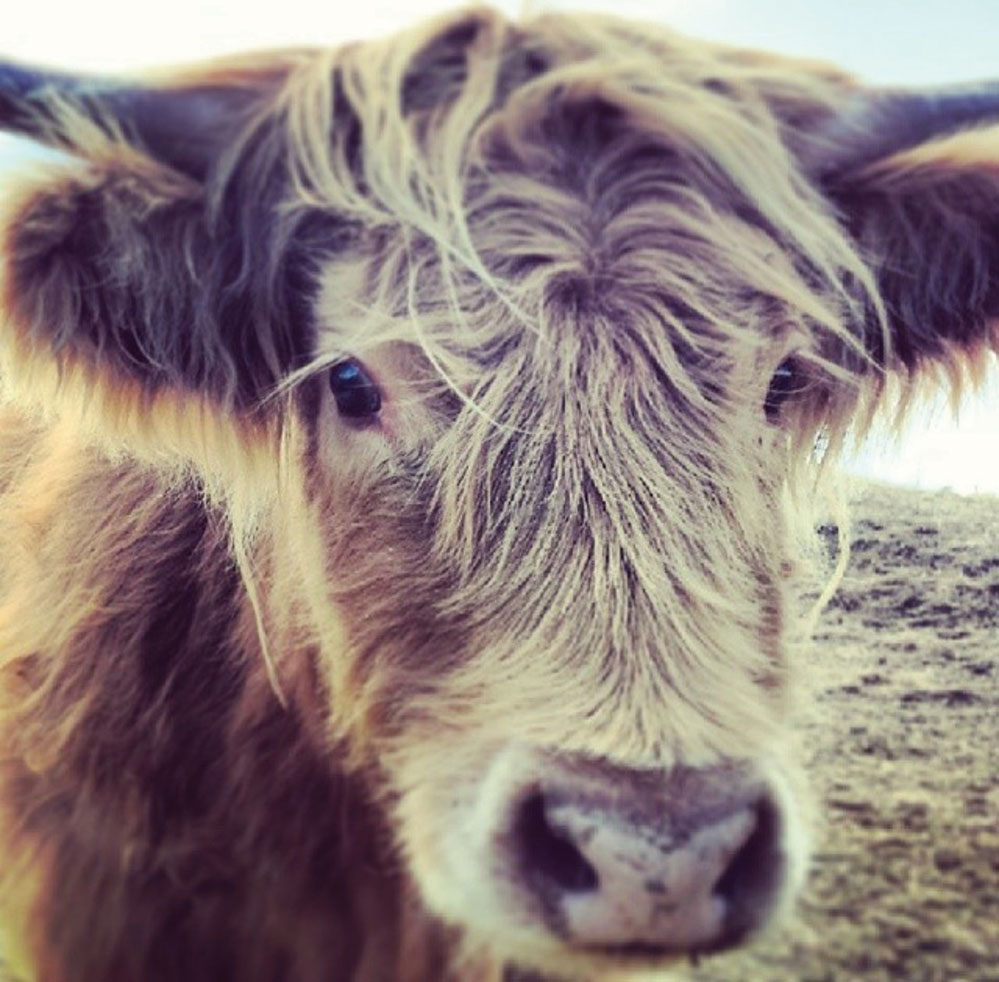 Vines are a huge challenge for winemakers, novice or legend. The less intervention in the vines with chemicals, the greater the likelihood of mould or mildew attacking. "Because we have less humidity in Central Otago, it's less challenging," says Chan, who explains that the place has a dry climate that lends itself easily to biodynamic farming more than other regions. "But when you have a damp year it's challenging." Many vineyards in Burgundy are going organic and some biodynamic, a decision that isn't made lightly. "Most of the people who go this way are fully committed. They are not going to change their minds because they feel it's not good enough. It's a philosophy in winemaking as well. The reason we converted was because David discovered that of all the great domains in France, in pinot noir, the famous ones, these people believe biodynamic makes a difference."
And what the great domains of Burgundy think and do, is wine oracle. In 15th century France, the Duke of Burgundy was said to be more powerful than the king on account of his land holdings. Burgundy is intimate, parochial, stealth: properties get passed down from generation to generation, making foreign ownership comparatively rare, in contrast to Bordeaux, which has been international for almost 700 years. Of the world's 50 most expensive wines today, 39 are from Burgundy according to the French Wine Institute (IFV).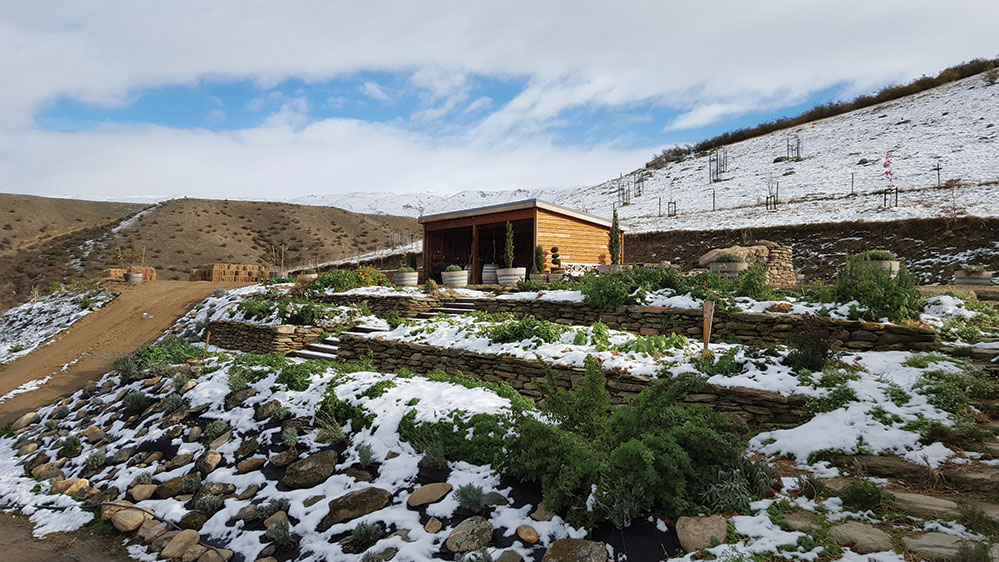 However, Burgundy vineyards have aged and the yields reduced significantly since 2000, according to the Burgundy wine council. IFV figures show that more than 100,000 hectares of vines across France were lost to disease in 2014 and that it's costing the business €1 billion annually in lost wine production. The distinction between Domaine-Thomson's Old World versus New World pinot noir vines is physical. "The vines in France are old, old guys, gnarly, venerable bits of wood, like 100 years old. In New Zealand, they're like strapping young 16-year-old adolescent lads and lasses," says Hall-Jones.
"One thing that still amazes me about Burgundy is that in rough terms it's 10,000 pinot noir vines per hectare, while in New Zealand it's 2,500 per hectare. Even though there are far fewer vines per hectare in Otago, the ones in Burgundy are huge, amazingly thick old things, and there are lots more of them, but the net fruit production is identical.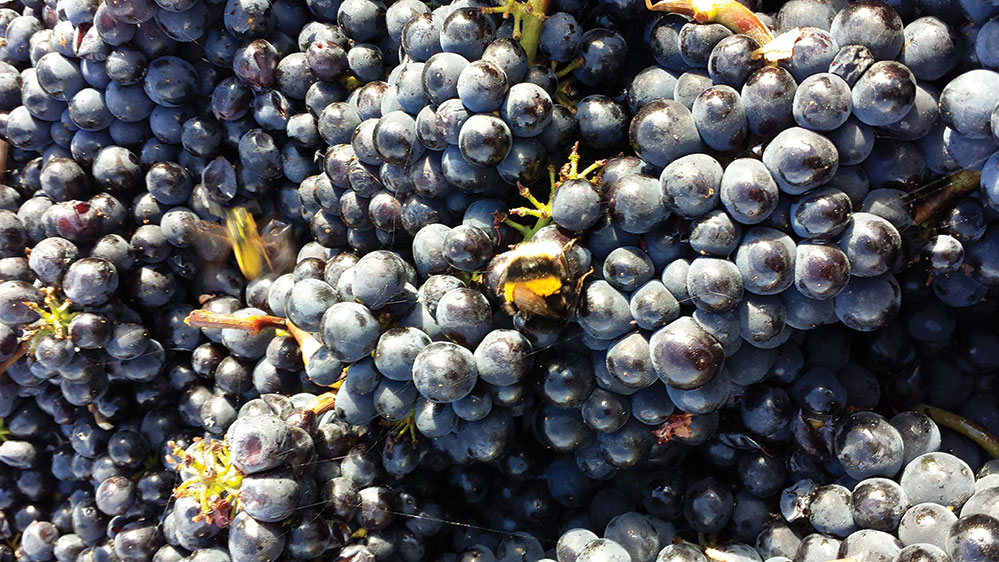 The end result, he says, is remarkably similar. Old plants have lower yields per plant and some need longer to regenerate. A general rule of thumb is that young vines produce more fruit and volume, while older vines provide complexity, minerals and structure. "The soils in New Zealand are young, vibrant and fresh, where the vines in France have been growing in the same soil for more than 1,000 years. The soils and the vines have more energy in New Zealand."
Terroir is another term and philosophy the aspiring vine owner would do well to appreciate. More than just soil, it's a notion, an ecosystem; soil is one aspect, based on its chemical composition, acidity and mineral content; the gradient of the land is another, is it well-drained, sloping, north or south facing; position, too. Is it exposed, well ventilated, sheltered, adjacent to trees, and if so what kind of trees. Is it near a valley, a river, susceptible to high winds? It's provenance; how deep is the top soil, subsoil and bedrock. Was the plot once a riverbed? Last but by no means least, some people include the winemaker in the concept of terroir, who's like a conductor, harmonising the various instruments of geography, geology and micro-climate to make wine sing.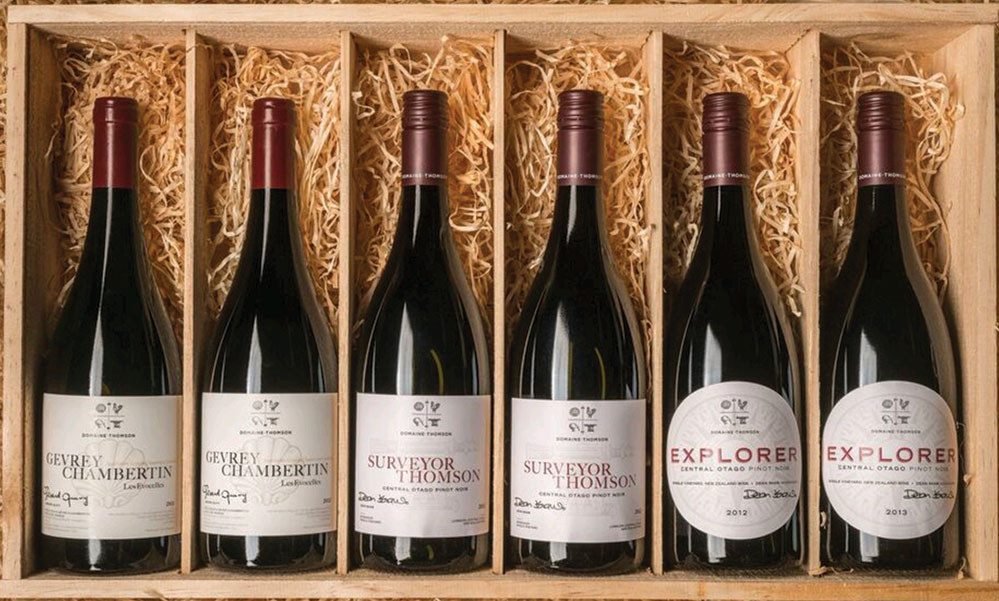 "We haven't begun to find our terroir in New Zealand because it's a young country, and people are hurrying to decide how we're going to classify land in central Otago," says Hall-Jones.
From the get-go, Hall-Jones knew nothing of vineyards or ownership, but was struck by how helpful those already in the business were. "I was worried and a little afraid, but friends just told us to get on with it, and I discovered that the wine business is a very collegiate industry. As a new player, you get wonderful support from people who want to help. And now I'm where I am, I know exactly how that feels. I would do the same for somone else in the same position. We learned and made mistakes as we went. We had no idea at the beginning."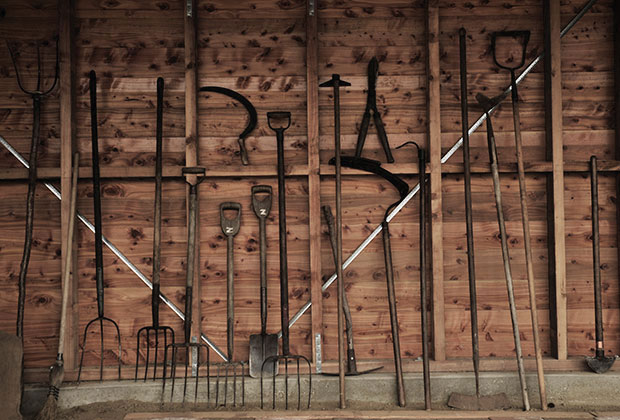 What of future plans. Can or will they look to expand? "In Burgundy it's more difficult, and a very different style from Bordeaux," says Hall-Jones. "It's easier to go to Bordeaux and buy wines but Burgundy is more villagey. You buy wine there not by the estate but by the row, and people know exactly what to look out for. If we had the opportunity to buy another little parcel in Burgundy, we'd love to take it on. But first, we'd like to continue to build the quality of our wine. There is potential, and as the vines age, the wines will get more complex. It's interesting."
Tasting the Domaine-Thomson at Mott 32, I swear, from half a world away that I could hear the mellifluous chime of those Burgundian bells.