Patisserie master Pierre Hermé on his passion, Christmassy desserts and sustainability
December 24, 2019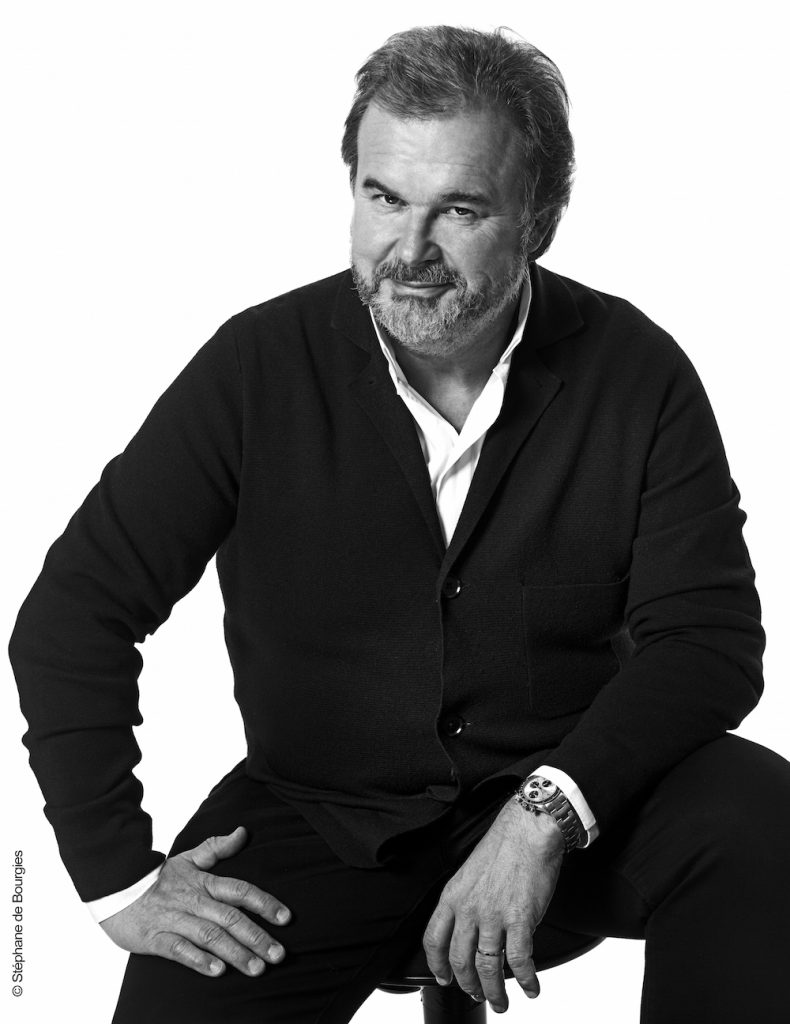 Known as one of the world's best pastry chefs, patisserie master Pierre Hermé was trained by the "father of pastry", Gaston Lenôtre, and inspired by his father, Georges Hermé. Today, he owns several pastry boutiques around the world in places such as Hong Kong, Macau, Japan, South Korea, the United Kingdom and beyond.
Maintaining the high quality of pastries is challenging and consistency matters the most. We caught up with Hermé at the Michelin Guide Hong Kong Macau Conference 2020 to talk about his passion, Christmassy desserts and sustainability in the industry.
When did you discover that dessert was your biggest passion?
I decided to be a pastry chef when I was nine years old and I never changed my mind. I think it's because my father was a pastry chef. He influenced me on this. In fact, I never had the idea of doing something else. I always focused on being a pastry chef. I went to Lenôtre in Paris at 14 years old to learn all things about dessert.
Name your favourite dessert on Earth.
The next one I create is my favourite, so stay tuned! There is one dessert in my memory that I can never make like my father – a plum tart. So far, I still can't make it the way he did.
How do you manage to maintain quality standards with multiple stores around the world?
It's a question of the company, of organisation and of having good people.
Indeed, it's also important to help them to become good chefs. From the beginning, I insist on sticking with the same recipes and the best suppliers. So when I hand them to any chefs around the world, it tastes the same. Every detail counts.
Yesterday, I visited the Pierre Hermé lounge at Morpheus. I drank a coffee and realised that there was something wrong. I said, "I have to understand and find out what's missing." So I talked to the waiter and tried to explain how to make a cup of good coffee. We have the best machine and grinder. We need to make it right – also for the pastries. I see coffee-making as craftsmanship.
When it comes to macarons, what are the most important criteria?
To be honest, it isn't complicated, but you have to pay attention to a lot of details such as the amount of egg white, the quality of almonds, the waiting time and more. When you mix the butter, it can't be too fluffy or liquid. You also need to wait until the next day for the smoothness and crust on top of the macaron.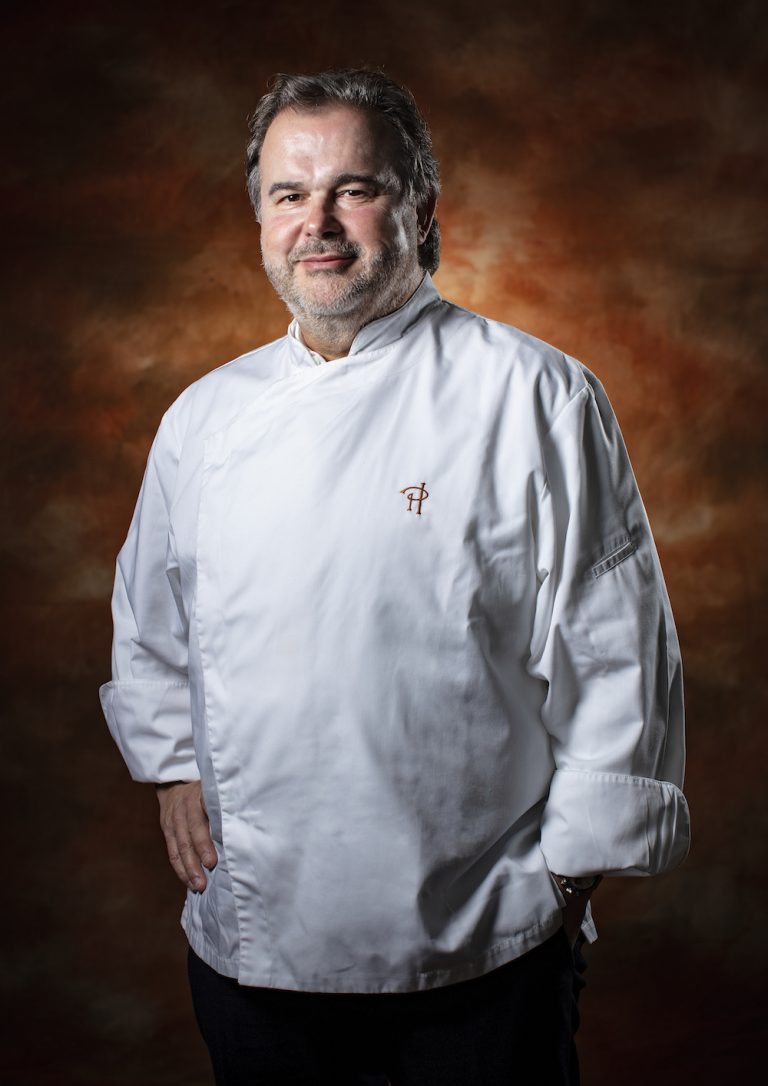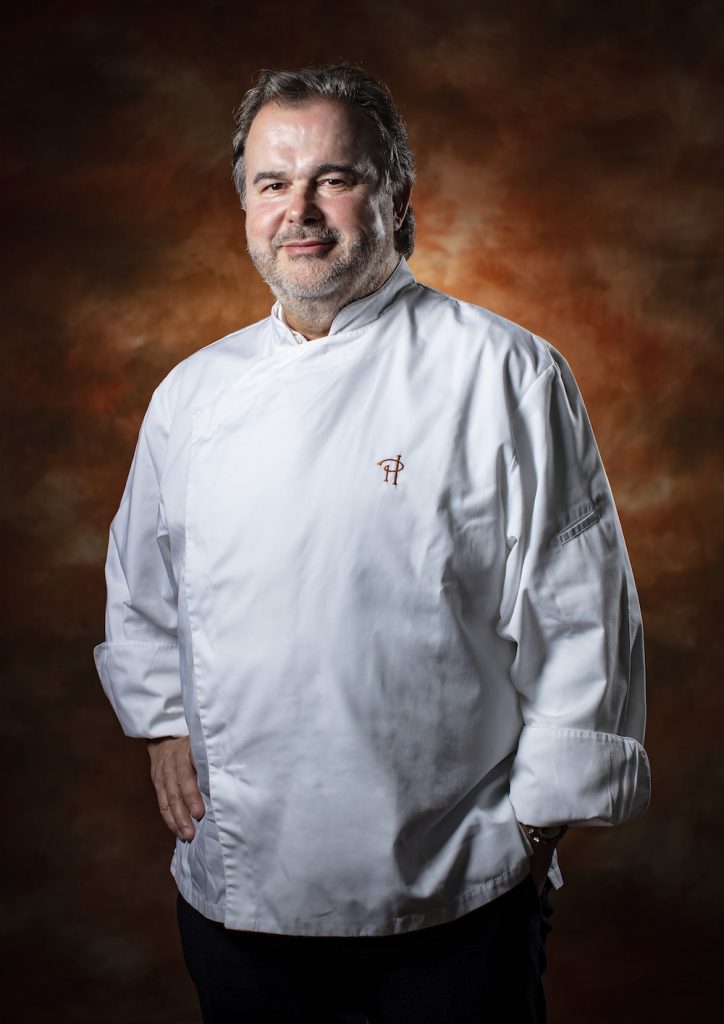 Nothing goes through without passion and hard work.

Pierre Hermé
How long does it take to introduce a new flavour? How about a new category?
It can be five minutes, five days, five weeks, five months or five years. For example, a cake will take me 20 minutes to figure out the recipe and design the shape because I've been thinking about it for weeks. Sometimes, it takes more time. It depends on the recipe and I need to pass it to the team working with me in the test kitchen. When I know precisely what I want to do, it's very easy. I personally do all the artistic direction of design and layout.
In 2014, I made a loaf cake. At that time, the taste wasn't that good, so I tried to come up with another flavour. It turned out to be not so good as well. Therefore, I put it to the side and waited until we could find a good solution. Five years later, I came back to the loaf cake and found a different way. There's no rule to this. I have 20 to 30 recipes in progress. It's all about continuous work.
What are the most Christmassy desserts on Pierre Hermé's list?
We did a lot of new flavours this Christmas, such as chestnut & buckwheat, cedar pine nut, lemon caviar (finger lime), lovage and pineapple, agastache and raspberry berce (heracleum) and more. The Signature 8 Macarons Les Adorables is perfect for gifting.
For those who are interested in being a pastry chef like you, can you give them some advice on how to start?
I always say you have to learn the techniques, ingredients and history. It's not enough to learn from your workplace, but also from the outside world, internet and books. It's like studying. Nothing goes through without passion and hard work.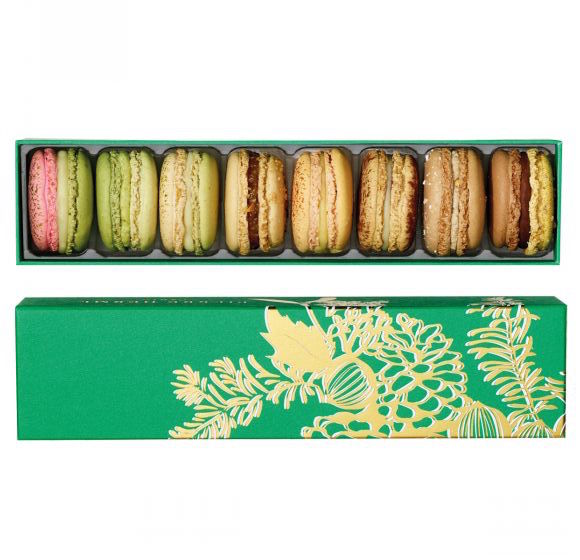 What's so special about the Pierre Hermé lounge in Morpheus?
We have very good people. The team has been here since the beginning. People come with photos and request specific dishes. The lounge brings you more than desserts. I see it as an experience. I just dropped by the lounge and was amazed by the people who keep taking photos.
This year, the Michelin Guide Hong Kong Macau gala dinner focused on minimising the impact on the environment, from ingredient vendors to venue decor and production. How important is sustainability for you and your businesses nowadays?
Sustainability is not only relatable to the industry, but also our everyday life. It's something that we need to focus on for our future. We've been working on the source of the food and packaging. It's not a short-term plan, but our long-term focus for the company. That explains why we work very closely with the Michelin team and Melco.
Who's your #legend?
Gaston Lenôtre.
For more details, visit the Michelin Guide and Pierre Hermé.