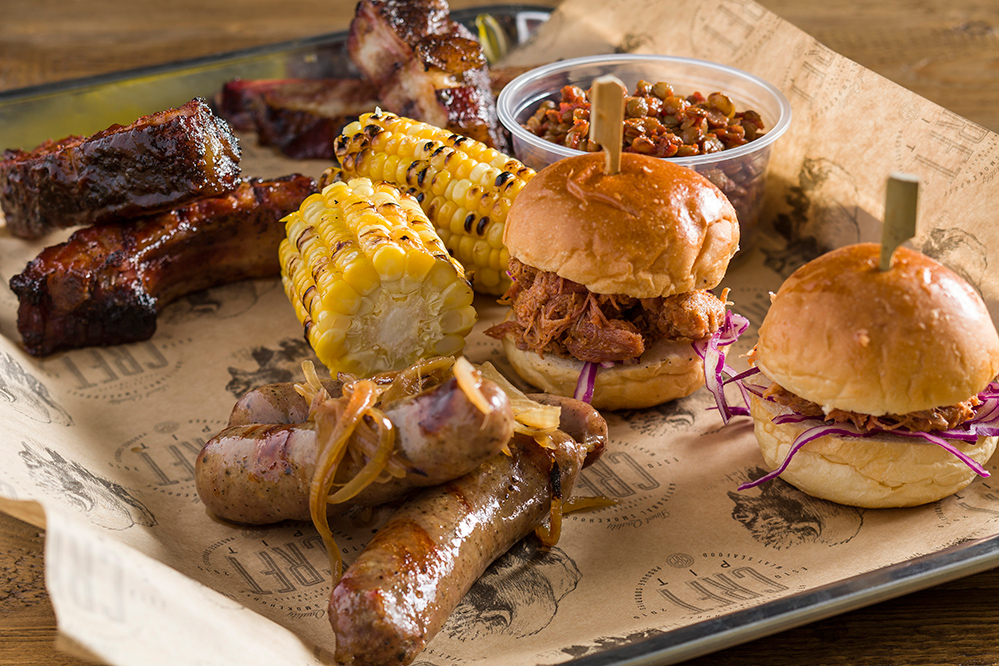 ​Summer is almost coming to an end, marking the advent of cooler weather and our favourite autumn weather activity: barbecues.
CRFT-PIT, Hong Kong's one of a kind smokehouse makes it easy to host a barbecue, by producing a variety of delicatessen and Texas-themed barbecue foods. A few of their meat choices include hickory-smoked hand-pulled pork, Texas-style brisket, Montreal-style smoked pastrami, and St. Louis-style spare ribs and smoked turkey. Shoppers can purchase these meats freshly marinated and smoked from their recently launched online retail store and prepare the perfect Southern meal at home with little to no work at all.
CRFT-PIT's high quality meats have been served at several restaurants throughout Hong Kong. By using their large commercial grade rotisserie smoker, they can marinate and produce meats with up to a capacity of 340 kg. Normally, smoked products take about three to seven days to prepare before being servable, making it a hassle to do on an everyday basis. CRFT-PIT's main goal is to provide these services for restaurants and homes, so that everyone's meats can be of the best standard possible. A dry-ageing room is also available in the store, where shoppers can go and customise their own smoked meats.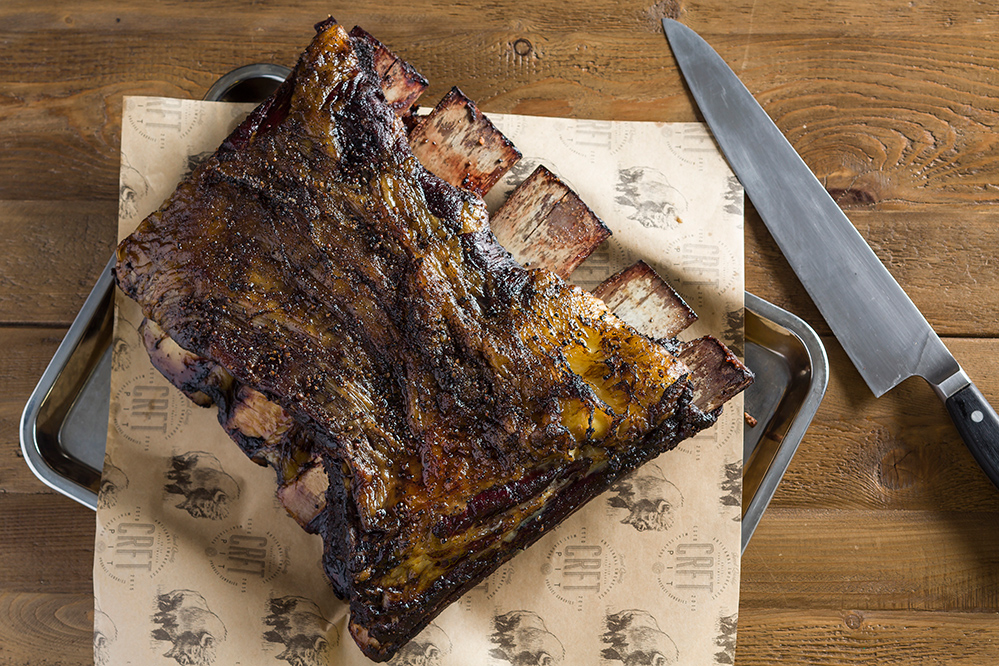 Additionally, guests are welcome for brunch at CRFT-PIT, offered on Saturday's from 1-4 pm in their Tasting Room. This experience allows them to see how to host a dinner party and enables them to try a variety of foods, including Apple & Cherry Smoked Salmon Head, Hot Smoked Salmon, Cold Smoked Salmon, Hand Pulled Smoked Pork, Smoked Chicken, Montreal-Style Smoked Pastrami, Slow Smoked St. Louis Style Spare Ribs, and a Slowly Smoked Beef Short Rib.