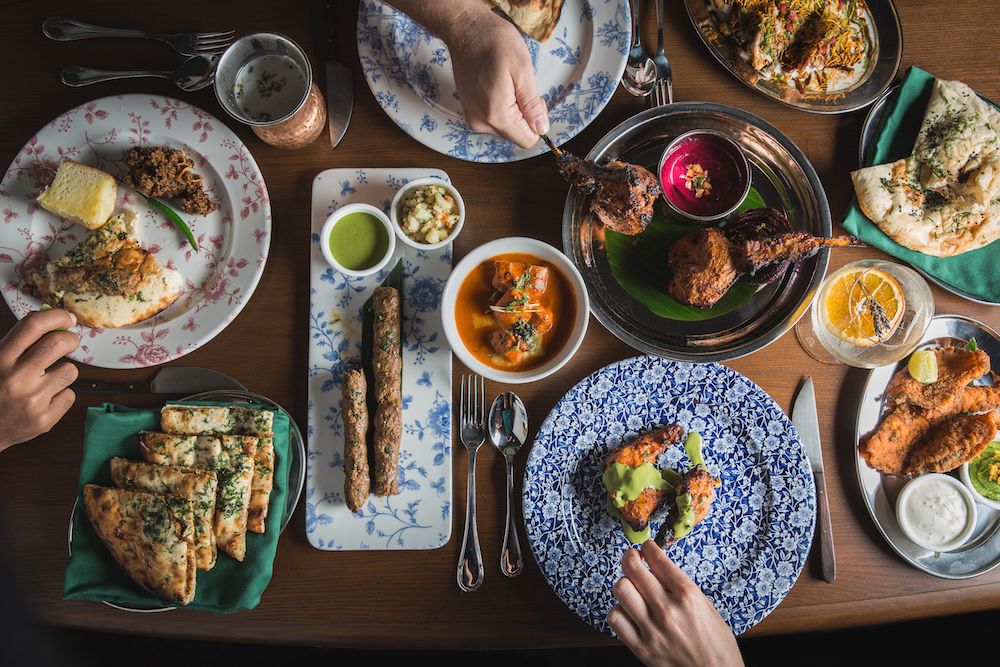 In Hong Kong, it can get pretty tricky to separate the Indian and Pakistani restaurants that will actually satisfy your cravings from the otherwise average offerings you happen to come across on the street. Say hello to Black Sheep Restaurants' newly-opened New Punjab Club, which is looking to introduce the boisterous spirit of Punjab to Hong Kong with a refined flair. So what exactly is Punjabi cuisine?
Punjab is where you go for the best of tandoor cooking. We're talking rich, flavourful Punjabi-fired meats served with pungent, buttery gravies and the best naan and roti to make sure you scoop up every single last drop.
Fun fact: it's considered a massive faux pas if you ever eat roti on its own—so best make sure you get that roti to curry ratio just right.
Thanks to the river tributaries which run through the region, Punjab has always had the perfect conditions for farming and growing wheat, rice and barley. To sum it all up, essentially what you get is: rustic, feel-good comfort food and your carb fix at the same time. Sold? Check out New Punjab Club's must-try dishes—decoded—in our guide below:
For starters: Lahori Seekh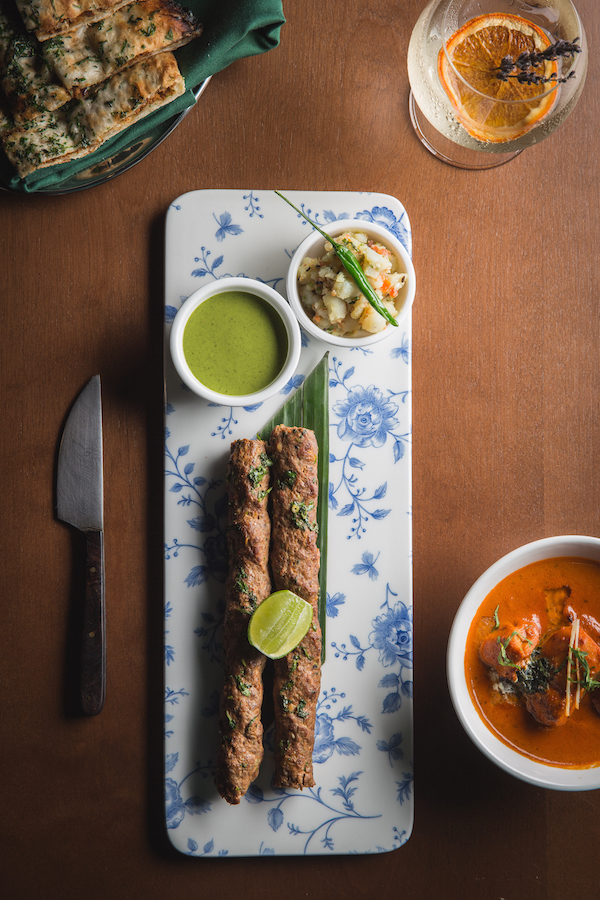 What you're ordering: Wagyu mince kebab with green chilli chutney and aloo chaat (read: crushed potatoes with raw onion, coriander, lemon and black onion seeds)
You'd like this if… you like to nibble whilst you drink (and wait for that friend who is always late). This is a popular traditional street food from Lahore.
Drink with: Whisky to bring out the spices of the meat
For mains: Masalewali Chanp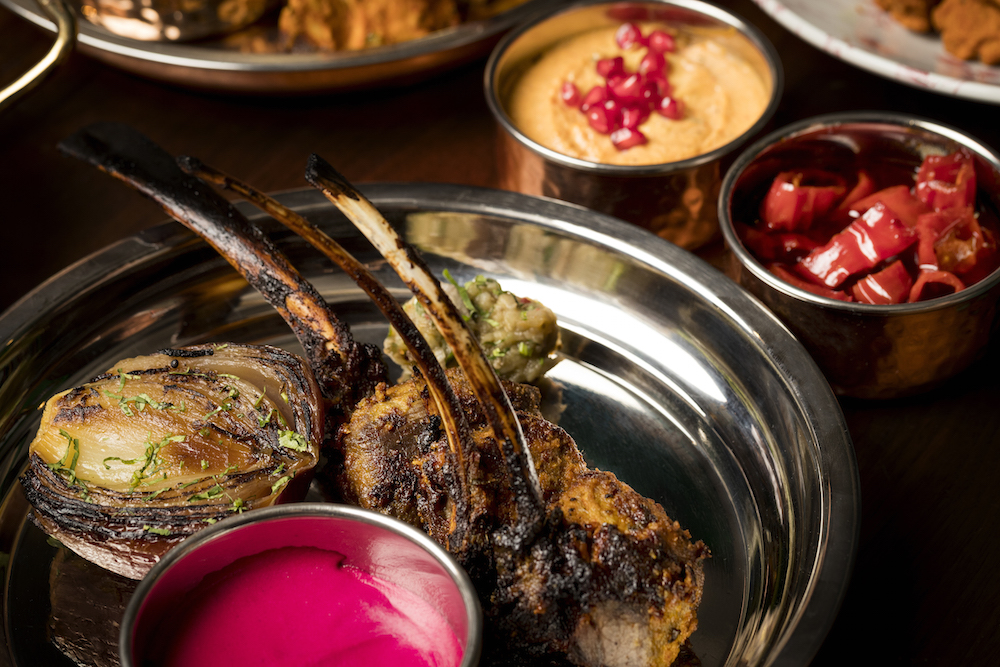 What you're ordering: Roasted lamb chops served with beetroot korma (read: locally-grown beetroots, cashews, cumin and coriander braised in lamb stock and then puréed)
The lamb chops are marinated in a dry rub of ginger, green chilli, chilli powder and mustard oil and a wet rub of yoghurt, chilli, cumin, funugreek, garlic and onion for over 8 hours. It's then roasted for 10 minutes in the tandoor.
You'd like this if… you're carnivorous and proud of it. This dish typically uses an off-cut of meat which is then marinated, but New Punjab Club have elevated it by using premium meats and a French-style cut.
Drink with: Gin & Tonic to match the botanical and herb notes
For mains: Murgh Tikka Angar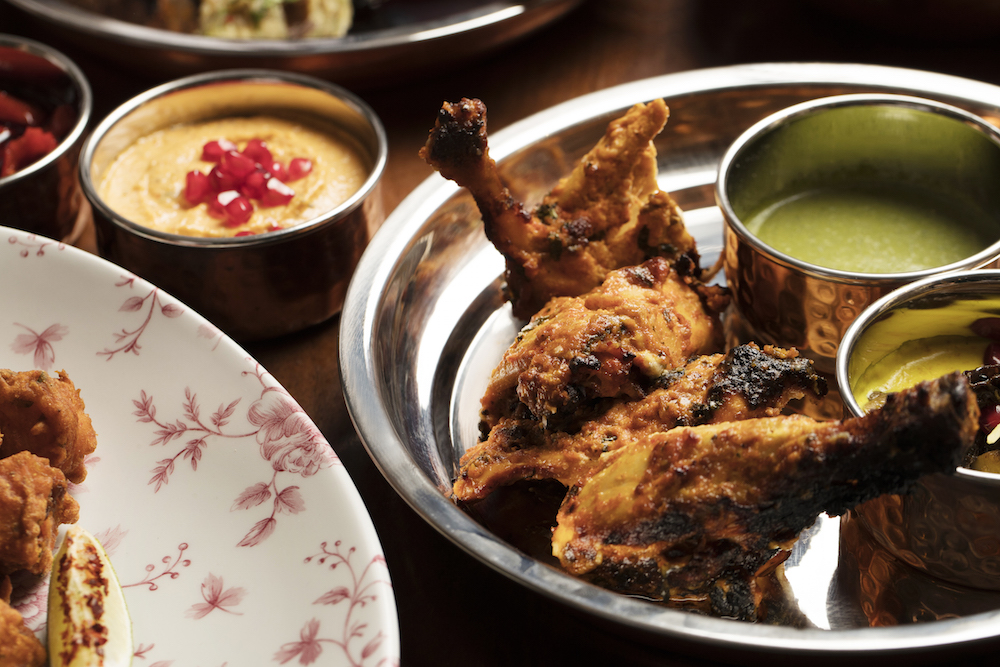 What you're ordering: Tender yoghurt and spice-marinated chicken pieces served with mint chutney.
The chicken is marinated in a dry rub of dried fenugreek, garlic, Kashmiri chilli and oil for two hours and then a wet rub of yoghurt, lemon juice, black salt and cumin for six to eight hours. The chicken is then skewered and roasted in the tandoor and left to rest.
You'd like this: If you, like us, have a soft spot for a good ol' Chicken Tikka—but elevated.
Drink with: A light-bodied and fruity Chianti or Riesling to complement the meat
For mains: Tandoor Machli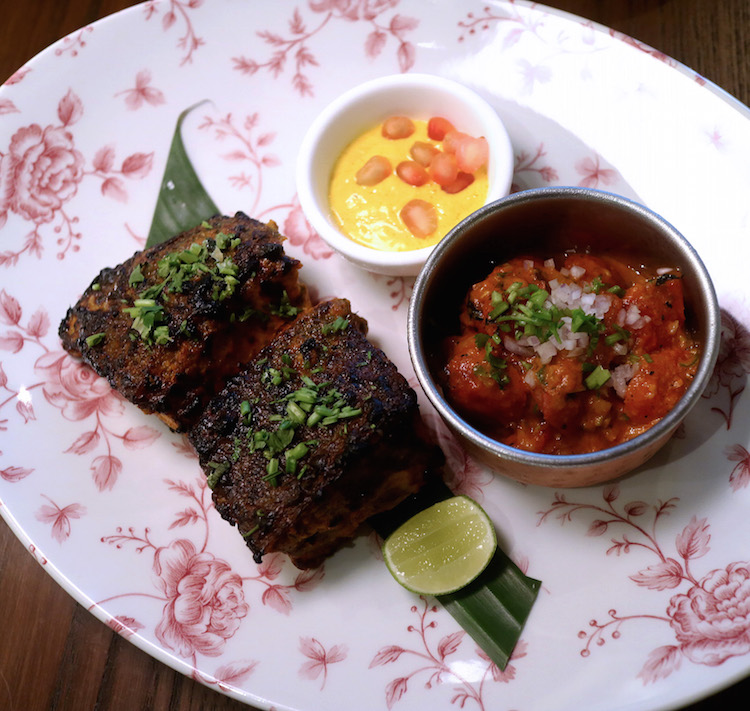 What you're ordering: Line-caught cobia fish with dill, carom seeds and roasted tomato chutney
You'd like this: If you prefer eating light for dinner or you're Pescatarian vegetarian.
There are five rivers which run through Punjab, providing the region with plenty of freshwater fish. The fish along with the chutney (made with tomato, onion and garlic) are all regular ingredients for any Punjabi's pantry.
Drink with: Rosé or sparkling wine, which suits more meaty fish
For mains: Bade Ka Boti Kebab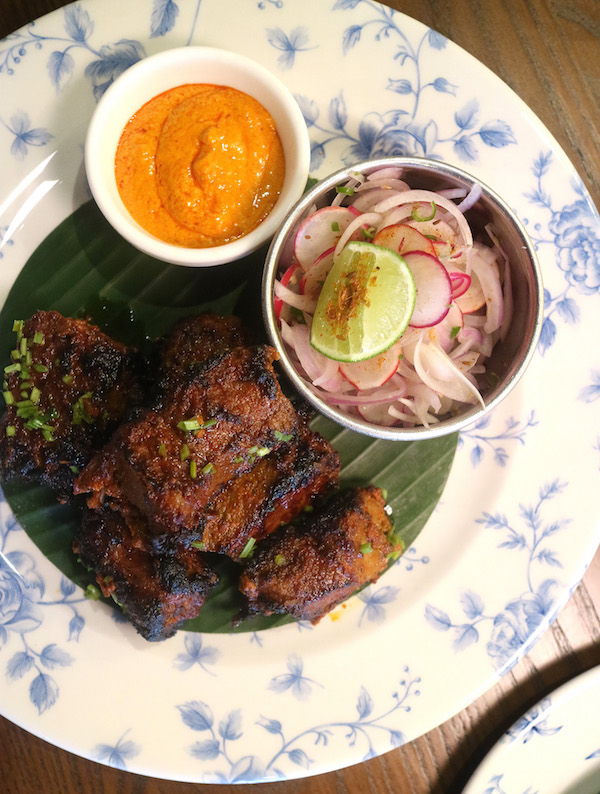 What you're ordering: Tandoor-roasted sirloin marinated with Mexican ancho chilli and Anato chilli, salt and oil, dressed onion and burnt garlic chutney
You'd like this if… you always order steak. This traditional dish goes back centuries because it is easy and simple to cook.
Drink with: A Gin and Tonic to play off the spice
For sides: Butter Naan and Keema Naan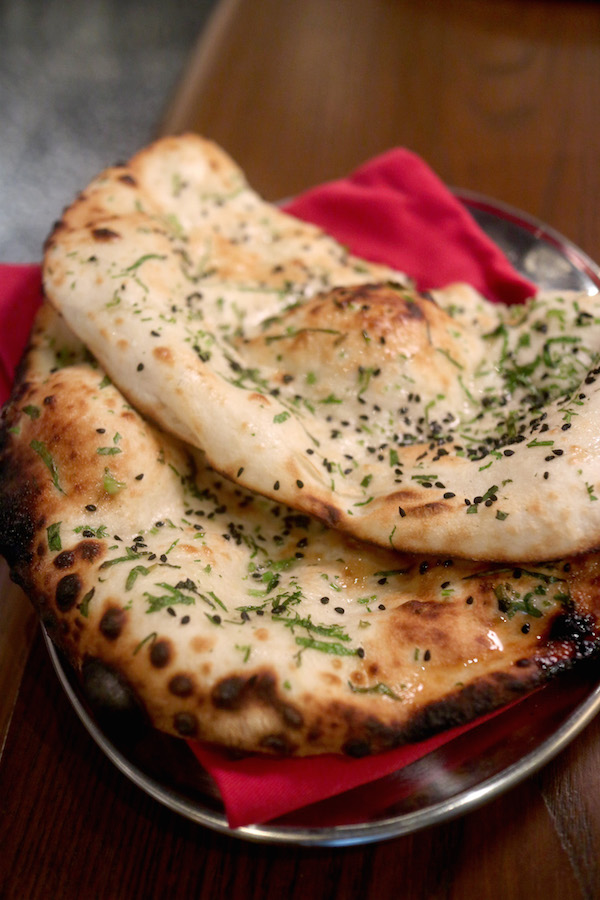 What you're ordering: The foundation of Punjabi cusine, New Punjab Club's Butter Naan is a white-flour leavened flatbread brushed with butter and topped with fresh chopped herbs.
The Keema Naan is filled with spiced minced mutton (cumin, turmeric, chaat masala and chilli) then grilled in the tandoor.
You'd like this if… well, this is precisely why you've come to New Punjab Club—is it not?
New Punjab Club, 34 Wyndham Street, Central, Hong Kong, +852 2368 1223, newpunjabclub.com