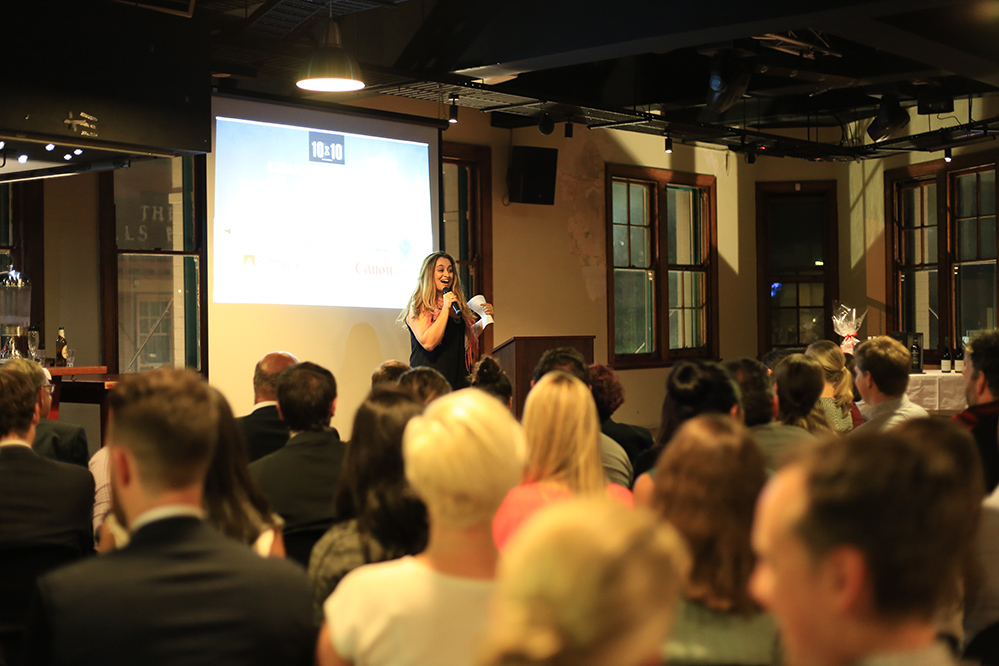 ​Australian-based philanthropy initiative, 10×10, has recently expanded to Asia. Starting off in Hong Kong, 10×10 aims to provide awareness and donations to grassroots charities, by inviting young entrepreneurs and professionals to an event where they can make a donation to a charity of their choosing. The project was launched when Robyn Walters, who works in PR & Communication for Ralph Lauren, found out about 10×10 in Australia and worked with the founder Laurence Marshbaum, to bring the idea to Hong Kong for this coming September.
10×10 takes the form of the popular television show, Dragons' Den, by allocating three guest "dragons" to facilitate and ask questions to three specific charities, who are pitching their mission statement and goals to the audience. Each guest pays an amount of their choosing upon entering and receives a token in return, which is in turn, used for voting for the charity. The money used to buy the token is donated to the charity they chose, empowering the businessmen and women to make a difference in their community.
This September, Robyn and a group of nine other board members have chosen three dragons who are all successful in the business world and have participated a great deal in philanthropy throughout their life time. The three dragons and their respective charities for the first round are Victoria Tang-Owen for Chicken Soup Foundation, Sean Lee-Davies for Mother's Choice, and Ali Bullock for Food Angel.
Many times, when donations are made, the money given is not used as stated. In order to ensure this is not an issue, due diligence is one of 10×10's top priorities. Background checks on the charities are completed to ensure that the money goes towards assisting everyday life rather than bureaucracy or infrastructure. Along with this, audience members have the opportunity to ask any questions they might have before making their decision.
Chicken Soup Foundation was formed in 2013 and its mission is to provide all-rounded development to students in the Hong Kong area who are less fortunate. The number of children they work with has grown from 60 to 1,100 in the short three years since the charity was established. By focusing on education, healthcare and inspirational activities, they have created 10 programmes to date, helping 5 to 18-year old children get opportunities they would not be able to receive otherwise.
Mother's Choice, on the other hand, helps pregnant teenagers and unwanted babies, providing care and a community for this particular group of people in need. Since 1987, they have helped over 51,000 single girls, cared for 3,600 babies, and found adoptive families for 1,400 babies. Their services include information sessions, hotline services, counseling, sex education workshops online and in-person for pregnant teens, and a hostel for the to-be-mothers to stay at throughout their pregnancy. Mother's Choice also runs an adoption centre and a foster-care centre to ensure that each child finds a suitable home.
Lastly, Food Angel, launched in 2011, focuses on creating substantial healthy meals for the local Hong Kong community using edible surplus food from restaurants that would otherwise be marked as waste food. Hong Kong may be a financial hub, but there are people who struggle to make ends meet and provide for their families. Food Angel hopes to alter this by making sure every person has food on the table.
The event this September will be held in the Hopewell Centre in Wanchai, in the Infiniti car company's showroom and co-working space, and is completely open to the public. At the end of the event, ten audience members will be selected to form the committee for the next round of 10×10. Robyn and the nine members for this round hope that this helps everyone get involved and assists in the expansion of the initiative on a more global scale. pozible.com/project/10×10-hong-kong