Here's what you need to watch on Netflix this summer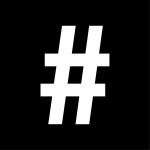 By: #legend
June 19, 2019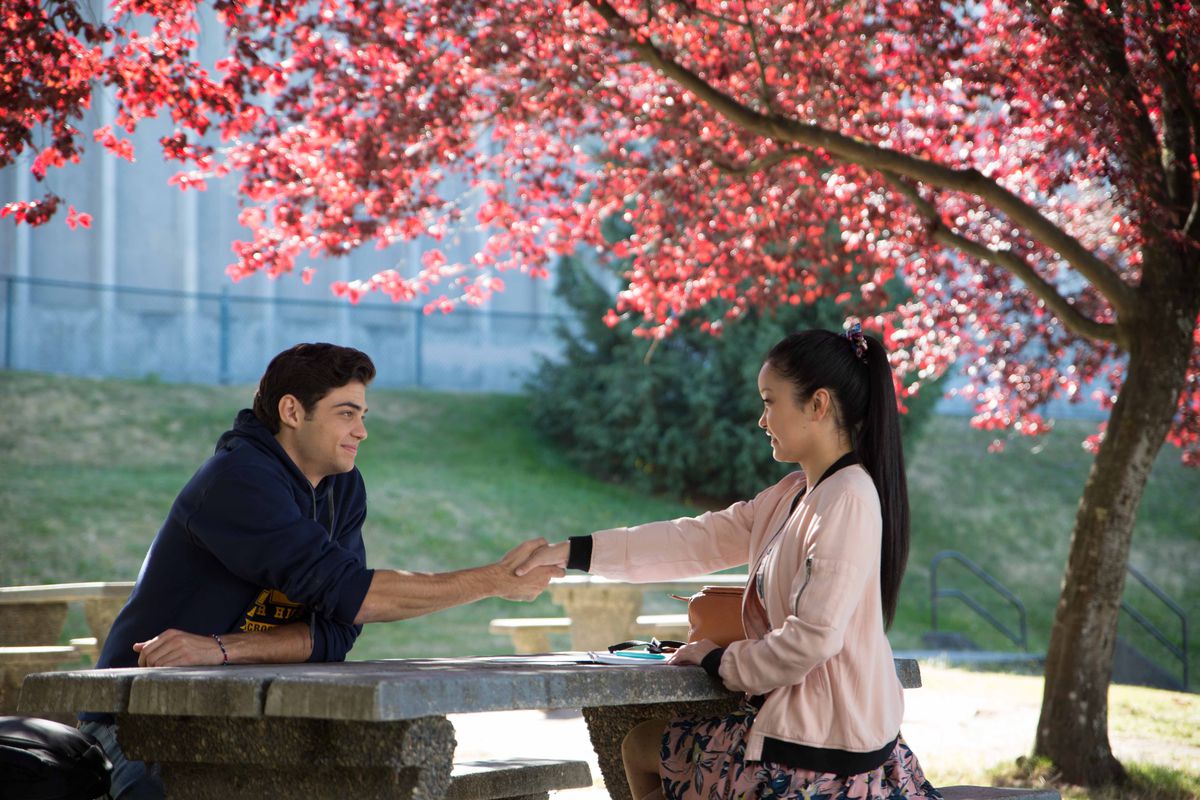 June is finally here with all its steaminess and tropical vibes, which means that Summer has officially started. While this technically is the time of the year to hit the beach and enjoy outdoor activities – not in Hong Kong! – there's always time for some comforting binge watching, aka every millennial's favourite hobby.
Here's our pick for the best content to stream on Netflix right now:
Someone Great
In 1830, Alfred, Lord Tennyson wrote Mariana, a poem about a woman who was abandoned by her lover. It was one of the poems that launched his career. Although he went on to write more poetry that fit in with the themes that the Romantics liked to write about, it was this poem of considerable sadness that remained one of his well known pieces. Tennyson and Gina Rodriguez are similar in that regard. Rodriguez has been the face (quite literally) of Jane the Virgin, a romantic comedy series, and yet chose for her latest role Someone Great, a movie that focuses not on finding your soulmate, but on losing them.
The film follows Jenny (played by Rodriguez) as she is standing at the threshold of a new beginning- more specifically, a new job in another city. The day she is offered the job is also the day that her boyfriend of more than five years breaks up with her. She is, naturally, devastated and turns to her best friends for help, both of who are also going through rough patches in their love lives. With the help of flashbacks, music and poetry, we are able to witness how sometimes love isn't always meant to be. But fear not, with all the underlying melancholy, the movie has a number of lighter, more up beat moments as well.
The Society
A night without parents is the ultimate dream come true for any teenager out there. But what if it lasts forever? The Society is a story about what would happen if Michael Grant's Gone series actually took place in Connecticut. A group of teenagers are forced to come back to their home town early from their summer camping trip. Except they come back to an empty town instead. The sudden freedom was fun at first, but not anymore when things get dangerous.
If Lord of the Flies has taught us anything, it's that children and the creation of power structures from scratch, don't really work well together. In the trailer, we can see the initial setting down of rules and regulations. The church becomes a safe haven. But then, as happens with most human institutions, the power struggle begins. Some among the group decide to equip themselves with guns and weapons. The children are forced to put their childhood behind them as they confront a much harsher future.
Pose
In the mid to late 1980s, documentary filmmaker Jennie Livingston followed a number of drag queens as they navigated through the ballroom scene in New York City. The resulting piece was the iconic documentary Paris is Burning which showcased how ballrooms or balls were the centrepiece of drag LGBTQA+ culture and were the birthplace of vogueing. Pose focuses on much the same thing, except it takes a fictional approach. The first season is set in 1988, in the middle of the AIDS epidemic, and follows the creation of the House of Evangelista. The show features the biggest group of LGBTQA+ writers, producers and actors and combines comedy with drama and tragedy.
The second season debuted on FX on the 11th of June and is set in 1990, after the release of Madonna's Vogue that paid tribute to the community and featured dancers from the Ball Culture House of Xtravanganza, a house that has also been portrayed in the show itself. Will it is not certain when the the season will be available on Netflix, the series is still an interesting look into life in the fringes of New York.
Black Mirror Season 5, Episode 2- Smithereens
While the fifth season of Black Mirror may not being exactly as gripping as the last four, we still think that the second episode warrants mention. It stars Andrew Scott, Damson Idris and Topher Grace. The episode focuses on how social media is slowly taking over people's lives- it's where we get most of our news, where we interact with a lot of people in our lives and sometimes not a good influence.
Smithereens is the name of a Twitter or Facebook like company that has one of their employees held hostage by a rogue driver who demands to speak to the CEO. While the police are trying their best to track the man and the car, Black Mirror delves into the power of Big Data and we see that the company is able to hack into the phone of the kidnapper and pinpoint his exact location. Smithereens also deals with topics like mental health and suicide as well as the absence of real human empathy in the world of social media. It was one of the show's more cynical episodes, but certainly worth the watch.
The Chef Show
fr
You may have heard the phrase "you are what you eat." That holds true for the most part. The food that you are fed as a child helps develop your palette and make it so that every time you see or hear about a particular dish, your mouth waters. Pavlovian, but true. That is, in part, what Jon Favreau calls on in his new Netflix documentary series.
The Chef Show follows Favreau and chef Roy Choi as they travel around the States to various restaurants and homes, trying out new dishes from all sorts of cuisines. They are joined by a plethora of rotating celebrity guest stars and chefs who join them in making dishes as simple as a grilled cheese sandwich or as complex as deconstructed desserts. The chemistry between Favreau and Choi is something that critics have found very refreshing. It dates back to when the two first met as Choi was a culinary advisor on Favreau's indie project Chef. The show joins an impressive list of food related series that Netflix has curated over the years and is a must watch for everyone who enjoyed watching Ugly Delicious and Chef's Table.
Elite
If you combine The Sinner with Narcos, Gossip Girl and every other teenage drama trope you can think of, you get Elite. The show is a cross between a murder-mystery and a teen, coming-of-age-esque show. It follows three working class students in Spain who receive a scholarship to attend one of the most elite private schools in the country, where politicians and the top one percent send their offspring. While the three come from a background where they have to deal with drugs, gangs and violence, the grass is not greener on the other side. There are conflicts brewing with their wealthier class mates and, as the trailer says, eventually everything implodes as a student is murdered. The format of the show relies on flashbacks to relay the story to the audience. Critics have compared it to Riverdale and it has a 100% rating on Rotten Tomatoes. While it is described as an almost soap opera, many critics call it a show worthy of binging.
Dear White People (Volumes 1 and 2)
Dear White People is a show that takes place on the campus of the fictional Ivy League Winchester University. It follows some of the student residents of the historically black residence Armstrong-Parker. It presents race relations (specifically in relation to the African American community) in the United States through the eyes of minority students on campus as they deal with the attitudes of their white classmates when it comes to discrimination and racism. It does not shy away from topics like black-face and police brutality- even having a campus police officer pulling a gun on an African American student in an episode.
Even though there is an underlying presumption that the minority students on campus are still somewhat privileged- they are indeed able to afford tuition at a University that the characters consider better than Harvard (with a yearly tuition of tens of thousands of dollars)- the show also brings in more intersectional voices and essentially breaks down even the Black Caucus itself as a community with internal conflicts. Martin Luther King and Malcolm X never agreed on how to approach campaigning for Civil Rights in the 1960s and the activists in the show face a similar dilemma, call out racism with protests or acclimate to society and bring change from within.
While race relations are an important part of the show, there are wider story arcs that deal with secret societies and corrupt administration officials. Much like a majority of shows set on college campuses, the students are featured more outside of classrooms than inside, but it is a very interesting show that features character arcs for almost every major cast member. We can't wait to watch season 3, but in the meantime, we're happy re-binge the first two chapters!
On My Block (Seasons 1 and 2)
Like Dear White People, On My Block is also a show that came out in recent years featuring an incredibly diverse cast of Latino, African American and Afro- Caribbean actors. It is set in a fictional LA neighbourhood called Freeridge- one where children are able to differentiate between the different noises guns make before they get to high school. It follows a group of friends: Monse, Ruby, Jamal and Cesar as they try to survive in a world where their friends are forced to join gangs, deal drugs and are shot as innocent bystanders.
It offers a more intense look at a marginalised community than Dear White People as its characters, albeit children, do not have access to the safe environment that even a college campus could bring. But at the same time, the 14 year old protagonists are still children and approach even the most dire of situations with innocent optimism. Listening to urban legends about hidden treasure, practising to win dance competitions and talking about how they want to build beach houses for all their friends and family to live in- away from Freeridge.
The third season is set to drop in Spring of 2020 and will pick up from the intense cliffhanger of the previous season. This summer would be a great opportunity to binge the first two seasons to prepare for the third.
Tales of the City
Joining the likes of Pose and Queer Eye, Tales of the City is a show that explores queer relationships in San Fransisco in, what we presume are, the 2010s. Based on the book series of the same name by Armistead Maupin, the miniseries features characters from the 1970s PBS show that explored the LGBTQA+ community in the city before the Stonewall Riots. The characters now exist and must navigate in a world that is more open to different forms of gender expression and more accepting towards people with different sexual orientations, and yet there are some who still hold on to homophobic and transphobic ideas.
The show follows Mary Ann Singleton as she returns to San Fransisco for the 90th birthday of her old landlady, a transgender woman named Anna Madrigal. She reconnects with friends and estranged family members and tries to get to the bottom of a blackmailing conspiracy. Reviews of the series have been positive on the whole, even if critics believe that it is flawed in some areas of character development. With one writing, "'Beautiful things should come with beautiful endings', Anna declares at one point. The new Tales is imperfect, but it's beautiful enough in spots to qualify".
My Next Guest Needs No Introduction With David Letterman
With the amount of heavy news that we interact with in the world today, sometimes we just need to relax and be entertained. David Letterman's new show does just that. It features guests that the longest serving late night talk show host has wanted to meet. A monthly special, the show features Letterman interviewing guests in the studio as well as on-location at various places that hold some significance for the interviewees. The meetings themselves are not really serious interviews, but neither are they just a series of jokes. It is more like watching a real life conversation between two people. Guests on the show have featured people from the world of politics and activism like Barack Obama and Malala Yousafzai as well as other entertainers like Jay Z and Tiffany Haddish.
Street Food
Anthony Bourdain probably set the standard for food documentaries with Anthony Bourdain's Parts Unknown, where he explores different societies and cultures through their food and how it is prepared. Street Food tries to do the same. It focuses, however, on the men and women that run street food stalls in various countries and how they live their lives. Street food, globally, occupies a very unique niche- it is what Bansky and other street art is to the paintings housed in art galleries, perhaps not as polished but timeless. There is a struggle behind every dish and this documentary is able to capture that.
The first volume focuses on Asia, from India to Vietnam and Taiwan, and also showcases the quintessential Asian ideals of tradition and family that are the driving inspiration for most of the individuals that run street food shops or stalls. None have been given formal culinary training and so are not referred to as chefs. Yet, they are able to attain Michelin stars for their food.
Versailles
Everyone has heard of Louis XVI and Marie Antionette- the French king and his wife who were beheaded during the French Revolution. The French aristocracy in the 1700s was known for its decadence, debt and corruption. Taxes were high and the public were being bled dry. All while the monarch and his court resided, not in the capital Paris, but in Versailles- a residence built specifically for them where they could want for nothing. Versailles was the brainchild not of Louis XVI but one of his forefathers Louis XIV, nicknamed the Sun King in history.
Versailles is a period drama that follows the Sun King from the minute that he has a vision about developing Versailles into the magnificent architectural marvel it is now to the peak of his reign- a controversial time in French history. It is an interesting look into the psychology of someone who was raised to believe that he became monarch through divine decree and well as an analysis into how religious and papal politics played out at that time. It shows how Versailles itself was a polarising project and how it became an almost gilded cage for the French court as they spiralled deeper into unfettered hedonism when it came to parties, drinking and romance.
Spanning only three seasons, the show is rich in history and liberally draws from history- it is, needless to say, not perfectly accurate- but the world and relationships created by the French channel Canal+ make for a very entertaining show.
Always Be My Maybe
With Crazy, Rich Asians being well received by audiences world wide and the recognition given to Asian actors like Sandra Oh in the past year, more movies are featuring Asian American leads – finally. Last year, we were obsessed with the teenage drama To All The Boys I've Loved Before, and, this year, Netflix blessed us with the hilarious and incredibly sweet Always be My Maybe. The romantic comedy focuses on family, friends and coming to terms with loss. It follows two (former) best friends, Sasha and Marcus, that reconnect after some fifteen odd years. It's a decidedly lighter selection than others on this list but hidden within the simple plot lines are still nuanced observations of the Asian American diaspora in the States- a community that too often gets lumped under one big umbrella despite being not as homogenous as people may think. The movie stars Ali Wong and Randall Park and is written and produced by them as well. Wong, as per usual, is incredible!
Sex and Love Around the World
TONIGHT: Episode two of 'Sex and Love Around the World!' … Delhi!

Tune in at 10pm on @cnn. pic.twitter.com/BFTPSl00Q6

— Christiane Amanpour (@camanpour) March 24, 2018
Sex and Love Around the World is a CNN docu-series that is now also available on Netflix. The brainchild of long-time anchor Christiane Amanpour, the series follows Amanpour as she travels the world analysing how different cultures and societies treat the concept of sexuality, marriage, love and divorce. While the miniseries only has one season, it approaches the topic (or rather the topics) by interviewing primarily the women that live in these societies. Their six episodes take an almost round trip across the globe, beginning with Tokyo, then Delhi, Beirut, Berlin, Accra and lastly, Shanghai.
The focus is societies that, for the majority, are restrictive when it comes to, well, sex and love due to perhaps culture or religion. It is interesting to note that Amanpour does not just analyse one society but takes a more intersectional approach. With Berlin, for instance, she contrasts the wider societies acceptance of sexual expression with the pockets of conservative traditional families that now exist in a multi-ethnic Europe. The concept of the show itself was something that Amanpour discussed with late CNN journalist Anthony Bourdain, who also happens to be one of the executive producers on the show.