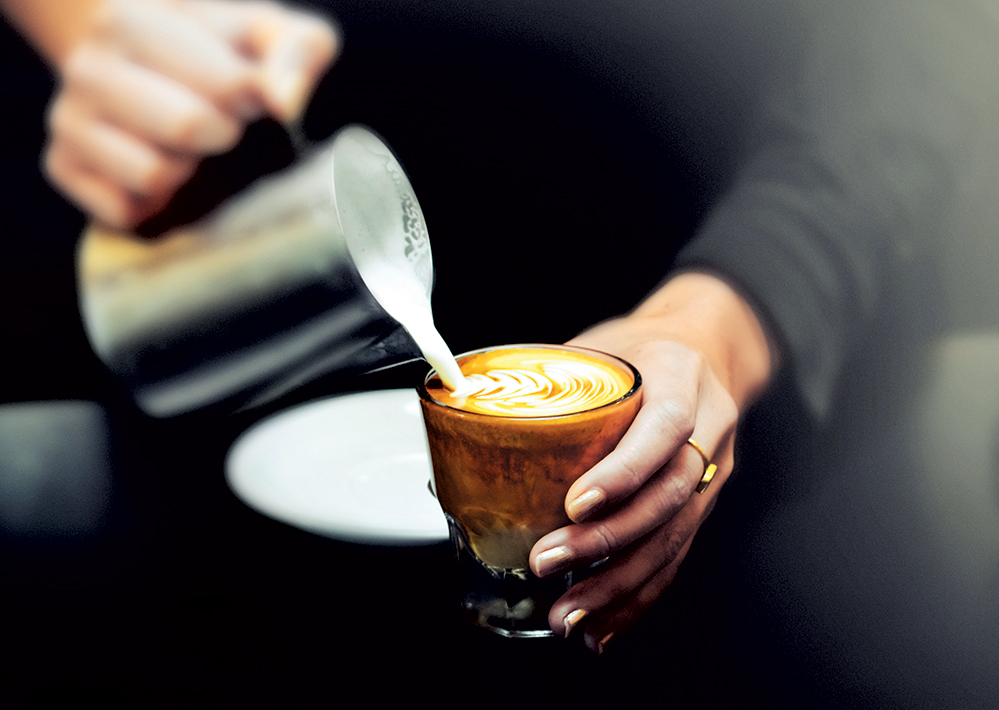 Coffee has officially gotten weird. There was a time when the most unusual addition to your morning jolt might have been Splenda instead of coffee granules. But coffee is now presented as the ultimate lifestyle supplement; it's pumped up with antioxidants, spruced up with spices and, thanks to men like Dave Asprey, drizzled with mind-altering, life-changing wellness additives.
Asprey is an entrepreneur, author and "biohacker", a term he is credited with creating that describes a do-it-yourself approach to getting the most out of your flesh and bones through diet and fitness. He is also responsible for Bulletproof Coffee, a trifecta of coffee, a medium-chain triglyceride oil and butter that has become the fuel for high-functioning folk from Silicon Valley to London, New York and yes, Hong Kong. Coffee shops from Gough Street to Sai Kung serve up their own versions of the drink, a high-fat, 450-calorie-a-cup mug of oily coffee.
Asprey claims to have discovered what he calls "the power of butter" in Tibet. The mythology runs that at about minus 10 degrees Celsius and 5,486 metres altitude, an exhausted Asprey was given a cup of yak butter tea. He says it proved to be a tonic, boosting energy and attitude. When he returned to the United States, the Silicon Valley swashbuckler with a raft of high-tech company titles to his name headed into the kitchen.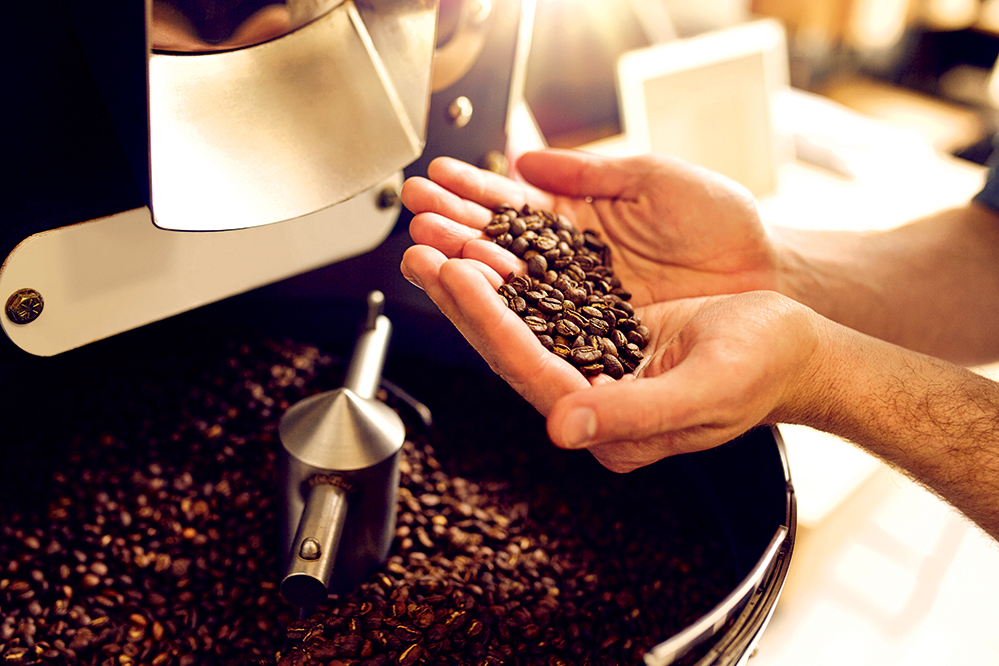 His experiments led to the bulletproof-branded recipe of high- quality coffee, unsalted grass-fed butter and processed vegetable oils, all combined in a blender to produce a frothy latte-esque beverage. Chief among Bulletproof Coffee's apparent benefits is a boost in performance, cognitive function and metabolism.
But according to Asprey, it starts with an appreciation for better quality beans, a process he confronted head-on. "I'm a coffee person. What is missing from the equation is the laboratory testing of coffee for purity and changing the production of coffee long before it arrives in the US, so that Americans can have coffee with the same quality standards as China, Japan, and all of Europe."
It is also said that bulletproof helps with weight loss and Asprey has claimed it the lynchpin of his personal regime of diet and exercise that will see him live to 180. He insists he is not joking. "If we want better outputs, to have more energy and focus, to be free of disease, to have a better memory, to perform optimally in business and athletics, then let's tweak the things we put into our body and mind to stack the deck in our favour," Asprey says.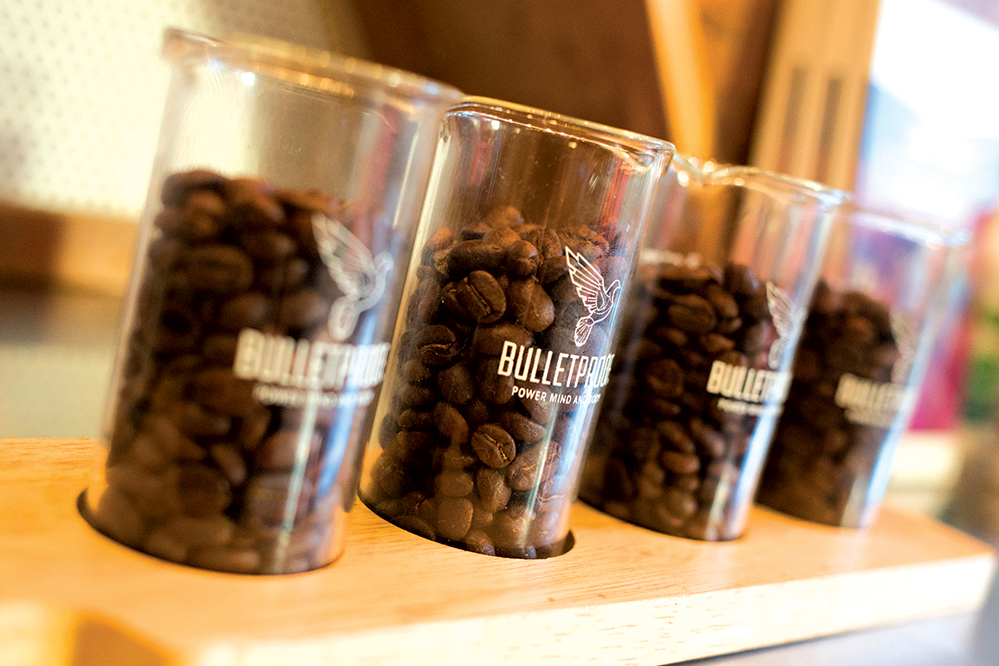 Asprey, who first posted the bulletproof recipe to his blog in 2009, admits that the recipe goes against "almost every mainstream dietary recommendation out there". "That said, Bulletproof Coffee's nutrient profile doesn't stack up against, say, an avocado and a couple of whole eggs. But that doesn't really matter if you're eating nutrient-dense foods for your other meals."
The drink may – or may not – have uplifting powers but it is a cult favourite amongst celebrities, technology entrepreneurs and professional athletes. One Direction's Harry Styles told The Sunday Times Style magazine that the biohack was the key to staving off hunger pains during a busy day. Jimmy Fallon and small-screen actress Shailene Woodley discussed the drink on The Tonight Show. Woodley has previously tweeted that it was "one of the greatest of human achievements".
The ground-up seeds of coffea arabica have always been consumed for inspiration and are an essential crutch for the tired everyman. But in its more recent form as an aspirational wellness beverage, the coffee renaissance has been all about experimentation.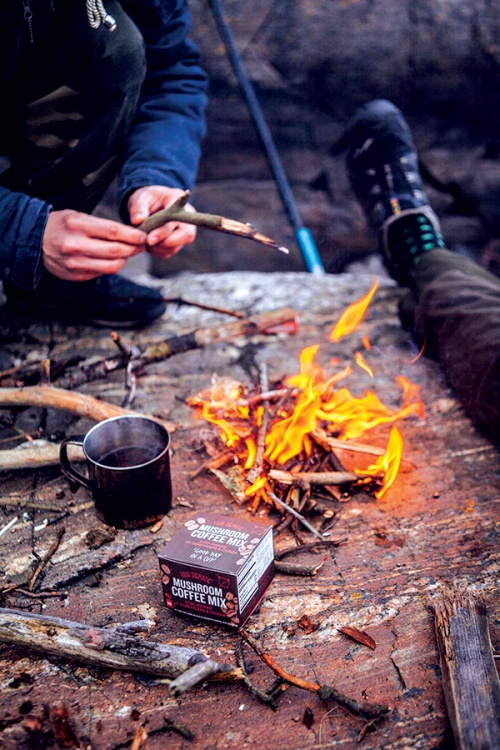 "Coffee isn't one thing. There is actually a system of coffee. What you do is you look at every variable, starting from the soil all the way to the cup. There are many different decisions you can make along the way. I looked at the system of coffee and optimised every decision to create the purest coffee that would make you feel good," says Asprey.
Turmeric, long used in both Ayurvedic and Traditional Chinese Medicine, and noted for its health benefits including anti-inflammatory properties, is being combined with nut milks for golden-hued turmeric lattes. There are coconut oil extracts, like those found in the bulletproof-branded coffees, that are said to improve brain function. There's a growing number of brewing methods too, including cold pressed. There's even fungi-infused coffees.
Mikko Revonniemi founded Berrytime.com to sell health and wellness products online. He is also an experimental coffee entrepreneur who is pushing the envelope by combining high-quality coffee beans with lingzhi mushrooms, and chaga and cordyceps fungi.​
Revonniemi admits it's an unusual product and one that took some time to perfect. The first attempts led to flavours that were not that pleasant, he says. "When I introduced myself as the Mushroom Man, people used to say, 'Mikko, you must have a terrible life'," says Revonniemi. "On one level, coffee and mushrooms work really well together. Coffee is very acidic and mushrooms are very alkaline, and somehow they are all meant to go together."
Revonniemi studied Chinese holistic medicine in Shanghai and combines ground coffee and the fungi using traditional techniques. "The original idea was we wanted to do something with Traditional Chinese Medicine. We wanted to use herbs from China, with absolutely no side effects, and we were looking at using something with these ingredients that give users the most wellness bang for their buck."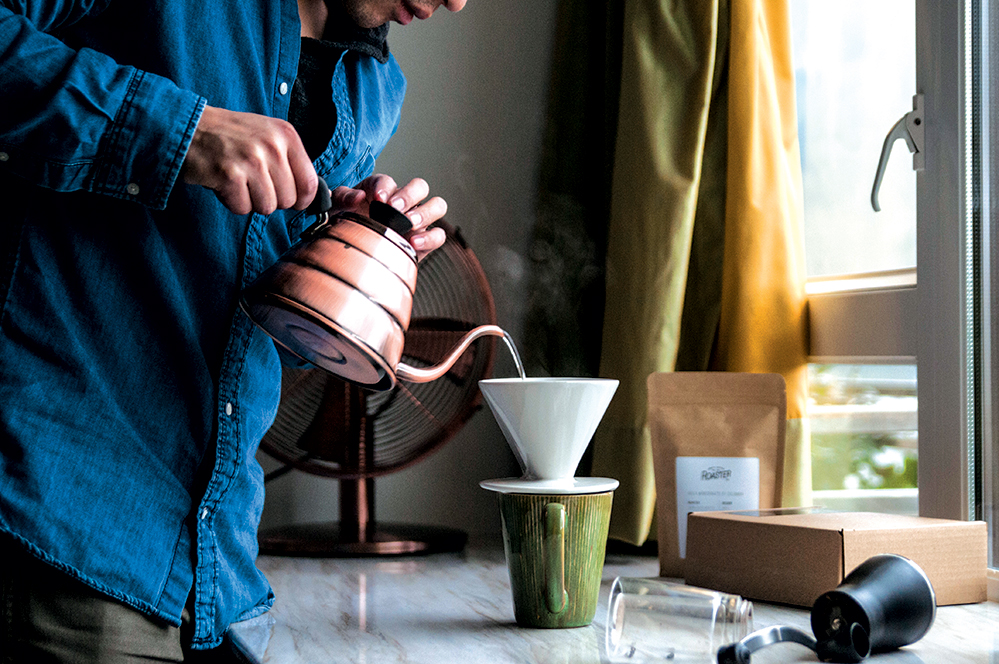 Revonniemi sells the fungi coffees worldwide and has tapped into a global audience through websites such as Amazon.com, where the company's products have previously been bestsellers. He says Asprey's publicity and promotion of the bulletproof brand has created a market for his company, helping to deliver new clients. "He has a huge marketing machine and he has used it to demystify coffee," he says.
In the US, the Bulletproof Coffee empire is growing. A cookbook has been spun-off, there's a chain of coffee shops, the most recent of which opened in Los Angeles last month, and a dedicated retail outlet in the hipster playground of Santa Monica, where the rich and famous mingle with the curious and health conscious. What they have in common is they're all looking for the secret behind doing things better and more efficiently.
"Celebrities, performers and executives are attracted to high performance," says Asprey. "When you're an executive, like I've been in Silicon Valley for almost 20 years, you need to be able to think, to do complex modelling, but you also have to do the executive behaviour thing which means you're sitting in a room. There's incredible pressure, there's millions of dollars on the line or there's hundreds of jobs on the line."
For his part, Asprey, who in 2013 began working at Bulletproof full- time, has raised US$9 million from investors and has plans to open more outlets in cities such as San Francisco and Austin.
In Hong Kong, coffee is an elixir for surviving the daily marathon of meetings, deadlines, CrossFit and cocktails. But ours is a tea town, with tea traditionally the biggest business when it comes to caffeine. With a coffee consumption of slightly more than a kilogramme per person each year, Hong Kong sits mid-table in the buzziest consumers of coffee internationally.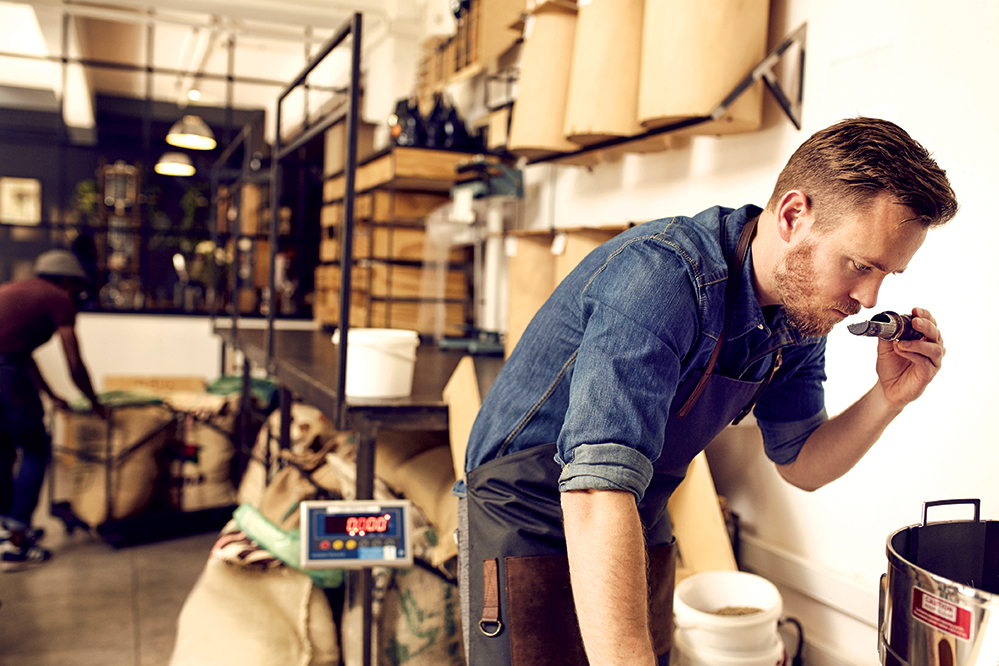 But the city does have discerning coffee drinkers that are increasingly questioning the origin of beans and are willing to spend extra dollars for a unique concoction at the intersection of taste and functionality.
Calista Goh, chief executive of Anything But Salads in Sheung Wan, is not surprised that smart beans are playing an increasingly important role in the city's coffee culture. "Hong Kong is a fast-paced, time- pressured city and very few people find the luxury of time to sit and enjoy a meal. If there is a drink that can optimise focus, metabolism and satiety, why not," Goh says.
Her restaurant sells bulletproof and has seen an uptick in its consumption, but a broader concern among consumers is a shift towards better beans. Goh says the preference for better quality coffee is a result of increased awareness about wellness, a move to more sustainable products and new brewing techniques.
One current trend is a growing awareness of mycotoxins, the wild fungi that cause mould. Wellness advocates say excess consumption can be toxic but, in small quantities, mycotoxins are said to cause the jitters most coffee drinkers will know only too well. "Knowing now that toxicity and mould is fairly standard in most coffee beans, discerning consumers understand that the short-term cash savings are not justified in lieu of long-term potential sicknesses," Goh says.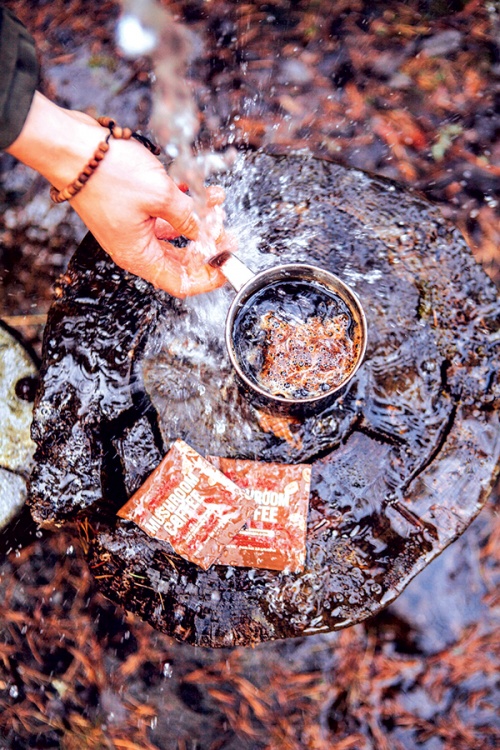 In search of the artisanal and health-fortifying, mail-order coffee entrepreneurs have emerged. Hong Kong-based subscription service Coffee and Tales sends its subscribers roasted beans from small-batch coffee producers that emphasise better quality coffee.
Coffee and Tales founder Allen Guan says more consumers are on the lookout for single-origin coffee that is made from the same beans. "The primary reason why most of our customers choose higher quality, single-origin beans is for the unique tasting notes and nuances that you get from single-origin coffees," says Guan. "With single-origin coffees, you know what tasting profiles you can expect based on things like the specific regions, varietals and washing methods."
After a 1,000-year history, coffee's most recent resurgence says something about a human desire for self-improvement. The drink's current guise, infused with wellness-enhancing ingredients in what marketers call a "functional" beverage, speaks to a drive to be better. "Coffee has become widely accepted as a beverage with numerous health benefits but we believe this holds true only in moderation," says Guan. "An increasing amount of research is showing that a cup or two of coffee a day can help lower the risk of things like diabetes and liver diseases, but overconsumption also comes with its own side-effects."