#legendeats: Where to eat in Hong Kong this September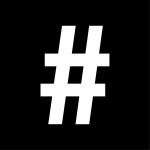 By: #legend
September 17, 2019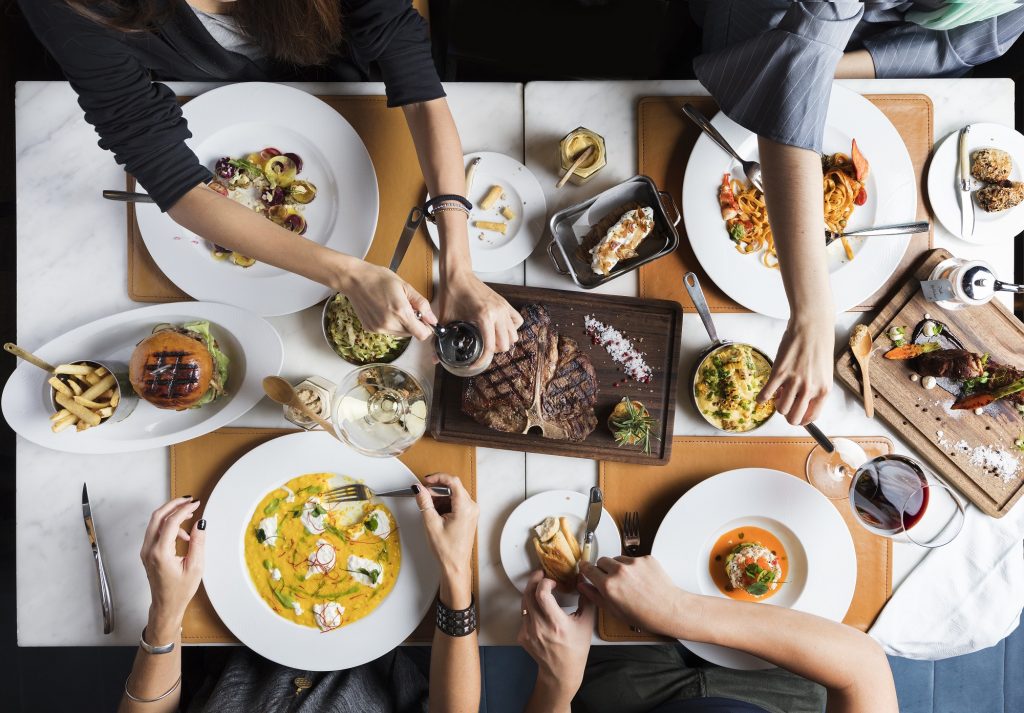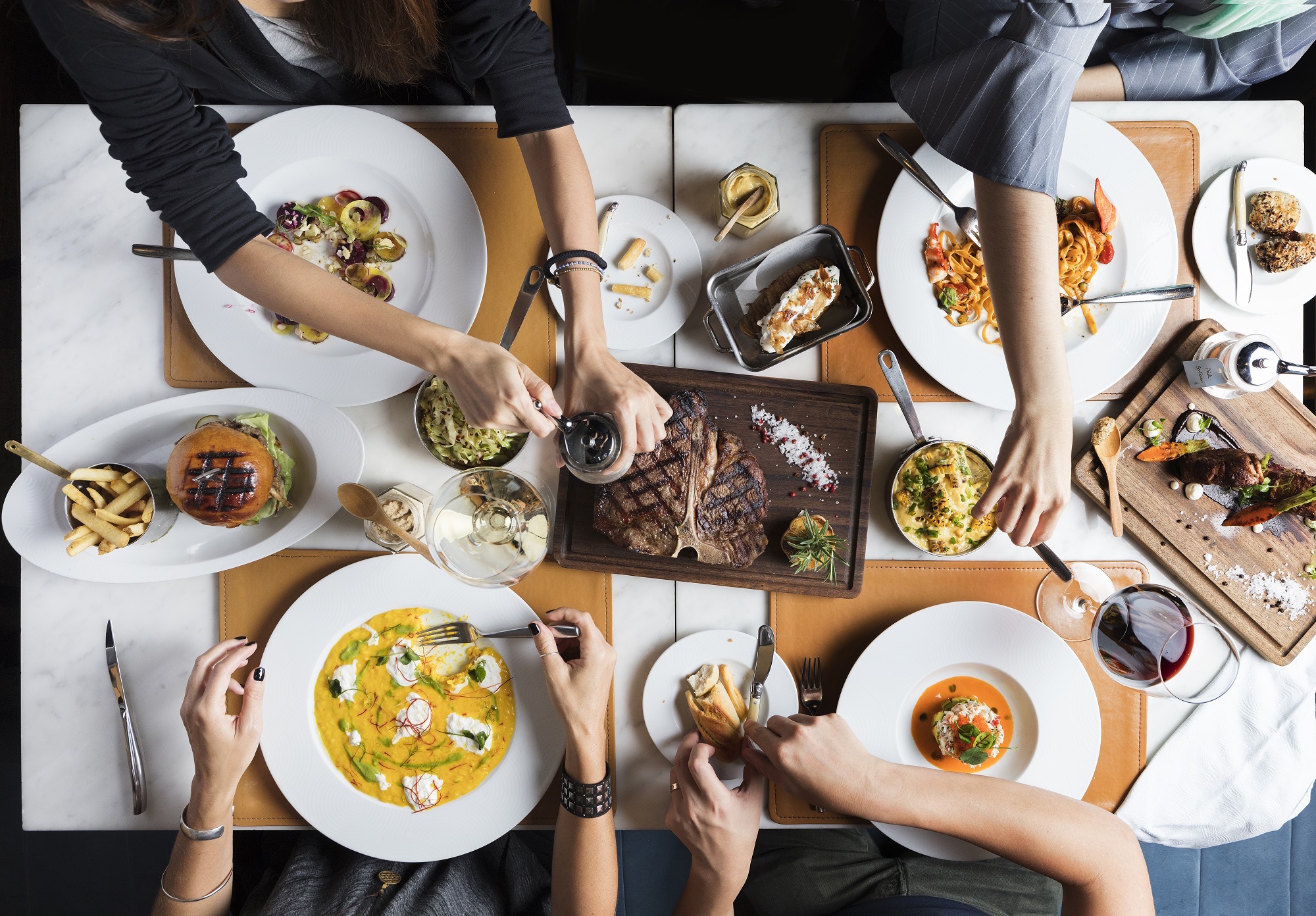 From the new hot spots on everyone's mouth to our go-to favourites, we've put together a selection of eateries to try this month, whether you're looking for a place to celebrate a special occasion or a trendy spot for a casual dinner.
Cornerstone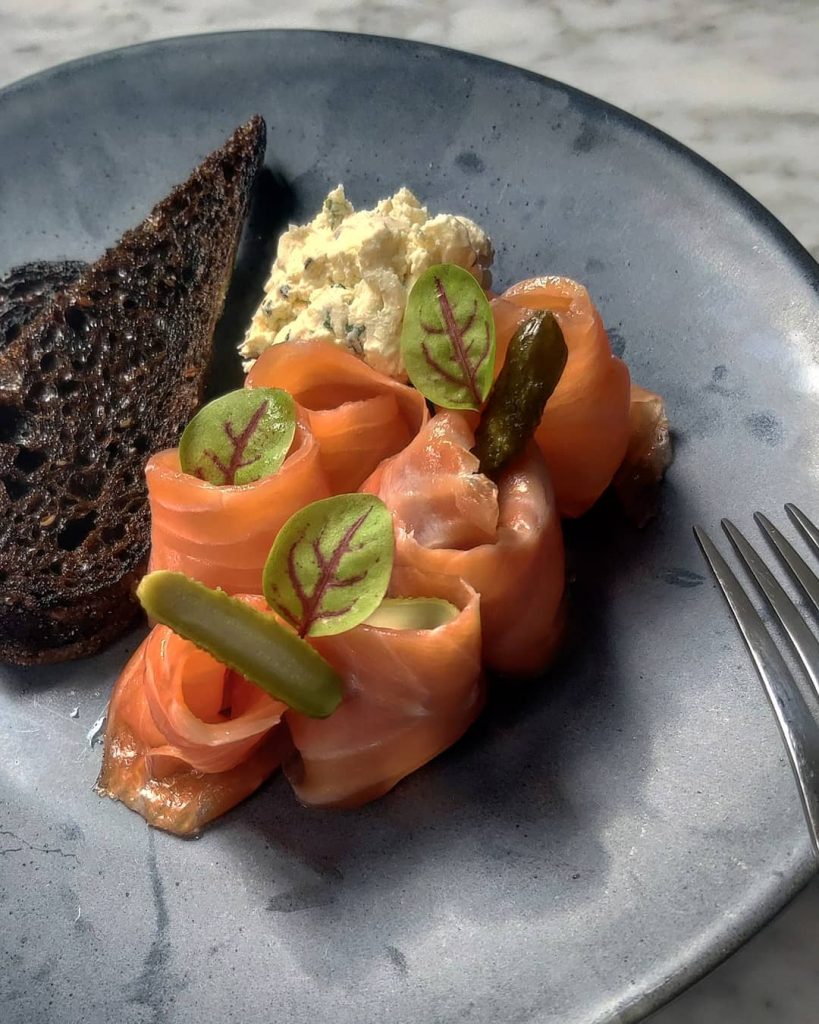 Australian Chef Shane Osborn's relaxed all day dining concept Cornerstone on Hollywood Road, is exactly what Hong Kong needed.
Echoing Osborn's Michelin-starred Arcane, the modern bistro uses the freshest ingredients to serve simple and yet impeccable dishes.
Housed in a contemporary space that encapsulates cosmopolitan cuisine and flavours as well as elegance and style, Cornerstone only seats 24 guests and features a small, seasonal menu. Our dining experience was absolutely in line with our high expectations and boosted the authentic and delicious flavours that Hong Kong's casual dining scene absolutely needed.
Our favourites included the Smoked salmon, an apparently simple dish executed to perfection that features smoked salmon from H. Forman & Son on flavourful malt bread with herb cream cheese, the Baked taiyouran eggs, merguez sausage with semi-dried cherry tomato (only available on weekends) and the Steak tartare with celeriac and mustard green topped with cured egg yolks, an explosion of flavours.
Overall, every single dish has something special to remember about it. This, in fact, is the secret behind Cornerstone: relatively simple and classic dishes are executed to such high standards that you'll want to go back to have them again. The eatery was also recently include in the Michelin Guide's 2020 selection – and rightly so.
Cornerstone, 49 Hollywood Road, Central, Hong Kong, www.facebook.com/cornerstonerestauranthk
Sabatini Ristorante Italiano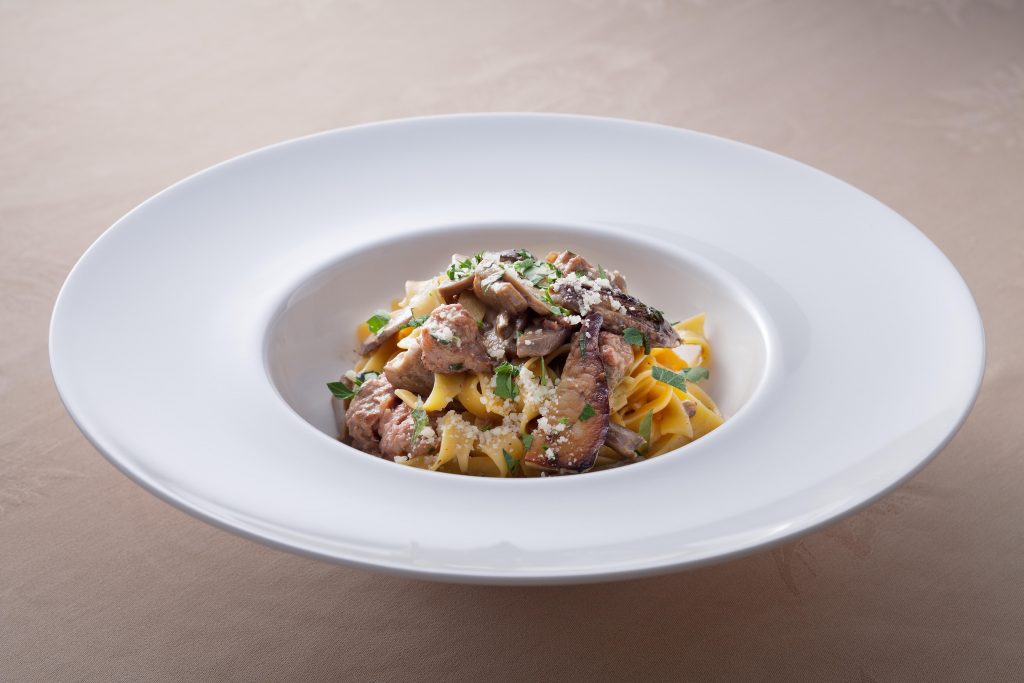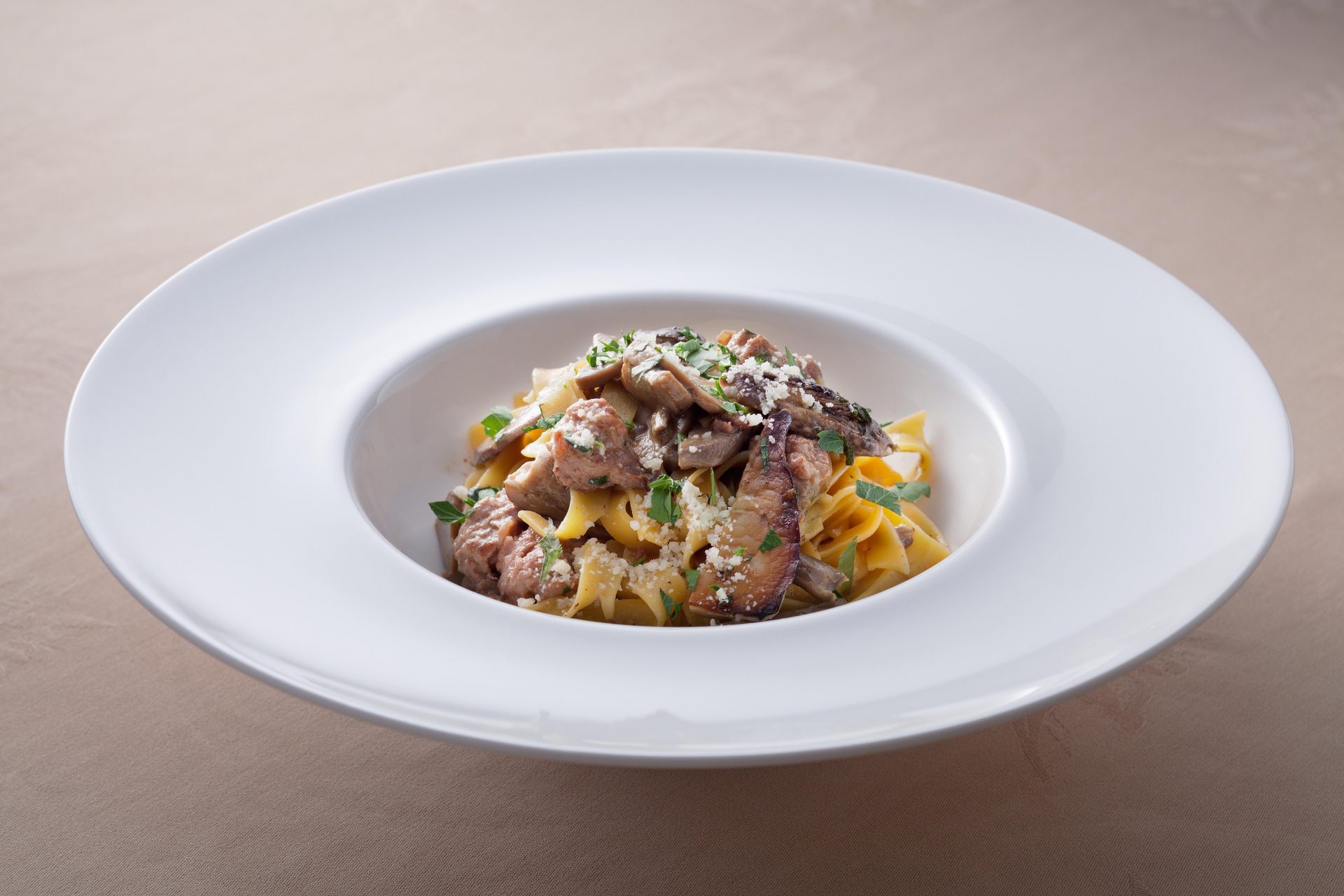 Sabatini Ristorante Italiano, one of the most iconic Italian restaurants in Hong Kong, has recently launched its new autumn menu – and we absolutely love it! Founded in the 1950s in Rome, this emblematic eatery at The Royal Garden Hotel Hong Kong is one of only two overseas Sabatini branches where you can try a traditional taste of Italy.
As a seasonal delicacy best harvested in autumn, fresh Italian porcini is celebrated by gourmands for its meaty texture and nutty flavour, and should be high on your tasting list. Chef Claudio from Sabatini has selected the best porcini from Italy and gives this traditional favourite a contemporary twist by adding New Zealand scampi. The fresh New Zealand scampi carpaccio with porcini mushrooms salad and smoked salt is definitely a must-try item this autumn.
The pan-seared New Zealand scampi wrapped in pork cheek with roasted porcini will definitely delight your taste buds as well. The delightful balance between the pork cheek and mushrooms wrapped in the fresh, tender and succulent scampi meat makes this dish outstanding. And we absolutely love the porcini mushrooms soup with AOP New Zealand scampi. The classic Italian soup along with the sweet scampi, lightly sautéed with garlic, olive oil and pepper, is simply delicious and not to be missed!
During our last visit, alongside the new seasonal additions, we tried some one the restaurant's signature dishes from the tasting menu, such as the glorious Linguine alla Sabatini with scampi and clams and mussels, which never fail to disappoint.
3/F, The Royal Garden, 69 Mody Road, Tsim Sha Tsui, +852 2733 2000
sabatini.hk
Chaiwala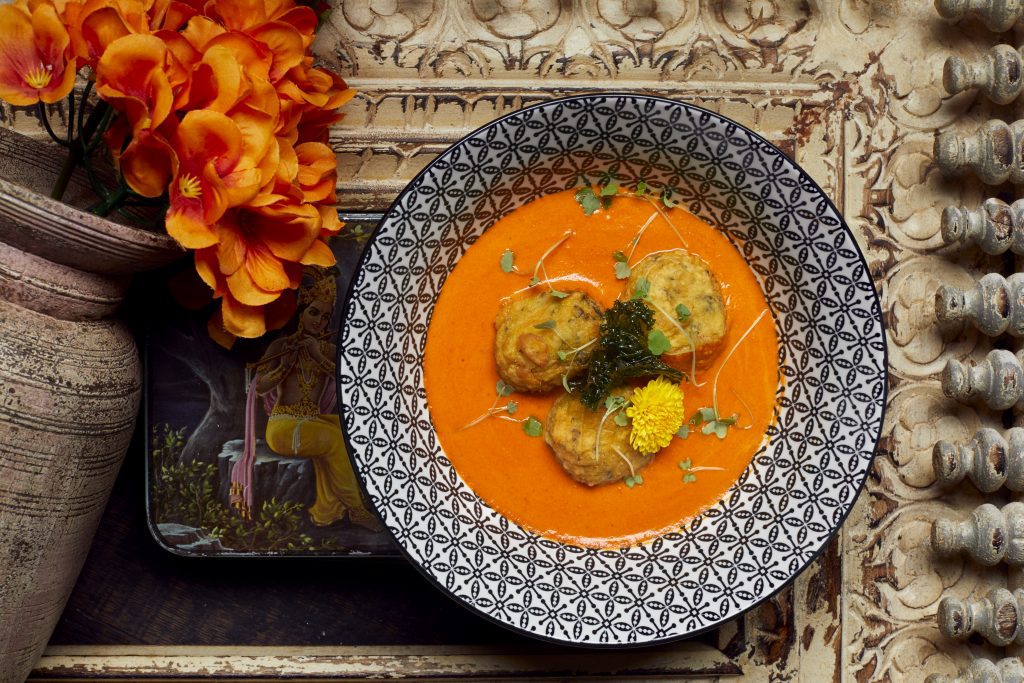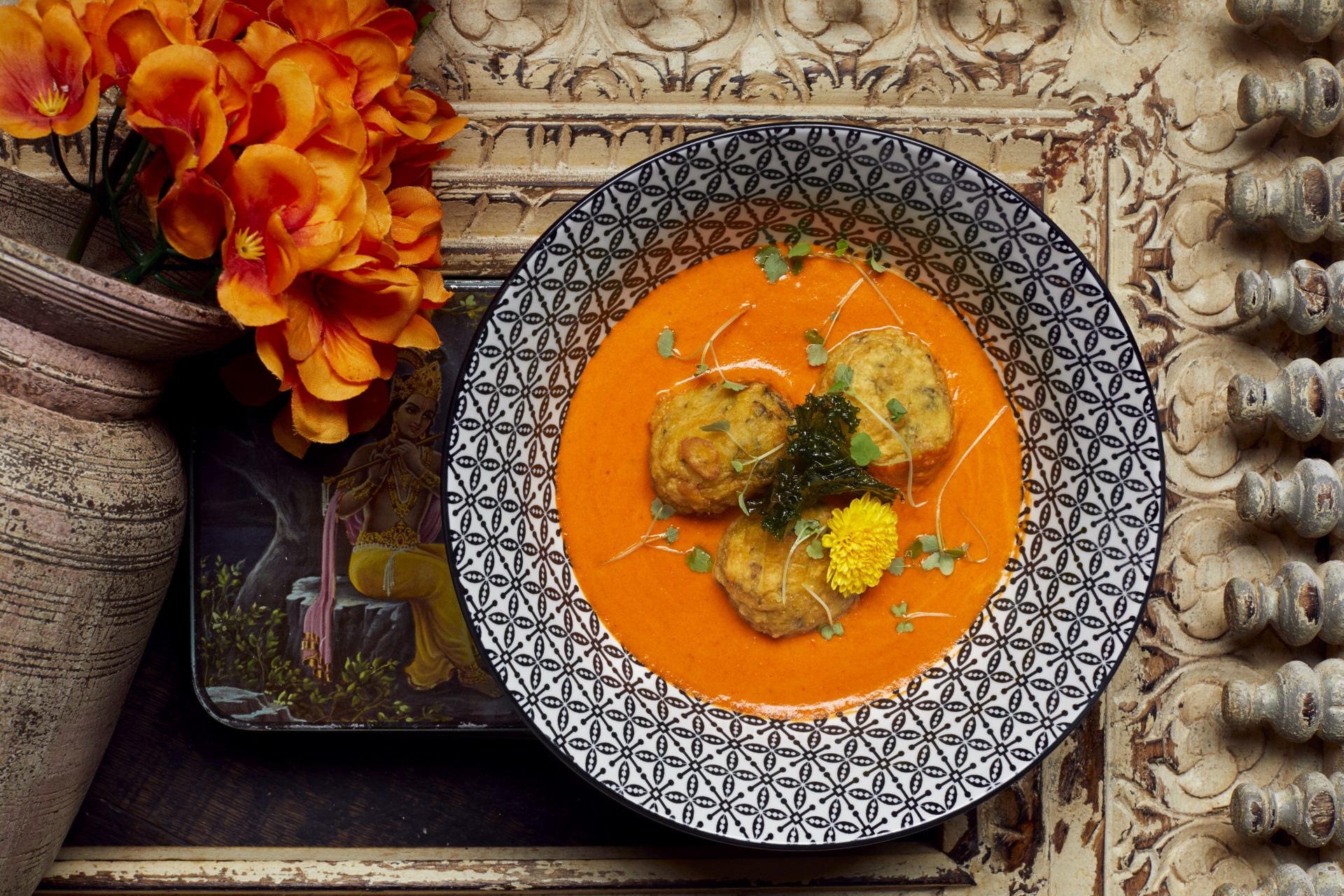 Need a place to savour delectable Indian food? With a creative twist on modern Indian cuisine, Chaiwala has unveiled a revamped menu with brand new dishes and a series of new mocktails!
Founded in the belief that life is "chai", Chaiwala emphasises the philosophy of living life to the fullest, and has thrived to provide a vibrant and lively dining experience. Hidden behind a British salon, you must discover the colourful and bustling space behind the doors with your own eyes.
Absolutely a must-try items under the restaurant's small plates section, the masala beef balls and the Indochina pork ribs are perfect for meat lovers. In addition to its small plates, don't miss Chaiwala's tandoori. The tandoori beef ribs is one of the new stars, featuring Australian beef ribs marinated in a classic tandoori that are char-grilled until tender.
The restaurant has also added two delicious vegetarian options to the menu this month – the perfectly grilled paneer tikka skewer and the vegan kofta curry, boasting traditional spices with a vegetarian twist. To elevate the dining experience, the chote mote aloo anardana, the Kashimiri nuttie mutter pulao and the mint paratha are sides designed to catch your attention and are just delicious.
Aside from wine pairings selected for the dabbawala tasting menu, Chaiwala offers several mocktails for non-alcohol drinkers, including the Punjab Cadillac colada virgin and the shikanji, to cool off in the sweltering summer heat.
While Hong Kong is full of Indian restaurants, Chailwala stands out for its urban chic relaxed atmosphere and its creative and yet comfortable dishes. Don't miss their paratha, which is one of the best in town.
B/F, 43-55 Wyndham Street, Central, +852 2362 8988
chaiwala.hk
BlackSalt Tavern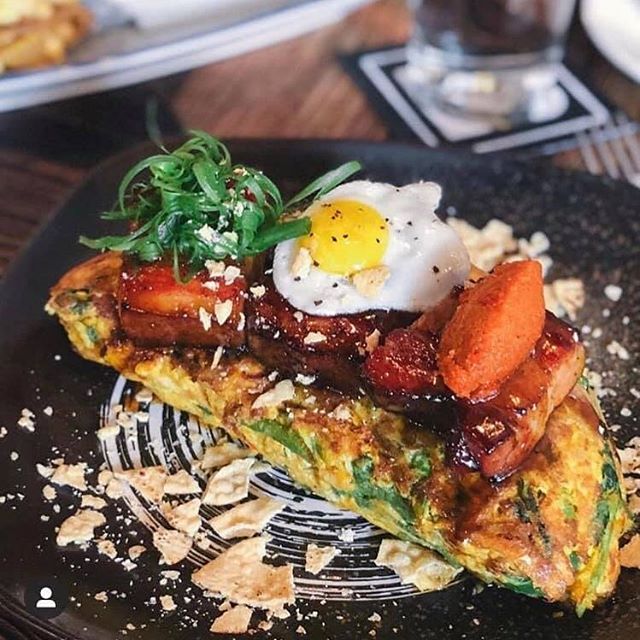 Fun, contemporary and inventive, BlackSalt Tavern, founded by Chef Taran Chadha and his wife Sheela, provides creative, satisfyingly delicious dishes inspired by Nepalese, Bengali and Sri Lankan traditional cuisines. Their brunch, which takes continental breakfast classics and spices them up with bold subcontinental flavours, it's a must try.
The brunch menu, uses the freshest premium ingredients and paunchy spices to create dishes that are unique to the eatery. We absolutely loved the Bomb By the Bay Omelette with Madras candied bacon & sunny up quail egg and the Laal Maas Dip, a croissant filled with delicious shaved lamb shoulder and egg salad and served with a Kashmiri chilli gravy that is to die for. For a sweet ending, make sure you order the buckwheat waffles and sate pancakes with pear compote and maple pecans.
If you are familiar with Dishoom's famous South Asian-inspired breakfasts in London or if you are looking for something completely different, make sure you try BlackSalt Tavern's brunch.
One South Lane, Shek Tong Tsui, +852 3702 1237
tavern.blacksalt.com.hk
La Petite Maison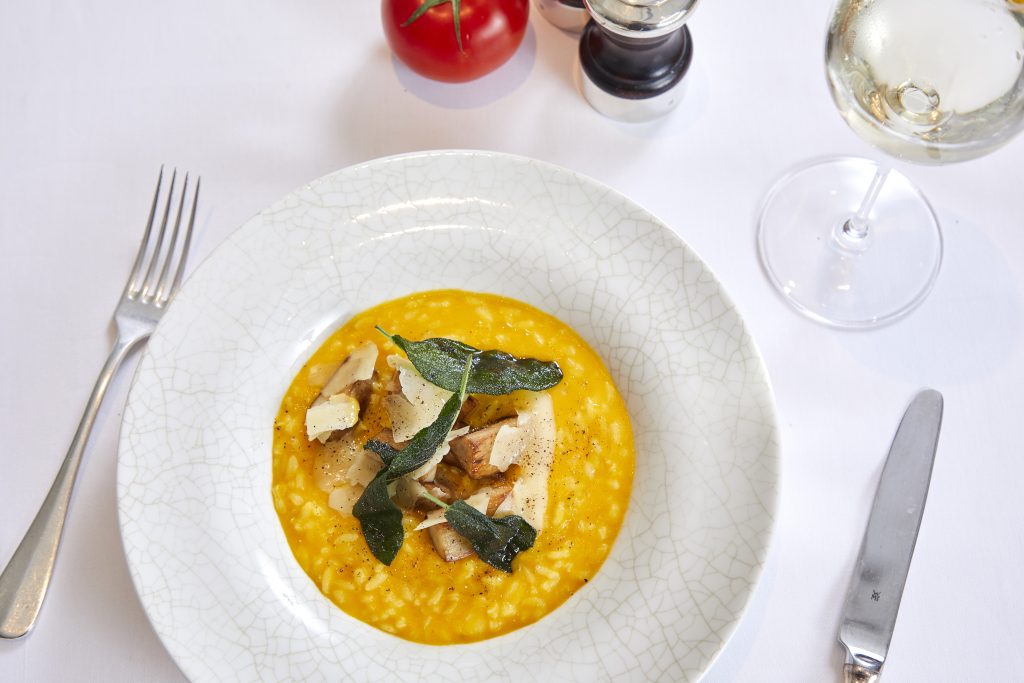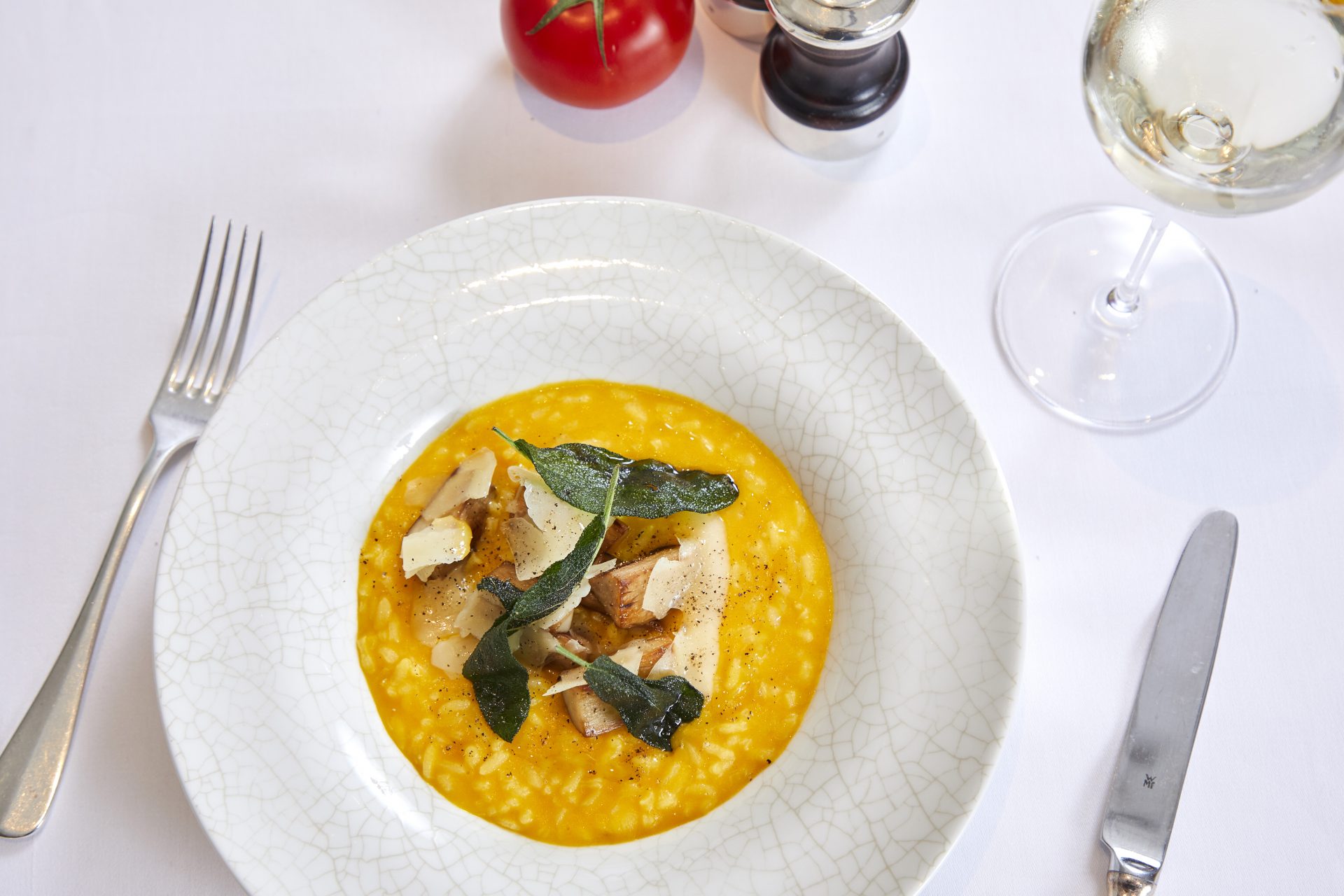 Celebrated internationally for its Southern French and Niçoise cuisine, La Petite Maison has brought to us a chic new showcase of dishes, cocktails and wines for those looking for a glimpse of the glamorous and fascinating Côte d'Azur life.
Inspired by Southern France's family-style dining, the fresh and simple dishes served à la minuté (as soon as they are ready) are perfect for sharing. For this autumn, La Petite Maison has launched several dishes for the month of celebration. The pumpkin risotto with mushroom, sage and pecorino cheese is one of the new dishes to designed to celebrate the mid-autumn festival. The combination of seasonal pumpkin with cep mushrooms along with fresh sage adds in an earthy flavour to the dish.
H Queen's, 23-29 Stanley Street, Central, +852 2887 1113
lpmlondon.co.uk
Porterhouse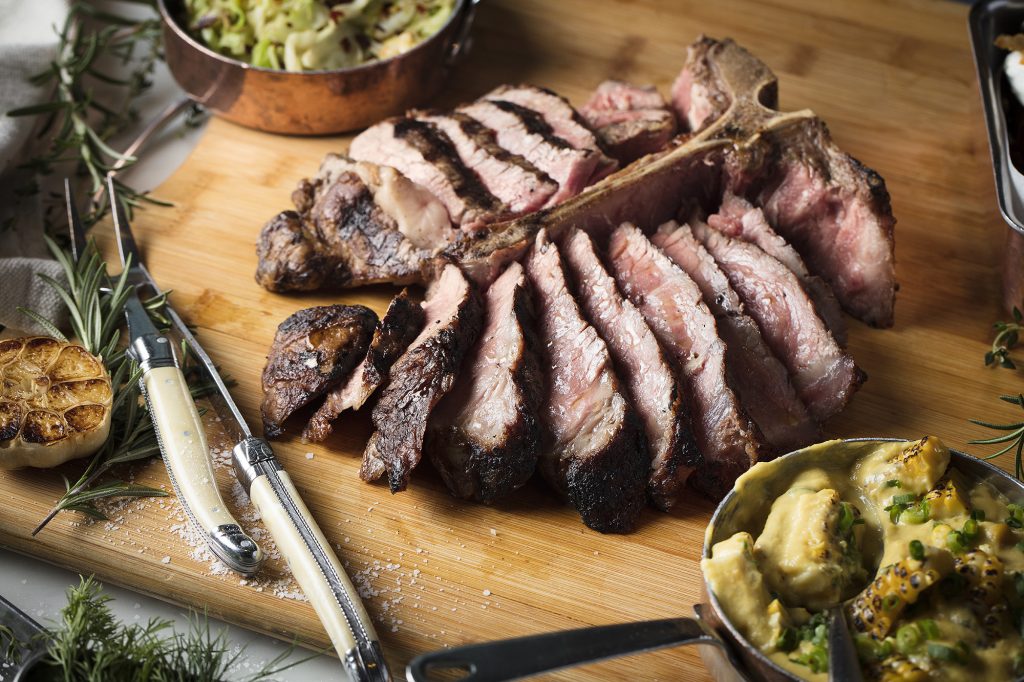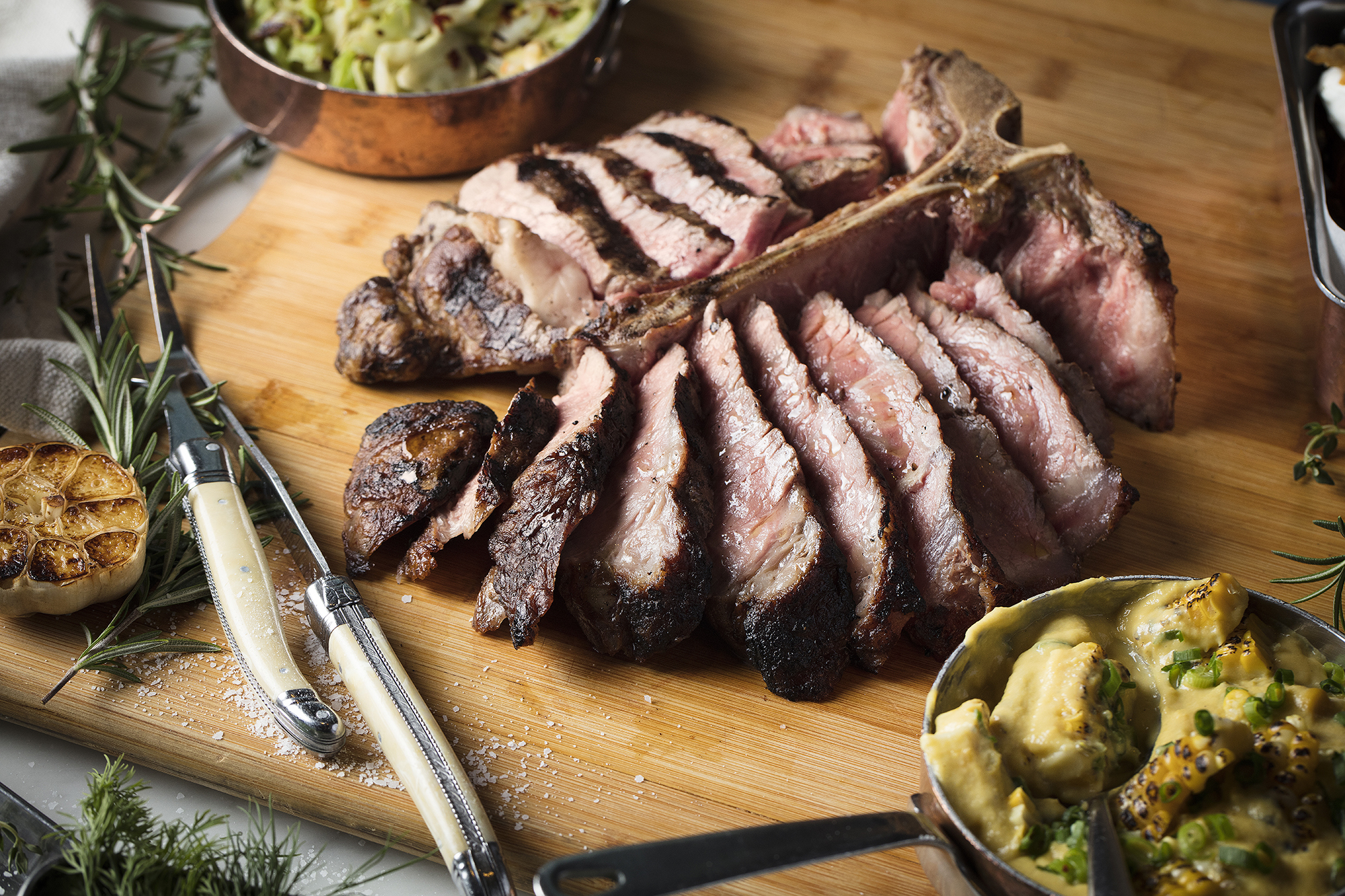 Haven't heard about Porterhouse Monday? Time to catch up on the new foodie trends! Offering a premium selection of half-priced steak for Monday's dinner service, Porterhouse Monday is definitely a delight for meat lovers.
We love Porterhouse's wood-burning grill, too. The perfect balance of the tender texture, fat and flavours of the Australian Mayura Station beef and the Italian-Scottish option are both must-try for gourmands. For vegetable lovers, we also strongly suggest trying out the new salad bar added to the set lunch menu. The sautéed eggplants with herbs, the grilled pumpkin with arugula, and the Italian Prosciutto and sweet potatoes with chia seeds are among our favourites.
As on of the best classic steakhouses in Central, Porterhouse offers an array of delicious sides that will perfectly complement your meal. Our all time favourites are the creamy spinach and the mouth-watering truffle mash. While all cuts of meat on their menu are cooked to perfection and of the best quality, we highly recommend trying the signature Porterhouse at least once.
7/F, California Tower, 30-36 D'Aguilar Street, Lan Kwai Fong, Central, +852 2522 6366
Porterhouse.com
KiKi Noodle Bar (KiKi Tea)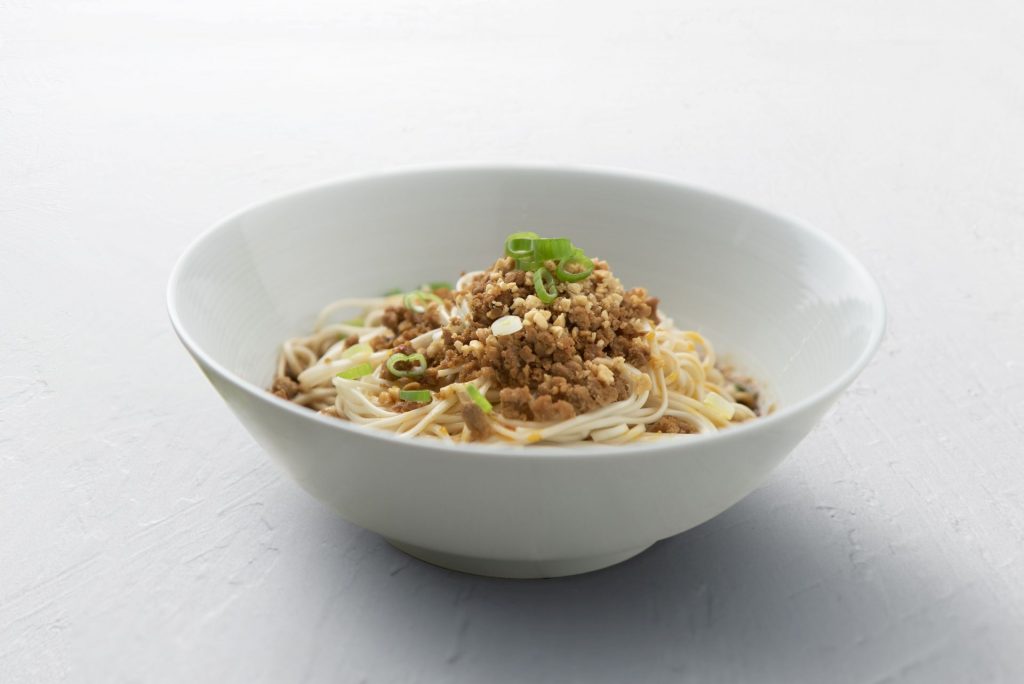 The trending chic noodle bar in town is a must-try this September! Rcently launched at IFC Mall, KiKi Noodle Bar is celebrated for its natural, healthy sun-dried noodles and authentic Taiwanese tea and bubbles made with natural ingredients.
We recommend you try the abalone and fish maw noodle in chicken soup. Adapted by chef Albert Au Kwok-keung, whose previous venture received three Michelin stars, the twist on classic Chinese seafood favourites goes perfectly with the chicken broth. The signature dishes are also worth a try, with the classic KiKi Dan Dan Noodle standing out from the pack.
In addition to the noodle dishes, KiKi unveils a new tea menu to beat the summer heat! We tried the winter melon tea with aiyu jelly and coconut jelly, and we loved it. One of Taiwan's favourite summer coolers, winter melon tea is a must to survive the blazing heat. Want an authentic taste of Taiwan this summer? KiKi is not to be missed!
Shop 2017, Podium Level Two, IFC Mall, 1 Harbour View Street, Central, +852 2114 3426
ifc.com.hk
Avobar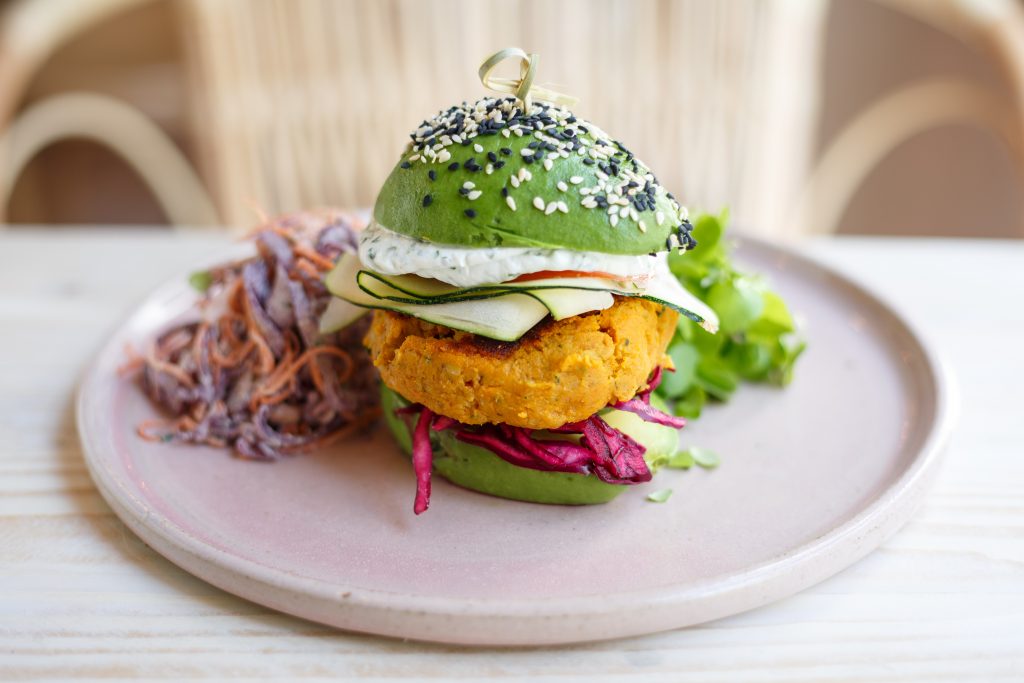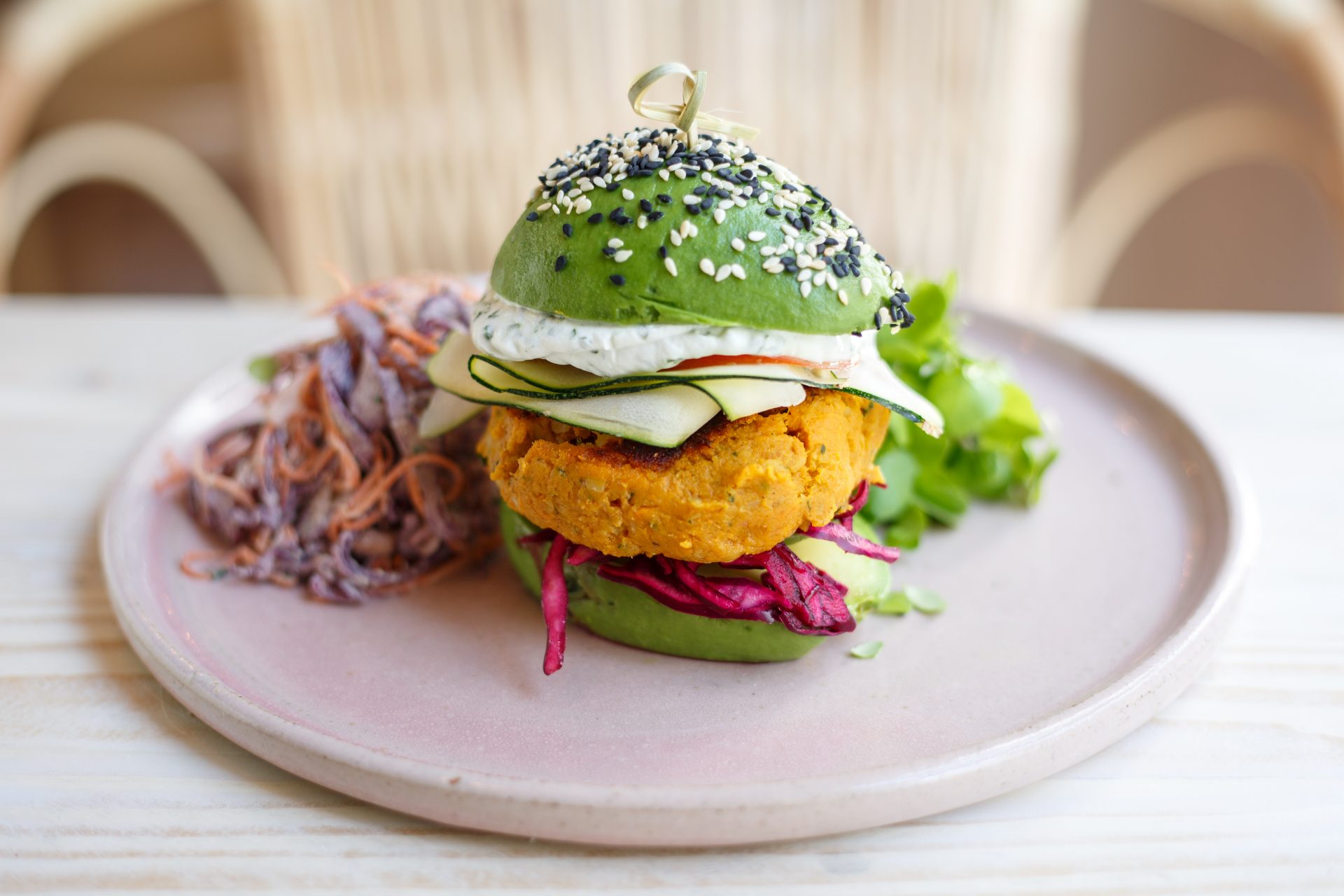 For those looking to treat themselves with a unique dining experience, Avobar is the new "it-restaurant" this September. As its first international extension, the brand-new branch at K11 Musea provides a wide-ranging mix of fresh and delectable dishes with a creative avocado twist.
Known for its avo-bun burger, Avobar has newly added two alternative versions of its signature dish this September. The avo-bun lobster is packed with succulent lobster chunks, tangy mango, passionfruit and tabasco mayo, while the avo-bun beef is a special Hong Kong edition that cannot be missed. We also strongly recommend you try the pasilla and mushroom risotto. Exclusively sold in Hong Kong, the creative twist of Mexican spices with miso zuke cod is definitely a must-try item.
Shop B201-4, B2/F, K11 Musea, Victoria Dockside, 18 Salisbury Road, Tsim Sha Tsui
avobar.co.uk