#legendeats: Where to eat in Hong Kong this November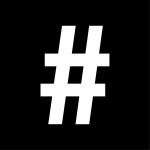 By: #legend
November 4, 2019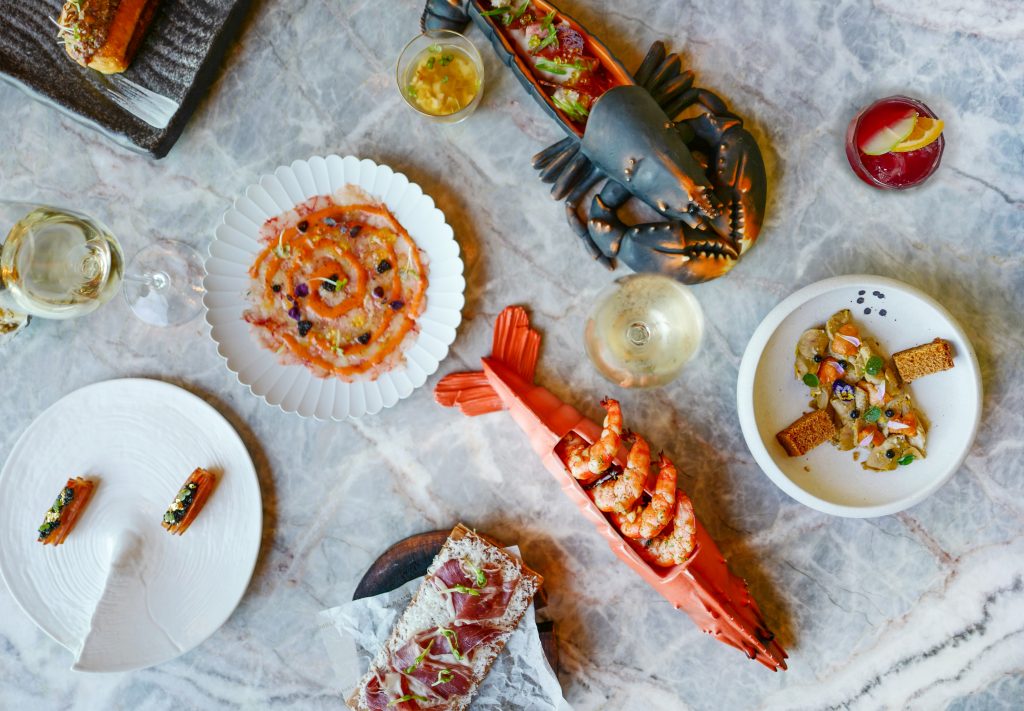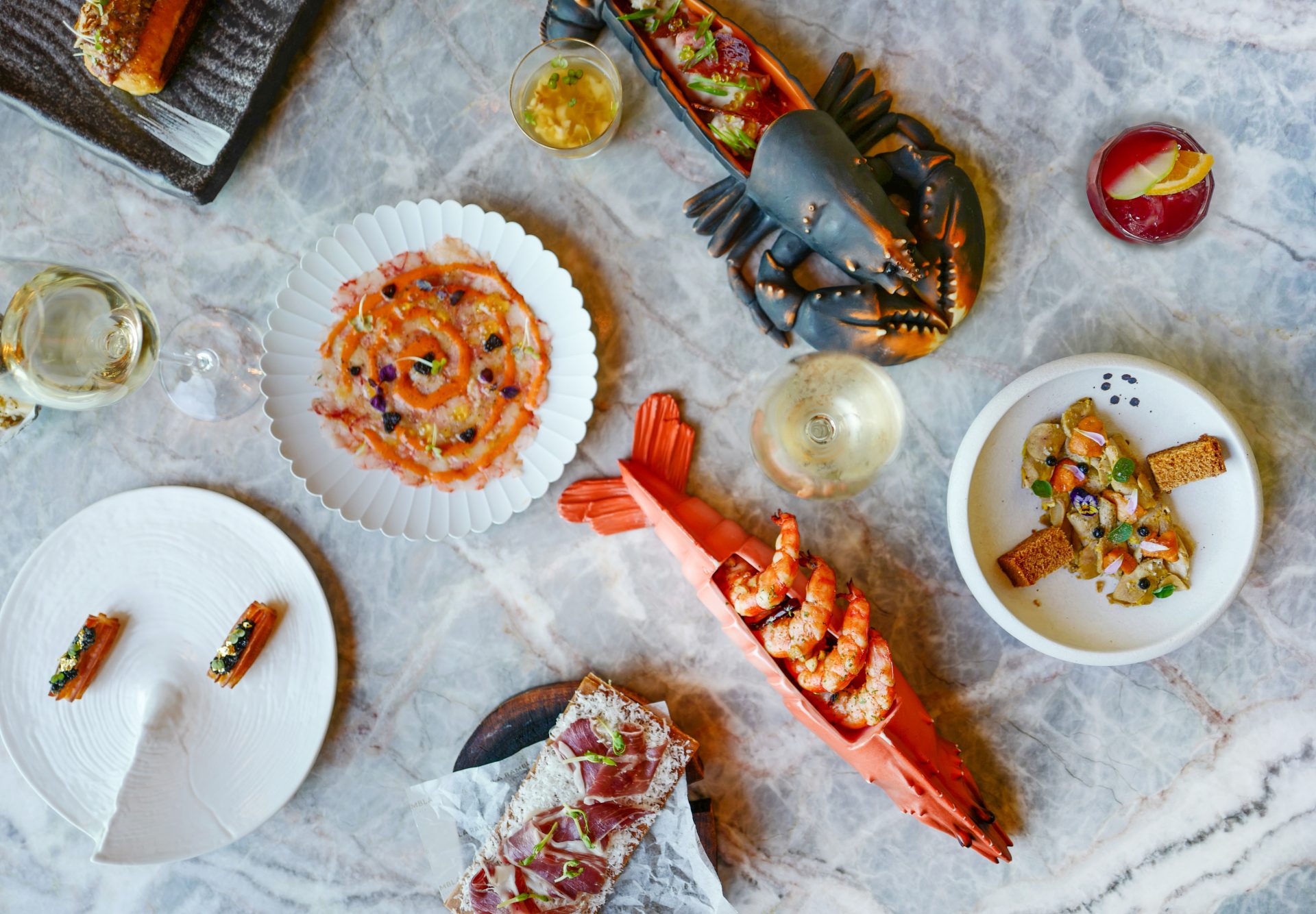 Whether you're looking for a quick bit during your lunch hour or a formal dinner with family and friends, #legend has you covered. This is a list of our top restaurant picks in Hong Kong this month.
The Butterfly Room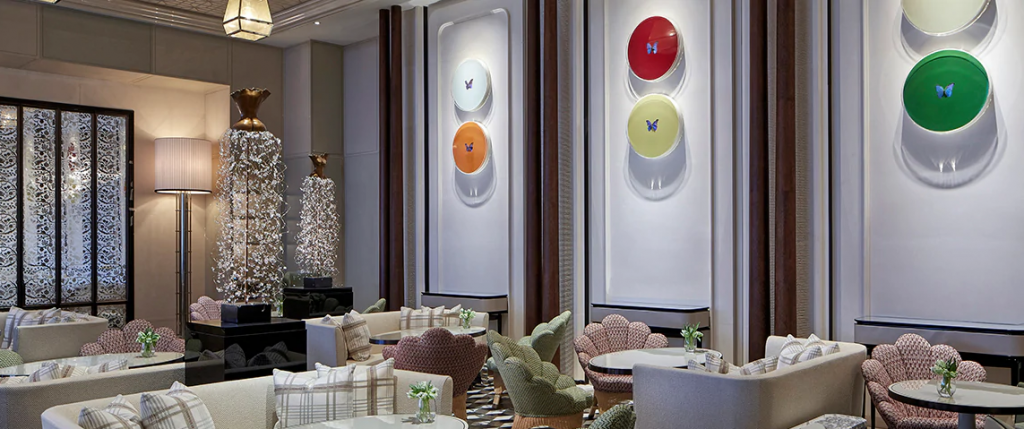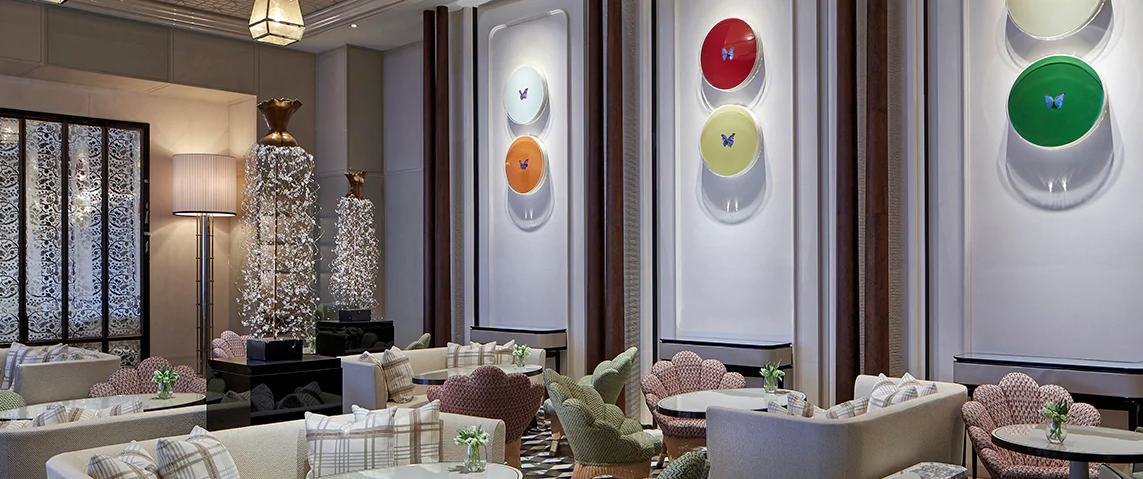 The Rosewood Hong Kong's vibrant and elegant all-day lounge has a fresh, modern take on high tea. The Butterfly Room offers a mesmerising array of design features; guests can look upon endless etches of flora and fauna while enjoying one of the finest afternoon teas in Hong Kong. The effortless class and design of The Butterfly Room are courtesy of a winning accent on masterful contemporary art and custom furnishings by design maestro Tony Chi.
The first thing that strikes you about The Butterfly Room is the sheer beauty of the lounge, with wonderful Italian leather and pale green Mobius chairs designed by furniture brand Giorgetti. The whole lounge is peppered with beautiful and subtle design features that add to the relaxed energy.
You'll find an array of sweet and savoury dishes on the menu, from continental breakfast and chic coffee to night-time delights. One highlight is the world-class afternoon tea, with a glamorous and modern progression of savoury bites and finger sandwiches followed by fluffy homemade scones and various other pastries, presented by the Rosewood's resident pastry maestro, Holger Deh.
By night, The Butterfly Room transforms into a tranquil lounge where guests can indulge in champagne, tea-themed cocktails, and customisable gin and tonics alongside small bites and cheese plates. The lounge is truly a wonderful place to sit, relax and bask in a truly beautiful environment.
The Butterfly Room, Rosewood Hong Kong, Victoria Dockside, 18 Salisbury Road, Tsim Sha Tsui, +852 3891 8732, rosewoodhotels.com
La Rambla by Catalunya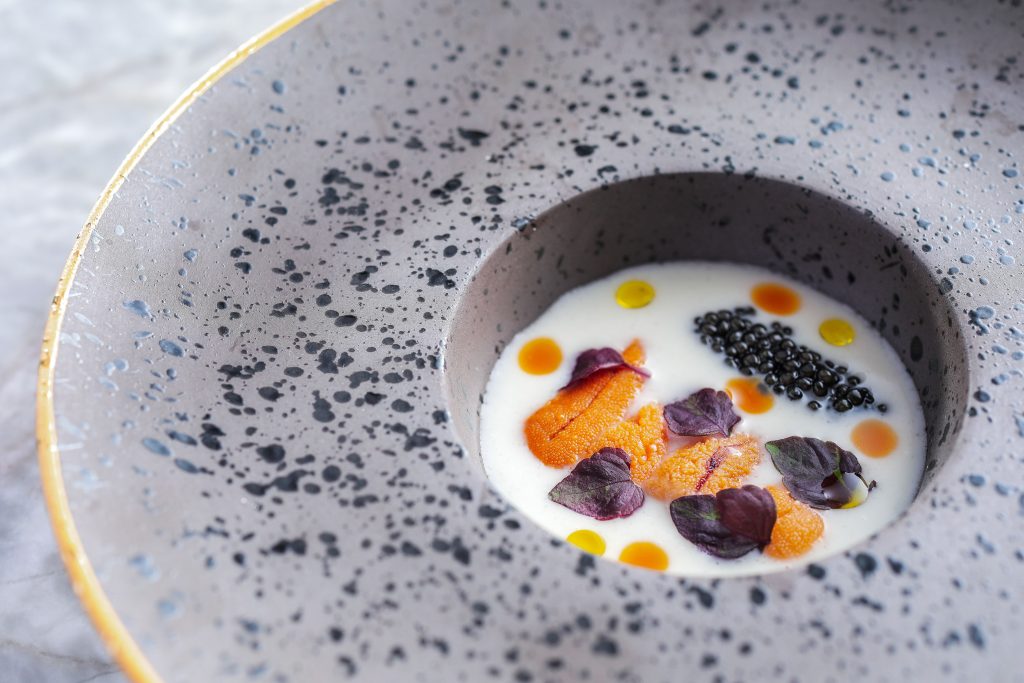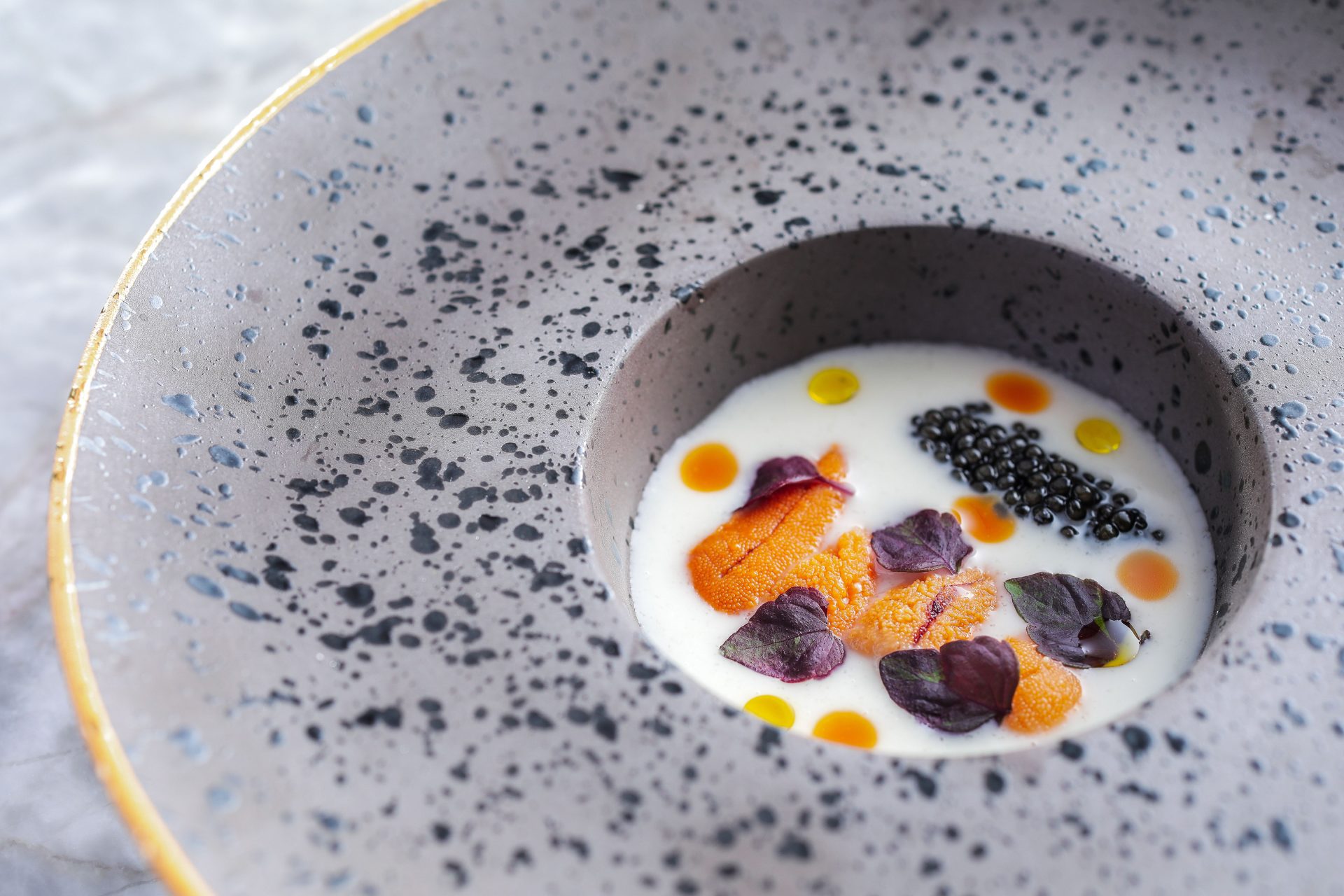 La Rambla, emerging from the former Catalunya in Wan Chai, is an open and inviting 5,000sqft restaurant in the heart of Central on the third floor of the bustling IFC Mall. There's a stark contrast between the more rustic Catalunya and the current incarnation. Recently, a pop-up tasting menu included iconic Valencian dishes by chef Miguel Ángel Mayor Moyano from the Michelin-starred Sucede in Valencia, Spain, with a wonderful fusion of Japanese seafood and traditional Spanish flavours. Chef Miguel's tasting menu was only available for two days; however, you can still enjoy an abundance of exciting dishes on La Rambla's menu.
Our favourite from Miguel's tasting menu were the Japanese clams, which were simply sublime. Now, you can still enjoy the brunch, which takes a slightly more traditional route. La Rambla's chef, Ferran Tadeo, has put together the perfect Spanish brunch including elements such as aged Iberico ham and a spattering of other wonderful dishes including the broken eggs with chorizo.
If you're not in the mood for a big meal, you can sit on the terrace and enjoy the wonderful cocktails that the world-class mixologists have put together, or you can enjoy an extensive spirits menu including 17- and 30-year-old Hibiki whiskey. On the whole, La Rambla is a great place to go with large groups or if you just want a sophisticated culinary experience.
La Rambla, 8 Finance Street, 3071-73 Level 3, IFC Mall, Central, +852 2661 1161, larambla.hk
Wolfgang Puck Kitchen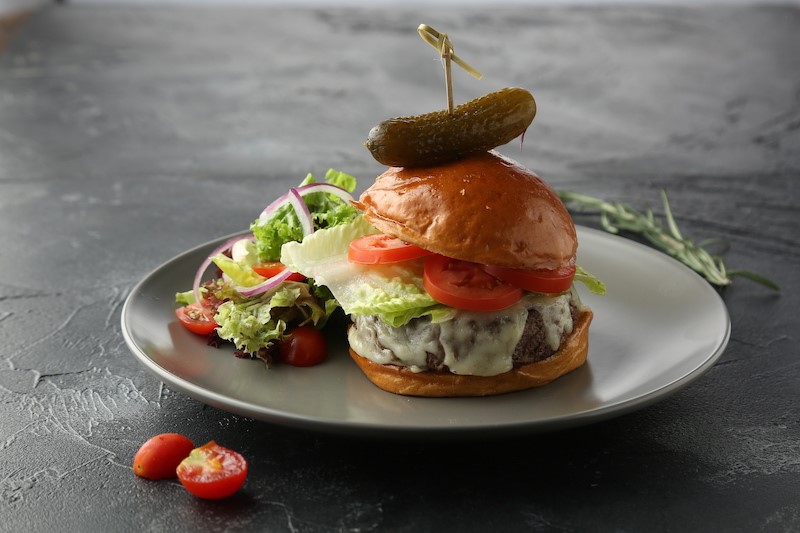 World-famous celebrity chef Wolfgang Puck has finally expanded his restaurant empire to Hong Kong at Hong Kong International Airport's Terminal 1. Wolfgang Puck Kitchen offers California-inspired comfort food using high-quality seasonal ingredients. The philosophy of the restaurant is to provide delicious, efficient and affordable food to cater to the busy traveller.
Whether you're at the airport at the break of dawn or midnight, Wolfgang Puck Kitchen has you covered. Open from 6.30am to 12.30am daily, it gives travellers the options of breakfast, lunch, dinner or late-night supper, or to simply enjoy the stylish bar in the restaurant.
Wolfgang Puck Kitchen is a restaurant for everyone, with reasonable prices and an array of food catering to every traveller's taste buds. The dishes that stand out include the Asian chicken salad, the WP burger, the bacon-wrapped meatloaf and the avocado toast. The decor is clean and smart and the service is perfect, as is the kombucha, which we highly recommend.
Wolfgang Puck Kitchen, Shop 5T 150, Level 5, Terminal 1, Arrivals Hall, Hong Kong International Airport, 1 Sky Plaza Road, Chek Lap Kok, +852 2119 2220, hongkongairport.com
ARCANE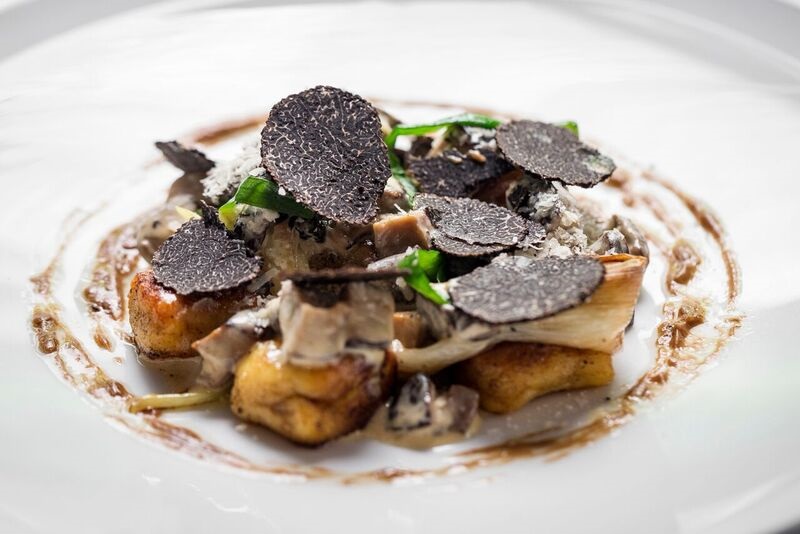 This November, Arcane, the renowned hidden dining gem set amid the hustle and bustle of Central celebrates five years in Hong Kong with an exclusive menu featuring Arcane's signature dishes. To commemorate the anniversary, internationally acclaimed chef, Shane Osborn has created a five-course dining experience for just HK$1555 ahead, exclusively available during its birthday month, which comes with a complimentary, celebratory glass of Laurent-Perrier champagne.
Arcane, 3rd Floor, 18 On Lan Street, Central, +852 2728 0178, arcane.hk
Mr Brown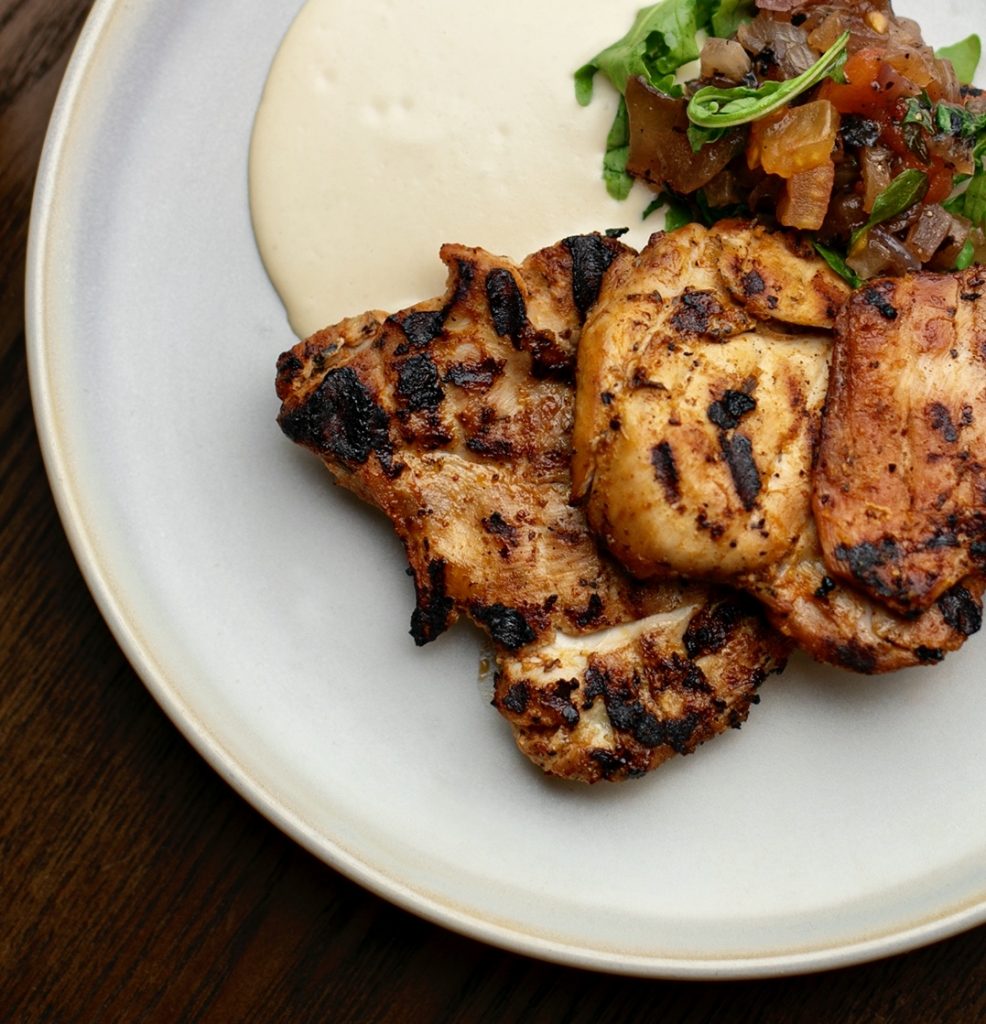 Mr Brown, one of Hong Kong's hottest lunchtime spots, is on Ship Street in the heart of Wan Chai. It's a relaxed, informal haven for a break from a busy job or for a casual lunch with friends, with an open kitchen and a warm hickory-toned decor that will make you feel welcome. The restaurant's name comes from US Southern slang referring to the dark and smoky outside part of barbecued pork shoulder.
With a new three-course set lunch (HK$160), businesspeople now have the excuse to get a proper meal instead of a salad in a plastic box. There are three starters and six mains to choose from, and for those with a sweet tooth, you can enjoy a dessert included in the price. One way you could go would be with plump pork croquettes, beef lasagna and panna cotta. If you're seeking comfort food at reasonable prices, look no further.
Mr Brown, 9 Ship Street, Wan Chai, +852 3101 1081, mrbrownhk.com
Estiatorio Keia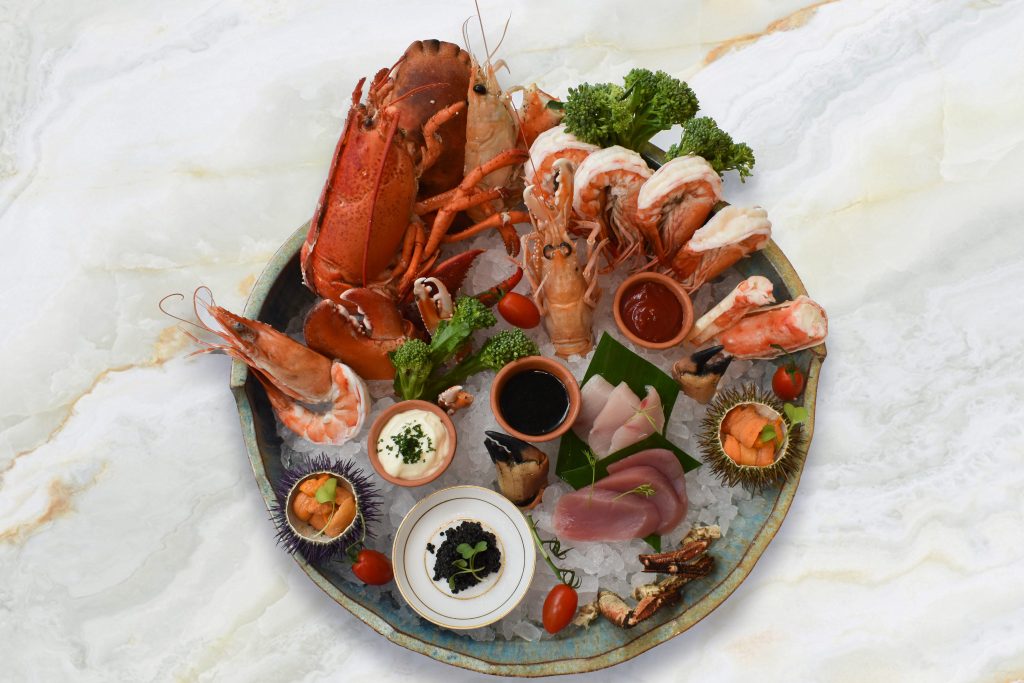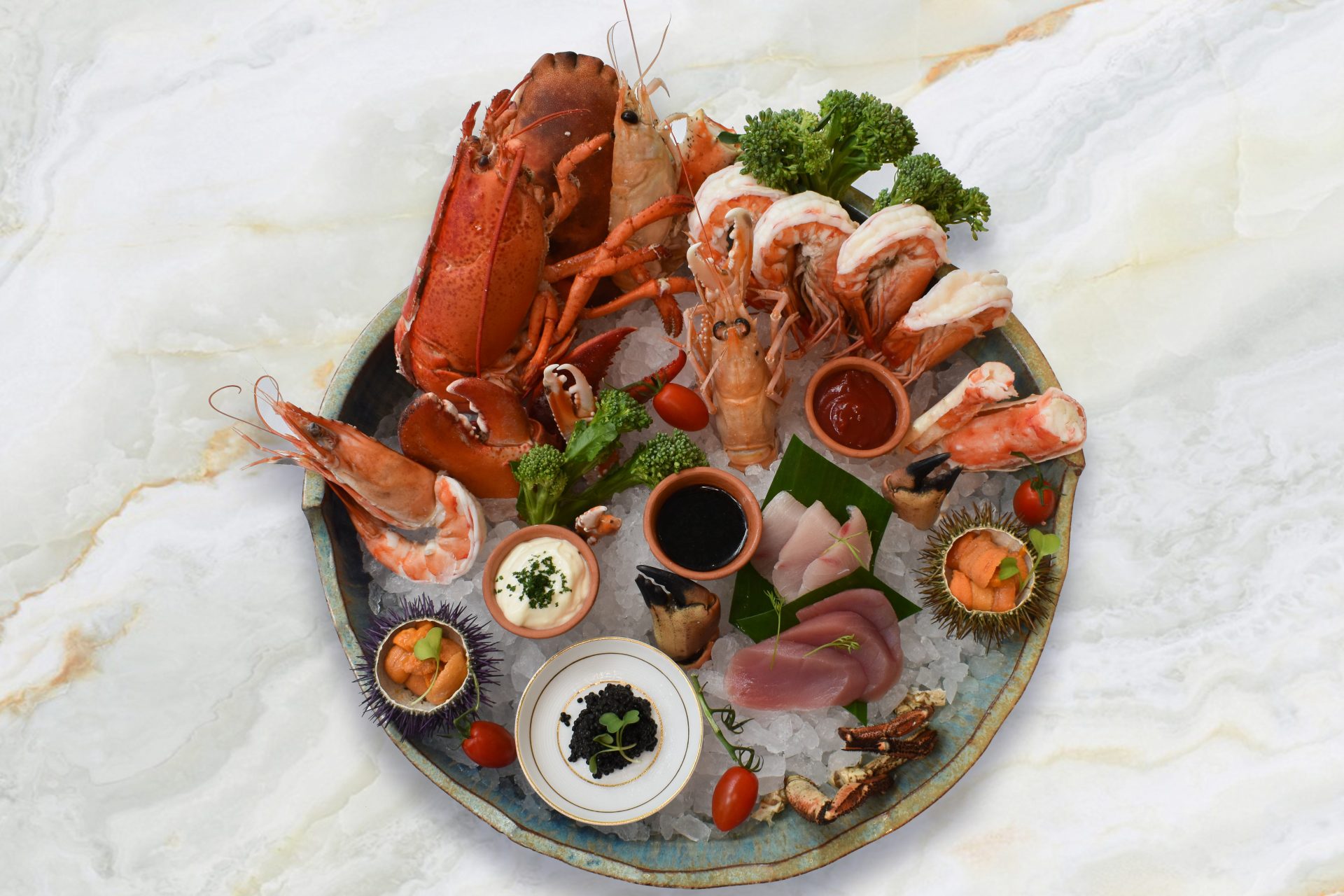 This month, the head chef of Estiatorio Keia has unveiled an array of contemporary dishes based on the ocean. Act fast to experience the latest modern Mediterranean menu, with chef Marios Tsouris changing the menu depending on the season.
Some of the highlights of this season's menu include a light and refreshing yellowtail lobster infused with passionfruit and lime. All of this "grade-A fish" is served in the most delicate slivers with wonderfully crunchy and light vegetables. Taking inspiration from the glistening Mediterranean coastline and his mother in Athens, the chef also presents his wonderfully unique sea urchin shooters, creamy and served over ice within a belly of lemon; with this dish, guests will be able to enjoy the true flavours of the ocean.
When you walk into Estiatorio Keia, you're greeted with a sense of opulence and class. The restaurant carries a white theme throughout, and incorporates a nautical background with some wonderful light fittings made out of shipping rope and intricate artwork on the walls that accentuate the theme of sea life. Like a classic seafood restaurant, the customer is able to select their own seafood. The restaurant also has an open kitchen to deliver an immersive experience.
Estiatorio Keia, 2/F, H Queen's, 80 Queen's Road Central, Central, +852 2677 7737. keia.com.hk
Aqua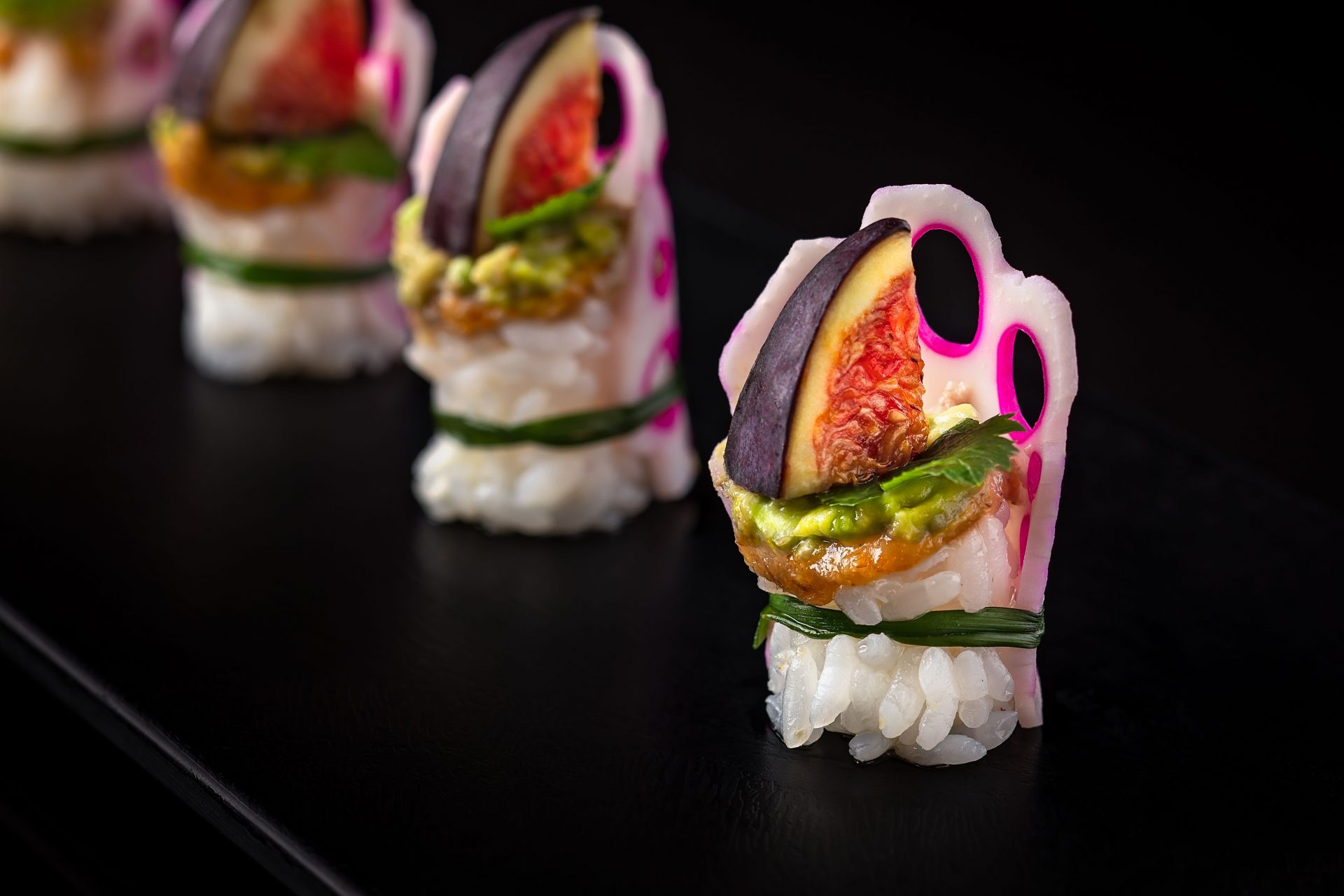 With gleaming panoramic views of Hong Kong, outstanding modern decor, and some of the best Italian- and Japanese-inspired cuisine, Aqua is a haven for those who are looking for a sophisticated dining spot. Apart from being a sophisticated dining spot, Aqua also has a penthouse lounge where guests can drink carefully prepared cocktails and mingle.
Until the end of November, Aqua will be serving dishes focused on its new home-grown micro-garden, bringing Italian and Japanese herbs straight to the table. Picked at the peak of the season, the herbs feature in four new dishes. One of the four herbs that Aqua is using is oxalis, which is infused into a gazpacho with chilled beetroot, champagne jelly and summer fruits. Next up is mitsuba from Japan, which is being used in a beautiful sushi dish of lotus wood, avocado and fig that's suitable for vegetarians.
Aqua also is also using Italian sorrel in a simple Italian dish including three Italian scallops with crème fraîche and sorrel pesto. Last but not least (and the highlight of the menu) is the grilled wagyu sirloin and sea urchin hoba miso yaki with house-grown pakuchi (coriander), which pairs harmoniously with the beef. Whichever dish(es) you choose on this outstanding menu, you're sure to have an outstanding experience.
Aqua, One Peking, 29/F & 30/F, Peking Road, Tsim Sha Tsui, +852 3427 2288, aqua.com.hk
Bibo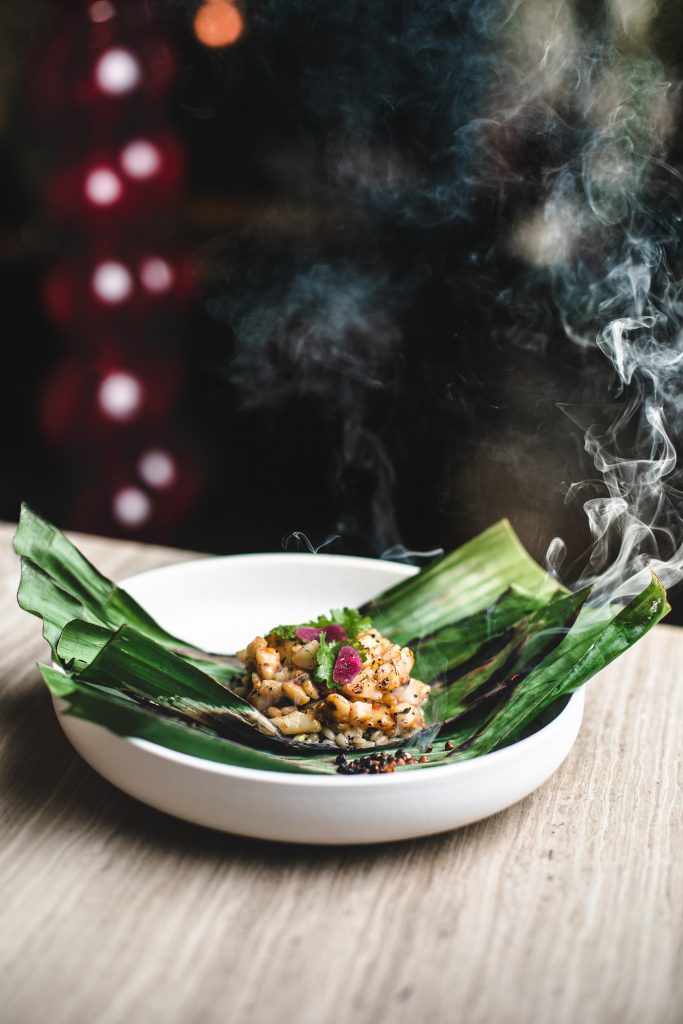 This autumn, restaurant group Le Comptoir's Bibo released a brand-new menu inspired by chef Nicholas Chew's native Singaporean cuisine, crossed with traditional French flavours and techniques. This menu is claimed to be Hong Kong's first taste of Singaporean-French cuisine.
Given that Singapore is such a cultural melting pot, it's no wonder it has a reputation for being one of Asia's most dynamic and eclectic food cities. The cuisine spans a fusion of Chinese, Indian, Malaysian and Indonesian Peranakan styles of cooking. The new Chef's Imagination menu features six courses of the chef's Singaporean-French creations. Entrées include freshly shucked oysters served with pickled beetroot, lemon and vinegar yuzu sesame.
The highlight of the main course is the Aveyron lamb, which features pan-seared lamb slices with red cabbage and celery rolled maki-style, and egg sheets with XO sauce. Then the Singaporean flavours come into play, as the second part of the dish is a Josper-grilled lamb saddle served with a traditional Malaysian raw salad. The dessert that stands out on the menu is the sweet mango vacherin set, accompanied by mango cream.
As well as this delicious tasting menu, Bibo also has a new weekend lunch menu designed by chef Nick that also offers customers a chance enjoy great wine or champagne paired with complex flavours derived from his Peranakan heritage. Bibo's decor is stylish and chic, with an essence of casual dining. It could be classed as an art gallery and a fine-dining restaurant, considering the amount of colourful (and Instagrammable) pieces by prominent artists that are scattered around the restaurant.
Bibo, 163 Hollywood Road, Sheung Wan, +852 2956 3188, bibo.hk
8 1/2 Otto e Mezzo Bombana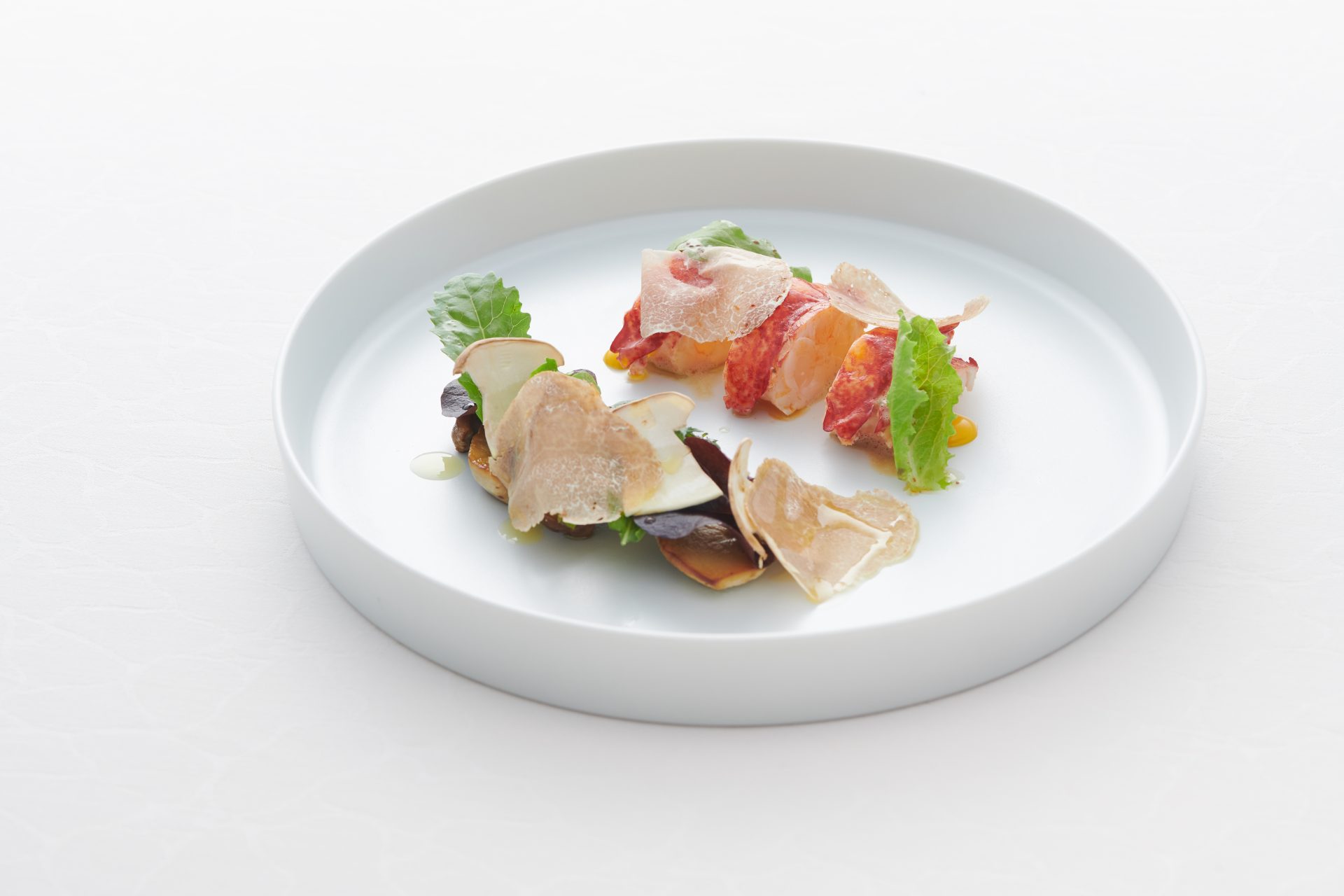 Three-Michelin-starred 8 ½ Otto e Mezzo Bombana is serving a brand-new menu based around a luxurious ingredient in honour of the 20th edition of the Alba White Truffle Auction. Located in the heart of Central in Alexandra House, it's a perfect place to go for a quintessentially Italian fine-dining meal. You can also enjoy yourself at the bar, sipping some of the most intricately made and delicious cocktails in Hong Kong.
Several dishes stand out, and one of the most alluring is the warm lobster salad with roasted mushrooms, truffle dressing and Alba white truffle. Our favourite on the menu has to be the classic risotto, served with mushroom jus and Alba white truffle shaved on top in a rich cream sauce – sometimes it's best to keep it simple. If you desire something more complex for your palate, look no further than the roe deer, served with porcini crust, chestnut gnocchi, natural jus and, of course, Alba white truffle. To top it all off is a white truffle gelato, consisting of vanilla with crisp brown bread garnish and nougat.
If you aren't into your truffles, 8 ½ Otto e Mezzo Bombana offers a wonderful selection of three-Michelin-starred Italian cuisine. Strapped for time? Check out the four-course set lunch menu for an hour of solace away from the office.
8 1/2 Otto e Mezzo Bombana, Shop 202, Alexandra House, 18 Chater Road, Central, +852 2537 8859, ottoemezzobombana.com
Octavium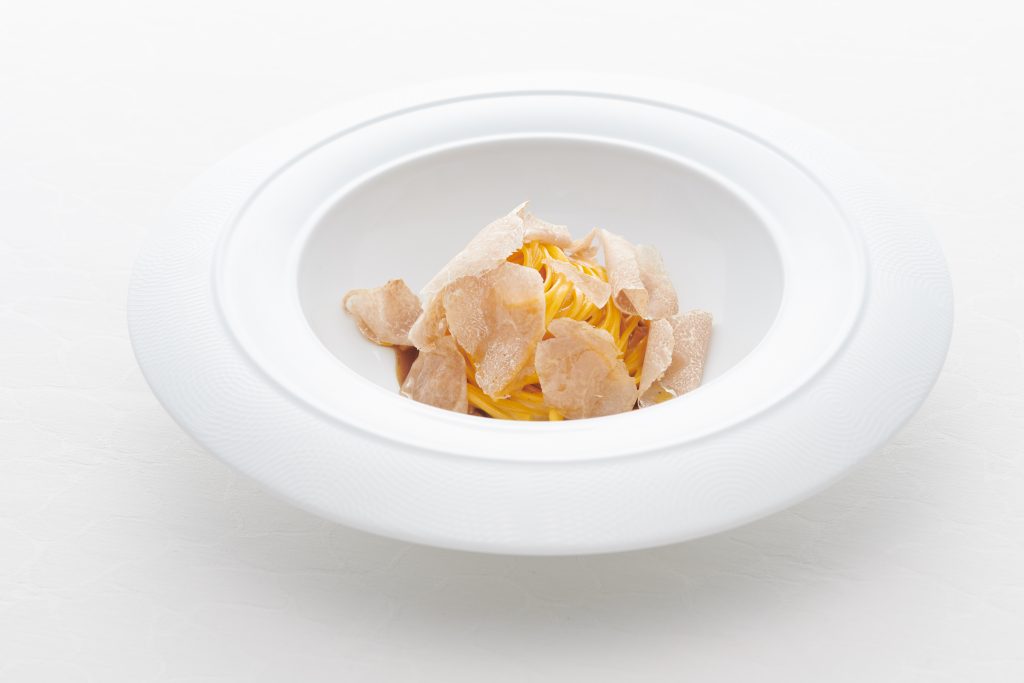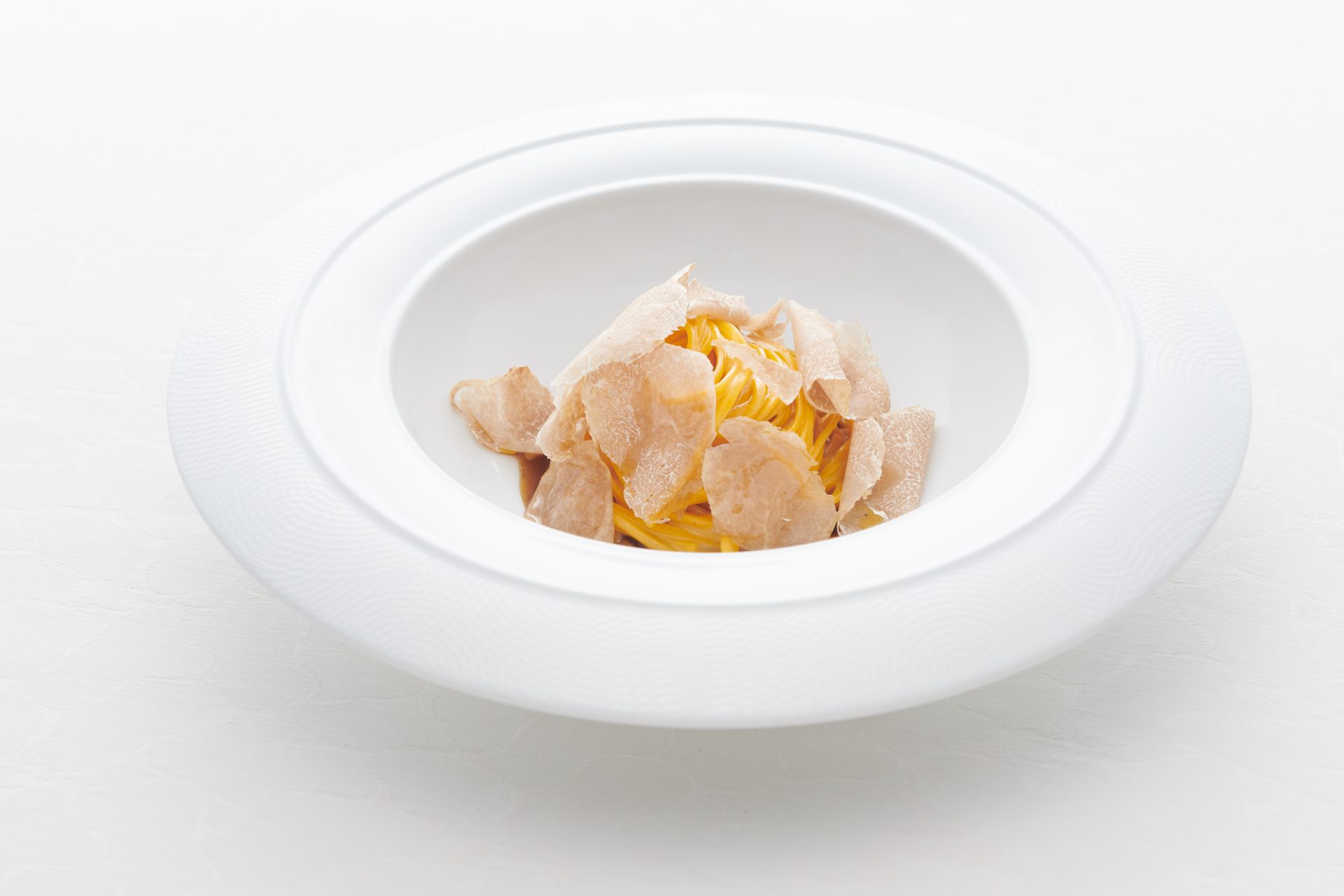 Carrying on with the theme of white truffle season, chef Silvio Armanni of the Michelin-starred Italian restaurant Octavium (one of chef Umberto Bombana's creations) has compiled a menu of white truffle delicacies to display the traditional way to serve the precious fungi. It's a secluded cocoon of tranquillity and minimalistic design, with traditional gleaming white tablecloths and classical cognac-coloured leather armchairs. If you're in a large group and looking for more privacy, check out the private dining room that fits eight to 10 people.
The menu includes an Italian organic fried egg with savoy cabbage and Alba truffle, as well as a tagliolini with Alba white truffle, parmesan cheese and butter emulsion. Octavium also serves non-truffle-centred dishes, as well as its "Octavium Experience" menu that takes you on a journey of traditional Italian cuisine with jaw-dropping presentations and simply incredible flavours.
Octavium, 22 Des Voeux Road, 8/F, One Chinachem Central, Central, +852 2111 9395
Think Wine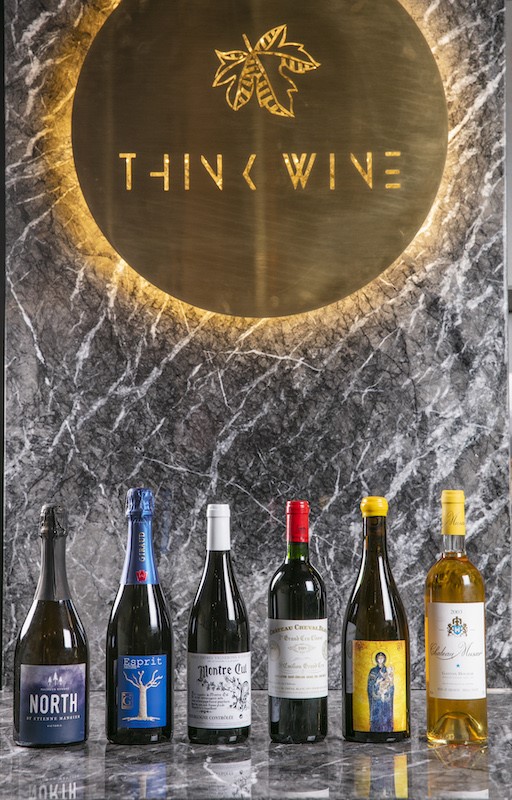 Ever dreamt of a place that has 600 wines in stock, with a rustic yet modern feel and a terrace? Well, Think Wine is just that – Soho's brand-new spot for wine aficionados. The 600 bottles in stock have been hand-picked by professional French sommeliers and are directly imported from France. The founders, Romain Loriot and Jean-Benoît Isselé, are seasoned enthusiasts with years of experience in the wine trading business, working with some of the world's finest restaurants.
The theme of the restaurant is a mix of Christian Lacroix's colourful South of France style mixed with a rich modern vibe. Think Wine has a very laid-back atmosphere, allowing aficionados to enjoy the wonderful selection of wines. A sleek black marble bar runs along the interior of the bar, and carrying through the laid-back vibe to the balcony, there's a modern wooden bench with pillows. Especially with the temperature dropping, there isn't a better time to have a glass of wine to warm you up during Hong Kong's winter, and to learn about good wine and have a great time with friends and family. Take a trip to Soho to visit this little haven nestled amongst Hong Kong's skyscrapers.
Think Wine, 2 Shelley Street, 2/F, LL Tower, Central, +852 2886 3121, thinkwinehk.com