#legendeats: Best new restaurants and menus to try in July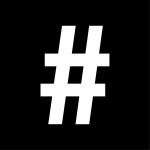 By: #legend
July 9, 2018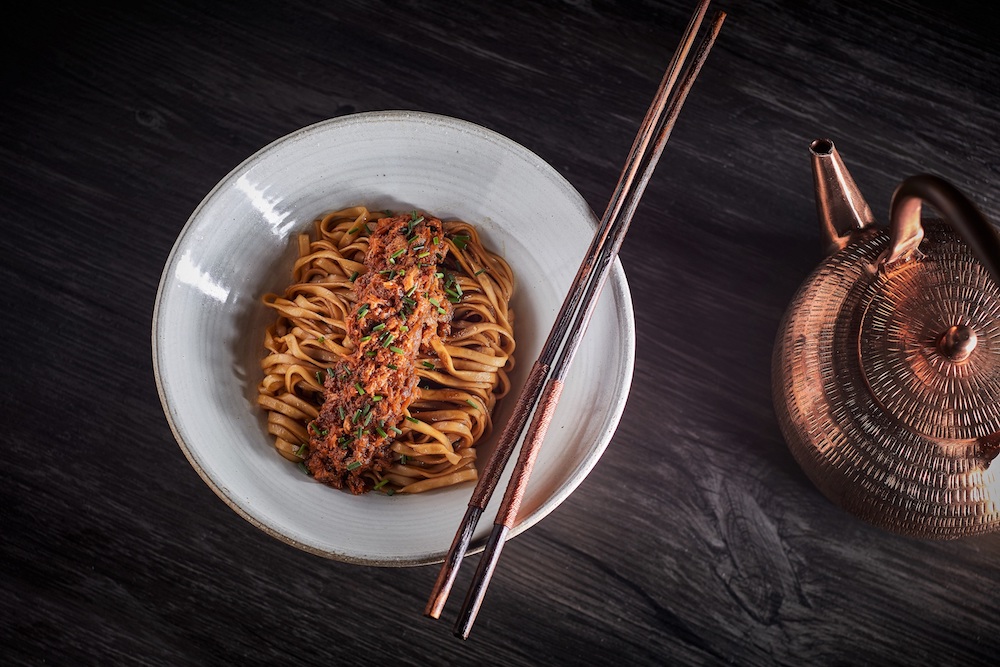 This summer has been all about new openings, innovative dining experiences and indulgent dinners – 'cause if you aren't sunning it up in Europe this summer you can still enjoy those #holidayvibes. There's plenty to explore – Star Street has been given new life (after the unfortunate closing of Pizza Express and Beef & Liberty) with Pirata Group's new Chinese restaurant Madame Ching and there are plenty of new cafes, restaurants and shops to check out at Tai Kwun, including JIA Group's Old Bailey. The new steak specials at Porterhouse and Michelin-experienced chef Alvaro Ramos's new menu at Ovolo Southside's Komune restaurant are also great for date night this month. 
Here are the places you should be making a reservation for this month:
Old Bailey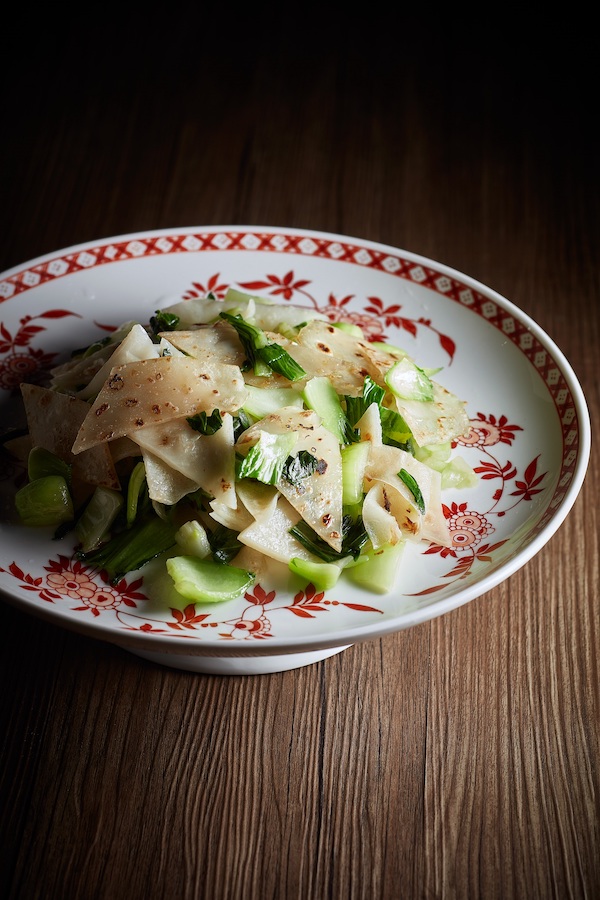 With the opening of Tai Kwun on Hollywood Road comes an exciting new opening from JIA Group. Specialising in Jiangnan cuisine with over 80% of their vegetables sourced from small farms in the New Territories, pork from Kurobata and noodles from a local factory in Wong Chuk Hang, the restaurant's high standards, quality and attention-to-detail truly speaks for itself. Their pickles and fermented condiments are all handmade, for example, with over seven varieties of vinegar.
Old Bailey's Mala Iberico Pork Xiao Long Bao (HK$98) is one of the best spicy iterations of these much-loved little soup dumplings that we've had in Hong Kong. We still can't get over how delicate and smooth their hand-pounded fish balls were in the Supreme Hangzhou Duck Soup with Jinhua Ham (HK$398 for a half portion or HK$768 for the whole portion). The Red Braised Lion's Head Hand-Minced Organic Pork Meatball (HK$188) started to fall apart at the touch of a chopstick and was delicately flavoured with ginger and Shaoxing wine. The crowd-pleaser here is definitely the Ten Treasure Duck (HK$980), of which Old Bailey has elevated with the addition of abalone and sea cucumber to the usual eight treasures (Jinhua ham, convoy, shiitake mushroom, bamboo shoot, dried shrimps, lotus seed, glutinous rice and duck meat).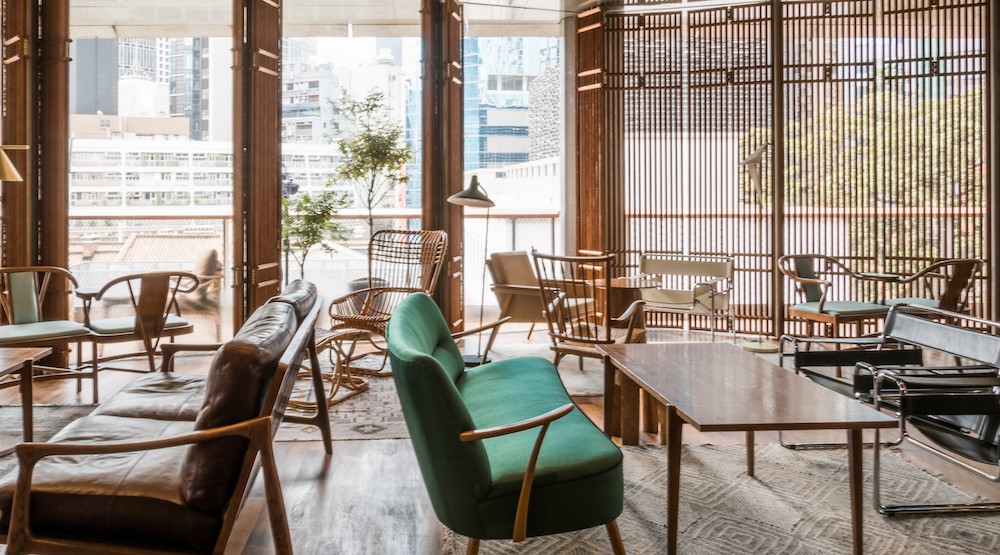 It was the most simple dish we tasted, however, that we were most impressed with. Inspired by a dish that executive chef Wong Kwan Man enjoyed as a child and made from memory, the Village-Style House Made Handkerchief Pasta with Organic Seasonal Greens (HK$148) is light, chewy and perfectly seasoned.
The nostalgic space also boasts a lounge area where they will serve tea, drinks and specially-made cakes from Teakha as well as a dedicated vegan menu.
Old Bailey, 2/F, JC Contemporary, Tai Kwun, 10 Hollywood Road, Central
Madame Ching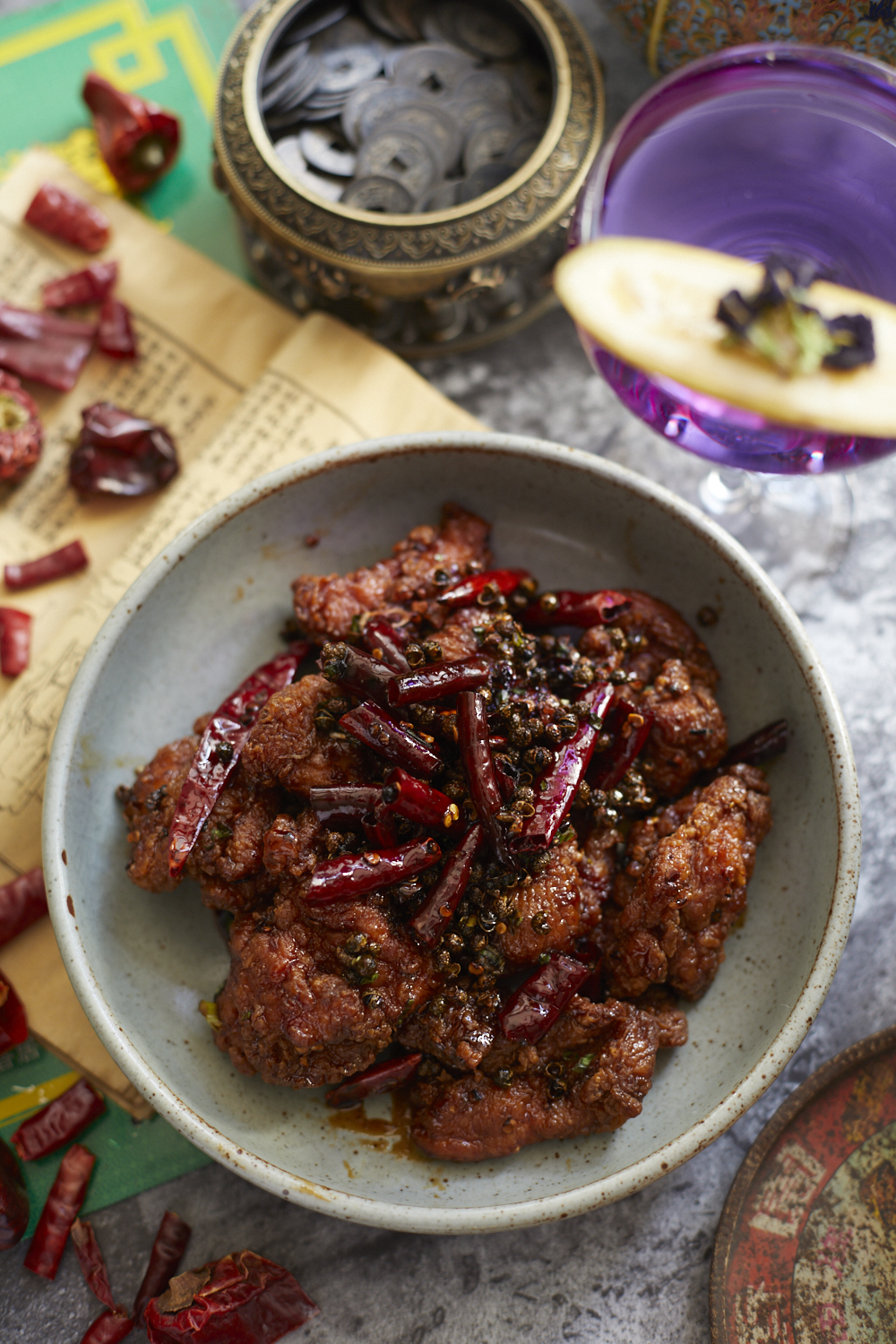 With several restaurants to their name (think: Pirata, Pici and MEATS to name a few), Pirata Group have extended their food family with modern Chinese restaurant and roast house, Madame Ching. Inspired by the pirate, Madame Ching, the restaurant's menu is an ode to her conquests, aspiring to bring out traditional and local flavours in new innovative ways. With traditional roasts like Pork Belly (Siu Yuk) (HK$130), Char Siu (HK$170) and Roast Duck (HK$130), the menu also features delicious snacks such as the Mapo Tofu (HK$120) and thinly sliced Hamachi Crudo (HK$120). Although meat plays a large role in the cuisine, the deboned Whole Stuffed Butter Fish (HK$210) is one of the stars in the menu. Wrapped and steamed in a flavourful lotus leaf stuffed with five treasure rice mixed with Chinese sausage, dried fish and scallops, the fish is a great sharing platter, perfect for larger tables.  Have we mentioned the delicious Sleepy Dragon and Thick Soul cocktails? Both lightly refreshing and beautifully designed, they are the perfect way to take the edge off things.  So, if you're looking for a funky new spot for some Chinese with a twist, Madame Ching is the place to get your fix.
Madame Ching, 5 Star Street, Wan Chai, Hong Kong, +852 2577 7227
Porterhouse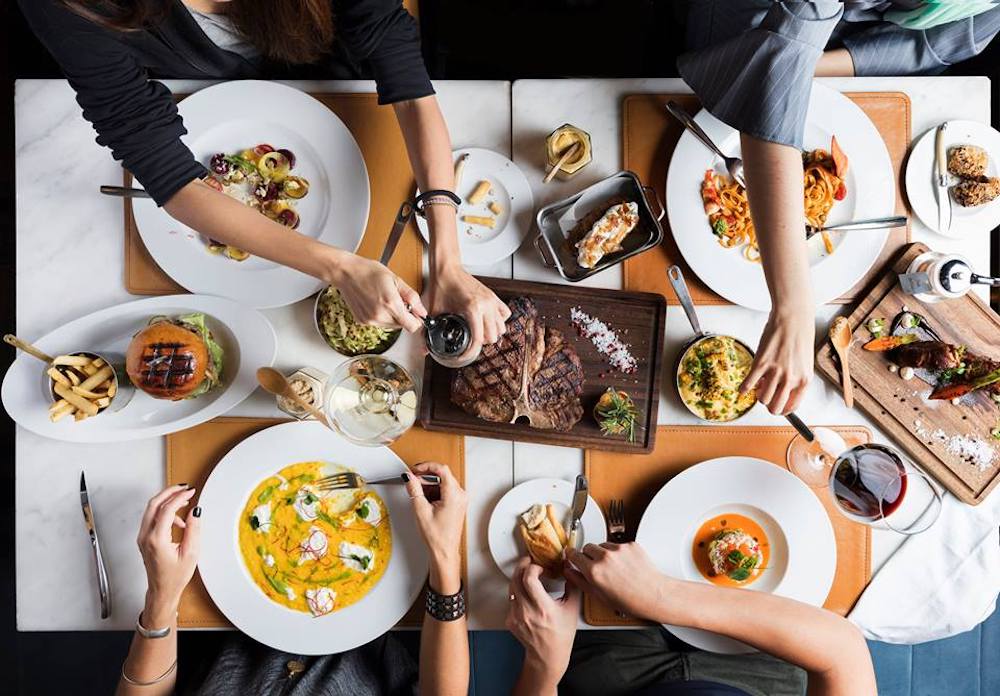 Porterhouse, which reopened last October (formerly Porterhouse by Laris), is introducing several new steaks and other exciting new menu items from Italian Chef Angelo Cecchio, who has cooked for famed restaurants around the world before establishing himself here in Asia.
As its namesake implies, the focus of the restaurant are their Porterhouse steaks. Three new steaks have been introduced: the Italian Manza Fassona Porterhosue Steak, the Australian Mayura Porterhouse Steak and the Scottish 2 Sisters Red Meat Black Angus Choice. Each steak varies in fattiness and bite and are each uniquely aged and prepared. From the Scottish 2 Sisters' meatier texture, to the fattier, and more tender Manza Fassona, these speciality cuts will fill any kind of steak cravings you may be having.
But let's not forget about the other dishes. If you happen to be a fan of seafood, the grilled seafood platter is a treat. The platter features a combination of freshly grilled Canadian lobster, Hokkaido scallops, Alaskan king crab, Spanish octopus leg and king prawns. If you're not ready for a whole platter, the Roasted Spanish Octopus is a perfect, with octopus that is deliciously roasted with potatoes, capers, celery and an olive tapenade.
Porterhouse, 7/F, California Tower, 30-36 D'Aguilar Street, Central, Hong Kong, +852 2522 6366
Komune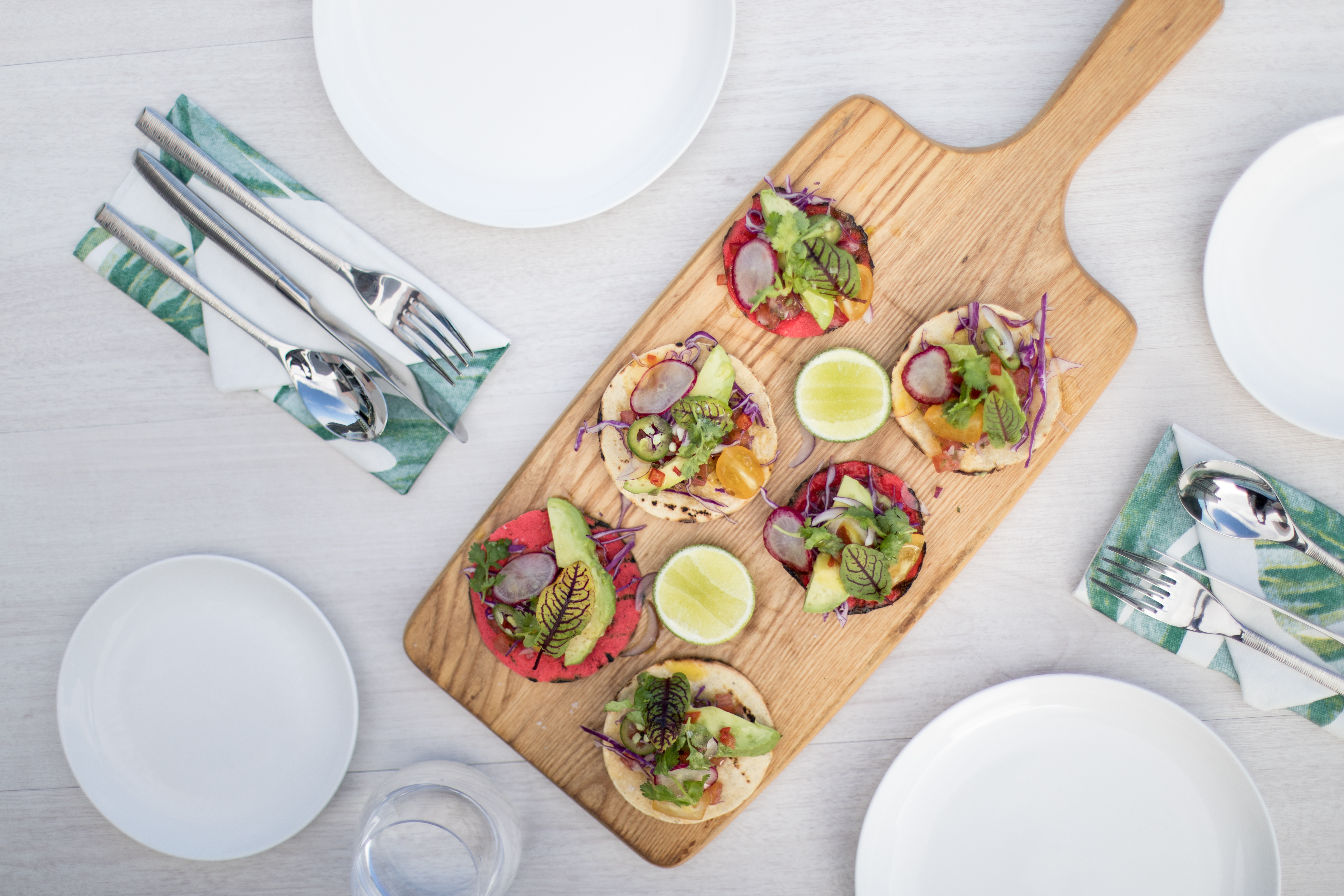 A menu masterminded by Michelin-experienced chef Alvaro Ramos was recently debuted at the Komune restaurant at Ovolo Southside. The menu featured many hits informed by Ramos' experiences in kitchens around the world—combinations of South American and Hong Kong-inspired flavors make for dishes chalk-full of refreshing culinary innovation. Cultures collide where grilled octopus meets potato foam (garnished fashionably with smoked paprika), and the delightfully tender and flavorful Sichuan-style slow-cooked short rib is sure to be an instant favorite. You won't be able to stop eating the fresh, crispy churros paired with a pleasantly warm salted caramel dipping sauce.
Komune, 4/F, Ovolo Southside, 64 Wong Chuk Hang Road, Aberdeen, Hong Kong, +852 3460 8157
Colorama at Aqua and Armani/Aqua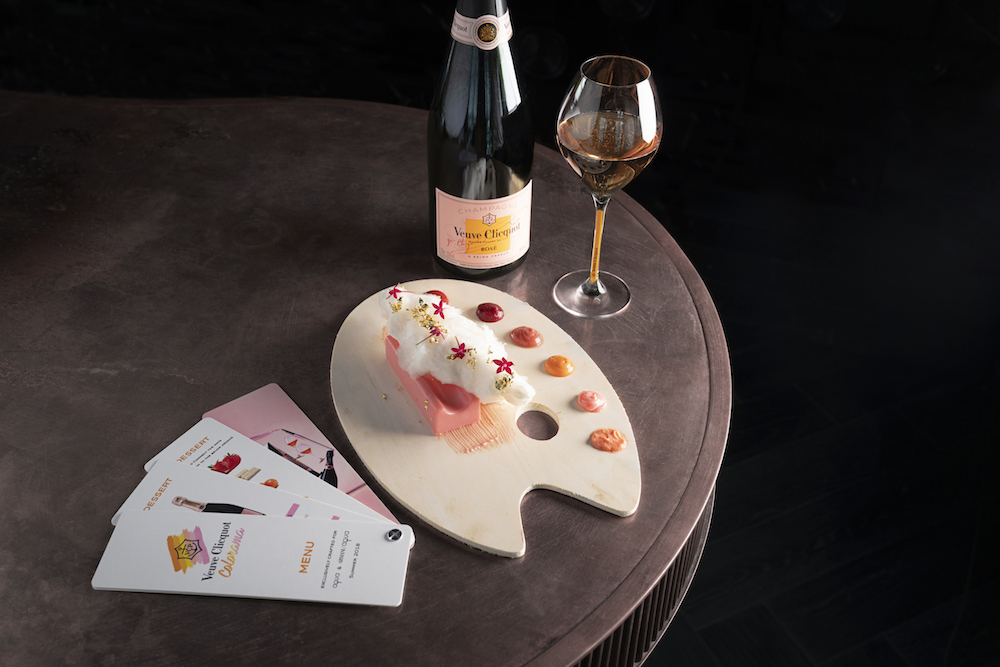 Veuve Clicquot has collaborated with Chef Alberto Hernández at Aqua and Armani/Aqua to create a unique experience of the palate and encourage gourmands to toast to the summer and discover why "Life tastes better in colour!" Only available during July and August, guests have the opportunity to express their artistic side by being able to personalise each dish.
As Chef Alberto Hernández says, "Colour stimulates the senses and enliven the palate. These dishes are designed to captivate the eye and excited the taste buds, with a unique feature of inspiring gourmets to add their own artists touch." Don't miss this opportunity, as Michelin star Chef Alberto Hernández as invented three exquisite dishes for you to try including Japanese oyster and scallop ceviche inspired by Veuve Clicquot Yellow Label, norwegian salmon, red Mazarra's king prawn and Osetra caviar inspired by the Veuve Clicquot Extra Brut Extra Old and Amarena cloud cheesecake with an assortment of pink rainbow sauces inspired by Veuve Clicquot Rosé.
Aqua, 29-30/F, 1 Peking Road, Tsim Sha Tsui, Hong Kong, +852 3427 2288, aqua.com.hk 
Armani/Aqua, 2/F, Landmark Chater, 8 Connaught Road, Central, Hong Kong, +852 3583 2828, armani-aqua.com
The Flying Elk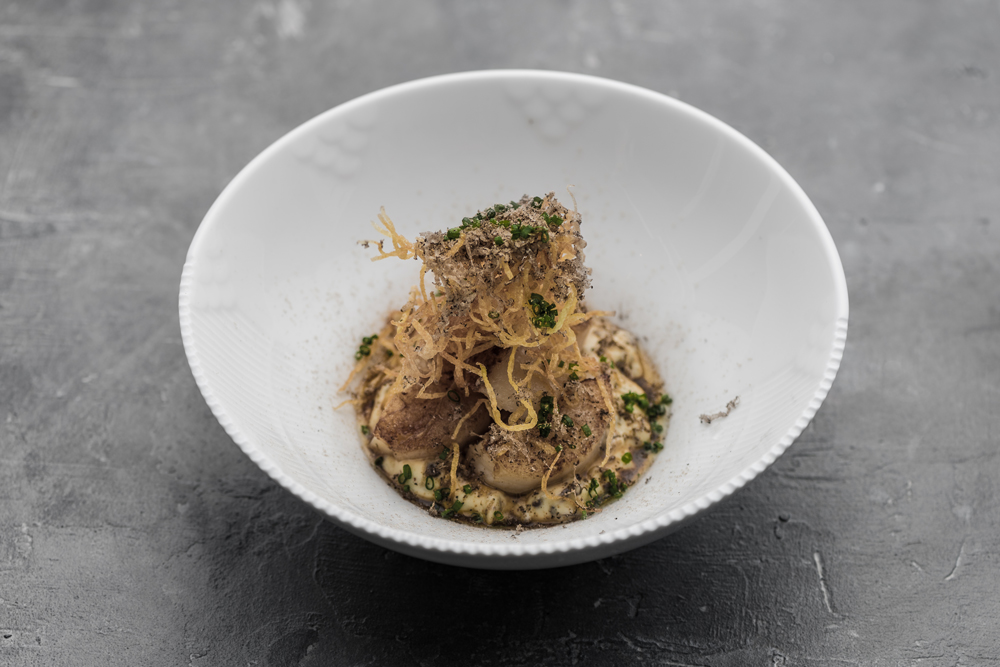 Chef Björn Frantzén opened his newest restaurant, The Flying Elk in Hong Kong last month. The menu focuses on Nordic-inspired cuisine in a casual dining setting. The signature Roasted Scallops is a must-try dish. Perfectly cooked, the scallops are laid on top of creamy scrambled eggs, truffle, beurre noisette, crispy potato and smoked soy. Other than food, they also serve a variety of spirits and drinks from Sweden and cocktails prepared by The Flying Elk's Swedish bartenders.
2/F, Wyndham Mansion, 32 Wyndham Street, Central , +852 2565 6788, theflyingelk.com