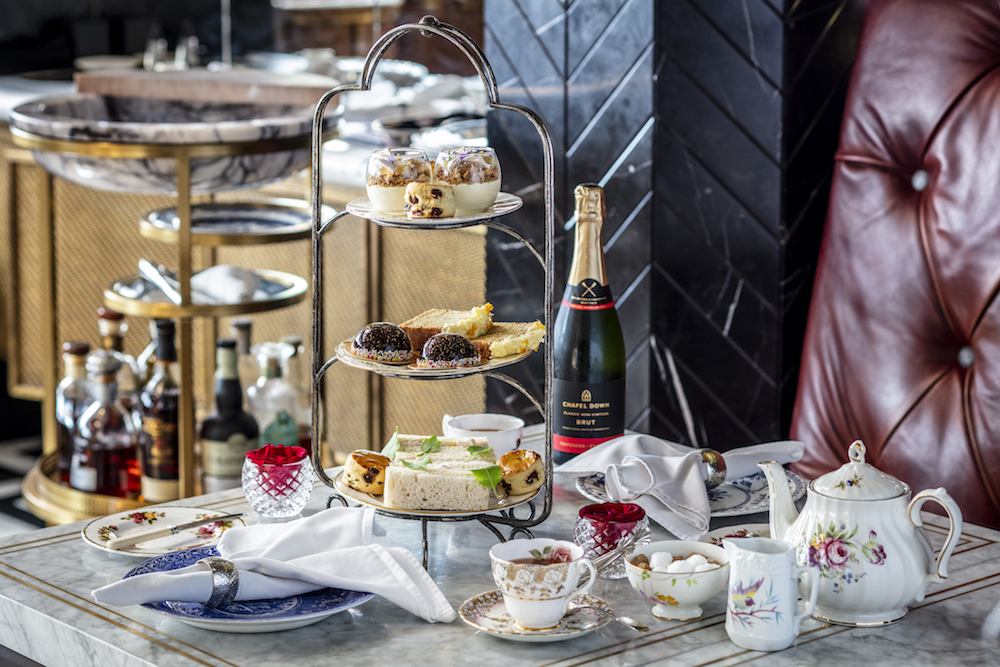 The sun might be back out and we still have a few months to go until the weather gets cooler, but we're well and truly getting into comfort food season. This month, award-winning Geneva-based Italian restaurant Kytaly and Franco Pepe's pizzas come to Hong Kong by way of Wyndham Street, Gough on Gough introduced its new indulgent quintennial British afternoon tea and Wolfgang Steakhouse
Kytaly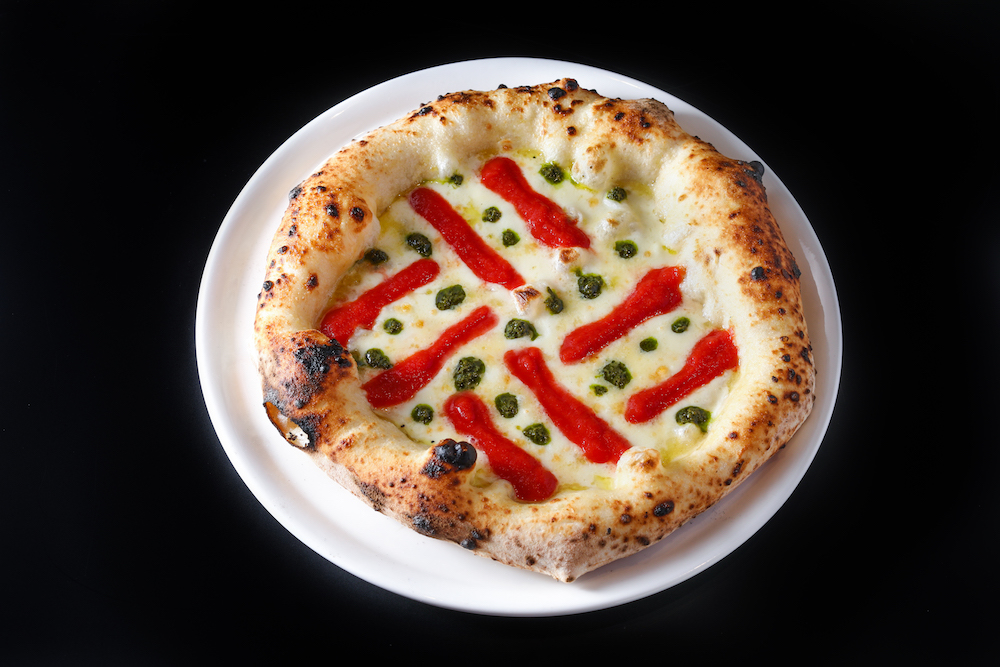 This is quite possibly the best pizza we've ever had in Asia – let alone Hong Kong) 99% of the ingredients used are sourced from Italy and the dough is created in limited amounts every day following legendary pizzamaker Franco Pepe's secret recipe. Unlike most pizza which leaves you feeling quite heavy, the dough is made with 70% water resulting in an airy and light base for the most flavoursome toppings. Awarded the Best Pizza in the World, the Margherita Sbagliata (read: Mistaken Margherita) is Kytaly's signature pizza (HK$200) topped with buffalo mozzarella from Caserta, Riccio tomato sauce, a basil reduction and extra virgin olive oil.
If you're into olives and have more of a savoury than sweet tooth, you'll love the Sole Nel Piatto (HK$300) with mozzarella, small Piennolo tomato, black olives, Cetara anchovies, oregano, basil and extra virgin olive oil. Otherwise, cheese lovers should not miss out on the Scarpetta (HK$300), which combines cream of Grana Padano DOP 12 months aged cheese, mozzarella, a three-tomato compote, shavings of Grana Padano 24 months aged cheese, free dried pesto and extra virgin olive oil. Make time to unwind over a spritz on their quaint terrace. The refined yet laidback restaurant also houses Hong Kong's first Campari Bar and carries a large selection of spritz and classic cocktails.
Kytaly, 5/F, 77 Wyndham Street, Central, Hong Kong, +852 2808 1961
kytaly.hk
Gough on Gough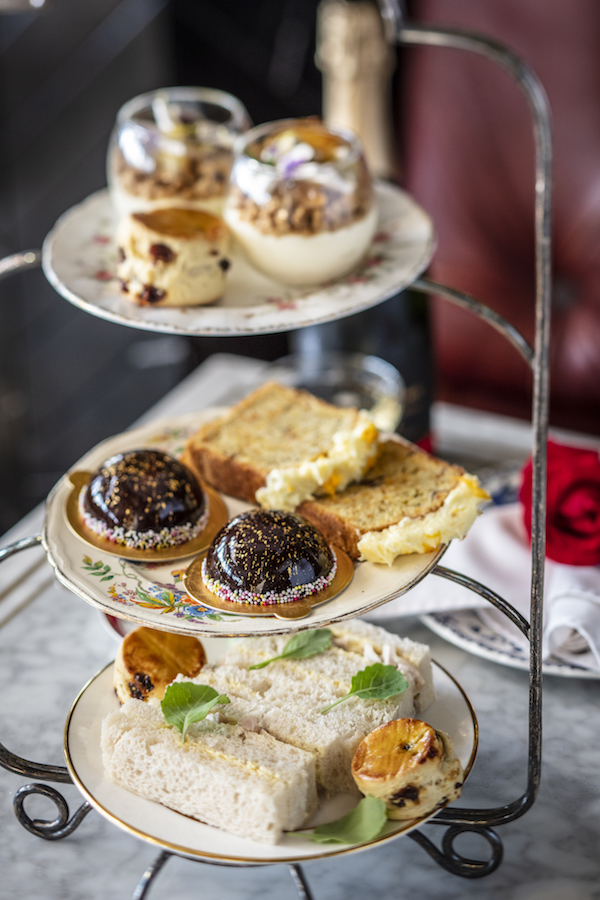 Hong Kong lives for afternoon tea – more so than the British. What can we say? We love our food, we love our sweets and Hong Kongers will take any excuse to add another meal in a day. Unfortunately that means we're more than spoiled for choices when it comes to where to go for tea – and usually the more gimmicks the better. If you've been craving for more of a traditional style of afternoon tea, where the tea is bottomless but not the food (as it should be really) you'll love Gough on Gough's new offering.
Furnished out and managed by acclaimed British furniture and interiors designer Timothy Oulton, Gough on Gough's afternoon tea (HK$248 for one and HK$488 for two) is served on beautiful vintage China hand-picked from the UK every Saturday. The sandwiches, poached chicken and tarragon mayonnaise, beef and wholegrain mustard and smoked Scottish salmon with crème fraiche and cucumber, are hearty and morerish and they don't overdo the sweets. There's a selection of lemon and mascarpone mousse, chocolate and orange dome cake and carrot cake with butter cream, leaving you satisfied but not feeling sickly. The homemade raisin scones come bite size with clotted cream and homemade jam.
Opt in for a glass of Louis Roederer Brut Premier NV (at HK$138) or Louis Roederer Brut Rose 2012 (at HK$168).
Gough's on Gough, 15 Gough Street, Central, Hong Kong, +852 2473 9066
goughsongough.com
Wolfgang Steakhouse
When we asked Peter Zwiener what his favourite cuisine was, he responded "steak". Yes, for him, steak itself is a cuisine in itself, and that passion shows at Wolfgang's Steakhouse. With nearly 20 restaurants around the world, the brand has become synonymous for quality American steak.
What that means is generous portions of marbled, juicy cuts with a great crust and tasty sides. We started off with seafood: a rich lobster bisque followed by Wolfgang's signature Lobster Cocktail, featuring sweet American lobsters de-shelled and cut into perfect bite-sized pieces. The main event was the aged 1200g Tomahawk, which was marbled nicely, and provided tender, but still meaty bites with a charred crust. Some parts of the steak were a bit too sinewy, but overall, it's a great steak to dig into. Their New York Cheesecake is popular as well, and unlike a lot of others in the city, it's airy, and not overly dense. A graham cracker crust would've been nice, but to each their own.
All in all, Wolfgang's is an enjoyable experience and brings its unique New York charm to Hong Kong without the hustle and bustle of other steakhouses in the city.
Wolfgang's Steakhouse Hong Kong, 1/F, Printing House, 6 Duddell Street, Central, Hong Kong, +852 3990 1646
wolfgangssteakhouse.hk