#legend@home: A bag to match every mum style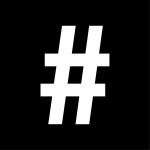 By: #legend
May 6, 2020
With Mother's Day just a few days away, we've compiled a carefully curated last-minute gift guide of bags for different mums with different personalities. Best of all, these items could be at your doorstep within a few days – just in time!
Available in two different colours, Staud's sculptural Moon bag is named for its crescent shape. Made with smooth cow leather with contrasting stitches, it exudes a minimal, stylish feel. The bag also includes a small zipper compartment and a magnetic-fastening tab at the top so she can slip her iPad in there easily.
Gucci's Soho Disco bag is perfect for those mums that love a timeless style and need a bag that to go from day to evening. The canvas-lined interior is roomy enough to fit anything everything she needs in just one bag.
Need a bag that looks chic and expensive, but is also practical and versatile? Boyy's Bobby Soft tote is just that bag. Big enough to actually fit a baby in, the tote could carry a MacBook Pro and 100 more items (obviously small ones) so it's perfect for working mums who want to carry their laptop, scarves, and documents around without losing that style factor.
For workout mums looking for a new gym bag (or if, god forbid, they're still using that ratty free one they got from whatever gym they go to), Adidas by Stella McCartney's duffle ticks all the boxes. The interior of the bag is lined with a durable water-resistant shell, which is perfect for throwing in those sweaty and yucky clothes after an intense workout.
Last but not least, there's the extras. If your mum only loves shiny and tiny bags, this is her perfect match. Moulded in the shape of a shell and embellished with twinkling crystals and fringe at the base, Rosantica's Baby Shell isn't just the perfect accessory for dinner parties – it's also a piece of art that can be displayed in the living room.