Lamborghini's brand new Huracán Performante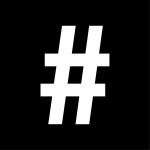 By: Gordon Lam
November 26, 2018
It is not easy to turn down an opportunity of a lifetime. I was actually asked to test drive a Lamborghini Huracán Performante on the road of Hong Kong with one of the biggest and worst typhoons on its way to Hong Kong.
My test drive was set on Saturday afternoon at the newly-built luxury residential home called Le Cap situated on the Peak of Kau To Shan in the New Territories, featuring a panoramic view of the Pat Sin Leng and Tolo Harbour. As a one-man team equipped with just the right equipment for the day's shootin, I immediately started to set up the film cameras and got the camera rolling as I had no idea how much longer the good weather would last. Dressed in a three-piece suit and armed with a million dollar Roger Dubuis Excalibur Skeleton Pirelli watch under the midday sun, within 45 minutes of filming on the spot, I was literally drenched from head to toe in sweat!
No amount of water and air conditioning could cool me down in time to get into the car. Who could have thought the day before the biggest typhoon to hit Hong Kong could possibly turn out to be one of the hottest and the most humid days ever.
With the air-con blasting in my face and the engine roaring underneath my (now drenched) suit, I was ready to take this raging bull for the spin of its life. The Huracán Performante 5.21 V10 engine has 640 horse power and can accelerate from 0-100 km/h in 2.9 seconds with a top speed over 325 km/h. With this particular car don't expect to have a fancy leather seat for comfort. It's a basic hard back bucket seat which will only allow you to move backward and forward for leg room. As soon as you are strapped into seat, you are pretty much set to race!
You can choose from Lamborghini's own drive settings such as Strada, Sport and Corsa. If you are not familiar with the car, the Strada mode will suit your everyday needs driving around the city. It provides easy manoeuvring and handling with an automatic gear shift that makes driving a pleasure. Sport mode gives you that extra kick with the undeniable V10 engine roaring and ready to go, while still giving the driver a choice of automatic gear change or going full-on manual. For me nothing beats the Corsa mode and if you put me in any Lamborghini, it's Corsa mode for me all the way! Corsa is the full-on racing mode for serious fast and furious driving and putting on manual gear change, you will turn into your own demon when you get all that power behind you. One stupid question I did ask my co-driver from Lamborghini Hong Kong: "Does this car have a sound system?" He did look at me in a super strange way: "Why on earth will I need a sound system in a Lamborghini when the music comes simply from the sound of the engine?!" He simply told me that the sound system would be optional, in other words that it will cost you extra!
This permanent four-wheel drive system is designed to maximize traction in all situations, working in conjunction with the ALA system otherwise known as "Aerodynamica Lamborghini Attiva" which is Lamborghini's own proud patented active aerodynamic system for the Huracán Performante. It provides an active variation of aero load for high down force and low drag through the rear wing's flaps in less than 500 milliseconds to ensure the best aerodynamic set up in every driving condition especially in cornering. It's all thanks to Lamborghini's Piattaforma Inerziale (LPI) which governs all the car's electronic systems in real time and perfectly integrated with the ALA system.
Trust me nothing beats the thrill of driving a Lamborghini, by the time I finished my test drive after three hours of non-stop thrills, my three-piece suit was well gone! This raging bull definitely destroyed my suit but I was blessed that the typhoon didn't ruin my day.
For more details:
For more information on Lamborghini HK, please visit:
Lamborghini HK Official Website: http://www.lamborghini-hongkong.com
Lamborghini HK Facebook Page: www.facebook.com/lamborghinihongkong
Lamborghini HK Instagram: www.instagram.com/lamborghinihk