Author Kevin Kwan on 'Crazy Rich Asians' Film and Luxuries Money Can't Buy
March 31, 2016
Kevin Kwan saunters into the gilded-imperial-palace-meets-sexy-underground-lair of the restaurant Mott 32 in Central, head to foot in black and grey, with a peep of brown leather loafer at the toe.
There's an easygoing confidence to the writer, different from what you would expect from the man whose 2013 smash bestseller Crazy Rich Asians and its even more scandalising follow-up, China Rich Girlfriend, rocked the world with their dizzying satire of the outrageous shenanigans of Asia's uber-wealthy. He's not so much of an eagle-eyed, scoop-hungry busybody as a shoot-the-breeze urban cowboy.
This is probably because for the past 30 years, Kwan's home has been first in Houston, Texas and then in New York City, even though his books were inspired by a childhood in Singapore, which he has colourfully described. A telling sign of the vast differences between Kwan and the characters in his books lies in his definition of luxury. "There is a luxury in simplicity. Time and freedom are luxuries.
To be able to slow down and do what you please and not having to be pulled into having to check your email and be on your cell phone at all times of the day; that, to me, is luxury," Kwan says. "It's a hard feat to achieve anywhere in this day and age."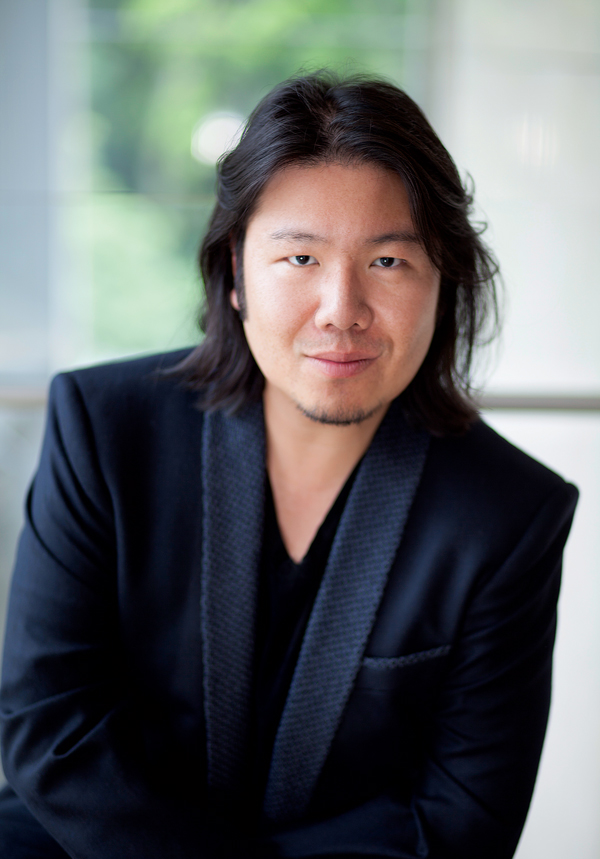 Growing up, Kwan experienced a different type of luxury – one that included a private school education, pet chimpanzees and classmates going to school in the family Rolls-Royce. After moving to the United States, Kwan began sharing with friends anecdotes of his childhood and even penned a poem called Singapore Bible Study, which satirised the socialising of Singapore tai-tais. It had little to do with studying the Bible.
Transforming the stories into a novel was a daydream Kwan had from time to time but felt it was something he might begin after he retired. It wasn't until 2009, when his father was diagnosed with cancer, that Kwan decided to take writing seriously. "I realised that life was so short and that there's no [more] perfect time to do something than now. Why should I wait until I was retired to write this book?"
Crazy Rich Asians debuted to rave reviews and was an instant sensation worldwide. Celebrities, Asian and non-Asian alike, ate up the antics of three filthy-rich, dysfunctional Chinese families as they scheme, scandalise and shop their way around Asia.
A highly anticipated film is in the works. Speculation about the cast is especially exciting because the film would be one of the first major releases from Hollywood with Asians in all the starring roles since The Joy Luck Club in 1993. Kwan is particularly coy about the casting. He has an idea of his ideal cast, but he and his sister fail to see eye to eye. "My sister-in-law kept disagreeing with who I would choose. Then my brother just interjected: 'He wrote the book'."
Even so, Kwan is content to leave the major film decisions up to his Hollywood counterparts. "The fan approval rates for books to movies have not been so successful, but producer Nina Jacobson has a great track record of keeping authors happy and keeping fans happy. I'm in good hands," he says.
Vogue published an excerpt of Crazy Rich Asians and Anna Wintour called it a "mordantly funny satirical novel". Such praise from the queen of fashion didn't faze Kwan. "I was told that Anna Wintour read my book cover to cover in one night and loved it, and I was not surprised. Why wouldn't she love it? She's influenced me," he says. "So much of my books were inspired by reading Vogue for the last 30 years. It's all the same DNA. The stories are inspirations from things she's curated."
Kwan understands where the delicious addiction to his stories comes from. "People of wealth tend to be people of power and they tend to sit at the top of the social pyramid.
"I think it's human nature throughout history that you always want to see what's really going on behind the closed doors of kings, queens and the privileged few. It's been going on really since we've begun telling stories. The Bible is full of stories of powerful people in these kingdoms. Machiavelli's The Prince is the story of power and privilege, Pride and Prejudice, Edith Wharton – I'm just a part of a long, long tradition."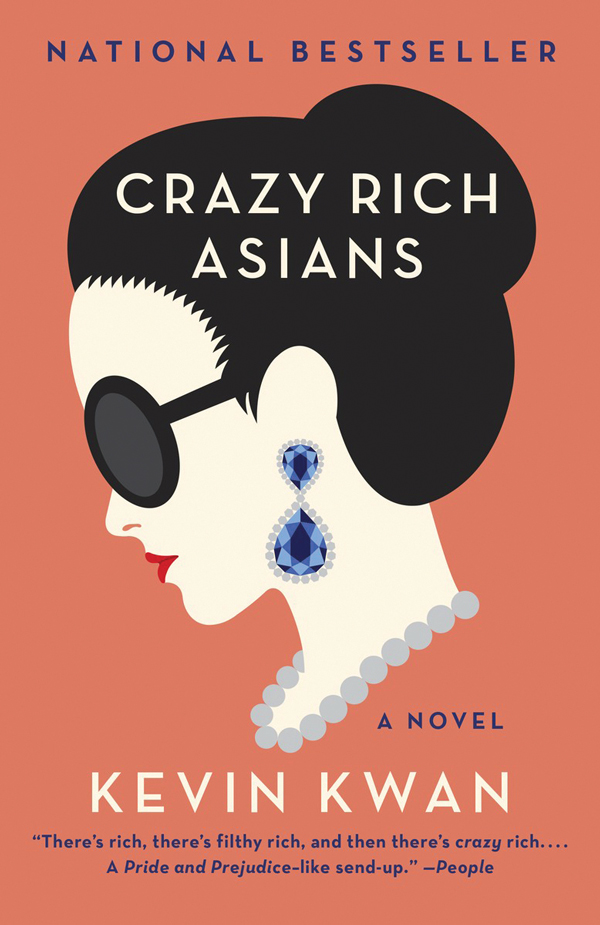 Kwan is a skilled storyteller, with his books sketching characters and scenarios vaguely recognisable from newspaper headlines, yet keeping the portraits blurred so that no real-life character or scenario can be identified with certainty. That hasn't stopped some people from imagining likenesses of themselves in Kwan's fiction. "Recently someone called me up and confronted me, saying: 'So-and-so thinks that you based this character on him. He's convinced of it.' I was, like, 'I don't even know this person.' " But Kwan takes this sort of thing in his stride. "I just have to be nothing but flattered by it," he says. "It just shows I've created a character so universal that a real, actual person can relate to the story and feel like it's his story when it's fiction. I know where my influences are."
The real-life characters that did inspire his books have responded warmly. Much of this Kwan attributes to his having the right intentions. "For a lot of the people who have done things that have backfired, that was done by ego and wanting to take down people.
"These days, with a lot of these social media wars that we've seen, it comes from a place of insecurity and it comes from a place of wanting to be better than someone else.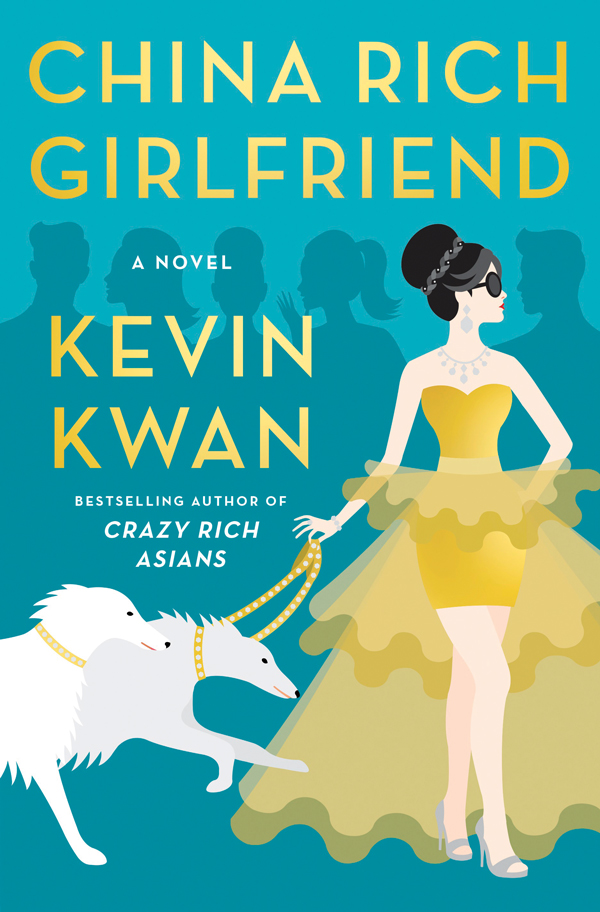 I come from a place where I just want to make people laugh. I'm not trying to spill anyone's deepest, darkest secrets or humiliate anyone out there for real. I'm just having fun with these stories and revealing human nature."
His father's illness may have made Kwan take writing seriously but his grandfather arguably had a greater impact in helping Kwan shape his view of the world. Dr Arthur Kwan was educated in Hong Kong as an ophthalmologist before returning to Singapore as the city's first Western-trained specialist. There he worked tirelessly to offer health care to the less fortunate.
"He's somebody always on my mind and who inspired me more than anybody else.
He was an amazing humanitarian. He was a doctor and all he wanted to do in life was treat people. And to add to it, he was a man of such style, elegance and humility. I just want to live up to his legend."