Keep an eye on these upcoming Korean dramas in 2020
January 13, 2020
For Korean drama enthusiasts, there's good news for you! With the final episodes of so many good dramas in 2019 (like Sky Castle, Hotel del Luna and Her Private Life), there will be more for you to look forward to in 2020. Besides the return of famous writers and directors, the casts are absolutely worth waiting for. Take a look at seven upcoming Korean dramas you have to put on your "To Watch List".
낭만닥터 김사부 2 (Dr Romantic 2)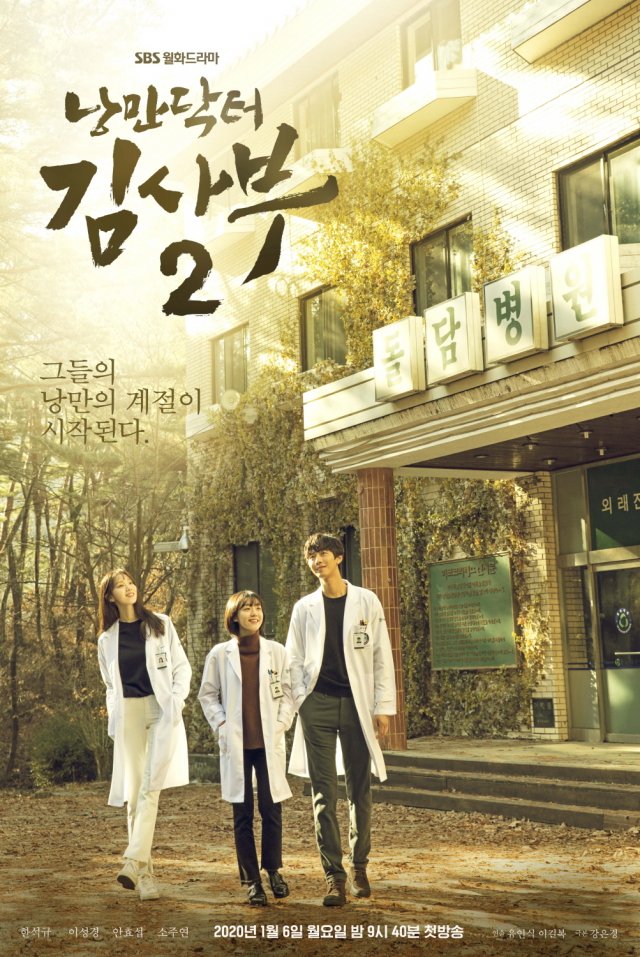 Do you remember one of the most classic and heated Korean dramas in 2016? Dr Romantic caught the hearts of viewers four years ago, and now he returns with season two. Even though original leads Seo Hyun-jin and Yoo Yeon-seok aren't returning, the heart of the drama, "Dr Romantic", is still played by Han Suk-kyu. Lee Sung-kyung and Ahn Hyo-seop play two new characters that will have the audience ready to watch the sparks fly with the doctor. Dr Romantic 2 premiered in SBS on January 6.
이태원 클라쓰 (Itaewon Class)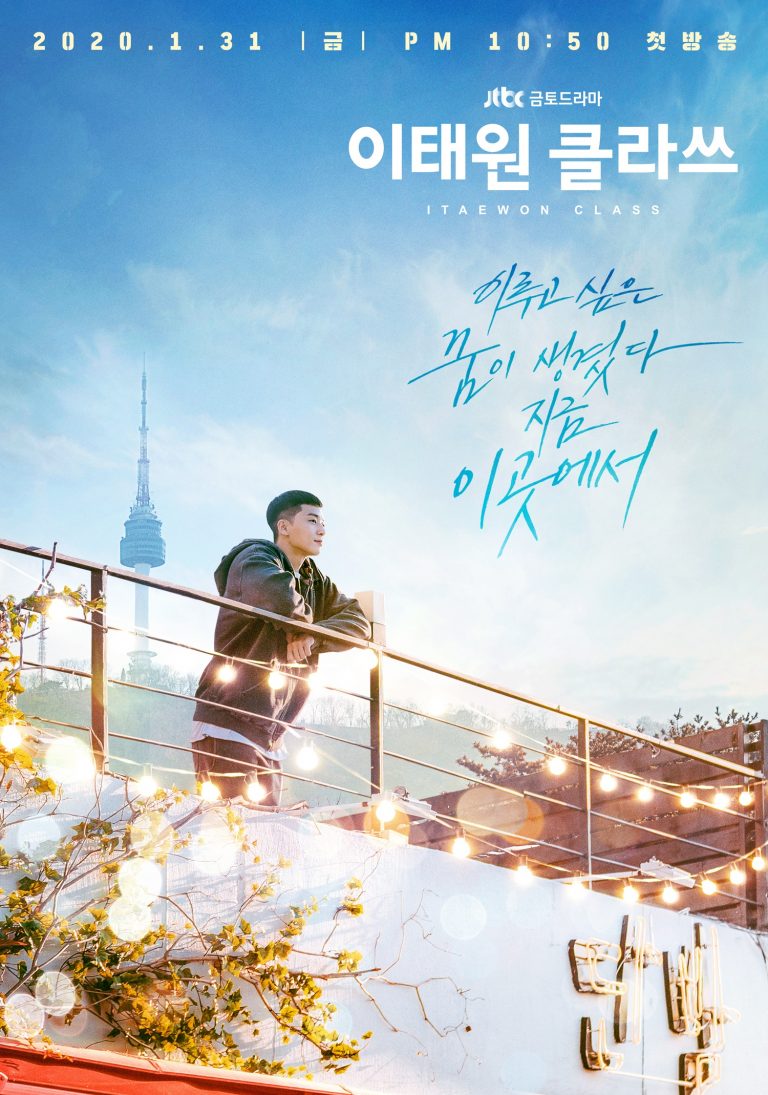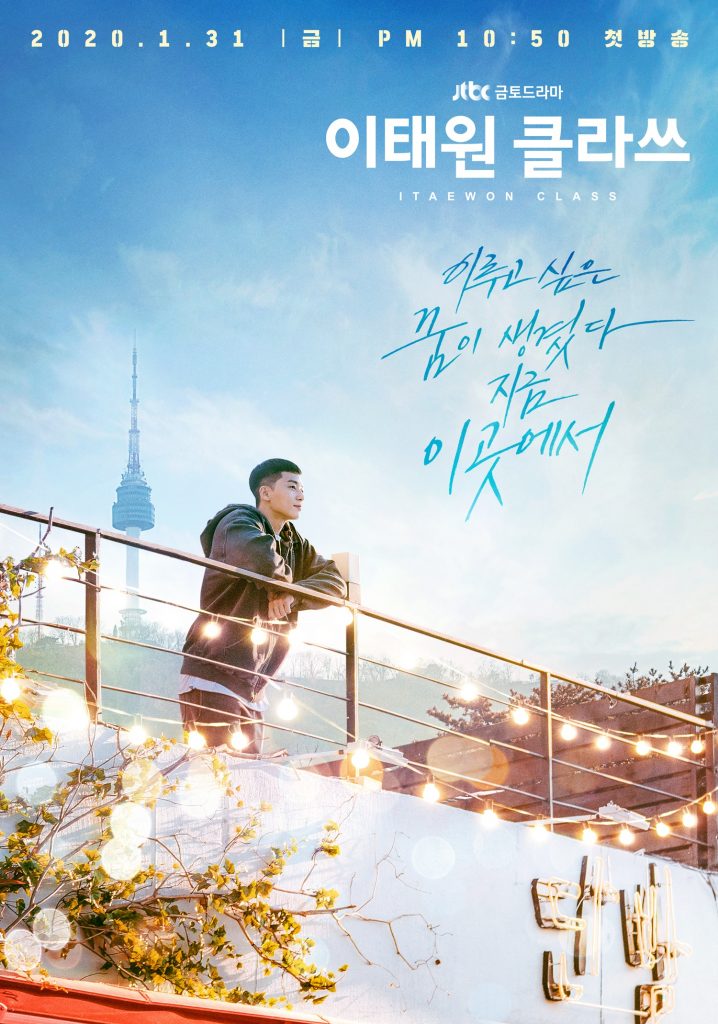 Actor Park Seo-joon in Korean has a stellar reputation as "만찢남" (which refers to a hero walking out from the comic books). Viewers will be excited to see him again on TV with his new drama based on the incredibly popular Korean webtoon of the same name. It's the story of a young man who lives at the bottom of the social ladder, and how he overcomes thousands of difficulties and opens a restaurant in Itaewon after his father dies. It's not only the fame of the webtoon and Park Seo-joon, but also the female lead, the award-winning film actress Kim Da-mi, that has attracted so much attention from the public. It's her first time starring in a TV series and she takes on the role of a social media influencer who becomes the manager of the restaurant.
날씨가 좋으면 찾아가겠어요 (I'll Find You on a Beautiful Day)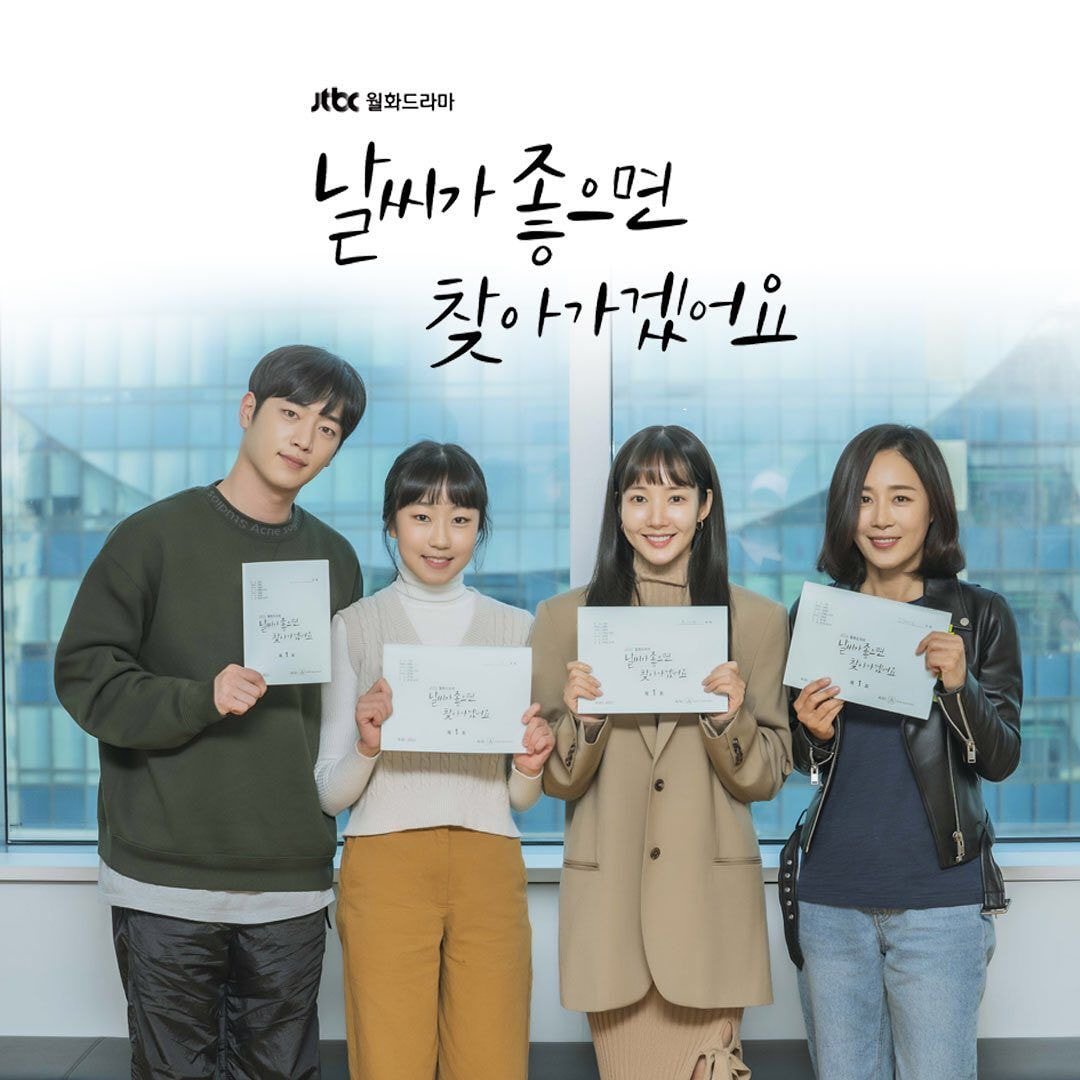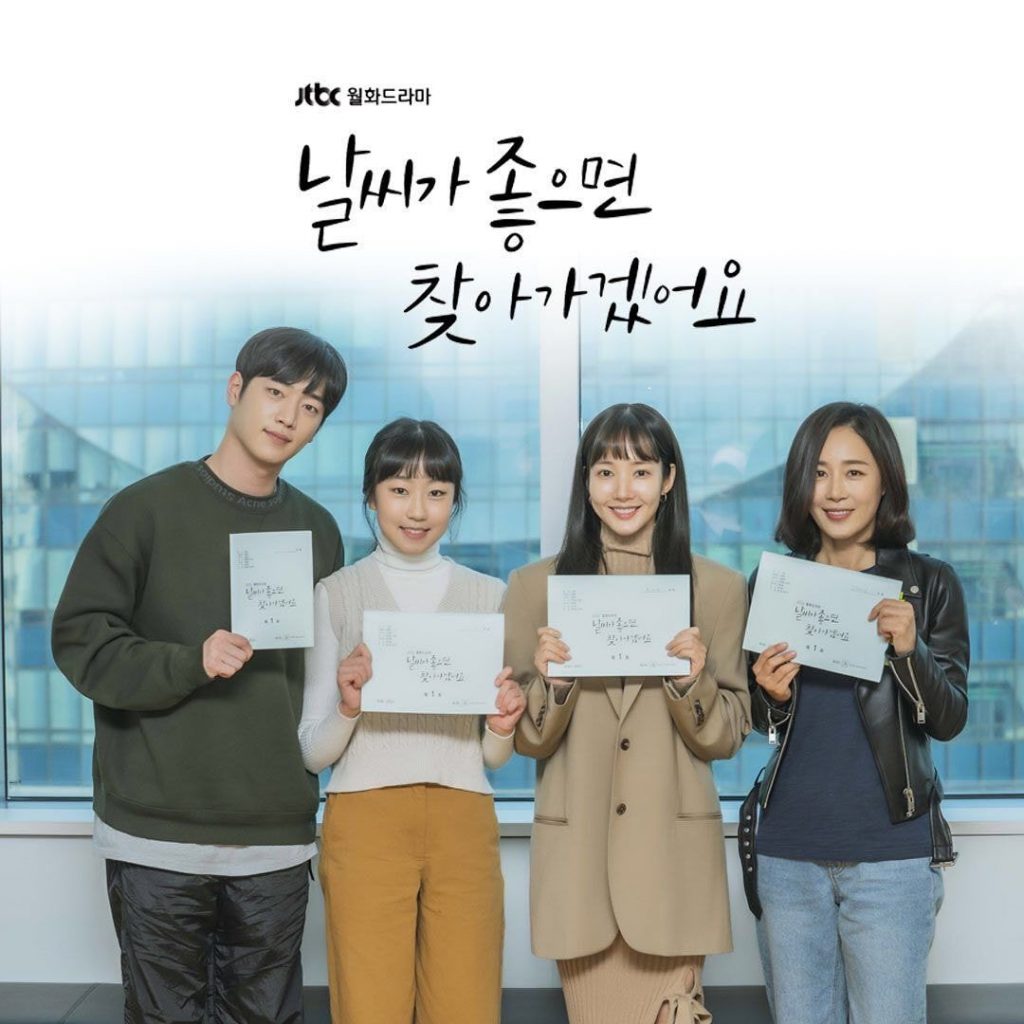 I'll Find You on a Beautiful Day is a story about forgiveness, healing and love, taking place around a small bookstore in the countryside. After becoming tired of the city life filled with "booty and bling", Hae-won leaves Seoul for Bookhyun Village in Gangwon Province, where she lived when she was little. There, she meets Eun-seob, a bookstore owner who lives a simple life. The romantic and warm love story then begins. In addition to Park Min-young and Seo Kang-joon, who have a vast number of fans all over the world due to their previous series, the rising actor Lee Jae-wook shows his charisma in the drama.
더 킹 : 영원의 군주 (The King: Eternal Monarch)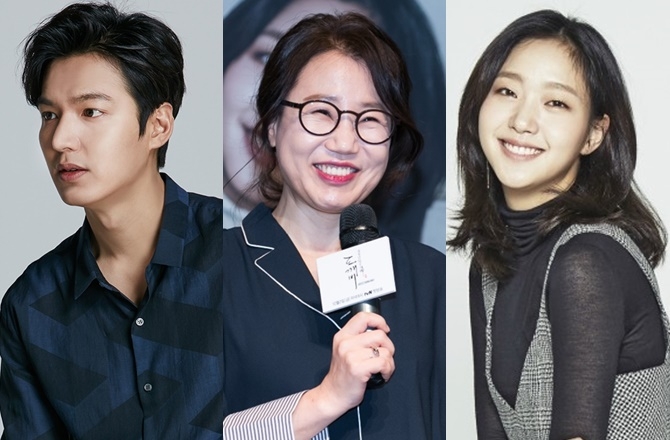 Who is the most celebrated screenwriter in Korea these days? Of course it's Kim Eun-sook! In order to create another legendary drama for her impressive CV, Kim gathers the male and female leads from her most popular dramas, The Heirs and Guardian: The Lonely and Great God. In this fantasy romance drama, Lee Min-ho takes on the role of an emperor in ancient Korea who teams up with a modern-day policewoman, who will be played by Kim Go-eun, to fight against the devil together and compose a love story across time.
사이코지만 괜찮아 (It's Okay to be a Psycho)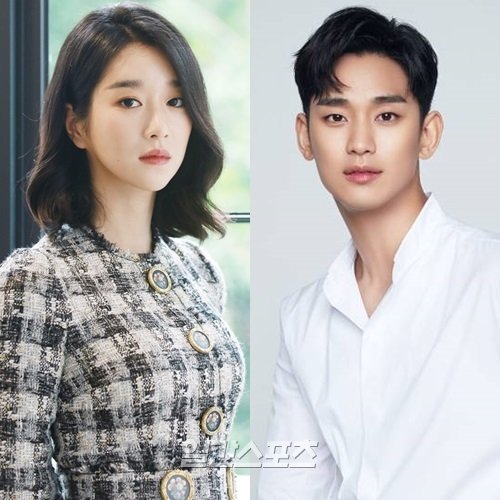 Except for a small role in Hotel del Luna, It's Okay to be a Psycho marks the first drama in which Kim Soo-hyun has been the male lead in five years. As his comeback, this drama has been eagerly anticipated by so many people. It depicts an appealing story between an antisocial fairytale writer (Seo Yea-ji) and a staff member of a psychiatric hospital (Kim Soo-hyun). The man who refuses to love and the woman who doesn't understand love discover their lost souls and themselves through a love that trancends destiny.
슬기로운 의사생활 (Wise Doctor Life)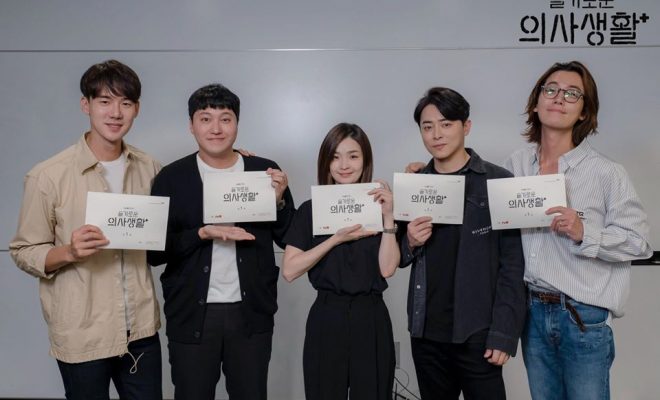 Production director Shin Won-ho and screenwriter Lee Woo-jung, after successfully cementing the reputation of the Reply series and Wise Prison Life as brilliant works, return with a new medical drama – Wise Doctor Life. The story focuses on ordinary hospital employees and patients as they go about their daily lives. Well-known TV stars Jo Jung-suk, Jung Kyung-ho and Yoo Yeon-seok will take on roles of doctors working together in a hospital. The innovative theme and powerful cast have made it a hot topic before it's even aired.
Here
As the Korean drama with the strongest cast in 2020, Here brings together Lee Byung-hun, Han Ji-min, Shin Min-ah and Nam Joo-hyuk. The screenwriter is Noh Hee-kyung, whose impressive sensitivity to such nuances is what animates That Winter, the Wind Blows and It's Okay, That's Love, her hottest works. This Korean drama is so shrouded in mystery that it's only been officially announced that the story happens in an international NGO. Keep an eye on this one and look forward to the surprises it'll bring…