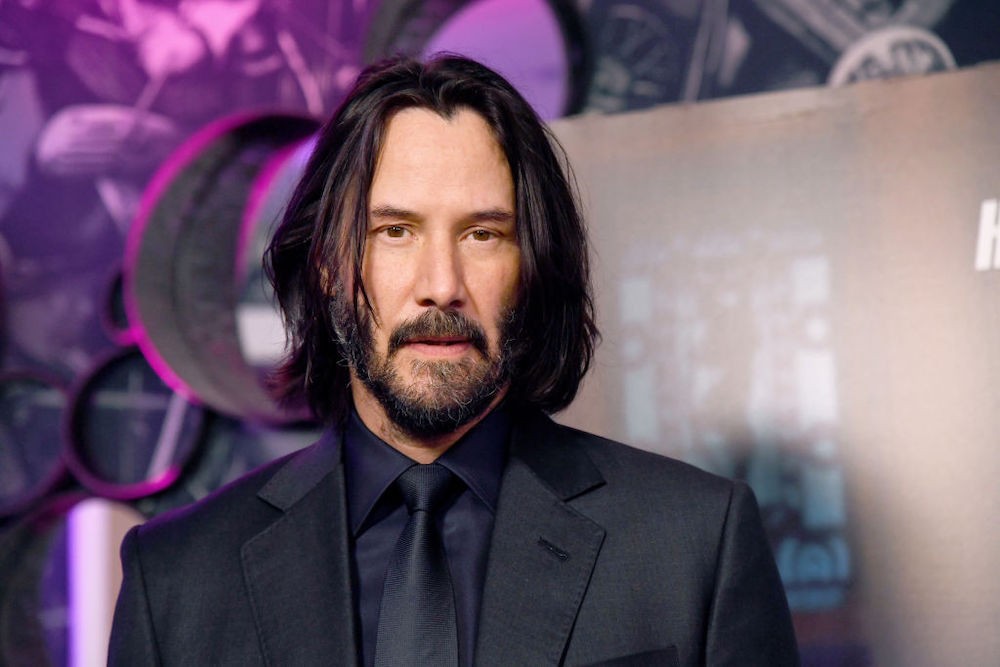 The hottest trend of 2019 just might be actor Keanu Reeves – a funny and charming man who respects women, loves puppies and gives up his seat on the subway. Although the Canadian-American actor has been around for a while, he has always kept his private life very private and he stays off social media entirely, except for a brief period on Twitter, where he posted from 2014 to 2015. Reeves starred as an extra in his first TV series in 1984 and starred in his first feature film, Youngblood, in 1986. Over the years, Reeves has had significant roles in a slew of blockbuster movies, including Bill & Ted's Excellent Adventure (1989), Point Break (1991), Speed (1994), The Matrix series (1999-2003), the John Wick series (2014-2019) and the new Netflix hit Always Be My Maybe (2019).
Although Reeves has had a lot of success in his Hollywood career, the recent obsession and attention he's getting started because of some simple fan photos. Someone on Twitter noticed that Reeves has a very respectful way of posing for photos with fans and other celebrities. The tweet went viral and now has more than 400,000 likes and 85,000 retweets. In the tweet, you can see Reeves posing for photos with a number of women, never resting an unwanted hand on them, but respectfully leaving his hand hovering.
While we've been focusing on and obsessing online about stars such as Harry Styles, Jenifer Lawrence and Jared Leto, Reeves has quietly been doing his own thing the whole time. But now, in 2019, it's Reeves' time. Once the above tweet came out, people began to dig into the actor's history and started to notice just how great he truly is. A Time article explains that "it's not just Reeves' on-screen roles that have endeared him to fans – it's been his candid moments in real life, like securing a shuttle for his fellow passengers when a flight was cancelled, or courteously giving up his seat on the subway, that have created the almost mythical (and meme-inspiring) aura that now surrounds his person."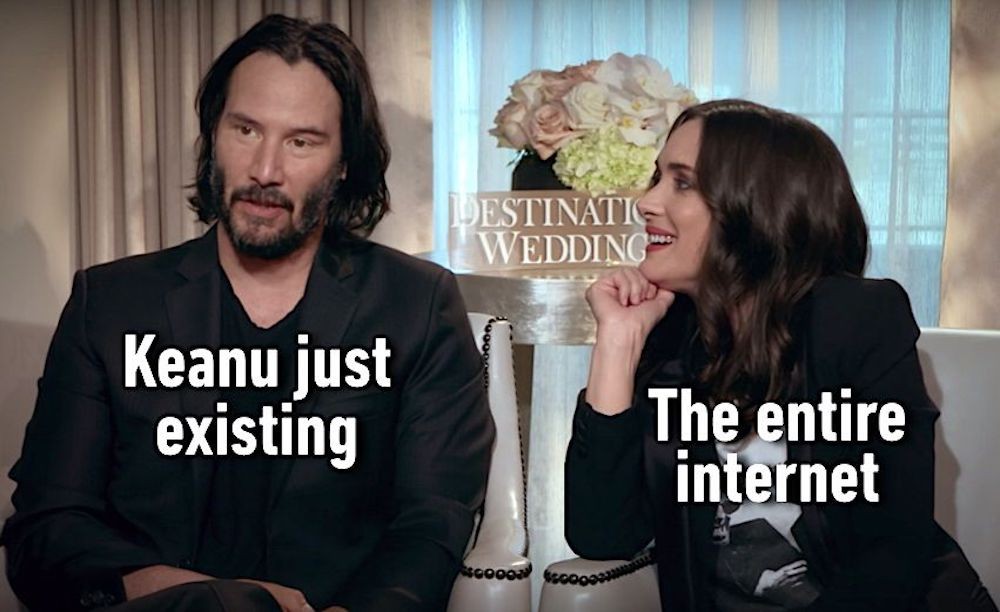 Meme culture has followed Reeves throughout his career, too. The most famous one he became known for was the "Sad Keanu" meme, which is based off an image of Reeves looking lonely eating a sandwich on a bench in New York City, resulting in fans declaring June 15 as "Cheer Up Keanu Day". Recently, as people have come to realise how respectful and genuine Reeves is, they have been replacing the faces of Disney princes with his.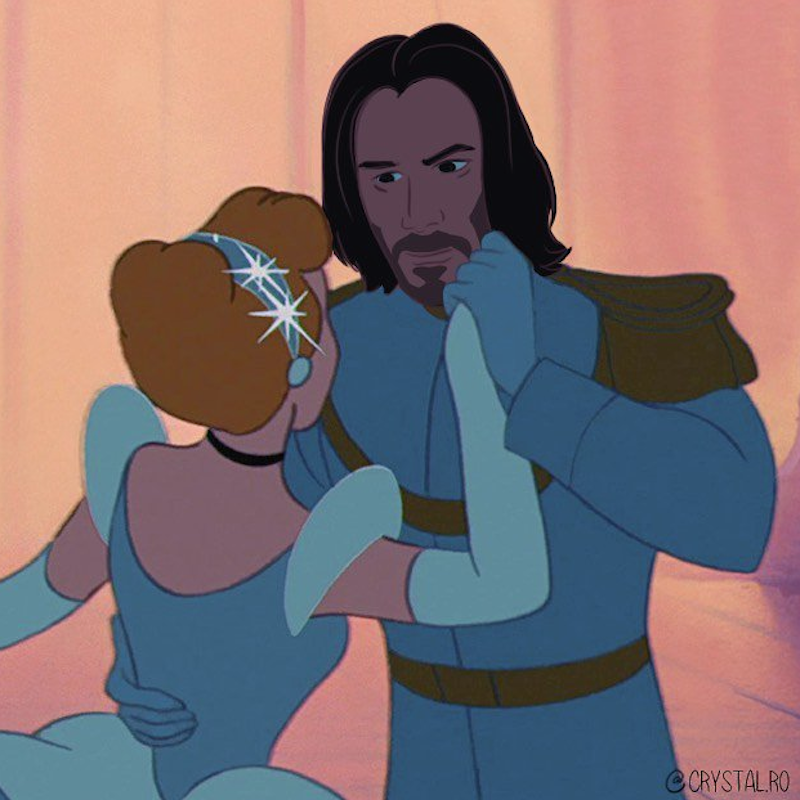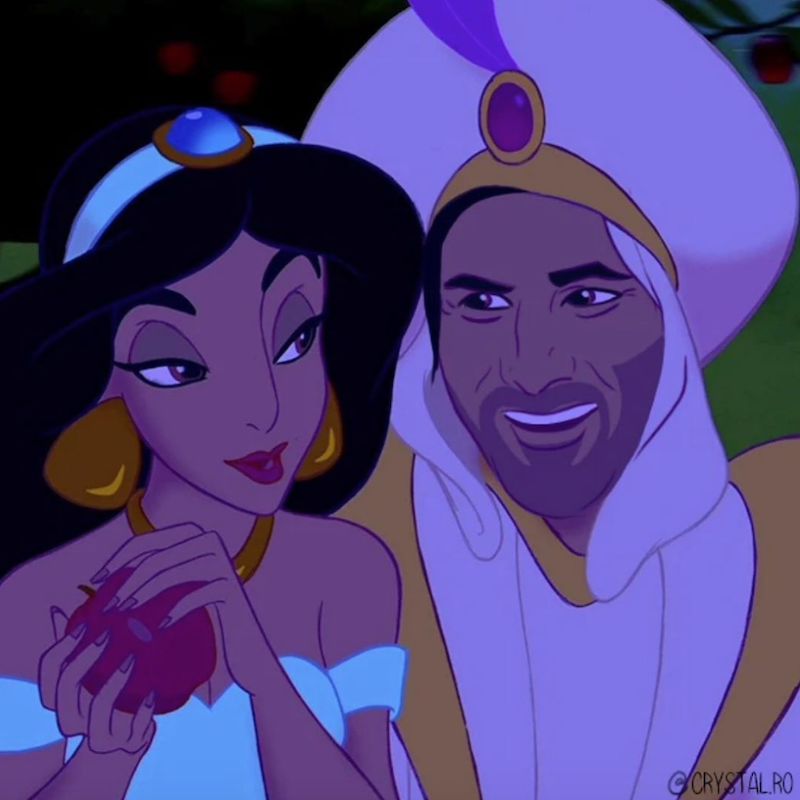 A petition has now been signed by nearly 75,000 people to name Reeves as Time magazine's person of the year. Although it's entirely up to the people at Time to choose, Reeves would certainly a very celebrated choice by his fans.
In honour of the actor, here are a few of our favourite Keanu Reeves moments: