Exclusive Exhibitions Showcase Jewellery as Art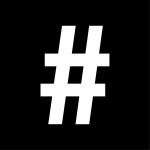 By: #legend
March 1, 2016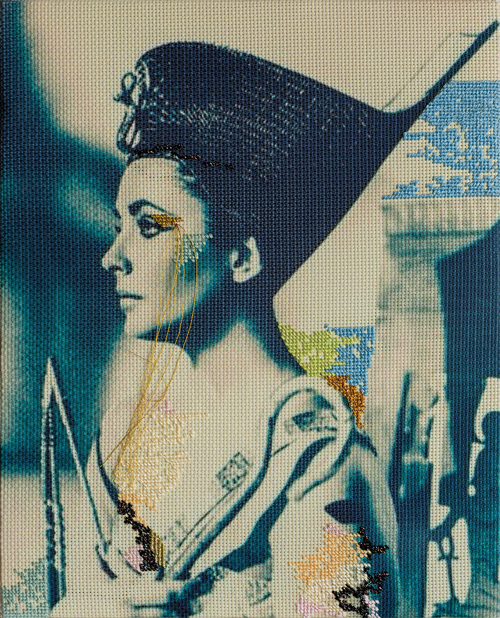 ​Fashion and the arts are symbiotic creatures and last year had its share of blockbuster shows that linked both. The highly praised Metropolitan Museum of Art's China: Through the Looking Glass exhibition in New York set the scene for the star-studded Costume Institute Gala and its juxtaposition of high fashion through the ages with exquisite Chinese antiques, ceramics and paintings.
The Louis Vuitton Series had its latest iteration in London last September, after stops in Shanghai, Tokyo, Los Angeles and Rome. The event celebrated the influence of designer Nicolas Ghesquière.
It seems that superior jewellers are hopping on the art bandwagon this year, putting on innovative exhibitions that explain how jewellery, its aesthetics and rich heritage, are shaped by art. As we see it, there are five exhibitions you will not want to miss.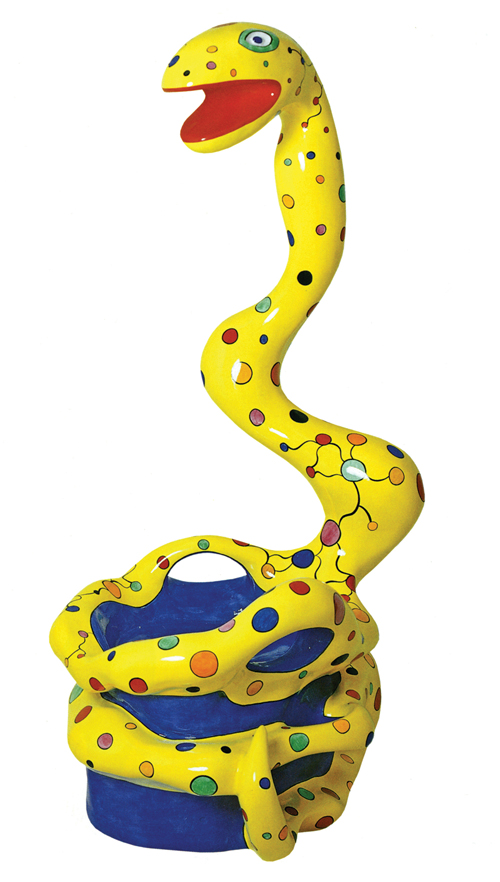 SerpentiForm – Rome
This multifaceted show by venerated Italian jeweller Bulgari is set to be a true feast for all senses. Snakes have long been powerful symbols, being considered talismans in ancient Rome and Africa, and as the harbingers of fertility and immorality in Asia. Bulgari was first struck by the serpent in the 1940s, interpreting the symbol in a line of bracelet watches. SerpentiForm is a beautiful look at this ever-evocative creature, and spans the ancient to modern while embracing a host of art forms: contemporary art, design, photography, illustration and fashion.
Keith Haring, Niki de Saint Phalle, Alexander Calder and Paul Klee are but a few of artists whose work is on show, their expressions of the ophidian running the gamut from the ironical to the dreamily abstract. Further jazzing up the show are Italian vintage fashion designs and film costumes. Fashionistas might want to make a beeline for the outfits worn by Elizabeth Taylor in Cleopatra. Rare jewels from Pompeii, on loan from museums of archaeology in Taranto and Naples, add an antique touch. Of course there is also the show-stopping centrepiece of exquisite Serpenti jewels from Bulgari's vaults.
March 10 to April 10 at the Museum of Rome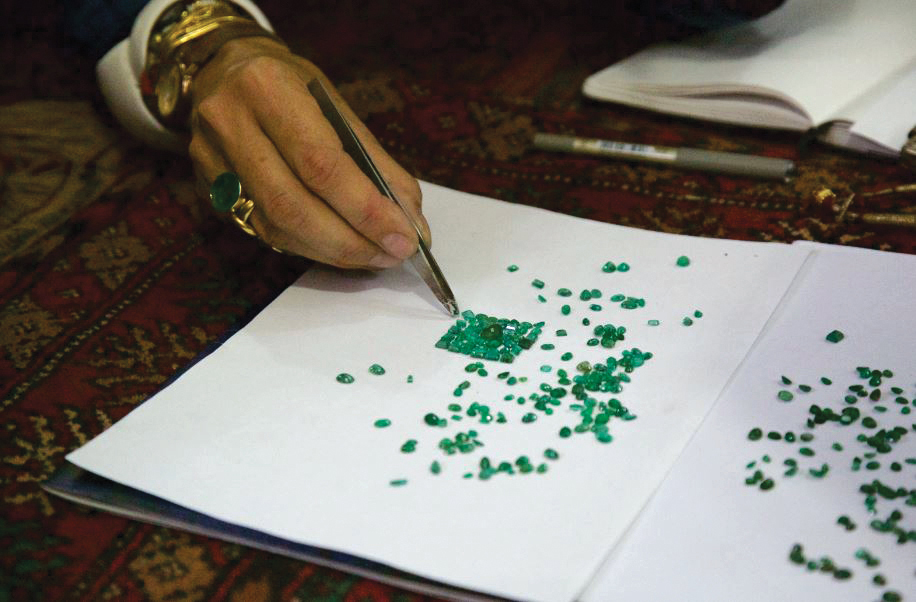 Turquoise Mountain – Washington
Established at the request of Charles, the Prince of Wales, and Afghanistan's former president Hamid Karzai, Turquoise Mountain is a pioneering charity that has been reviving Afghanistan's rich cultural heritage for the past decade. Developing skills is at the heart of its mission, as it trains a new generation of artisans in traditional crafts such as woodworking, miniature painting, carpet weaving, ceramics, jewellery and gemcutting. A selection of the outstanding work coming out of this ground-breaking programme will head to Washington in March, where the Smithsonian Institution will host Turquoise Mountain: Artists Transforming Afghanistan.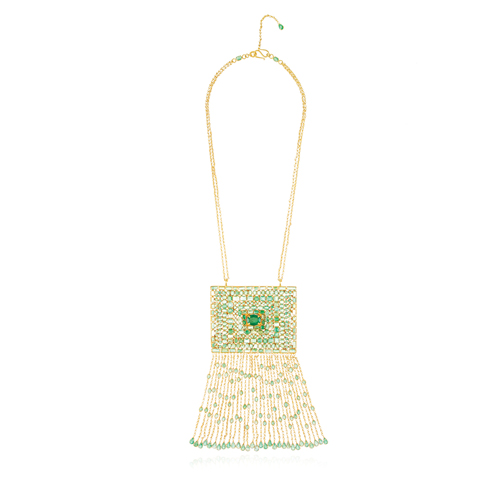 Showing off the charity's achievements in the realm of jewellery will be a stunning emerald piece. The exhibit was jointly crafted by Pippa Small, the British jeweller known for her ethical work and organic designs, and Saeeda, a Turquoise Mountain graduate who is deaf.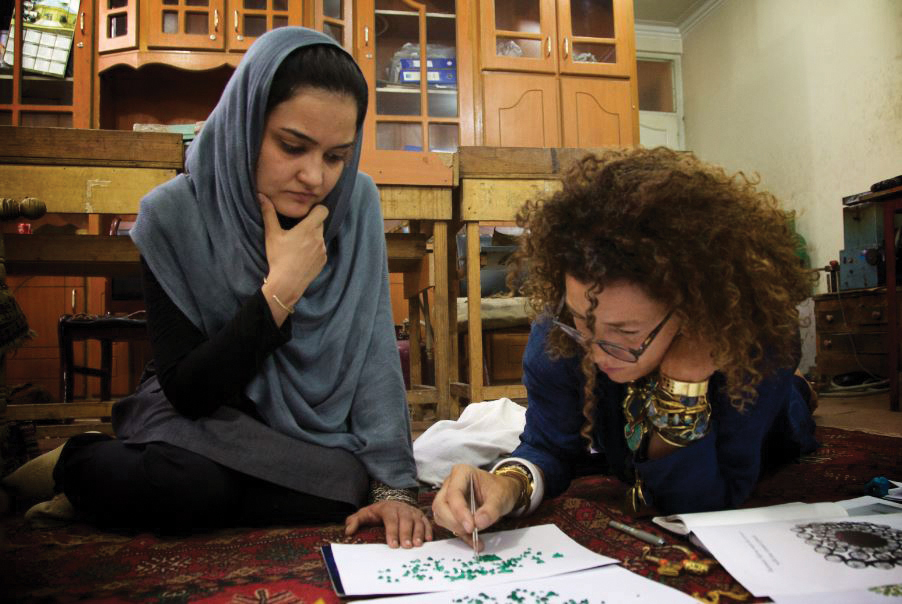 The collaboration is reminiscent of the work Small has done with artisans in developing countries which won her an MBE in 2013. Saeeda and Small's creation, made in the Turquoise Mountain workshop in Kabul, comprises some 200 emeralds – stones which are found in Afghanistan and have a deep symbolic importance. At the back of the amulet-inspired piece is a case of the type traditionally used for holding written prayers or keepsakes. For the duration of the exhibition it will hold soil from Kabul. A film by Saeeda enriches the tale behind this wonderfully one-off piece.
March 5 to January 29, 2017, in the Freer and Sackler Galleries of Art in the Smithsonian Institution, Washington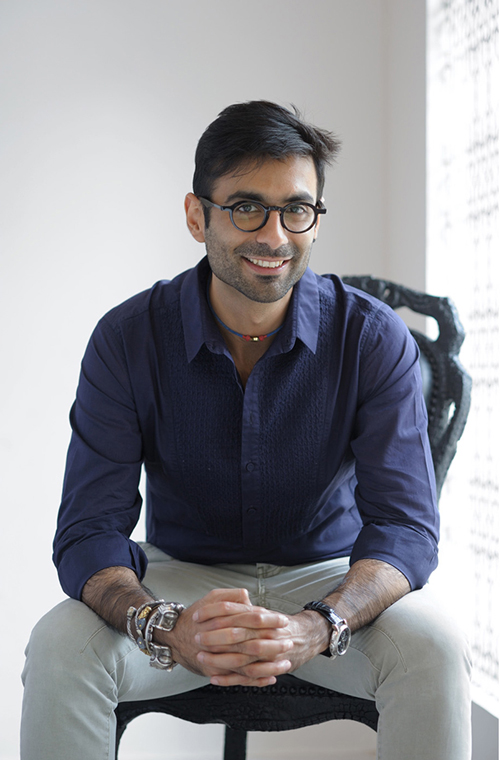 Amrapali Museum of Jewellery and Art – Jaipur
Amrapali is India's biggest jeweller but the Rajasthan house's exceptional designs are currently making big waves internationally. The company is not yet 40 years old and creates vintage-inspired, yet coolly modern, pieces with a combination of exquisite craftsmanship and traditional skills. In Amrapali's case, all ooze a distinctive Asian aesthetic. The house, after all, is named after a legendary royal courtesan, famous for her extraordinary beauty and charm.
Amrapali's founders are the embodiment of the house's approach. Rajiv Arora and Rajesh Ajmera were history students struck by wanderlust in the late 1970s, who set off to travel the country, picking up pieces of Indian heritage along the way. Their discoveries and inspirations would eventually lead to them making jewellery, but not before they had amassed some 3,000 antiques that are now housed in a new museum built beside Amrapali's headquarters in Jaipur.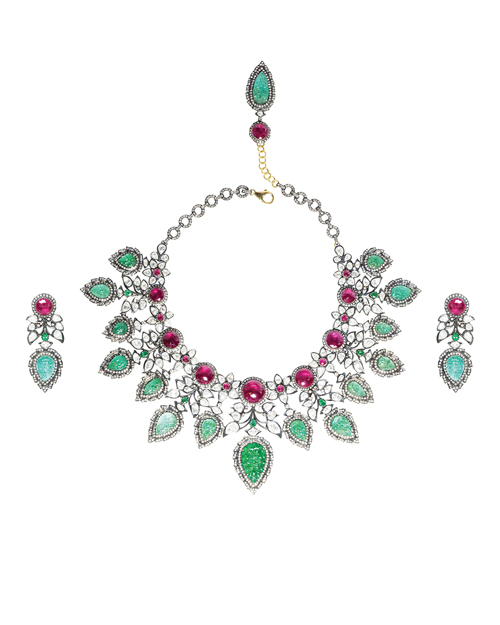 The museum is the first of its kind in the Indian gem capital. It displays not only the jaw-dropping pieces from Amrapali's vaults but also the wonderful heritage that inspired them. For example, a collection of shiv lingam carriers, customarily worn like necklaces by the Lingayat people of Karnataka, will be on display. Rare mango-shaped containers for lime, snuff and perfume also form part of the show. One exhibit that stands out is the remarkable silver crown that adorned a statue of the Lord Krishna.
Currently open at Amrapali, Jaipur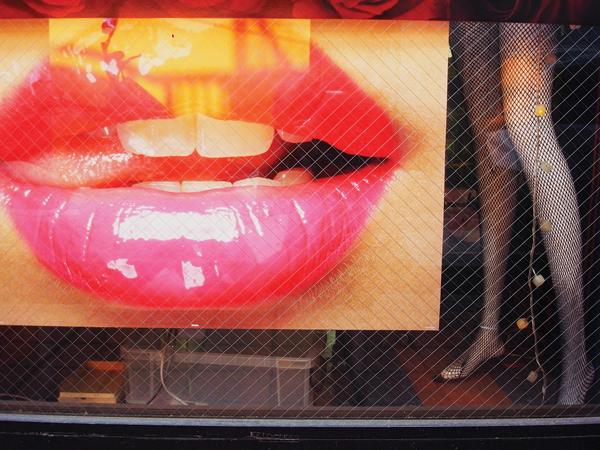 Daido Tokyo and Cali Clair-Obscur – Paris
Celebrated jeweller and watchmaker Cartier established the Fondation Cartier pour l'Art Contemporain in 1984, and today the non-profit foundation occupies a Jean Nouvel-designed museum in the 14th arrondissement in Paris. The foundation has held more than 100 exhibitions and commissioned more than 1,000 works of contemporary art from a diverse and impressive range of artists. Marc Couturier, Fabrice Hybert, Cai Guo-Qiang, William Eggleston, Sarah Sze, Wim Delvoye, Gary Hill and David Lynch are just some of the names on the roster.
Two exhibitions running until June will be a treat for lovers of contemporary art, particularly aficionados of photography. One shows a large selection of work by Japanese photographer Daido Moriyama. Moriyama began by capturing a post-Second World War Japan caught between tradition and modernity, before moving on to more avant-garde street photography. Moriyama is no stranger to the foundation, which put on its first exhibition of his work in 2003.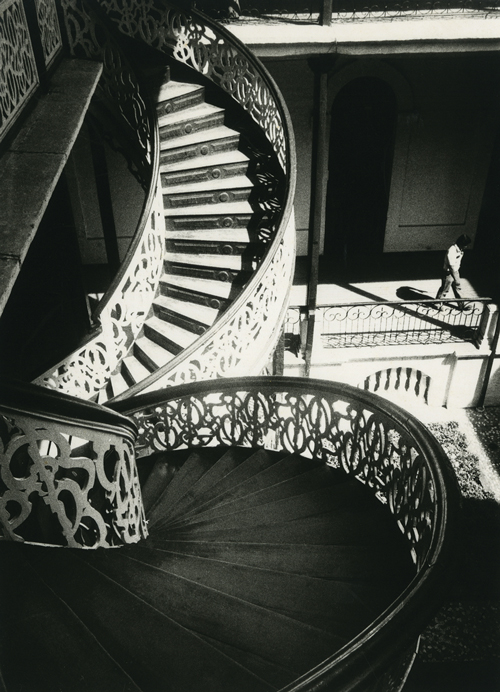 The new exhibition, called Daido Tokyo, features colour photographs from the past two decades that will be familiar to Moriyama fans, the work encompassing kitsch erotica and seductive nocturnal panoramas. Also familiar will be the black-and-white images in Dog and Mesh Tights, an immersive multiscreen projection commissioned by the foundation. The work ingeniously brings modern life into striking, frank focus.
Complementing the Moriyama exhibition is a show of the work of another urban photographer, Fernell Franco. The 140 photographs from 10 different series taken between 1970 and 1996 have never before been seen in Europe. Franco lived amid the poverty of Cali in Colombia, working as a photojournalist for El Pais and Diario Occidente, snapping subjects as diverse as urban uprisings, massacres in the countryside and cocktail parties thrown by Cali's elite. In the Cali Clair-Obscur exhibition, curators Alexis Fabry and Maria Wills Londoño present 26 years of Franco's work, demonstrating the full range of his talents, from conveying serenity in his landscapes to conveying menace, almost, in his Série Billares portraits.
Both until June 5 at the Fondation Cartier pour l'Art Contemporain, Paris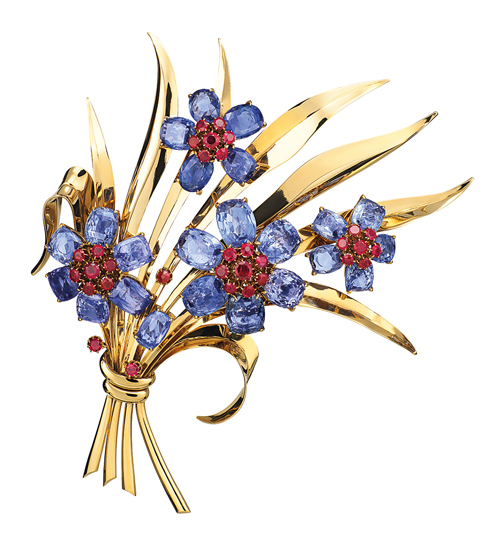 The Art and Science of Gems – Singapore
Jewellery-making is as much geoscience as craft, so it's fitting that Singapore's ArtScience Museum should be home to an exciting new exhibition of Van Cleef & Arpels pieces, shown alongside geological treasures from France. The Art and Science of Gems exhibition will show more than 400 pieces from the Van Cleef & Arpels heritage collection, with selected items from private collectors. The show follows the seven themes of couture; abstractions, influences, precious objects, nature, ballerinas, and fairies and icons.
A bold diamond bracelet from 1925 illustrates the early foray by Van Cleef & Arpels into art deco. Other pieces tell of the house's legendary patrons, including newlywed European royalty, Indian maharajas, American socialites. Still others tell of the dancers that served as muses for the creators of the ballerina clips of the 1940s.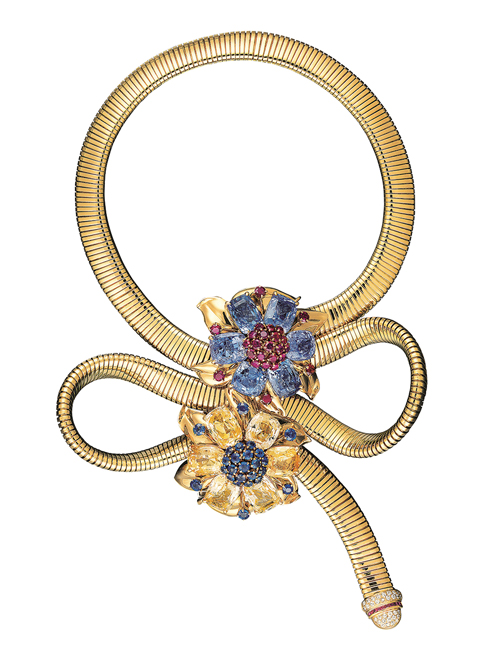 The narrative of the jewellery, desk clocks, pocket watches and lacquer or yellow gold Minaudière bags is enriched by 250 rare minerals and gems from the National Museum of Natural History in Paris. Like the exhibits from Van Cleef & Arpels, the geological treasures are displayed in accordance with seven themes: pressure, temperature, transport, water, oxygen, life and metamorphism.
The highlights of the jewellery on show include a 1970s gold clip and pendant of a bird carrying a briolette-cut 96.62-carat yellow diamond that belonged to the Polish opera singer Ganna Walska. It is adorned with emeralds, sapphires, and yellow and white diamonds. The piece is also ingenious: it can be turned into a pair of winged earrings and a brooch. Similarly, a platinum and gold 1950s Zip couture necklace with diamond and rubies, conceived by the Duchess of Windsor, has a functioning zipper, which allows the piece to be transformed into a bracelet.
From April 23 to August 14 at the ArtScience Museum, Singapore