10 most Insta-worthy dining spots in Hong Kong
June 11, 2018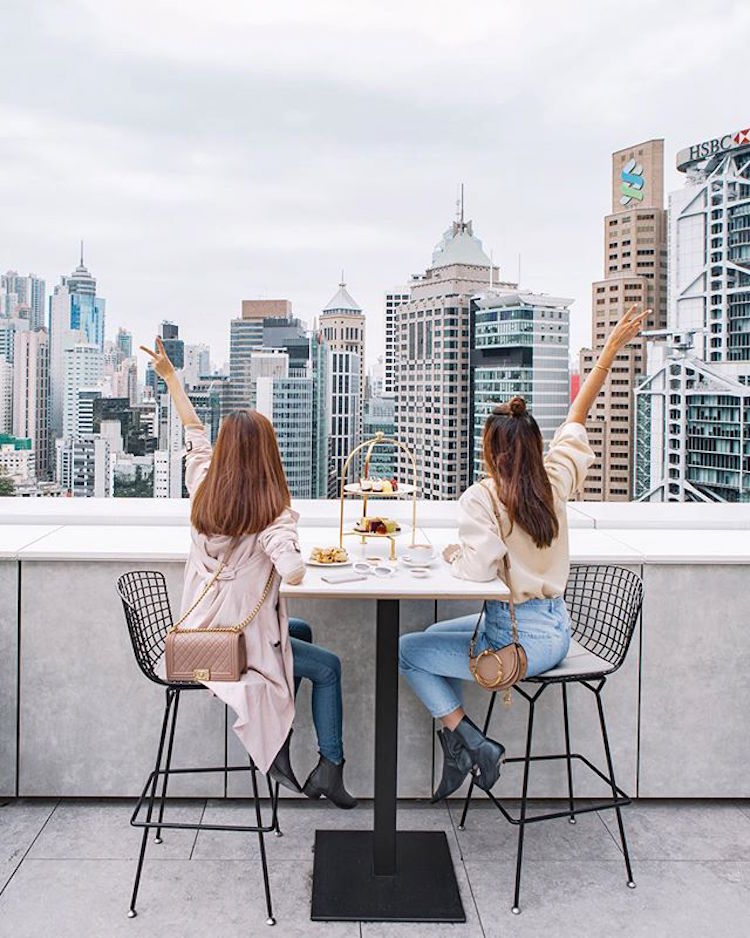 When it comes to picking where you want to dine, you always take the food, location, ambience and service into consideration. For better or for worse, there's now one thing which sways our decision above all other criteria: its Insta-worthiness. I mean, if you didn't Instagram it — did it even really happen? Thankfully, Hong Kong has been stepping up its game with some new dining spots that are aesthetically-focused. That's not to say, classics such as Caprice and Sevva haven't made it on the list. 
Check out our favourite spots for when our Instagram is looking a little dull (which is hardly ever, of course): 
Dear Lily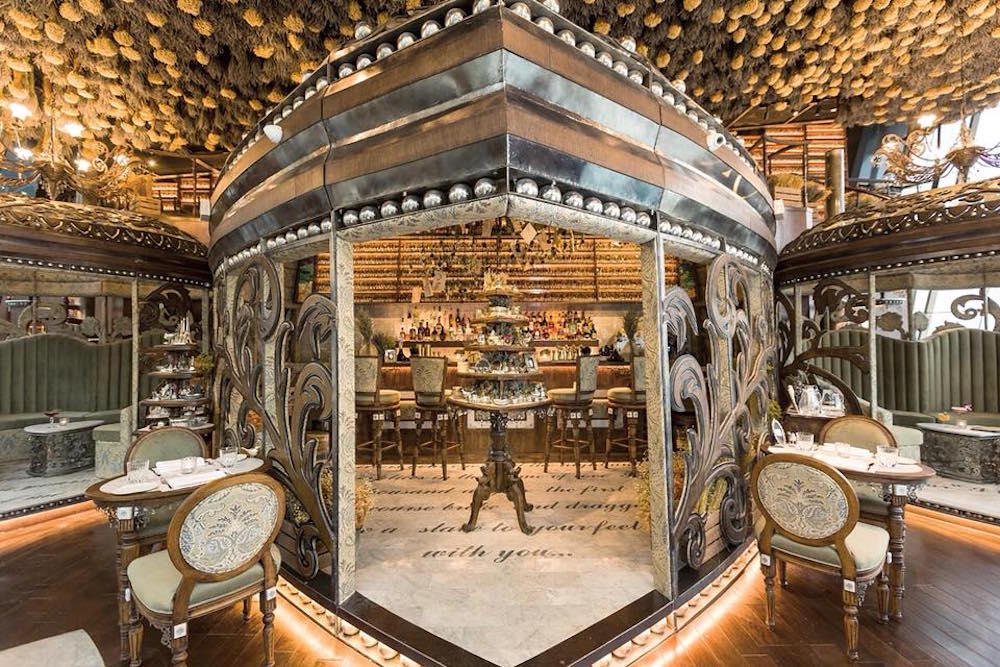 Dear Lily is an Instagram dream if decadence is your thing. The newly-opened restaurant was designed by Ashley Sutton (of Iron Fairies fame). The bar is filled with dried flowers, lavender and chamomile. Head there for dreamy and floral-themed photos.
Dear Lily, Level 4, IFC Mall, 8 Finance Street, Central, Hong Kong 
+852 2771 6060 
Garden Lounge (The Murray)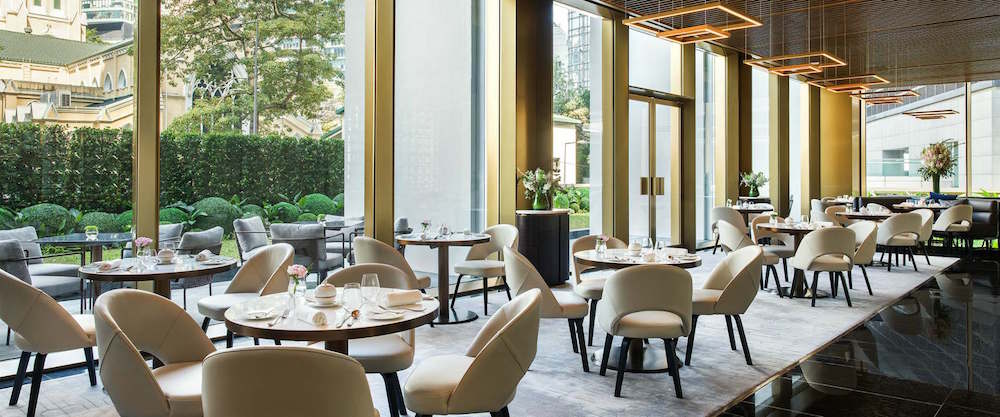 The Garden Lounge in The Murray is an elegant spot to enjoy afternoon tea. With indoor and outdoor dining options, make sure to get a snap of the stylish interiors as well as the lush greenery outside. 
Garden Lounge, G/F, The Murray, 22 Cotton Tree Drive, Central, Hong Kong 
+852 3141 8888
Ecriture
Located in the penthouse of H Queen, Ecriture offers not only an artsy culinary experience, but also an Insta-worthy restaurant complete with an open-kitchen, colourful library and outdoor terrace. 
Ecriture, 26th Floor, H Queens, 80 Queens Road Central, Hong Kong
+852 2795 5996  
HEXA  

HEXA's outdoor DJ station, signature HEXA light display, 270-degree harbor view, spacious garden and classic interiors are a great one to add to your feed.
HEXA, Shop OTE 101, Ocean Terminal, Harbor City, 3-27 Canton Road, Tsim Sha Tsui, Hong Kong
+852 2577 1688
Caprice
Four Season's French restaurant Caprice is a place that reminds you of Shanghai's glamorous 1930s era. This two Michelin-starred restaurant boasts a superb view and classic interiors. The chandeliers are made of Swarovski crystals and the two large tapestries and leather dining room armchairs are perfect for photos. 
Caprice, Podium 6, Four Seasons Hotel Hong Kong, 8 Finance Street, Central, Hong Kong 
+852 3196 8888
Sevva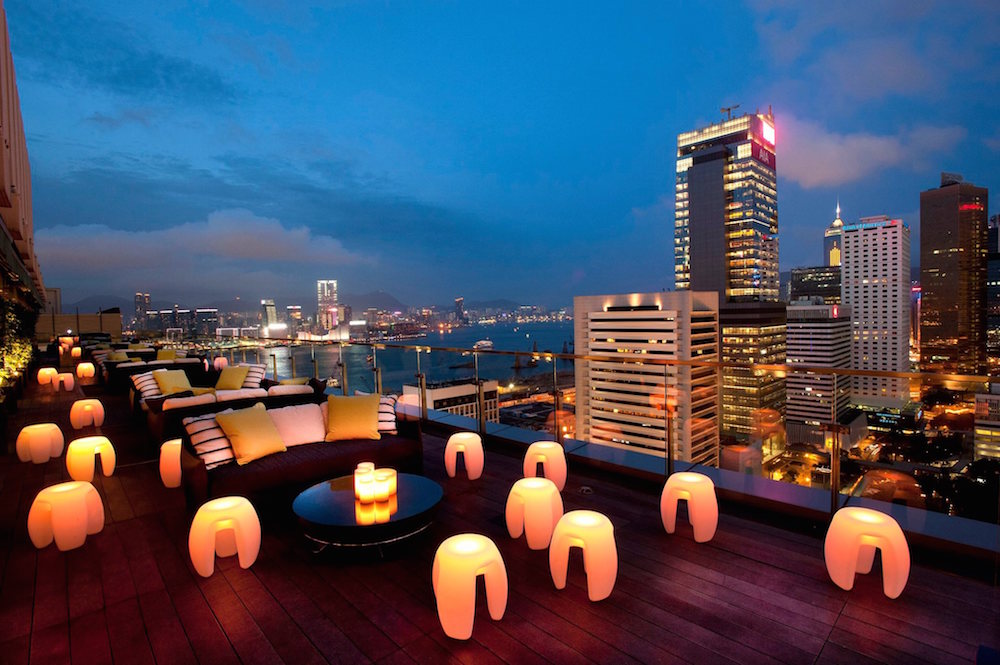 Located in the heart of Central, SEVVA is renowned for its outdoor rooftop. This is the spot to go to for the most iconic backdrop of Hong Kong's famous skyscraper skyline and 360 degree views of Victoria Harbour. 
SEVVA, Prince's Building, 25th Floor, 10 Charter Road, Central, Hong Kong 
+852 2537 1388  
TRi

Not on holiday? Not to worry, you can pretend you've gone to Bali at TRi in Repulse Bay. There's no denying that we never get tired of this calming and resort-inspired atmosphere.
TRi, Central L2, Shop 206, The Pulse 28 Beach Road, Repulse Bay, Hong Kong
+ 852 2515 0577
Mott 32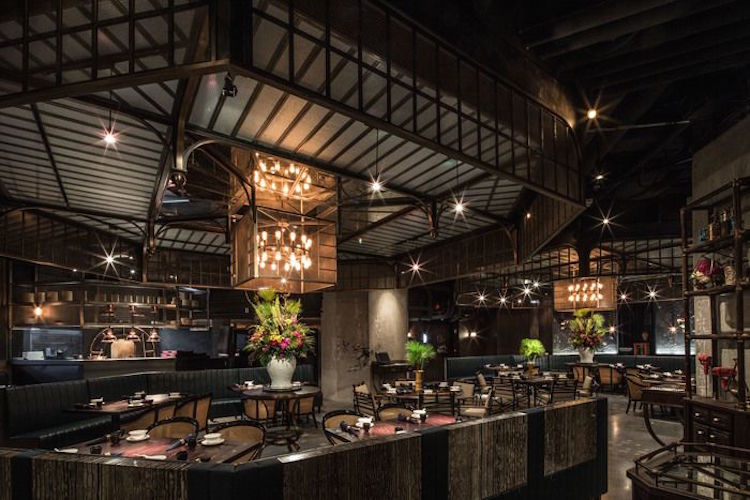 Designed by renowned interior designer Joyce Wang and awarded "World Interior of the Year" in 2014, Mott 32 offers more than high brow dim sum and BBQ pork. We love the New York industrial style vibes mixed with Chinese imperial accents.
Mott 32, Standard Chartered Bank Building, 4-4A Des Voeux Rd Central, Central, Hong Kong 
+852 2885 8688
Fu Lu Shou  
We're pretty confident that most of us know the most Instagrammable spots at Fu Lu Shou. Make sure you take a picture at the Mahjong-titled table, graffiti wall and swinging chairs to show off your happy hour drinks.
Fu Lu Shou, 7/F, 31 Hollywood Road, Central, Hong Kong 
+852 2336 8812
Gough's on Gough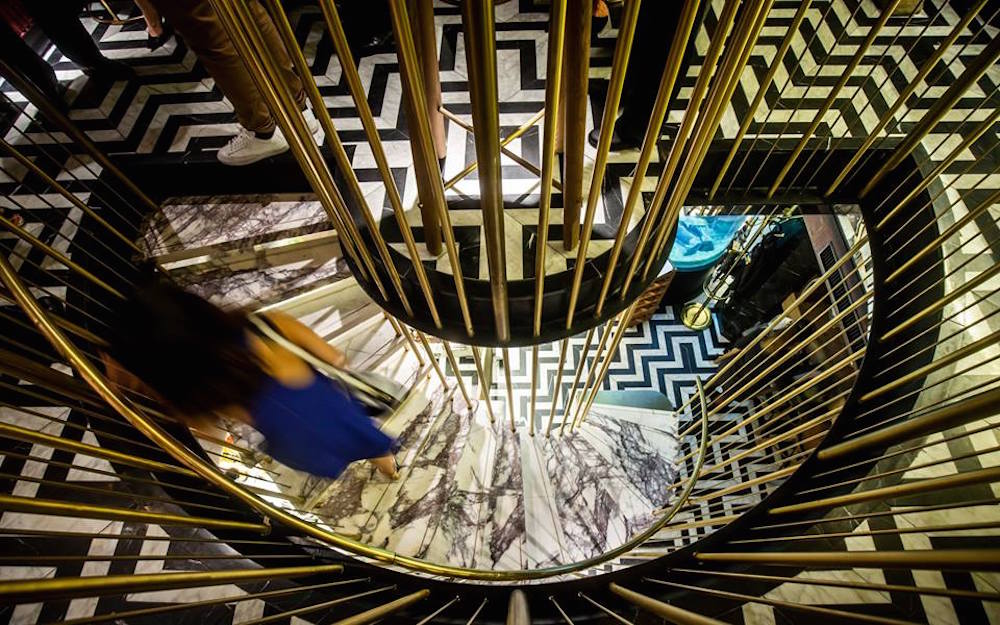 Operated by Timothy Oulton, the vintage British-inspired furniture brand. Gough's on Gough is another elegant and classy dining spot that you'll enjoy taking photos in as much as you'll enjoy the food. The winding cast iron staircase and stylish floors are where it's at.
Gough's on Gough, G/F, Chung San House, 8-10 Gough Street, Central, Hong Kong 
+852 2473 9066