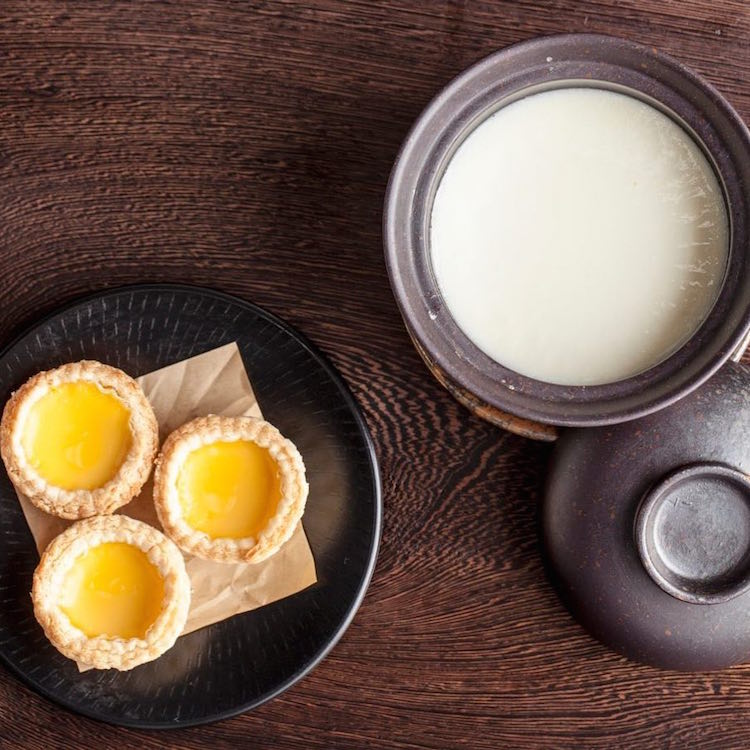 For sightseers and locals alike, there are a few staples of Hong Kong food that are universally appreciated and loved. From the succulence of char siu pork to the crispy satisfaction of a great pineapple bun (or perhaps even a combination of the two), it's difficult to walk through the streets of this city without being tempted to pick up a delicious snack. #legend has rounded up some of the most iconic foods in Hong Kong, and where you can get them.
Char Siu
Iconic and pervasive, it's difficult not to recognize the signature red exterior of char siu pork. The pork is usually a shoulder cut seasoned with a combination of honey, five-spice powder, fermented bean curd, dark soy sauce, hoisin sauce, and sometimes rice or sherry wine, before being roasted to a succulent char. Many people preparing char siu nowadays will even use red food coloring during preparation to make sure that the classic red shade on the meat is achieved. Char siu can be served on its own (as it is at many Chinese restaurants and siu meis throughout Hong Kong), or inside steamed buns (char siu bao), and even inside sandwiches. If you're craving chra siu as part of a more experimental recipe, the pork can even be seamlessly incorporated into Vietnamese banh mis.
Joy Hing's Roasted Meat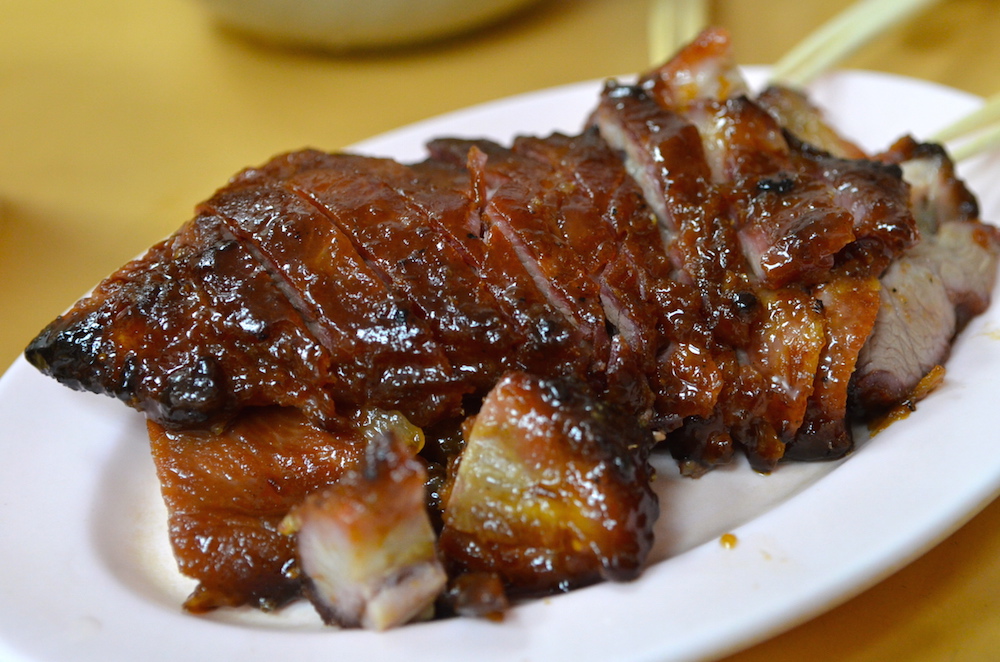 Perhaps the most essential and well-known char siu destination in all of Hong Kong, Joy Hing's Roasted Meat has earned its reputation for a reason. The business began in the Guangdong province towards the latter end of the Qing Dynasty, and has continued to use the same techniques and technologies for over a century to this day. The char siu is roasted over a pre-wartime oven, the heat of which is not measured by a thermometer, but gauged by the hands of the chefs. The spot is sure to have a huge line, regardless of when you decide to visit, so make sure to factor in some time.
Monday to Saturday, 10am-10pm
Joy Hing's Roasted Meat, Chong Hing Building, 265-267 Hennessy Road, Wanchai, Hong Kong, +852 2519 6639
Mott 32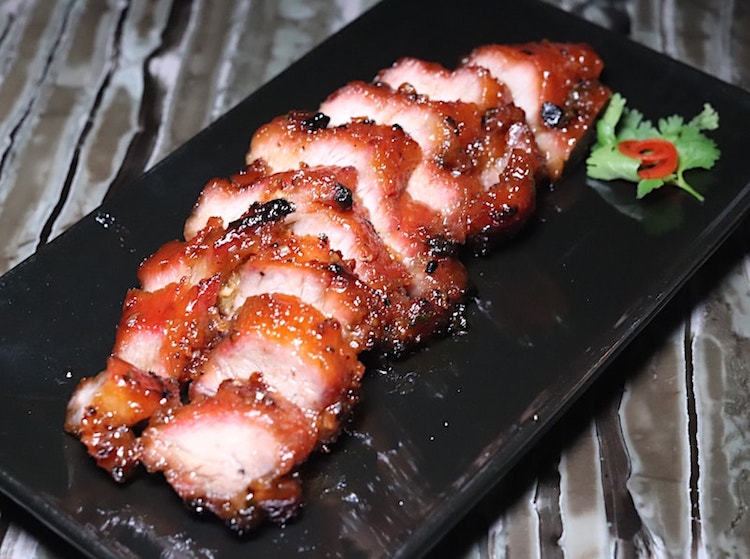 For everyone who has a sweet tooth when it comes to char siu pork, Mott 32 is the perfect destination. Chef Leung Ka-wo only uses Iberico pork shoulder, to make sure that all the pork they serve is juicy and tender. Mott 32's signature marinade includes their very own house-made hoisin sauce, which definitely provides the dish with a distinctive flavour that you cannot find anywhere else. After being barbecued, the pork is glazed with a generous coat of Yellow Mountain honey, which gives it its renowned sweetness.
Monday to Sunday, 12-2:30pm and 7-11pm
Mott 32, Standard Chartered Bank Building, 4-4A Des Voeux Road Central, Hong Kong, +852 2885 8688, www.mott32.com/
Bánh Mì Kitchen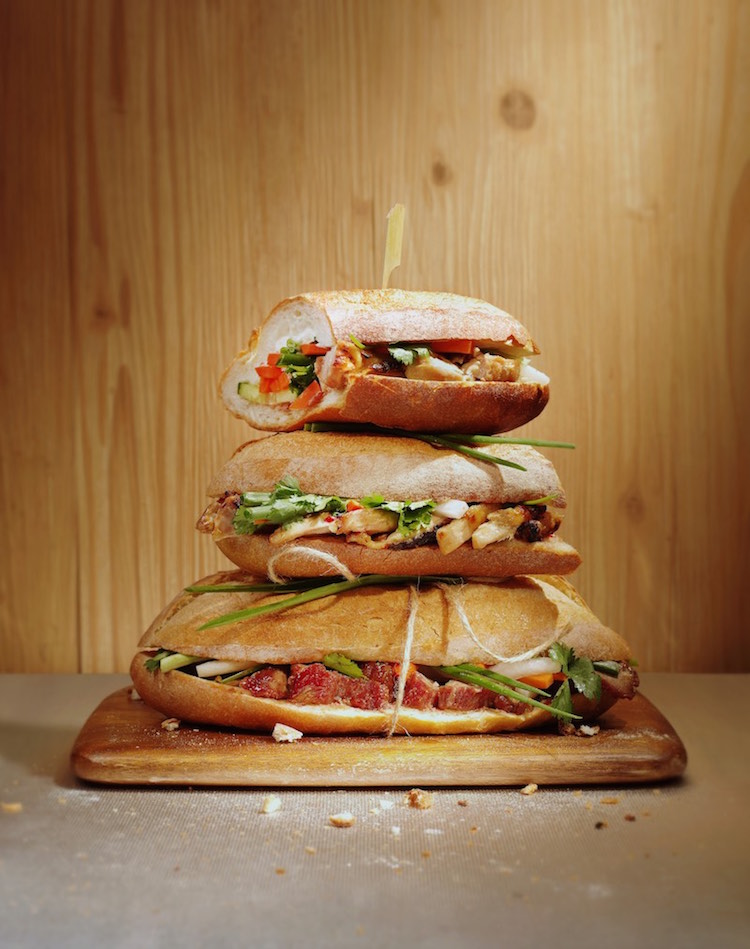 The Bánh Mì Kitchen is a new establishment that just opened in April of 2017. Obviously, they specialise in Banh Mis, the famous Vietnamese sandwich that typically contains some combination of meat and vegetables from Vietnamese cuisine, all contained within a french baguette. They also offer a Hong Kong-inspired "Charred Charsiu" containing Danish pork that is marinated overnight for "extra flavour", along with pate and mayo. The result? An incredible combination of culture, and a delicious sandwich.
Monday to Friday 10am-7pm, Saturday and Sunday 12pm-5pm
Báhn Mi Kitchen, 22 Li Yuen St E, Central, Hong Kong, +852 2328 9699
Pineapple Buns
Pineapple buns were famously named after their physical resemblance to the fruit, despite not actually containing any pineapple. The bun is fluffy and faintly sweet, and is topped with a sweet crust made of egg, flour, sugar and butter, and is sure to elicit nostalgia from anyone who was born and raised in Hong Kong. Boh loh baau can be found in bakeries all across Hong Kong, and are the perfect complimentary snack to have alongside a cup of hot tea or coffee. Many cha chaan tengs and dai pai dongs will serve a buttered variation of the classic bun, cleverly labelled "bo la yau", where "baau", the cantonese word for baau, has been replaced with "yau", meaning oil (butter). You can also find pineapple buns containing red bean paste, custard cream, barbecued pork, or even shredded coconut.
Kam Wah Cafe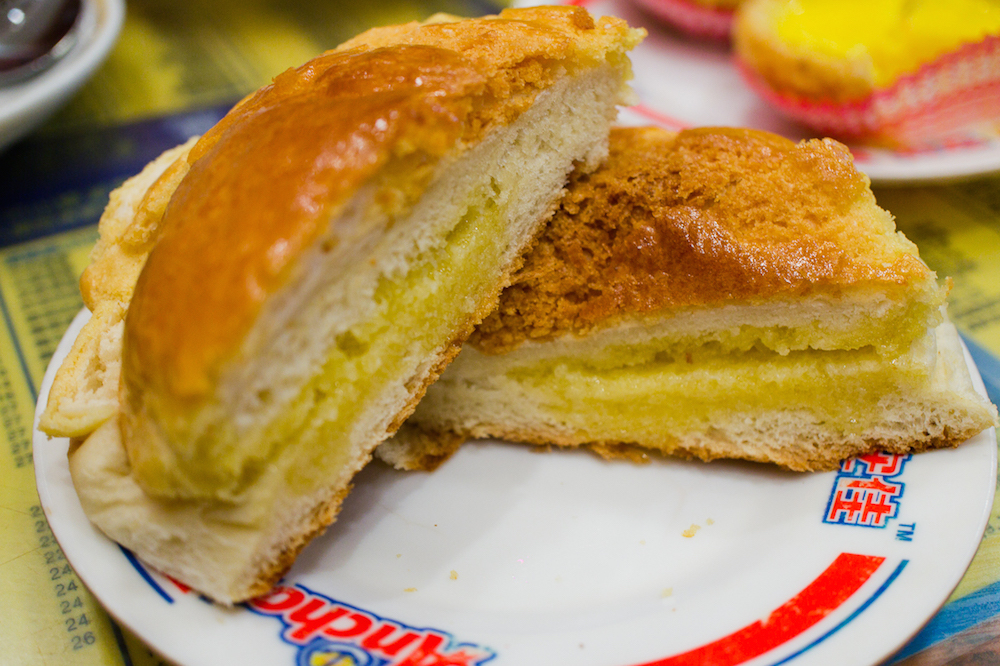 If you ask anyone in Hong Kong where the best pineapple bun in town is, chances are that they'll point you in the direction of Kam Wah Cafe. Their buns have beautifully crispy and sweet brown tops, and it's recommended that you order a pineapple bun with a slab of their signature butter, which has a slight lemony flavor. This is another one where you're almost guaranteed a wait.
Monday to Sunday 6:30am-11pm
Kam Wah Cafe, 47 Bute Street, Prince Edward, Hong Kong, +852 2392 6830
Tim Ho Wan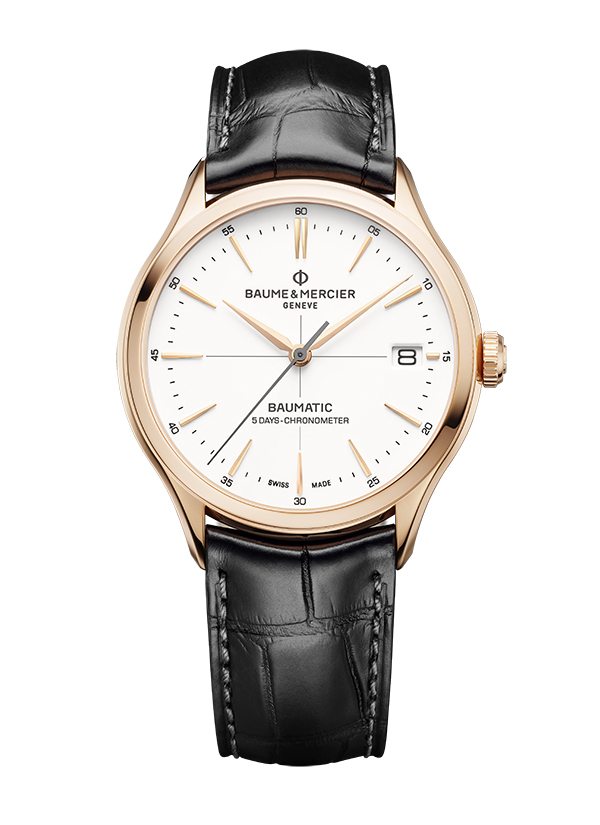 Tim Ho Wan, a Michelin star winning restaurant with locations scattered throughout Hong Kong, is supposedly the birthplace of the barbecue pork variety of pineapple bun. This sweet and savoury treat is somewhat difficult to come by, and definitely one of the more unconventional ways to enjoy the classic bun.
Tim Ho Wan, Shop 12A, Hong Kong Station (Podium Level 1, IFC Mall), Central, Hong Kong, +852 2332 3078, www.timhowan.hk/
Eggettes
Hot. Sweet. Puffy. Crispy. It's no mistake that eggettes (otherwise known as egg puffs, egg waffles, or gai dan zais) are one of the most popular street snacks in all of Hong Kong and are getting their big break abroad as well in places such as London and New York. Simple and delicious, it's difficult not to love these brilliantly designed belt-busters. Every eggette begins with a simple batter, made from custard powder, eggs, evaporated milk, sugar, and a few other ingredients, that is poured into what is essentially a scorching hot iron waffle maker in the shape of jumbo bubble-wrap to create the delicious treat. Many egg waffle makers in Hong Kong will try and put their own spin on the classic snack by offering their eggettes in different flavours, colours and with different toppings.
Master Low-Key Food Shop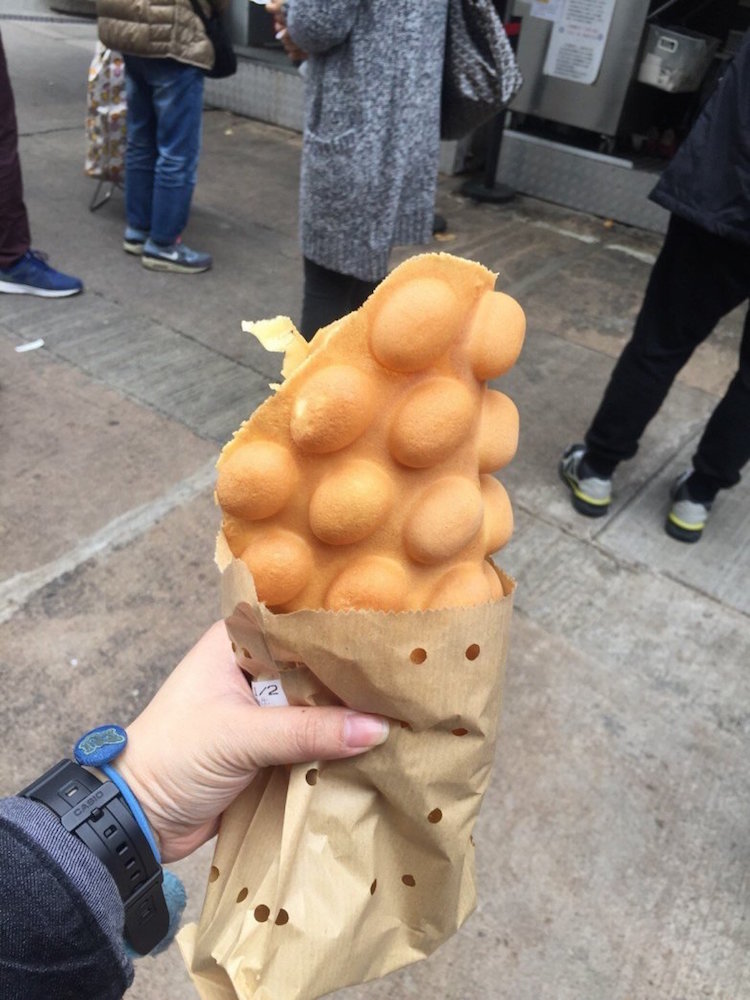 Master Low-Key Food Shop is anything but low key. If you want anything from the shop, chances are that you're going to have to wait in a fairly substantial line for at least a few minutes. That being said, their egg waffles are certainly worth the wait—there's literally nothing to complain about when it comes to these things. The outer layer is crispy, the inside is semi-hollow (that is, not too dense, and not too airy, but perfectly chewy), and the dough even has a great creamy, sweet flavour to it.
Monday to Friday 12-10pm, Saturday and Sunday 11am-10pm
Master Low-Key Food Shop, Shop B3, G/F, 76A Shau Kei Wan Main Street East, Shau Kei Wan, Hong Kong
Oddies Foodies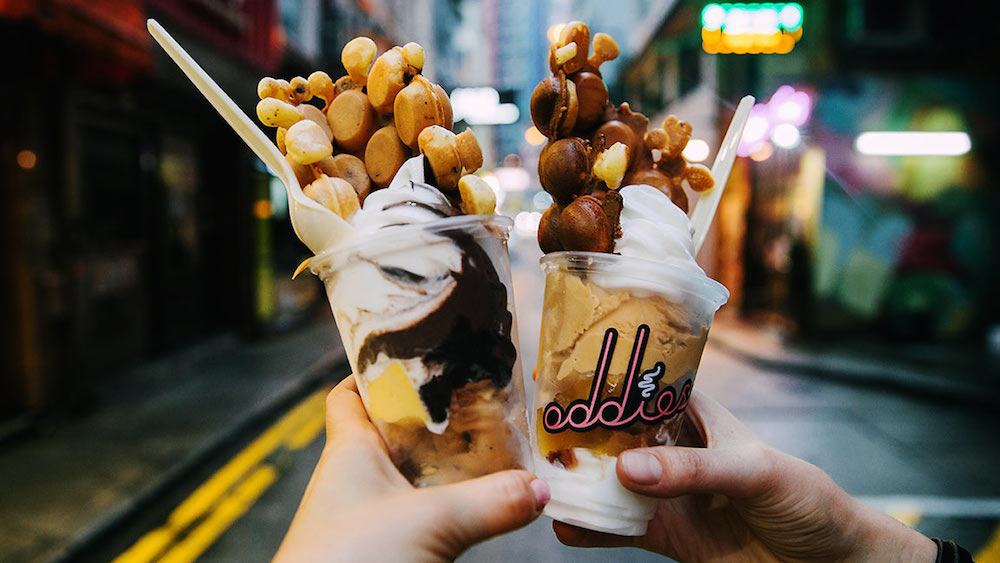 The egg waffles at Oddies Foodies come at somewhat of a premium price point, but for good reason. By combining the warm, crispy Hong Kong snack with cold, smooth, indulgent Italian gelato, the dessert artists over at Oddies Foodies might have created the world's greatest treat. The flavour options change fairly frequently, making it a destination that's always easy and exciting to re-visit.
Monday to Sunday 12:30-10pm
Oddies Foodies, 45 Gough Street, Central, Hong Kong, +852 2750 2111
Lee Keung Kee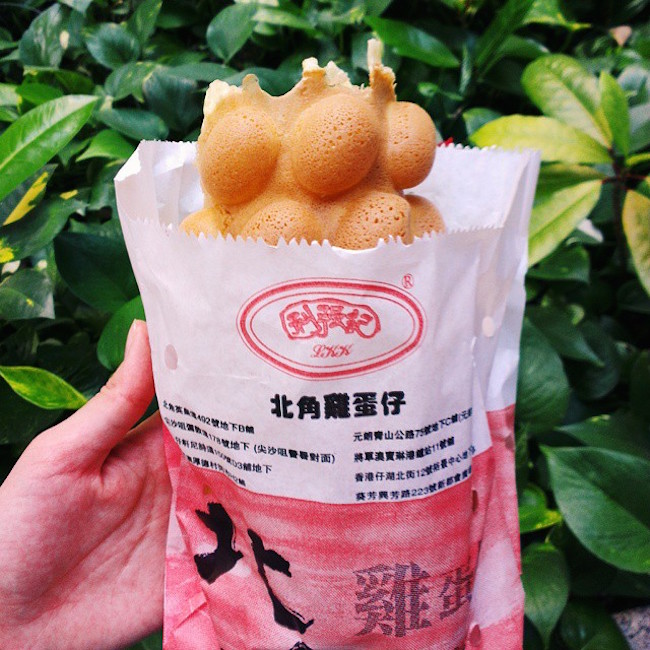 Lee Keung Kee had its humble beginnings as a stand-alone egg waffle shop in North Point. After quickly gaining popularity amongst the locals, they eventually opened two more locations. The shop has even been recommended by the Michelin Guide. The eggettes are known for being distinctly crispy compared to other egg waffles in Hong Kong, without sacrificing the moist interior.
Monday to Sunday 11am-1am
Lee Keung Kee, 492 King's Road, North Point 178 Nathan Road, Tsim Sha Tsui, Hong Kong, +852 2590 9726
Egg Tarts
Although originally created in the 1940s and 50s as a response to the English custard tart and the Portuguese pastel de nata, Hong Kong's egg tarts have made a name for themselves as a delicacy that is separate and distinct from its predecessors. The tart is comprised of a flaky, saucer-shaped exterior that is filled with egg custard, all of which is baked to produce nothing short of a miracle in pastry-making. Tart makers in Hong Kong have found a variety of ways to reinvent the already-wonderful tart with, including the use of only egg whites, milk custard, honey-egg custard, ginger egg custard, chocolate custard and even green tea custard.
Tai Cheong Bakery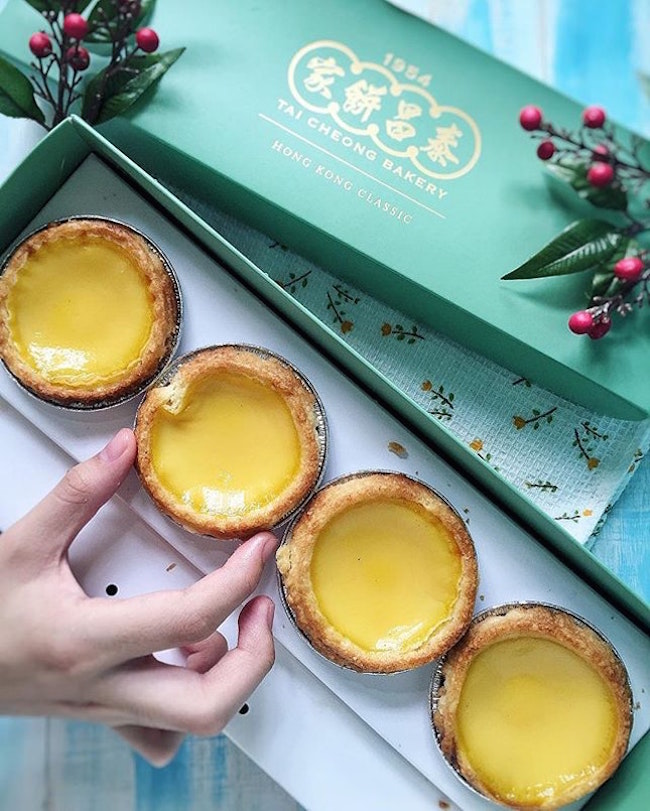 Tai Cheong Bakery is one of the best places in Hong Kong to pick up an egg tart. First established in 1954, their brand has stood the test of time for good reason too. Famously pioneering the use of butter-flavoured shortcrust in their tarts, it's no surprise that Tai Cheong bakery has been able to open 14 separate locations throughout Hong Kong.
Monday to Sunday 8am-8:30pm
Tai Cheong Bakery, 35 Lyndhurst Terrace, Central, Hong Kong, +852 8300 8301
The Honolulu Coffee Shop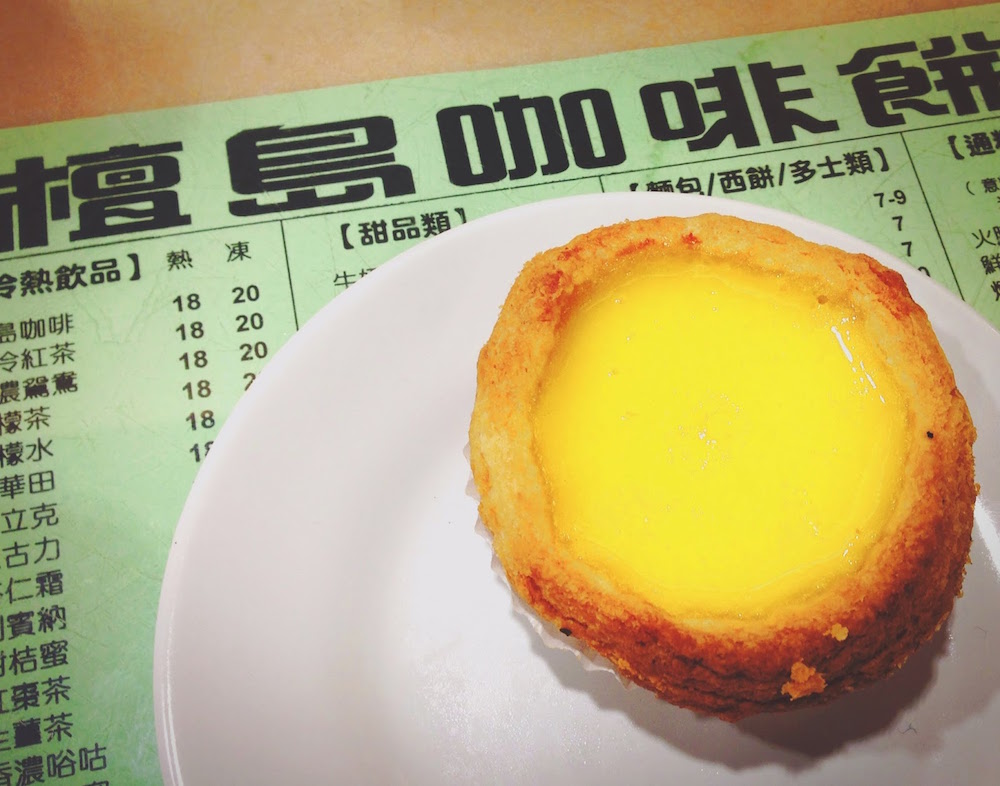 It seems like all the best egg tart spots have been around for ages. The Honolulu Coffee sShop, which has been around even longer than the Tai Cheong bakery, is notorious for having 193 layers of pastry in each egg tart—nothing short of supreme flakiness and texture. Their tarts have a great flavour, and really do melt in your mouth. What's not to like?
Open Monday to Sunday, 6:30am-11:30pm
The Honolulu Coffee Shop, G/F & Mezz Floor, 176-179 Hennessy Road, Wan Chai, +852 2575 1823