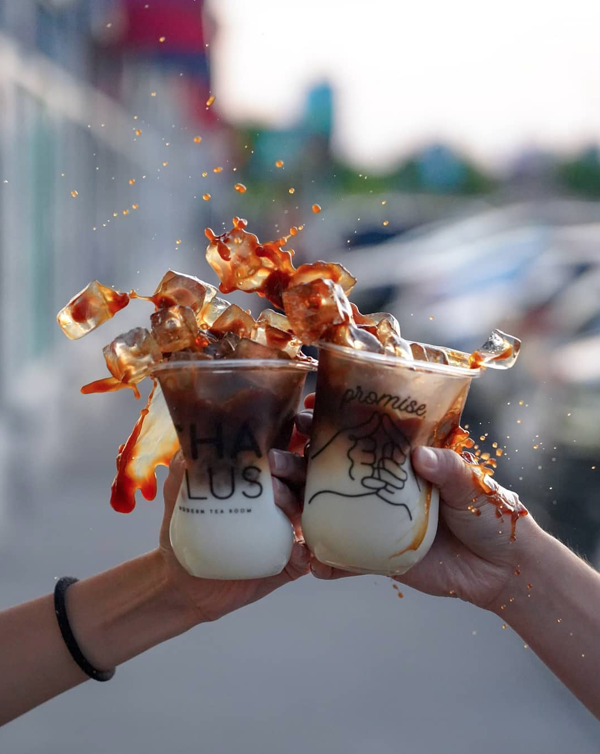 With the ongoing craze for bubble tea and the blazing summer heat, boba fanatics are definitely on the edge of their seats for new types of bubble tea to delight their palates. We've compiled a list of eight places in Hong Kong where you can find boba innovations, bringing fresh flavours to the tip of your tongue.
1. Jenjudan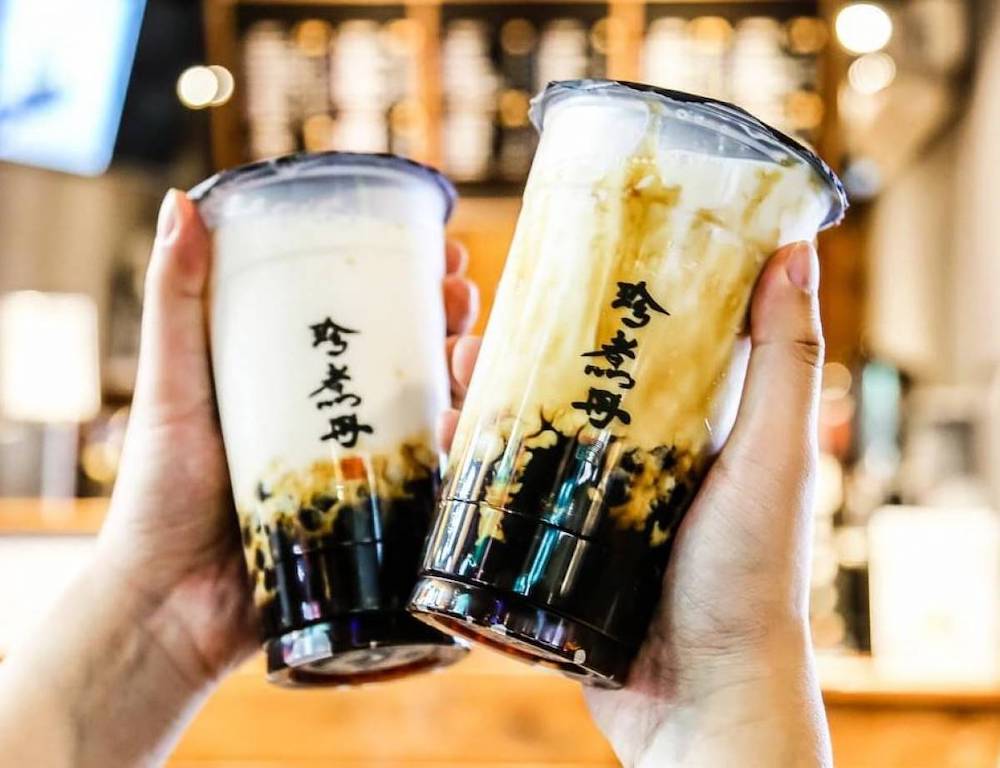 In the heart of Causeway Bay, Jenjudan is the perfect place to grab a cool drink in the blazing heat. Jenjudan offers an extensive series of signature brown sugar boba drinks, including the classic with milk, as well as avant-garde creations with red bean, black tea, herbal jelly, pudding and taro. Brown sugar boba with soy milk is a recent addition, providing an alternative for those of us who are lactose-intolerant. An Oreo boba drink is a limited item on the menu, so you won't want to miss out on this scrumptious opportunity! Jenjudan is also part of the League of Reduction of Salt and Sugar-friendly restaurants, making its drinks a healthier option, especially as buyers can freely specify the sugar and ice level of drinks with no restrictions.
Open 12pm–10pm daily:
15 Lee Garden Road, Causeway Bay, +852 2895 1600
2. HeyTea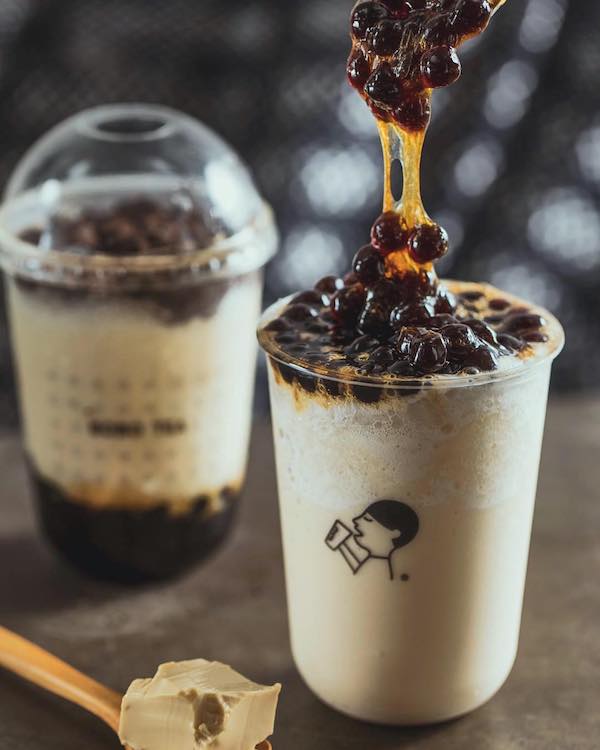 The popular mainland chain made its debut in Hong Kong in January 2019 and has since opened six stores around town. HeyTea offers a range of drinks, including brown sugar boba, the cheese foam "Cheezo" series and many fruit teas. Its summer series features the "summer peach" smoothie and the "very mango pomelo" milkshake. The Ovaltine x HeyTea crossover premiered on the menu recently, featuring a boba milkshake with Ovaltine flakes. HeyTea also sells ice cream with boba and mango toppings. Make sure to try the Hong Kong-style milk-tea-flavoured ice cream, as it's only available here in the city.
Open 10am–10pm daily:
3/F Hysan Ave, Causeway Bay, +852 3956 2197
Times Square, B2, Shop B216, Causeway Bay, +852 3106 2996
Shop B104, B1/F, K11 Art Mall, 18 Hanoi Road, Tsim Sha Tsui, +852 3996 8284
Shop 78, UG/F, Citywalk 1, 1 Yeung Uk Road, Tsuen Wan, +852 3905 1736
Shop 1091, 1/F, Yoho Mall I, 9 Yuen Lung Street, Yuen Long, +852 2331 2515
Open 10am–10.30pm daily:
Shop 408, 4/F, New Town Plaza Phase 1, 18 Sha Tin Centre Street, Sha Tin, +852 3905 1736
3. Chun Shui Tang Culture Tea House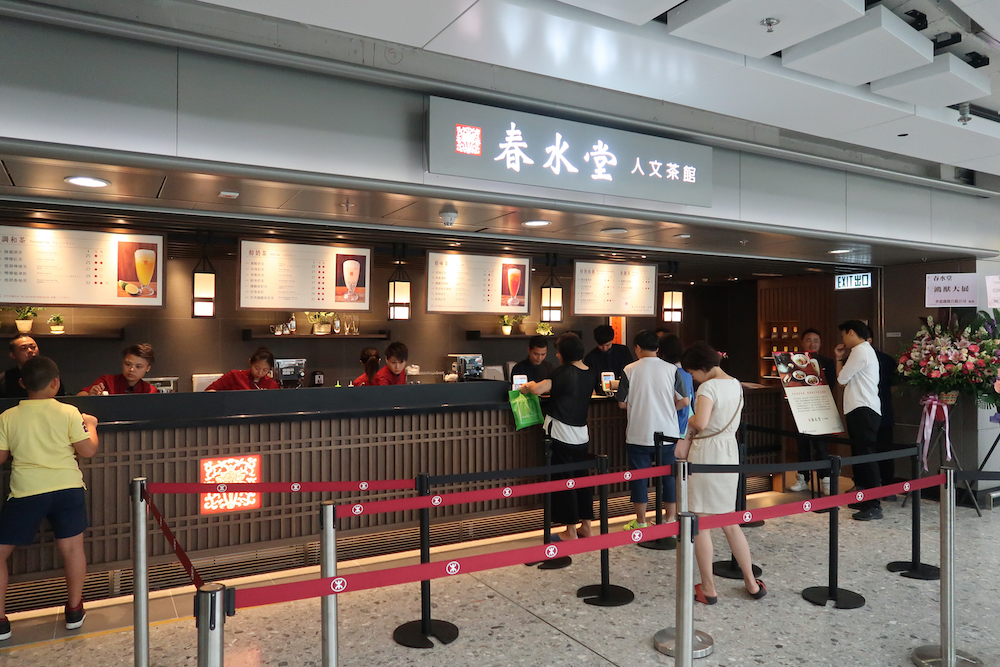 Committed to providing high-quality drinks, Chun Shui Tang uses only handmade pearls and tea leaves imported from Taichung farms. Its special drinks mix a variety of succulent ingredients, such as the tomato honey tea and the lemon jasmine tea with fig jelly. It's also the pioneer of using cocktail shakers to concoct hand-shaken bubble tea. Its pure tea series, which provides top-notch brews such as the Prime Ali Mountain oolong tea and the Ali Mountain jinxuan tea, lives up to Chun Shui Tang's reputation as being a "cultural" tea house that promotes traditional Taiwanese teas.
Open 8am–8pm daily:
Shop 5, Level B1, West Kowloon Station, 3 Austin Road West, Tsim Sha Tsui, +852 2880 5115
Open 11.30am–11pm daily:
Shop 1, Level 1, Millennium City 5, 418 Kwun Tong Road, Kwun Tong, +852 3619 4335
Open 11.30am–9.30pm daily:
Flat 2131, 2/F, Phase 4, 18 On Luk Street, Mostown, Ma On Shan, +852 3619 5472
4. iTea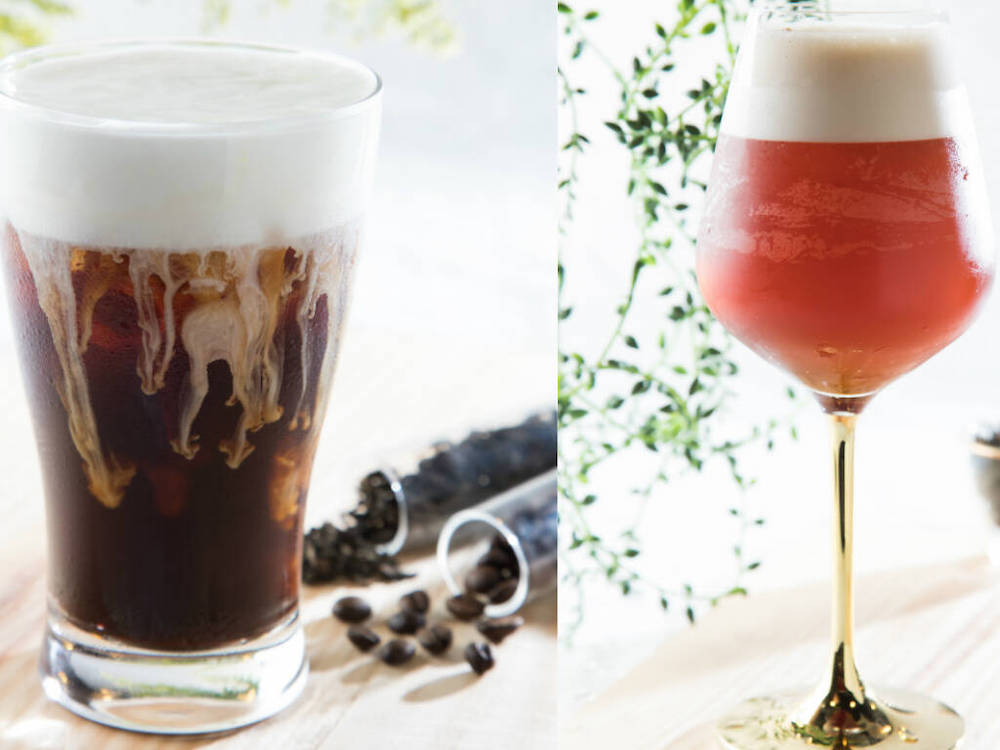 This concept store in Tsim Sha Tsui was founded by Ying Kee Teahouse, a traditional Hong Kong company that has sold high-calibre tea leaves for more than 130 years. Besides offering cold-brew teas, cheese-foam drinks and fruit teas, iTea sells unique "tea coffee" drinks that mix our two favourite caffeinated beverages. The most unique drinks here are those in the N+ Bubble series. Ying Kee's classic teas are infused with nitrogen to produce a creamy texture, combining traditional tea culture with modern innovations.
Open 11am–11pm, Mon–Thu and Sun; 11am–11.45pm, Fri–Sat:
Shop D, 21 Cameron Road, Tsim Sha Tsui
5. Teabrush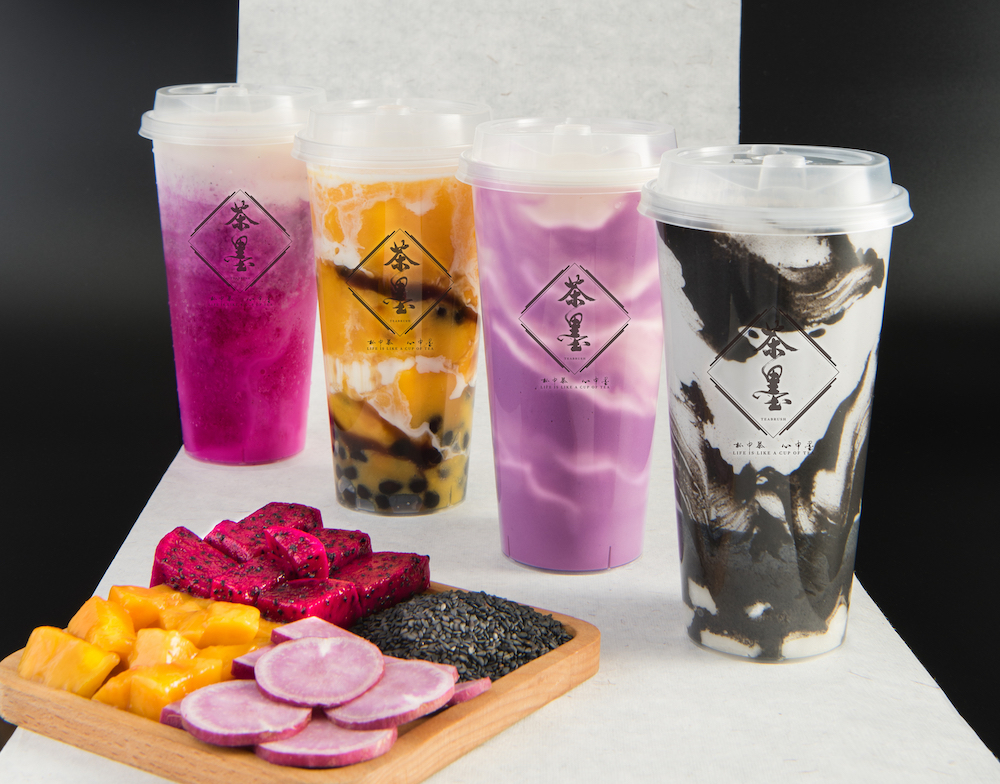 With ingredients gathered from locations ranging from Okinawa to Fujian, drinks at Teabrush promise high standards. The defining feature of Teabrush's beverages, however, is the aesthetic impact. Teabrush's unique "Ink Brush Series" lives up to its name, where ingredients are marbleised in a style that resembles Chinese paintings. This series includes exciting flavours such as the mochi mashed taro jasmine milk tea and the brown sugar mango bubble milk. These immensely Instagrammable items are accompanied by an extensive menu that includes shaken iced teas and gelato milkshakes. Teabrush also provides the option of soy milk to replace milk in drinks if you'd like to go lighter. Low-fat gelato ice cream and cakes to go with your drink are also on offer.
Open 12pm–10.30pm daily:
Shop L411, 4/F, The One, 100 Nathan Road, Tsim Sha Tsui, +852 2786 3318
6. Bubble Lee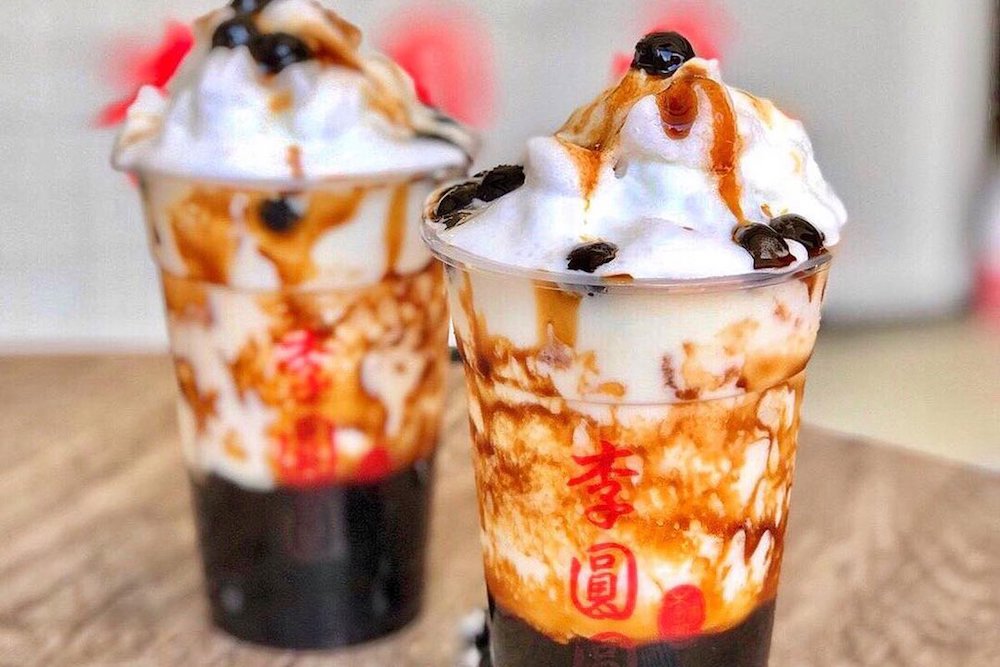 With an open window inviting buyers to look right into the kitchen where the drinks are born, Bubble Lee is reputed for its tasty and tangy pearls, which are fried fresh within two hours of serving. Besides soothing drinks such as milk with ginger juice and wintermelon tea, Bubble Lee offers a wide range of brown sugar boba items. The "2.0" option for these drinks lets customers upgrade the amount of milk in drinks for a creamier texture and a richer taste. Bubble Lee is also the only store in Hong Kong to sell the brown sugar boba milkshake, which achieves a perfect balance between the chewy, sweet pearls and the cold, creamy milk.
Open 12pm–11pm, Mon–Thu; 11am–11pm, Fri–Sun
38 Pilkem Street, Jordan, +852 6436 9999
7. Starbucks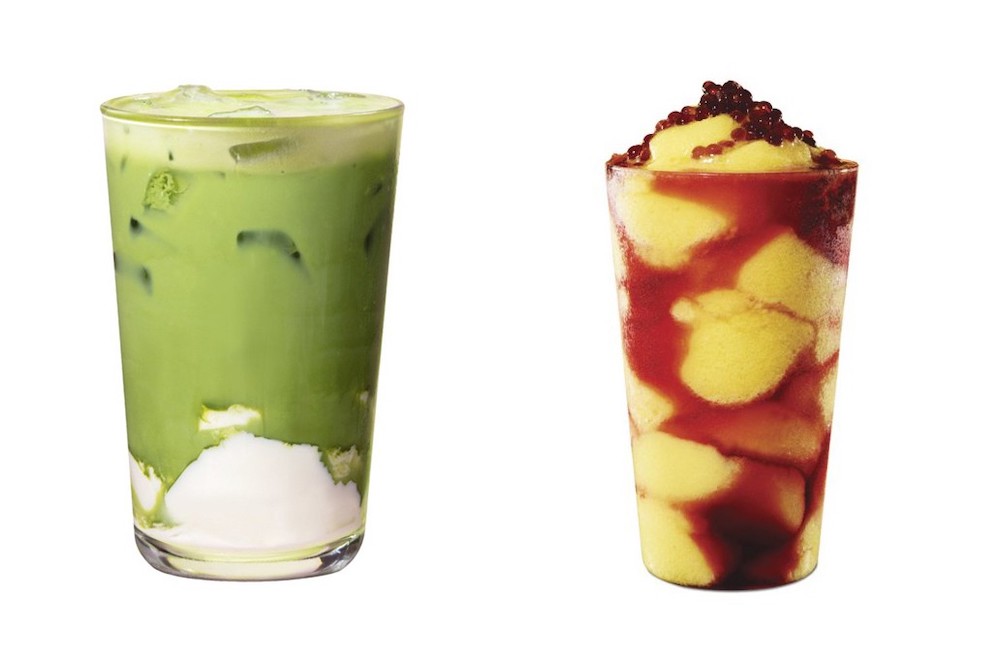 While the global coffee powerhouse is not commonly known for premium bubble tea, Starbucks' "Take a Giant Little Break" Series (launched exclusively in Hong Kong) features two experimental boba spin-offs. The iced pure matcha latte with tofu pudding combines the Japanese delicacy with the traditional Hong Kong dessert through the Taiwanese method of mixing drinks with pudding, while the frozen mango hibiscus tea with pomegranate pearls blends tropical fruits with chewy boba.
Store Locator: www.starbucks.com.hk
8. TP Tea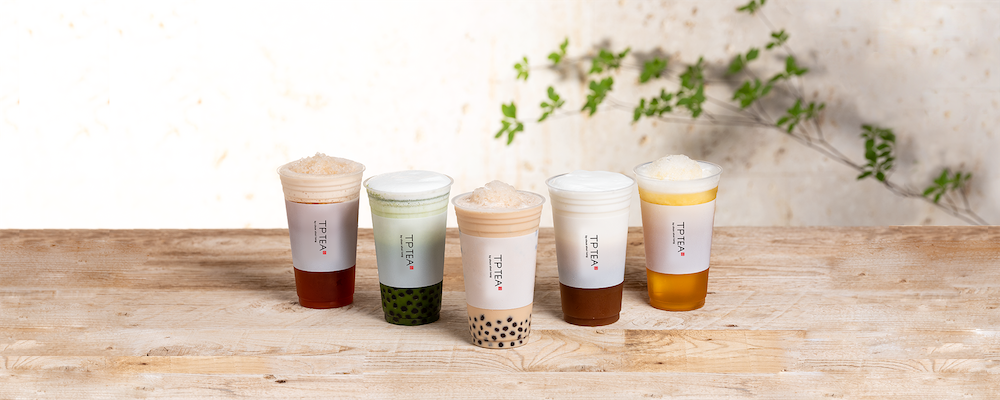 Originating in Taiwan, what makes TP Tea special is its dedication to upholding traditional tea culture from the Tang and Song dynasties, reflected in its classy image. Besides offering many pure teas and lattes, TP Tea has recently launched a limited Tieguanyin latte that's exclusive for the summer. The summer favourites menu also brings us refreshing drinks such as the mulberry fruit tea, mango tea latte and Irwin mango chiller.
Open 11am–9pm daily:
Shop A3, Siu Ying Commercial Building, 151-155 Queen's Road, Central, +852 2391 9006
Open 8am–9pm, Mon–Fri; 11am–11pm, Sat–Sun:
Shop C1, World-Wide House, 19 Des Voeux Road Central, Central, +852 2866 1997
Open 11am–10pm daily:
Shop 1080, 1/F, Phase 2, MCP Central, 8 Sun King Road, Tseung Kwan O, +852 2885 6922
Open 8am–9pm daily:
Shop 56, UG, China Hong Kong City, 33 Canton Road, Tsim Sha Tsui, 28565300
Open 11am–11pm daily:
Shop 19, Level 3, Shatin Centre, 2-16 Wang Pok Street, Sha Tin, +852 26909903
Open 11am–midnight daily:
Shop 6, Foo Tat Building, 50 Soy Street, Mongkok, +852 25766671
Open 11.30am–9.30pm, Mon–Thu and Sun; 11.30am–10.30pm Fri–Sat:
9 Lee Garden Road, Causeway Bay, +852 26900398
Open 11.30am–8.30pm, Mon–Fri; 11.30am–7pm, Sat–Sun:
20 Hoi Kwong Street, Quarry Bay, +852 28130599