What to see at the HK Lesbian and Gay Film Festival 2020
November 20, 2020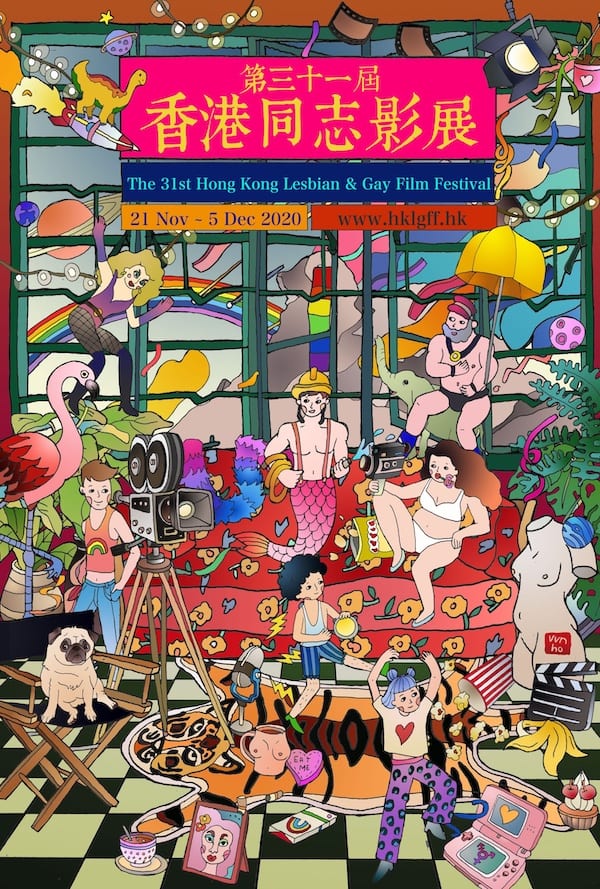 After repeated postponements in light of the Covid-19 pandemic, the longest-running LGBT film festival in Asia is back. The 31st annual Hong Kong Lesbian and Gay Film Festival opens this Saturday, 21 November 2020 and runs through until Saturday, 5 December 2020. 

Co-presented by the Hong Kong Arts Centre, the festival is showing an assortment of thought-provoking films in cinemas city-wide. The Hong Kong Lesbian and Gay Film Festival Society is a registered non-profit society aiming to encourage wider acceptance of the LGBT community in Hong Kong. The cinematic works of art showing in this year's festival have been carefully curated by Joe Lam, the festival director.

Since HKLGFF is a Hong Kong-based film festival, it's only natural to celebrate local talent. The essence of the LGBT experience in Hong Kong is beautifully captured in three short films by three Hong Kong directors.

From Here to There is the graduation film of Norris Yee-Lam Wong, who recently made her debut in the world of cinema. It follows the story of two men meeting by chance 10years after their poignant affair in college. 
Ward 11 centres around a pair of lovers peacefully emoting and dancing together, presented by award-winning director Jessey Tsui-Shan Tsang.
Forever 17 explores the trials and tribulations of a relationship spanning 40years. 
As an added bonus, all the Hong Kong film directors will attend the screenings and conduct discussions afterwards. These discussions will be made available via Zoom as well.
Monsoon starring Henry Golding
Featured arthouse film Monsoon portrays a Vietnamese man (played by Crazy Rich Asians' Henry Golding) rediscovering his roots in a familiar yet distant land. Echoing the director's experiences as a Cambodian immigrant in Britain, this film paints a compassionate picture of life as a newcomer in your birthplace. 
The audience can even get involved in the inaugurative Best Short Film Audience Award by voting for their favourite short film to win. Due to the Covid-19 pandemic, organisers extended deadlines, lowered the entry fee and arranged for lower prices for students.
Tickets (HK$80; HK$64 for full-time students, seniors aged 60+ and people with disabilities) are available now so what are you waiting for? Watch the festival trailer here.
Learn more about the Hong Kong Lesbian and Gay Film Festival 2020