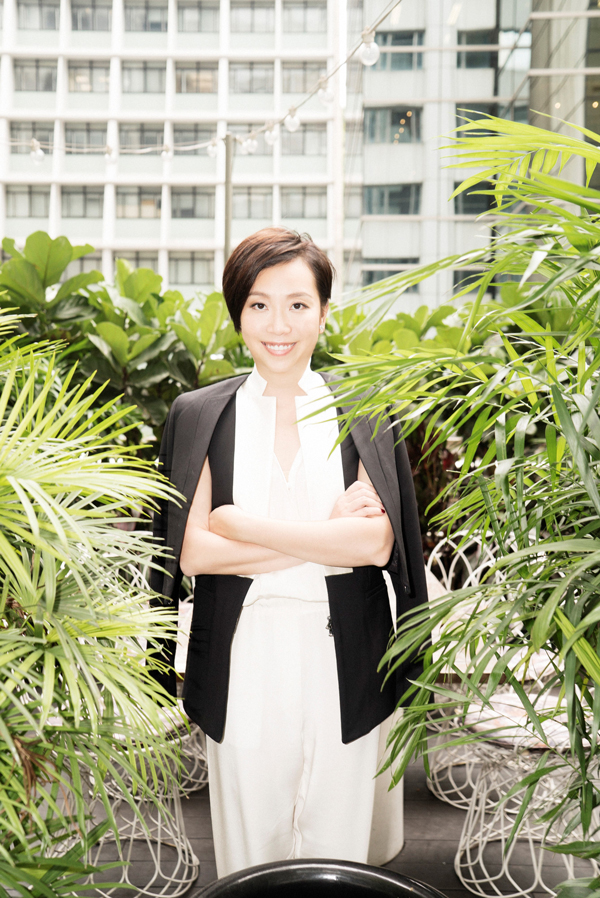 With 13 venues to her name, Singaporean-born Yenn Wong is one of Hong Kong's most successful restaurateurs. Her JIA Group restaurant portfolio is diverse, ranging from rustic Italian at 208 Duecento Otto to one Michelin-starred Cantonese at Duddell's. In between, you'll find modern British from Aberdeen Street Social and Rhoda, Thai food at Mak Mak and Chachawan, Spanish at Ham & Sherry, Indonesian at Kaum and even Southern Californian at Commissary, just to name a few. Though the themes are seemingly disparate, they're each united by the effortless style, deep substance and uncompromising authenticity Wong brings to each project.
But beyond being a successful and creative entrepreneur, she's also ahead of the fray when it comes to adopting sustainable practices within restaurants. Over the past two years, she and her team at JIA Group have worked to remove straws from all venues and reduce food waste—two of the most pressing issues facing the industry today.
As part of this week's eco-initiative, we spoke with her to find out more about the challenges of running an eco-friendly restaurant empire.
When did you first become interested in sustainability?
I grew up in Singapore, where the streets are pristine and the idea of littering taboo. Inside the home, we were taught not to waste our food - and that leftovers made for a great lunch (something that holds true today). After high school, I went to university in Australia. As a country, they take such pride in their environment and preserving it, from their rubbish collection and recycling system to the embargoes the fisheries place on what can and can't be caught. As a culture they're so in tune when it comes to protecting what's there. Which then contributes and bolsters the country's reputation as a pristine destination, which Tourism Australia now markets internationally with great success.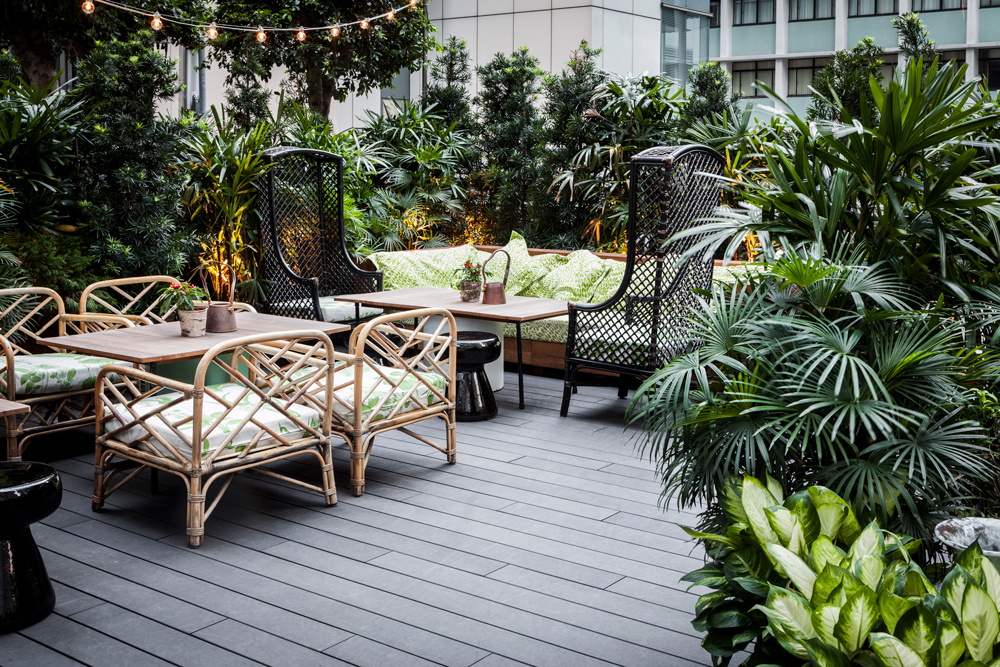 Why is it important to you?
Anyone who has worked, or works, in the hospitality industry knows the concerning amount of rubbish generated at the end of service. Not just rubbish in the packaging sense, but food that hasn't sold and then needs to be thrown away. It started to sink in a little more when I had my sons, they're my next generation.
What are some of the biggest eco-challenges in the restaurant world?
The industry is built around the production and consumption of food and drink, so the challenges are multiple, and to be honest, overwhelming. Like any challenge however, if you break it down into smaller sections and work on those, it becomes less of a daunting task. For us, two of the "breakdowns" we are currently focused on are cutting back single-use plastics and decreasing our food wastage.
How are you guys combating those at JIA Group?
I'm lucky that I have people working with me at JIA Group that are passionate and astute, particularly when it comes to the environment and more sustainable practice. One of these people is James Barker, our Group Bar Manager, who oversees the processes and programs of 10+ venues. Over 18 months ago he began stripping out the use of plastic straws in our portfolio switching to vegetable starch products. Now, in light of Hong Kong lacking the capability to process vegetable starch straws, all venues have metal straws.
James also worked with our fruit and vegetable supplier to stop delivering fruit and vegetables for his programs in single-use plastics. Each venue now has their own set of burlap sacks. Our supplier drops off each day's bounty in them, then picks up the clean one for the next day.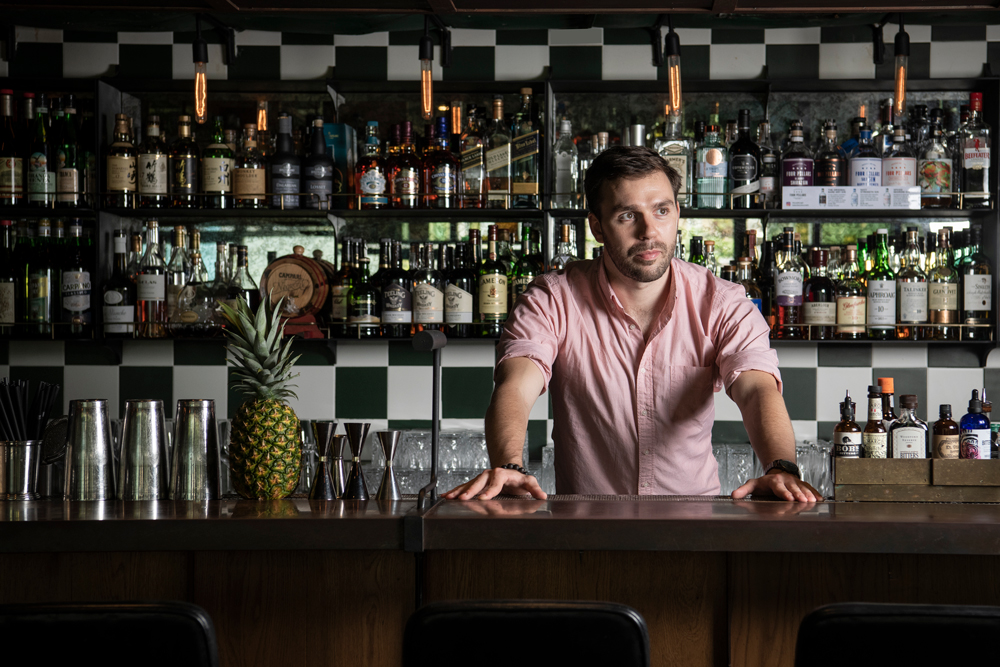 At Potato Head, Bar Manager Tom Egerton's Conscious Cocktail program is gaining international praise and deservedly so. He's in Bali right now sharing with their team all he's learnt in the past 18 months repurposing one ingredient into multiple uses.
On the take away front, if people bring their own coffee cup to a venue, we take HK$5 off. Same if you get a take away lunch box from Mak Mak. We're currently working with Deliveroo too on how our delivery food is packaged, which is a big task, but we have a great partner, so the work that's being done internally, flows out externally.
Traditional buffets can be a great culprit of food wastage. We have one in our portfolio - the weekday lunch and weekend brunch at 208. It's been running for years and with time, the team were able to gain a better understand on how much to prep for service each day. Also at 208 and Commissary, Executive Chef Michael Bolam has registered with Food Saver, it's an app that connects customers with restaurants, offering deals left-over from service. We want to cut back on food wastage even more so, and also help those in Hong Kong who are hungry. So, if you're a charity and have an idea how to partner with us, do get in contact!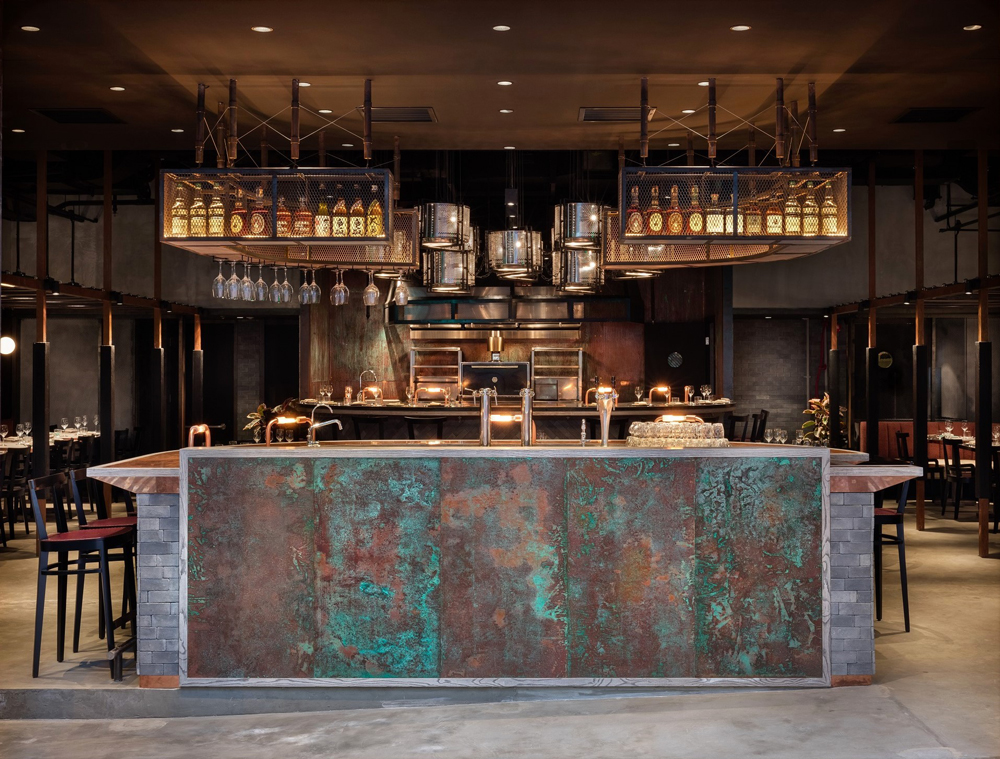 The consumption of meat is a hot-topic in the sustainability world, how does this affect the work your teams are doing in their restaurants?
The sustainable consumption of meat has long been a topic in industry circles, but it's only been in the last few years the conversation has pulled across into the mass media and communities. A study in Science journal concludes that avoiding meat and dairy is the biggest way to decrease your environmental impact on the planet. Personally, I don't see that as a balanced approach - particularly given the existence of thoughtfully raised livestock and cheese from artisan producers. Knowing what you're eating is a less severe approach and more liveable approach. The thought process chef Nathan Green applies at Rhoda is admirable, and a great guide book for those looking to start somewhere. He uses breeds that are in abundance, and where possible buys animals in their entirety, with secondary cuts and offal featuring either on menu or employed in his prep process. Cooking with live fire means Rhoda doesn't waste any natural gas, while the wood used is from windfall, so no trees are cut for charcoal.

JIA Group includes 208 Duecento Otto, 22 Ships, Duddell's, Chachawan, Ham & Sherry, Back Bar, Aberdeen Street Social, Meen & Rice, Mak Mak, Rhoda, Commissary, Duddell's London. To find out more visit www.jiagroup.co