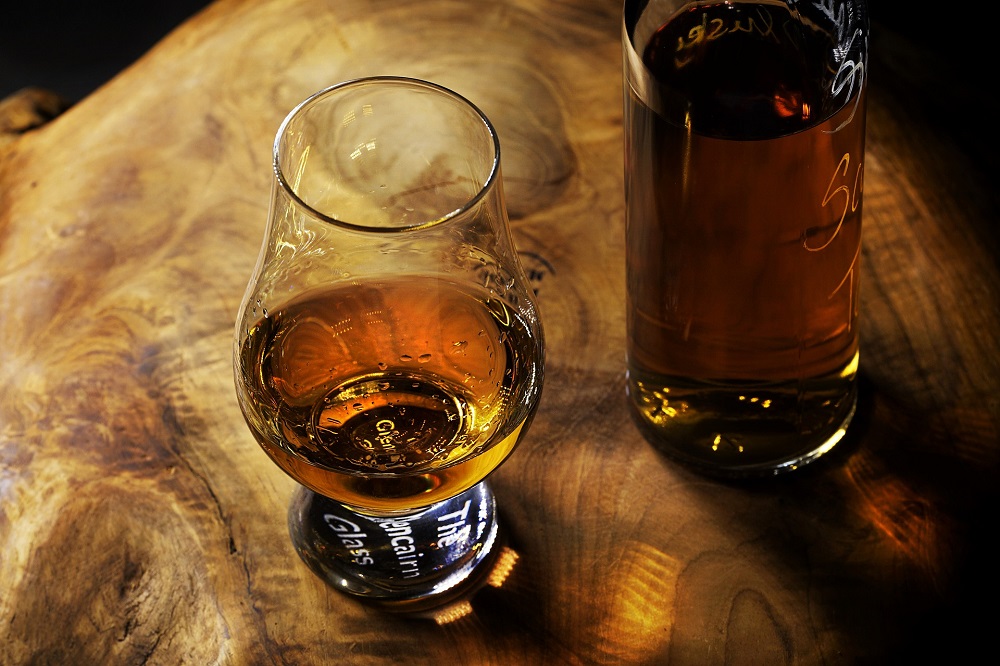 There's a new trend dividing the whisky world: infinity bottles. They're a unique, ever changing blend that you create by combining the last of your favourite whiskies in a decanter (if you want to know more, Punch did a great write-up explaining the ins and outs).
Some view the practice as an exciting, hands on way of interacting with their favourite spirit and getting to play master blender; others see it as an abomination and affront to the actual masters. So, we spoke to Hong Kong's spirit experts to see what they had to say on the matter. Unsurprisingly the results were split.
All in Favour
Martin Eber

Blogger and founder of Time For Whisky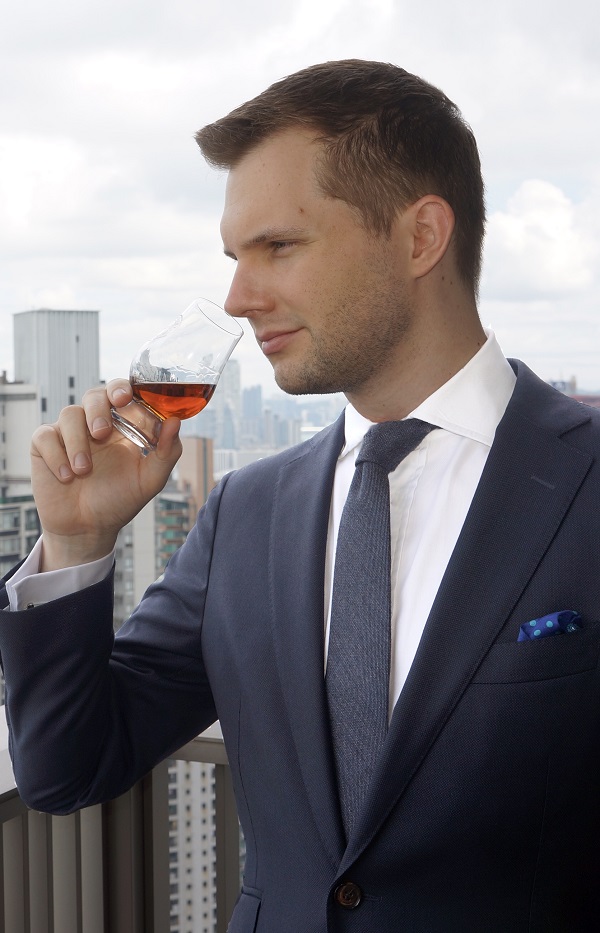 Infinity bottles area a great idea! Not only do they help you finish up those bottles that have a few drams left in them, they let you create a whisky that's truly unique – one you can really call your own (and if you're really lucky, it actually might not be terrible!). Lots of "almost empty" bottles, and the desire to replace them with full bottles, is what inspired me to start my own infinity bottle. I also loved the idea of a constantly evolving whisky, having seen some bars (like Milroys of Soho in London) do it to good effect. Mine started off with a special single cask Glenfarclas, then a dram of Macallan 18, a Mars "Lucky Cat" and a single cask GlenDronach from 1995. It probably has about 25 whiskies in it now, and I always try to limit each to just a dram, so no one whisky overpowers it. It started off heavily sherried, so I've kept it in that vein. I'm not super militant about what goes into it, but I do try and keep anything smoky or peaty out it. It makes a solid dram, not super complex—but tasty enough. If you're interested, I say just give it a go! All you need is two whiskies and an empty bottle, so dive in! I keep mine in an old Mars whisky bottle, because I like the shape. It has a long neck tag on which I write the month and additions, but I'll eventually need to move it to a book.
Victoria Chow

Founder of The Woods bar and KWOON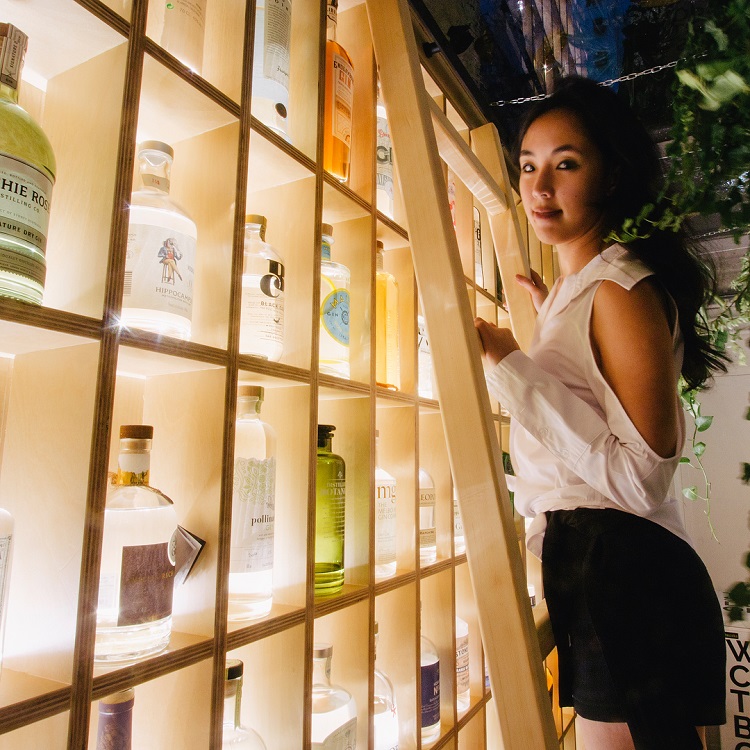 I have nothing against infinity bottles, I think it's a fun experiment for anyone! One of my favourite whiskeys, Highwest Campfire, is a crazy blend of scotch, bourbon and rye that no one thought would work – so I believe wonderful things can come from mixing and matching with heart, and purists shouldn't stop others from experimenting! Sadly, I don't have one going now. Whenever I'm approaching the last few pours in a bottle, I usually just use it as an excuse for an extra tipple. This may be a good test of discipline, so maybe I'll start one tomorrow! Going from what I currently have at home, it'll have Michter's 10-year old bourbon, Glenmorangie Nectar D'Or, Macallan sherry cask, splashes of the Tasmanian Sullivan's Cove American Oak (If I can bare to give any up) and maybe a wash of Hennessy XO for a twist…but only maybe. I like the element of surprise, and it'll certainly make a great dinner party conversation starter, regardless of how it tastes. It also lets you play master blender for a split second – a job too few people know the intricacies of. Personally, I wouldn't take it too seriously, and I wouldn't keep track of what's inside. Half the fun is knowing I can't replicate it again! But I'd be wary of adding anything too punchy – like cask strength whiskies or super peaty Islay whiskies—in large quantities without tasting bit by bit. But otherwise, I say close your eyes and go for it!
Read more: Victoria Chow opens new cocktail destination 
Those Against
John Nugent

Beverage Director at Leading Nation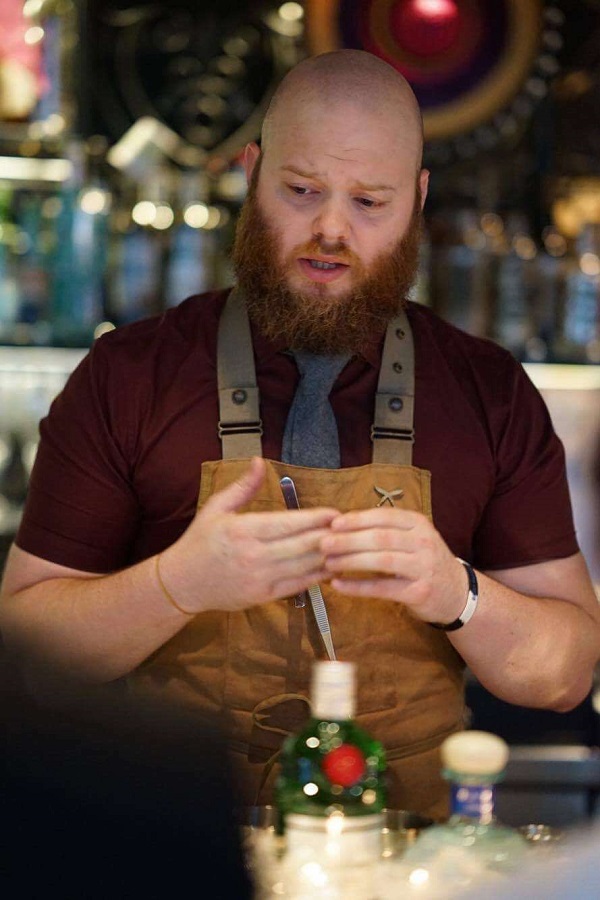 I think that infinity bottles are fun from a home-bar perspective. If you want to curate your own whiskey for guests during dinner parties, then why not? But from a bar perspective, it doesn't seem to be very applicable. People are always doing weird stuff with their booze at home—this is just one of the things that I've seen! Personally, I have developed such a love for whiskey over the years that I don't want to tamper with it too much. Yes, I put it into cocktails – but that's because I think it's going to be accentuated by certain flavours. With infinity bottles, it seems like people just hope for the best. If you're going to do one, I think it would be a fun idea to have a log of whiskeys and the name of the guest that put whiskey into your infinity bottle. That way, it becomes somewhat of a guest log and scrap book of previous parties.
Thomas Egerton

Bar Manager at Potato Head Hong Kong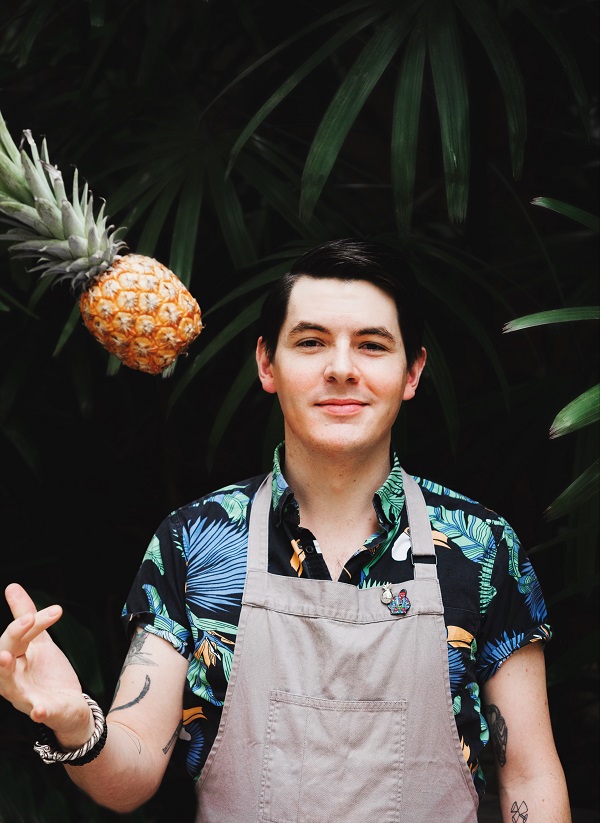 I've only heard of infinity bottles recently, and I feel very strongly about them. Before I worked at Potato Head (and invested heavily in tropical shirts), I ran a bar with over 400 single malts and a strong focus on education and advocacy of whisky. The man I worked for was even inducted into the Keepers of the Quaich, a Scottish societal appointment for services rendered to the industry of Scotch Whisky. So, while people are free to do whatever they like with their malts, I would never recommend the practice. The master distillers and blenders of whisky houses have spent their lives mastering the art and science of creating whisky, perfecting their olfactory senses to master the challenges of blending multiple ages and cask expressions into one final spirit. The assumption that an individual could create a better whisky by simply bunging two unmeasured amounts of whiskies that differ greatly in production style, aging and wood profile is misguided to say the least. You've not created one whiskey, you've simply ruined two instead.
Now that you've heard from both sides, will you be making your own infinity bottle, or letting the professionals handle it?
Interviews have been edited for length and clarity