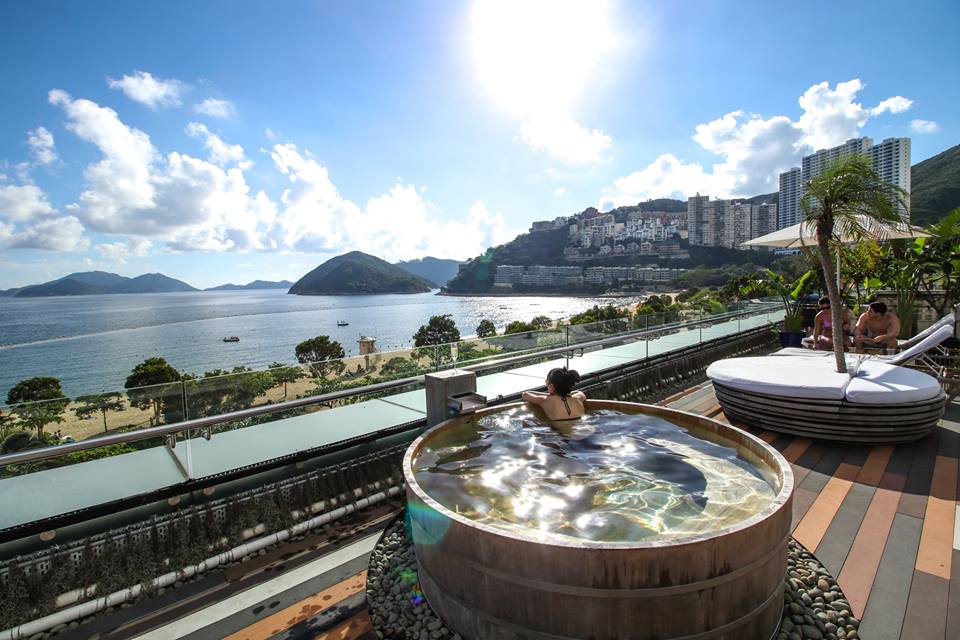 No matter the season, rooftop drinking has become a non-negotiable part of Hong Kong living. While we all know and love places such as Wooloomooloo, Sevva and Ozone, we often find ourselves in the mood for something off the beaten (read: tourist-frequented) path.
Here's our pick of Hong Kong's hippest rooftop bars, which offer more than just a view:
Fu Lu Shou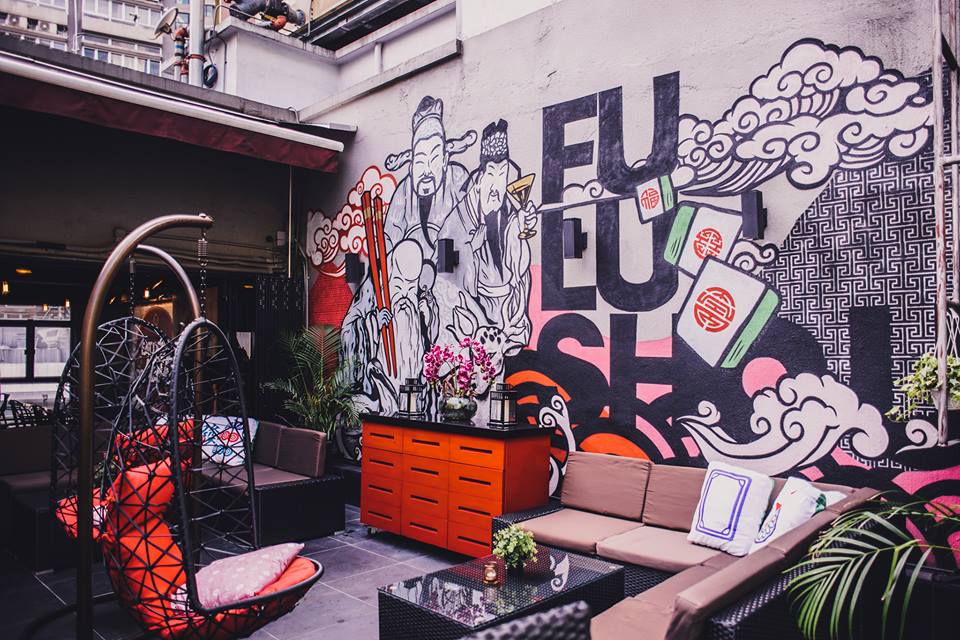 Fu Lu Shou is just one of those places you never get tired of going to. Sure, the "secret" door code might be a bit much but the roomy rooftop terrace, hip graffiti art, mahjong-tiled bar and comforting Chinese food are all class. Wash down old-school 'takeaway'-inspired snacks such as the classic prawn toast, chicken chow mein and Kung Pao chicken with an alcoholic "Dong Ning Cha" or "Typhoon 8″.  
Fu Lu Shou, 7/F, 31 Holywood Road, Central, Hong Kong, +852 2336 8812 (call for the latest code), facebook.com; open Mon-Saturday from 5pm 
Pirata
Can we just take this as an opportunity to say how much we're in love with Pirata's brunch? If you're in the mood for quality Italian food (read: eggplant parmiginia, beef ragu lasagna and fresh tagliatelle with summer black truffle) in more casual surrounds, look no further. Their best hidden secret: the discreet rooftop, which you can head up to for a few casual drinks. This is our post-boozy brunch go-to.
Pirata, 29-30/F, 239 Hennessy Road, Wan Chai, Hong Kong, +852 2887 0270, pirata.hk
Maison Libanaise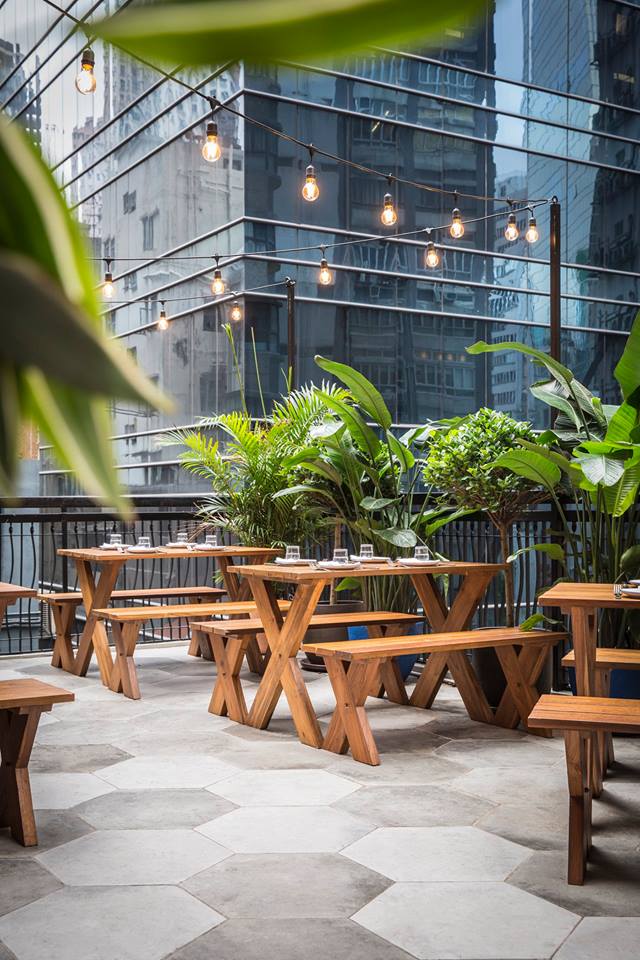 Aside from the frosé, we're absolutely in love with this quaint little spot right in the middle of Soho. Maison Libanaise's "Le Comptoir" takeaway on the ground floor might be your routine lunch pick-up but head up two flights to dine and drink to your heart's content on their "La Buvette" outdoor rooftop. Start by working your way through their unique selection of Lebanese wines paired with their signature hummus, freshly-baked pita and roasted cauliflower with spicy harissa.
Maison Libanaise, 10 Shelley Street, Soho, Hong Kong, +852 2111 2284, maisonlibanaise.com.hk
VEA Restaurant & Lounge 

Two words: truffle fries. We've had our fair share of truffle fries and VEA Lounge's parmesan truffle fries with truffle mayo win out every time on presentation and overall flavour. What some of you might not realise is that VEA Lounge also has its very own rooftop balcony, where they offer a special happy hour deal on selected bar bites and drinks from 5-8pm daily. The cocktails and food are reason enough to keep coming back—the rooftop only sweetens the deal.
VEA Restaurant & Lounge, 29/F, The Wellington, 198 Wellington Street, Central, Hong Kong, +852 2711 0063, vea.hk
Beef & Liberty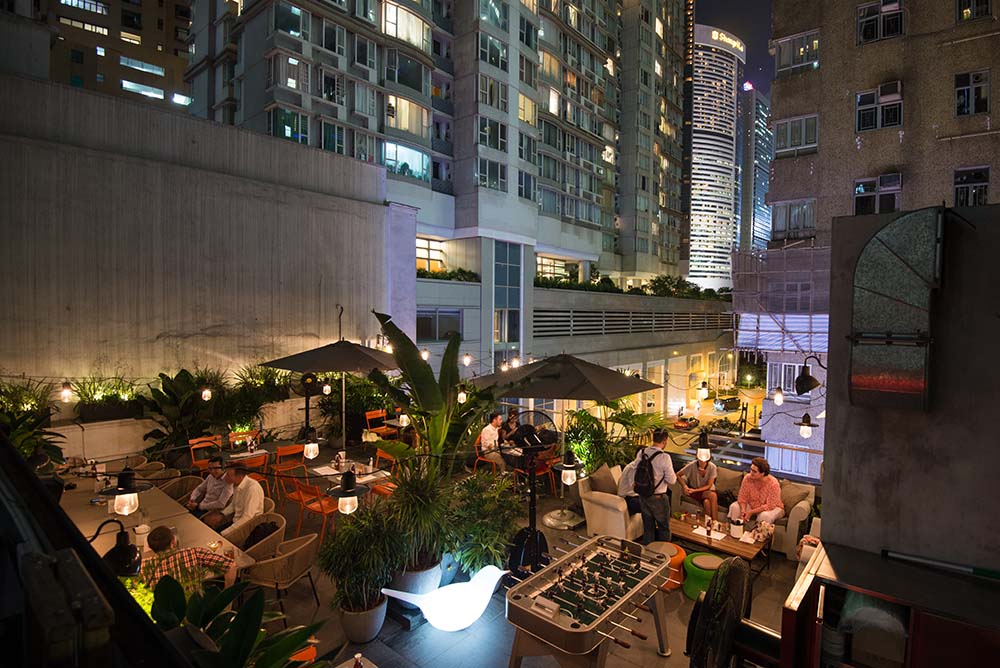 In the mood for a spiked shake and burger? Beef & Liberty in Wan Chai boasts a cool, casual rooftop space complete with a foosball table and comfy lounge chairs. If you're looking for a low-key evening where you can just relax, this ticks all boxes.
Beef & Liberty, 2/F, 23 Wing Fung Street, Wan Chai, +852 2811 3009, beef-liberty.com 
Cabana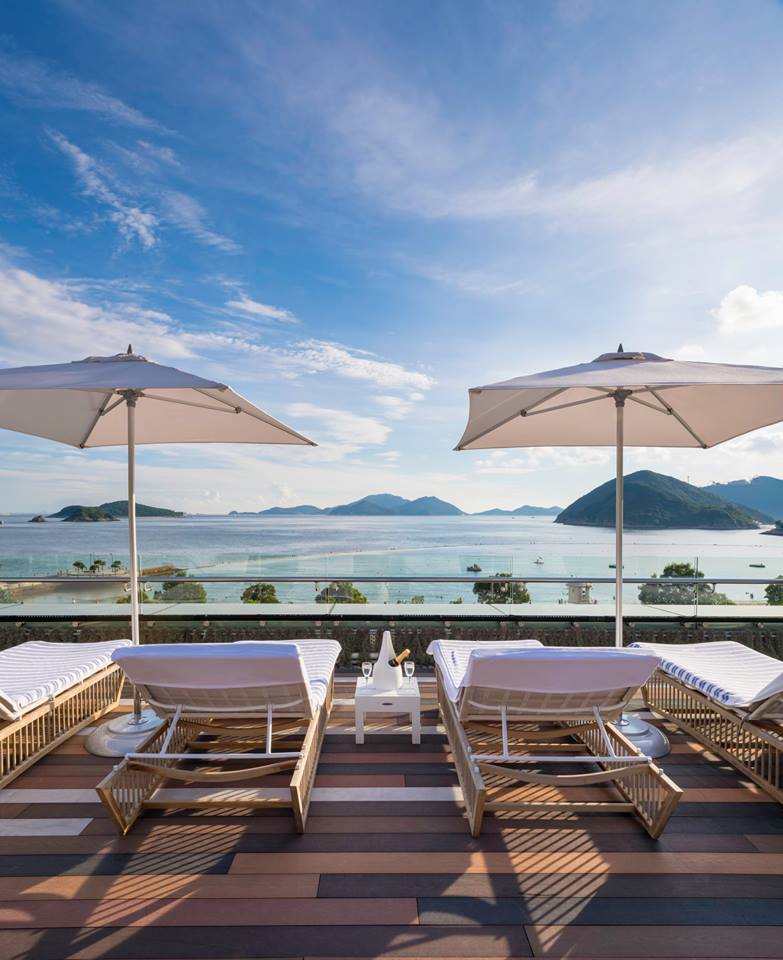 Speaking of relaxation—venture out for a special date night at Cabana. Enjoy some happy hour drinks at Cabana's 10,000 square foot open-air rooftop and recline on one of their sun chairs or turn up the heat in a hot tub. Then head for an intimate dinner by the beach at one of the cosy restaurants at The Pulse (Limewood and Amalfitana are our top choices).
Cabana, Lobby A Rooftop, The Pulse, 28 Beach Road, Repulse Bay, Hong Kong, +852 2889 5939, cabana.hk; open from Wed-Sunday and on public holidays from 10am to 7pm  
Cé La Vi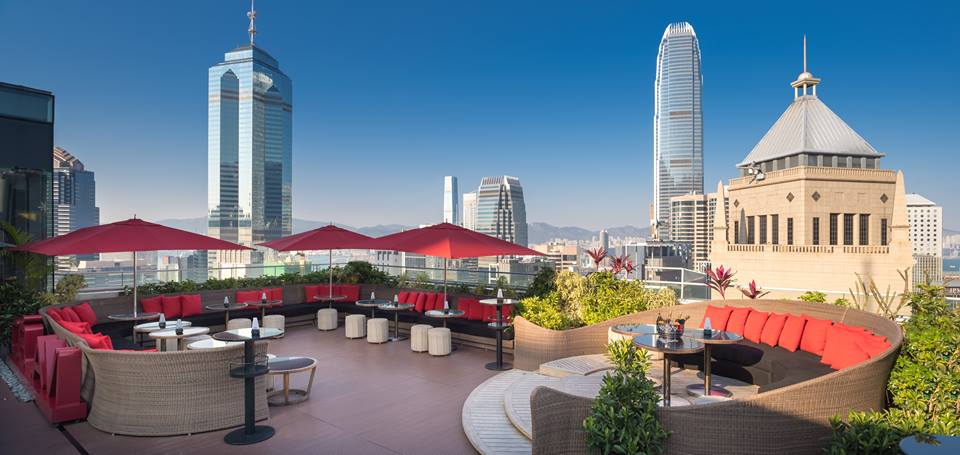 Right in the heart of central, Ce La Vi is the perfect place to gather your friends for an easy, no-planning required, after-work tipple. See and be seen grooving to the set of one of their internationally-acclaimed guest DJs and glitzy cocktails. The sunset here is one of the best thanks to its 'top-of-the-world' views.
Cé La Vi, 25/F, California Tower, 30 D'Aguliar Street, Central, Hong Kong, +852 3700 2300, hk.celavi.com
ON Dining Kitchen & Lounge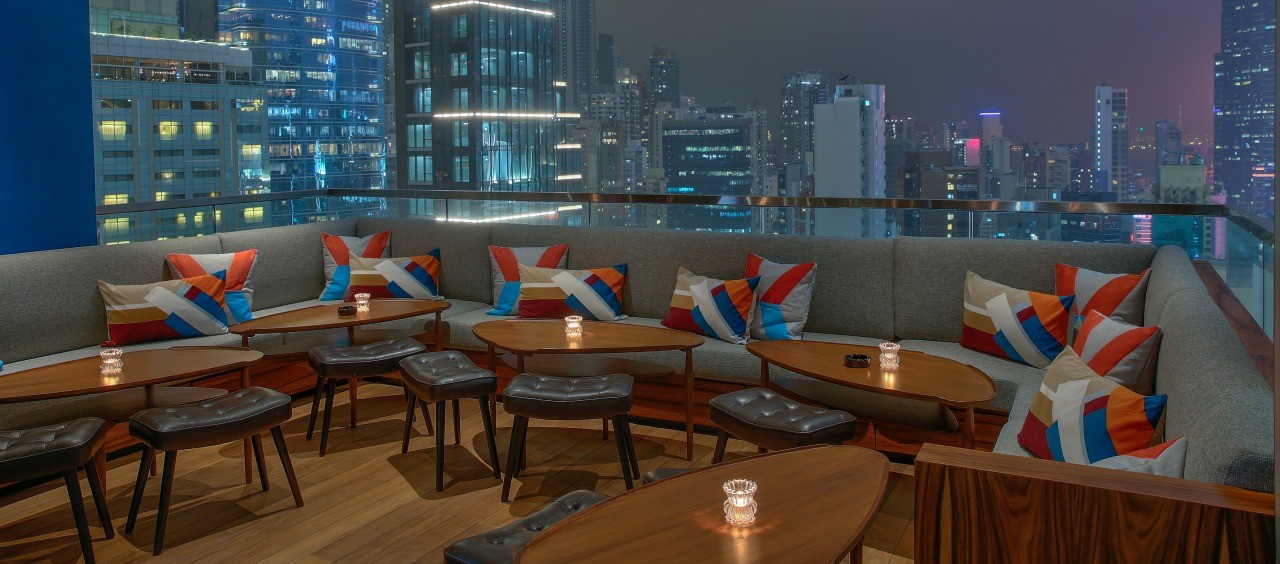 Wine, cheese and #views are what you'll find at ON Dining's lounge. Head there early to grab a seat at their rooftop terrace with a group of your closest and dearest. Their cheese platters come with all the fixings and they also do a pretty mean G&T.
On Dining Kitchen & Lounge, 29/F, 18 On Lan Street, Central, Hong Kong, +852 2174 8100, ontop.hk
Sugar

An oldie but a goodie—Sugar is the ultimate destination when you're needing a reprieve from the likes of Central, Wan Chai and Causeway Bay. The views you get of the harbour from this side of town will make you fall in love with Hong Kong's skyline all over again. As an extra incentive: you can enjoy your drinks with unlimited servings of spiced house popcorn.  
Sugar, 32/F, East Hong Kong, 29 Taikoo shing Road, Taikoo Shong, Hong Kong, +852 3968 3968, east-hongkong.com 
Above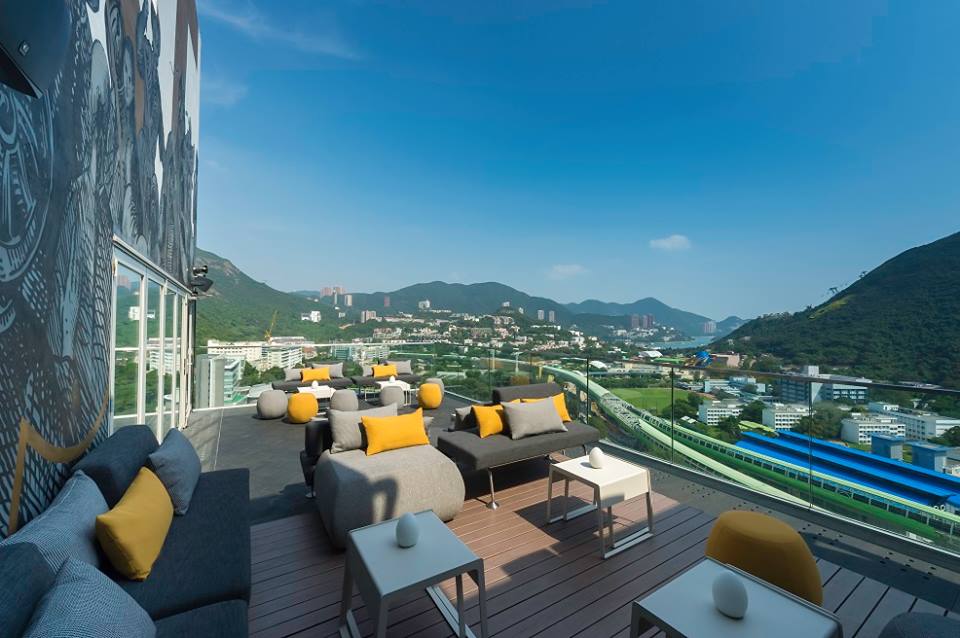 If anything, we like this one for the novelty. With the opening of the Wong Chuk Hang MTR station, places such as Ovolo Southside, 3/3rds (why did their Central branch have to close!) and Pomegranate Kitchen are suddenly so much more accessible. Who would have thought you'd be heading to Wong Chuk Hang for drinks? Switch up your usual routine and head to Above for picturesque views of Aberdeen.
Above, 23/F, Ovolo Southside, 64 Wong Chuk Hang Road, Aberdeen, Hong Kong, ovolohotels.com