Hong Kong interior designers: 5 best tips for small space design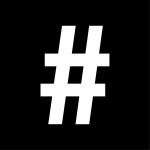 By: Elizabeth Choi
June 4, 2021
Hong Kong is notorious for its "compact" flats, an element of city living which has brought out the ingenuity and resourcefulness in each of us. As we Tetris our way through fitting everything into our homes, it can be challenging to maximise space without compromising aesthetics. We spoke with professional interior designers for their advice on how to design for small spaces, whether that's home, the home office or a business.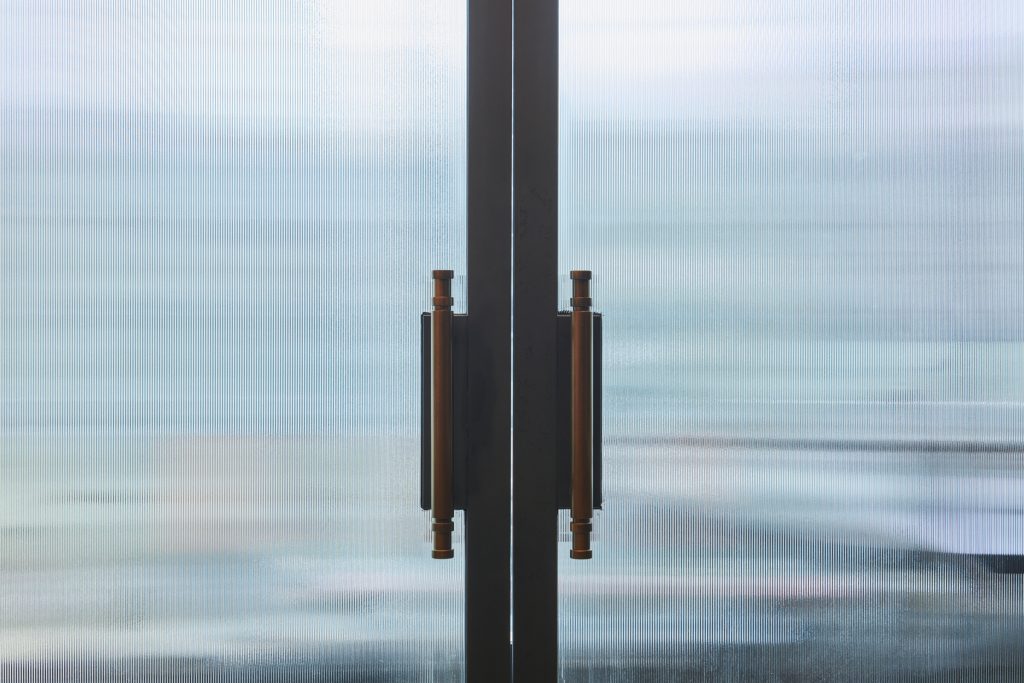 1. Keep calm and draw up a plan
A keen eye for design may not come to everyone naturally but one thing anyone can do is take the time to plan — and planning is key when it comes to the fundamentals of interior design.
"Think ahead," advises Vinki Li, founder of Vinki Li Interior Design, a Hong Kong-based design company that takes a multidisciplinary approach to interior design thanks to Li's background in fashion design from the London College of Fashion, and luxury branding, through Istituto Marangoni. "I think it is very important to understand the fundamentals of what you want to create for your space."
Li suggests thinking about the potential use of the room and any considerations regarding furniture requirements, down to the switches and fixture placements. "Is it a space for comfort? For personal business? What are your most important needs? This greatly affects how you will create the perfect space, both practically and aesthetically."
Gamzar Lee is an interior designer at NC Design & Architecture Ltd. (NCDA), a Hong Kong-based architectural design firm that covers the full design remit encompassing interiors, bespoke furniture and brand storytelling. He points to some basic principles for those starting out on their interior design journey.
"Understand the floorplan first and figure out the inside views and lighting before designing or decorating a space! This is the fundamental step to start a design concept," Lee offers. "Then we can envisage which vibe to create and accordingly imagine the colours and its materials."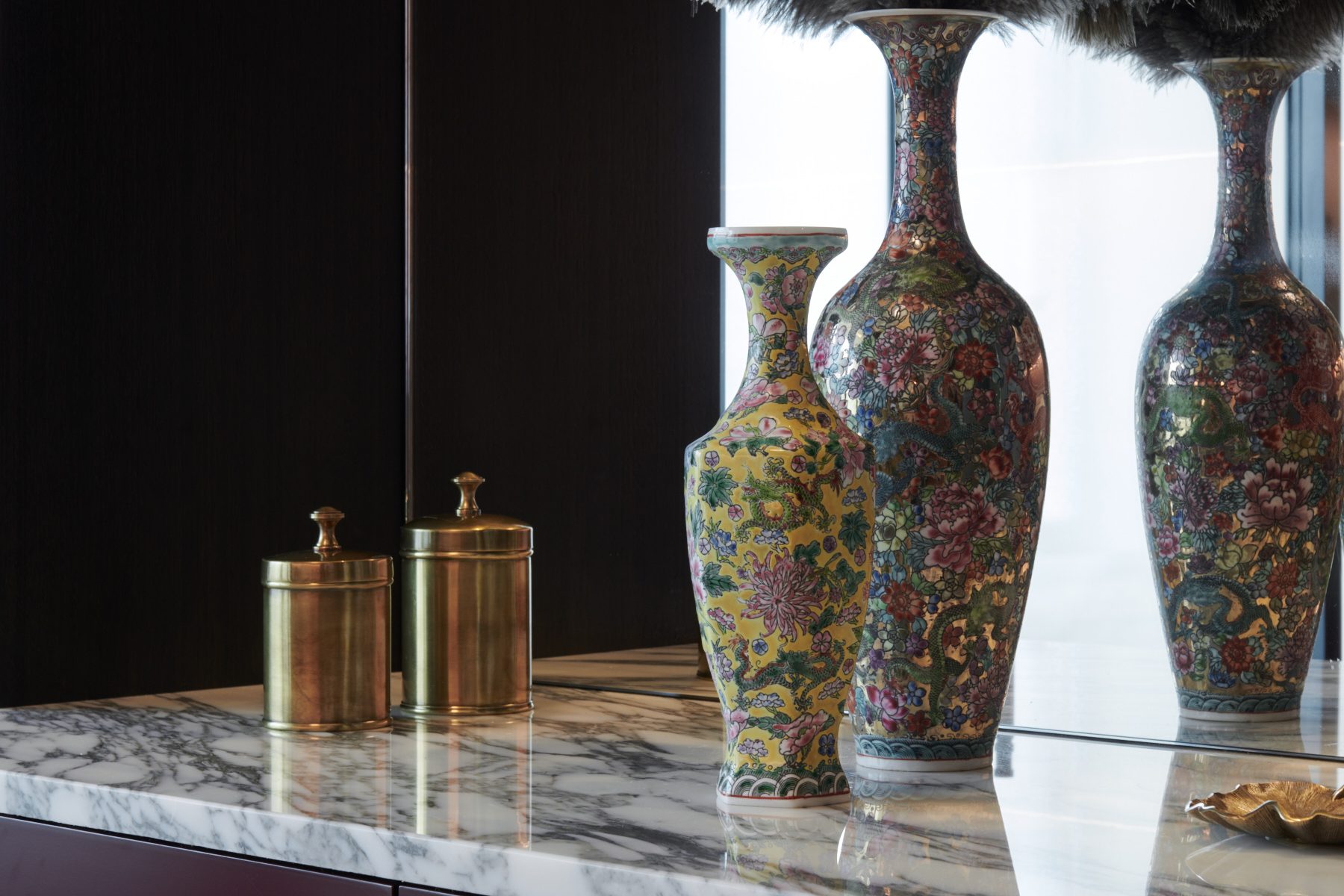 2. Instantly elevate a space with accent pieces and decorative objects, and don't be afraid to experiment
You don't have to start from scratch. In fact, if you're looking to decorate a brand new space, or spruce up a current space, certain items can do that almost immediately.
"Look to decorative objects to refresh your space – a light placed on a table, or one that hangs like a pendant from the ceiling, or a rug," suggests Lee. "These instantly alter the atmosphere, and the mood of your space. But remember, the colors and patterns of the wall and floors are most fundamental, as they serve as the setting for everything else."
Li encourages a little risk-taking and an element of play. "Take the Alice in Wonderland Approach," she says. "Be experimental with scale and proportions, perhaps by adding an oversized painting on a dark narrow wall or affixing small rattan texture into geometrical shapes and contrast it with black veneer cabinet doors. This fusion creates a fun, visual exploration for the eyes, adding depth, character and personality."
Thinking about contrasts, such as new and old, bright and dark, big and small, can also liven up a space. "Infuse old with new and mix and match," says Li. "The variety of adding texture, materiality and colourful tones adds warmth to a space." She references her own personal collection of vintage collectables, such as Chinese chinoiserie vases and an ostrich feather duster, which she placed on empty shelves as decoration to add character and texture to the space's interior design.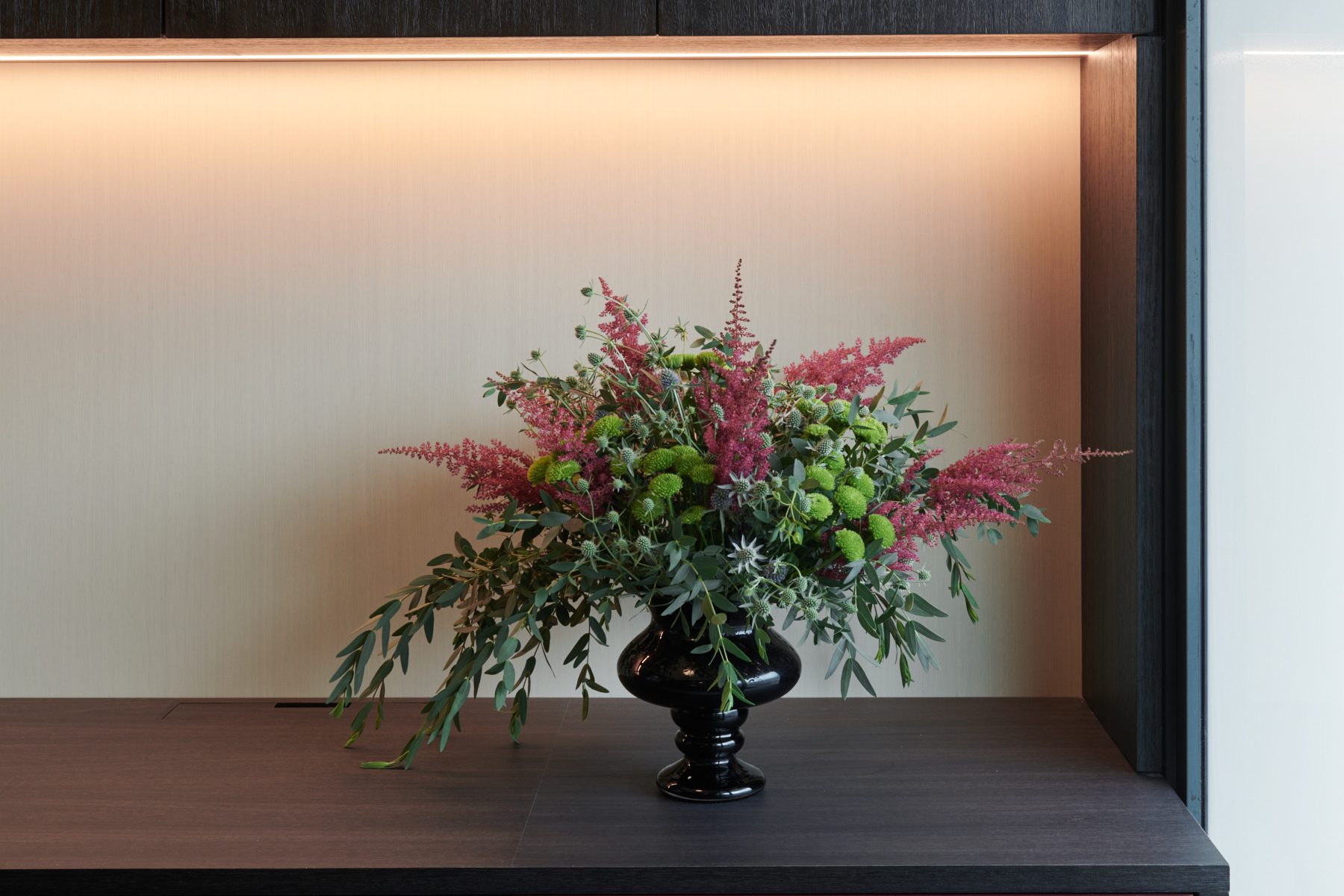 3. Even if you don't have it, you can create space
If there's one thing Hong Kongers know about, it's lack of space. But there are ways to make a room feel more spacious, and it doesn't involve moving to a larger flat. You just have to look up, and down.
"Hide your storage space!" Lee suggests. "Try to use those spaces under your bed, your table or above the shelves." If it's possible, consider opening up your kitchen. "Living rooms in Hong Kong are always small," Lee says, "but an open kitchen can make a big difference."
Tired? One light source from the light your landlord installed. Wired? Lighting up your space with multiple light sources. Li shares some ideas: "LED lighting strips, pendant wall lights to maximise lighting and airflow, reflective lighting such as mirror, glass or high gloss finished surfaces on furniture to maximise the visual perception of a space."
Don't be afraid of heights, Li notes. "Playing with varying heights brings more dimension and visual interest to your space. Take the long tube wall lamps in my office hallway – they break up the clean vertical lines of the wooden wall panels while adding a more touchable, three dimensional texture to the 'heavy' surface behind it." The interplay between materials, lighting, paneling, colours and fixtures create added depth while making the hallway feel less confined.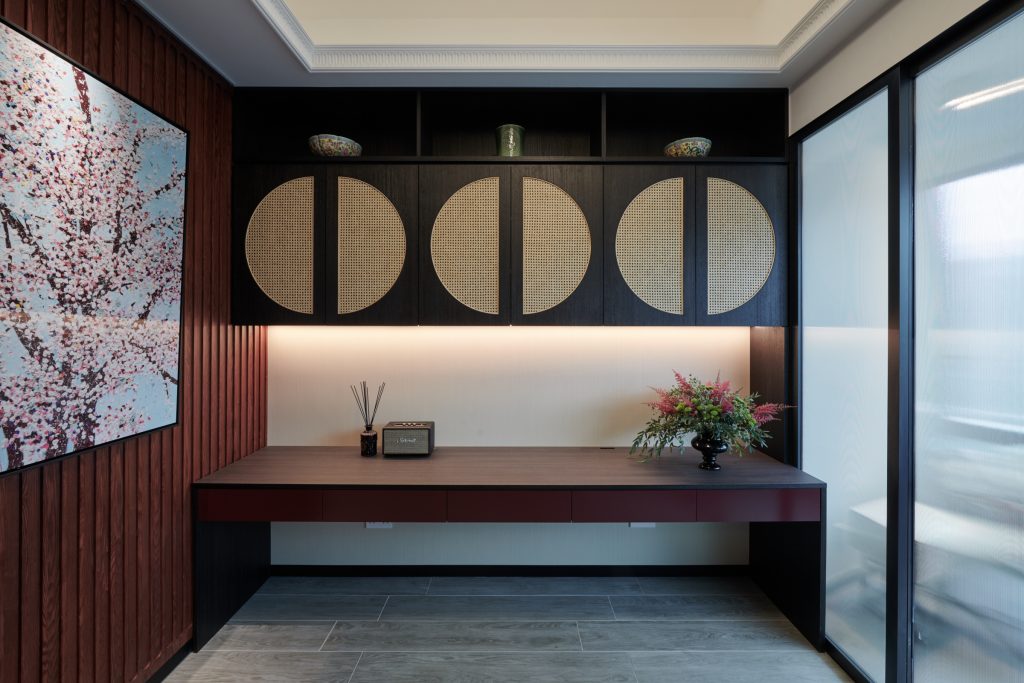 4. Know where the pros shop
While it may be easy to default to IKEA, Hong Kong has a huge variety of options when it comes to retailers and brands for home decor and design elements.
Lee acknowledges striking that balance between quality and cost can be difficult. "There's not that many good and cheap ones," he says, or worse yet, they can be expensive and still not that good. With award-winning designs for some of the city's best hospitality and work spaces, such as Foxglove, WeWork, Dr. Fern's Gin Parlour, and PDT (Please Don't Tell), NCDA knows a thing or two about creating interesting spaces. "I will definitely recommend NCDA for furniture and lighting design."
Li turns to a few brands for various items, all of which ship to Hong Kong or are even based here:
Archetypal – "Archetypal has a great selection of brands in premium to luxury lighting, and all options are very suitable for Hong Kong homes," she says, noting the retailer also ships to Hong Kong. 
Tidløs – Hong Kong-based furniture curators Tidløs carry a number of "classy yet timeless furniture [pieces] from Scandinavian designers." The online furniture store curates a number of Scandinavian brands, "from legendary household names such as Gubi and Stelton, to thriving icons such as Ferm Living and Louise Roe." Li also appreciates how Tidløs is the first Hong Kong retailer to offer the stylish yet sustainable table mats from Dannish brand, Lind DNA, and the definitively minimalistic furniture and carpets of Swedish designers Asplund.
Amara – With over 300 of the world's leading home brands, from home accessories to furniture to outdoor lighting, leisure and well-being, "Amara is a great interior decor retailer," Li shares.
Etsy – "A great platform for finding cool vintage pieces of furniture, home decor items and they do international shipping."
Soane – "I'm a big fan of Soane British design," Li says. "They make furniture, upholstery, lighting, fabric, wallpaper, and every single piece is made entirely in Britain." Li, who appreciates the tradition of craftmaking and high design quality, admires that each Soane piece and textile are inspired by antique originals. "If you're looking for something that has character, and an antique look, Soane is a brand for that."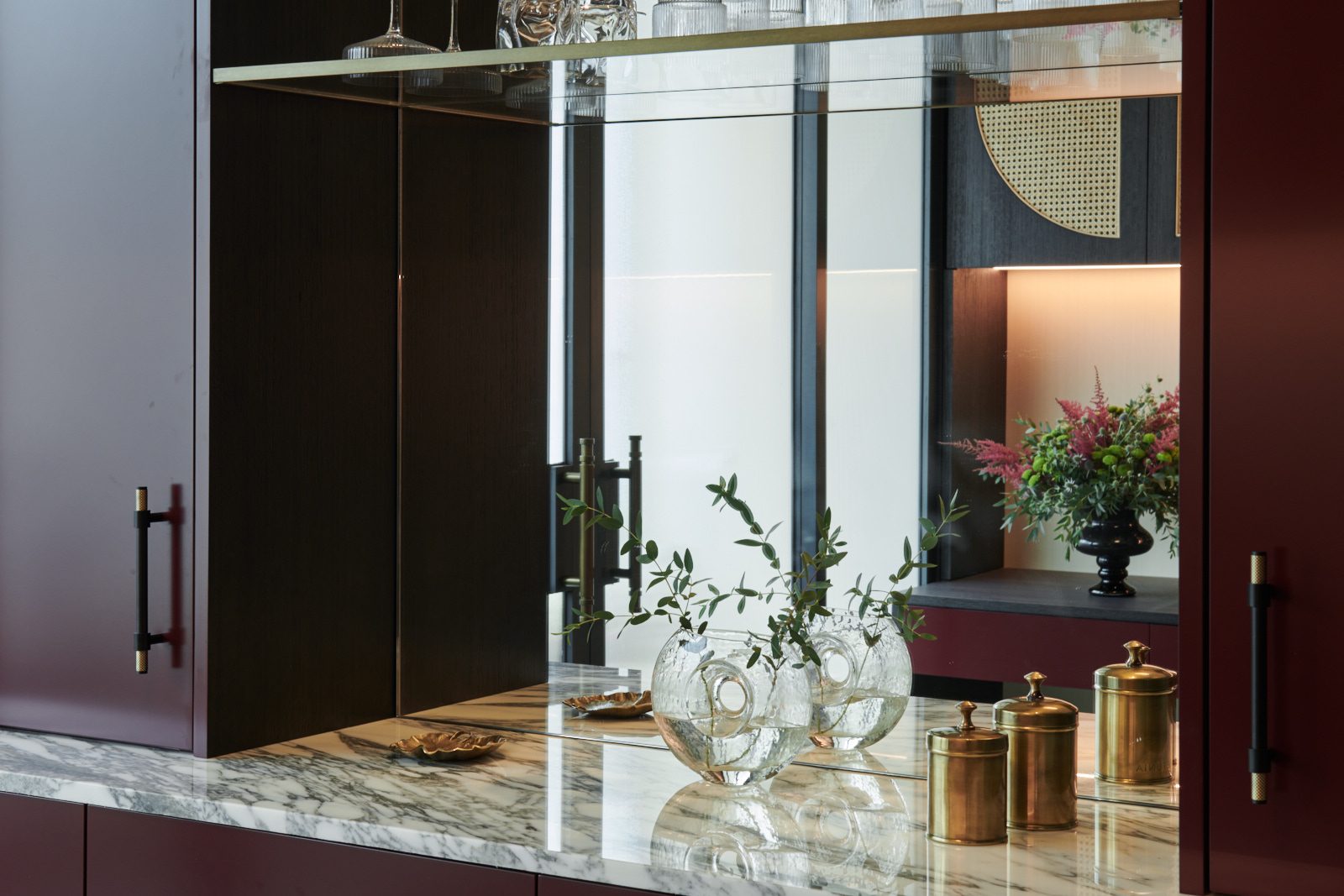 5. You can find inspiration everywhere, if you look for it
The right kind of inspiration to inform your design decisions may not always come from an app or a screen. Be open to discover inspiration from a multitude of sources.
"I normally get inspiration from nature and previous travel experiences I've had: an ancient Airbnb house with a garden in Vietnam, some classic apartment in Paris," says Lee, who is also a freelance craftsman who works with bamboo and metal in his spare time.
Li looks to the tactile and the sensorial as her muses. "Inspiration for interior design is something that should be very personal, something could be inspired by your childhood memory, a moment with your loved ones, food, a scent, a vacation; anything that interacts with your senses could be evoked into your personal space."
"Because I used to study fashion textile and womenswear, I tend to look for inspiration in that sector," Li explains. "And I think that's why I love to mix and match with textures, and have always been confident using different colours and contrasts in my interior design projects."
When it comes to organising your ideas, certainly, the apps can help. "Pinterest is the best place for you to source some great visual referential images," Lee says.
Learn more about Vinki Li Interior Design here, get to know NCDA here and Gamzar Lee's work here.