Now that we're spending more time in our homes, we've surely taken at least some steps to make a more intelligent casa. Yo've probably invested on a smart speaker, set up a CCTV camera, casting videos from your phone to your TV or even started controlling your light bulb through an app.
If you've done any of that, then you're on your way to building that smart home. But you've barely scratched the surface. There's a wide variety of devices geared towards home automation to make your life easier and productive. Whether you're new or looking to upgrade your gear, here are the devices you should check out to make your home even smarter:
Samsung Jet90 AI+ robotic vacuum cleaner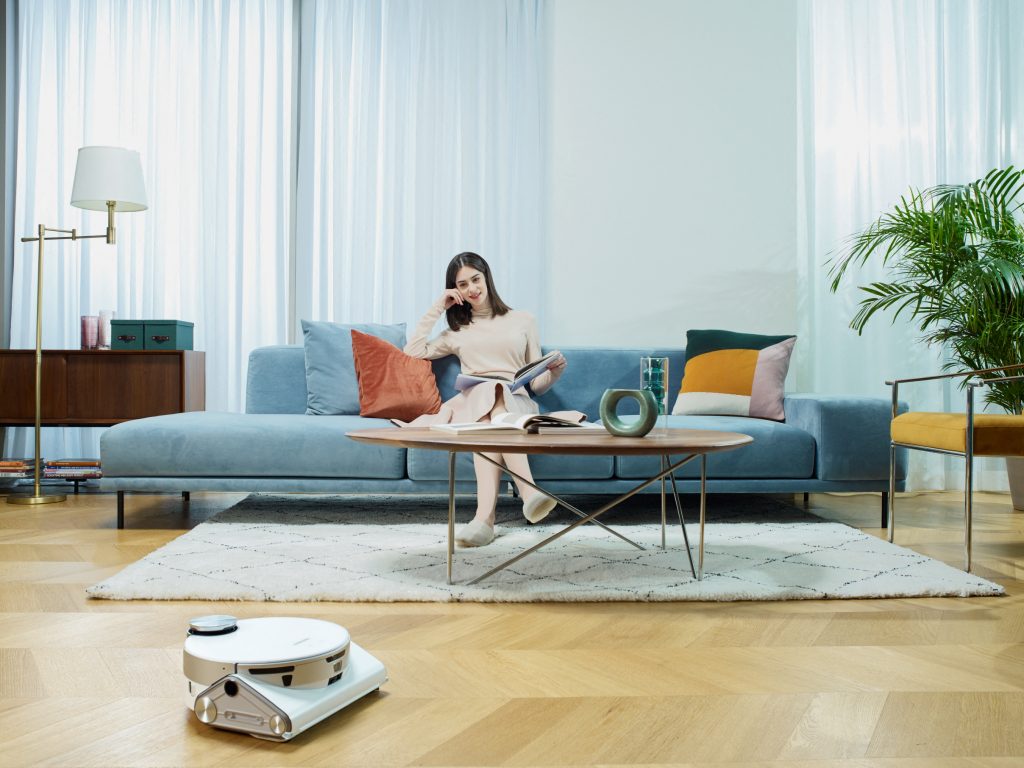 Samsung's Bot Handy robot assistant prototype may have made the headlines during its unveiling at the Consumer Electronics Show (CES) 2021. Shunted to the sidelines is actually an innovative device that's slated to be released to the market soon – the Jet90 AI+ vacuum cleaner. Touted as the first device of its kind powered by Intel AI, it uses object-recognition technology to scan devices on its path and determine whether to avoid it or clean the area around it. Think of it as a smarter Roomba.
Further enhancing its navigational capability is a high-precision Lidar 3D sensor, the same one used in self-driving cars to detect distance and location. And once cleaning is finished, it will return to its docking station and automatically empty its content into a dust bag. Samsung promises remote control through the SmartThings app which lets you monitor its performance in real-time through a built-in camera, as well as set up a cleaning schedule and even specify 'no-go' zones in your home.
LG InstaView refrigerator with voice control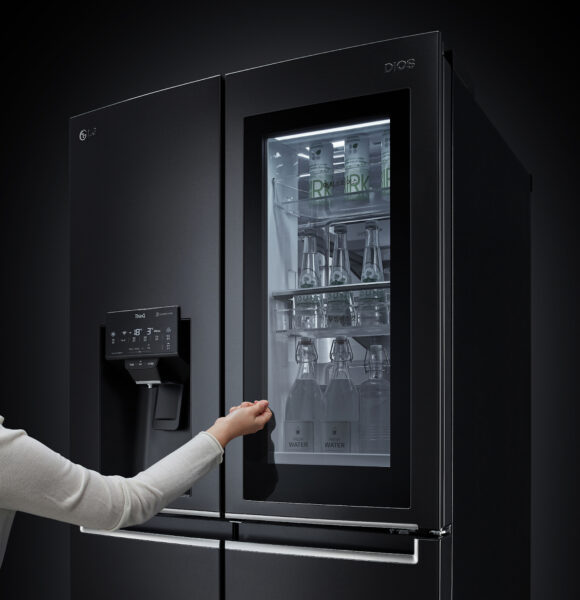 LG gives its InstaView line of refrigerators a novel upgrade by integrating voice control to provide you with hands-free convenience. The possibilities are endless – open the door remotely, check what's available inside, or even order groceries, with just a simple voice command. This led to CES awarding it with Best of Innovation, as a testament to LG's mission to make your time in the kitchen hassle-free and efficient.
In addition to this upgrade, the sleek refrigerator features UVnano technology in the built-in water dispenser for disinfection. The InstaView Door-in-Door is now bigger and with two quick knocks illuminates the interior for better visibility on frequently accessed items. LG also incorporated its DoorCooling+ technology into this line, placing air vents strategically to distribute airflow and evenly cool the entire compartment.
Belkin WeMo WiFi smart plugs
If you wanted to easily automate your home without breaking the bank – or to choose whether to adopt jump into the Apple HomeKit, Amazon Alexa or Google Assistant ecosystem – then a pack of the WeMo WiFi smart plug is a good way to start. All you need to do is plug them into an electrical outlet, plug a 'dumb' device (like a lamp, a fan or even a power strip) into it, and VOILA! Start controlling it from your phone or tablet anywhere, without any hub or paying for a monthly subscription.
The WeMo WiFi looks just like any power adapter. The only indication that this isn't your usual electrical plug is a power button and a LED indicator on the side. Set up is a cinch, all you need to do is plug it in, turn it on and connect it to your home WiFi (2.4GHz, 802.11b/g/n) with its companion app or your choice of smart home ecosystem. Price for a pack of three starts at HK$395.
Ettie smart doorbell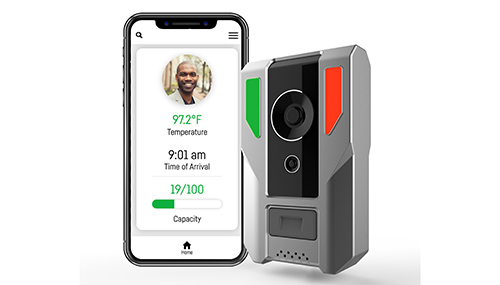 We've all seen the numerous videos from Ring, where their doorbell captures porch pirates or funny going ons outside the door. The Ettie smart doorbell from Plott, promises to one-up them by not only providing HD video and image recording (at a 160-degree field of view), two-way audio and real-time alert features but also allow temperature tracking – a most handy feature during the era of COVID.
The infrared temperature sensor baked into the Ettie is capable of quickly taking a temperature reading and alerts you whether the guest is permitted to enter your home or when the maximum capacity has been reached. It also provides a convenient way of contact tracking by recording a picture of your guest and the time they entered your premises. Pricing details remain scant but Plott promises a release in the second quarter of 2021, so stay tuned.
myQ Pet Portal door
Attention Baha Men – your eternal question of "who let the dogs out?" has just been answered. The myQ Pet Portal door let the dogs out…in style. As with most smart home devices, myQ took a simple product (the doggie door), put their intelligent spin on it, and make it worthy of its place in an automated house.
This made-to-order Kolbe door features a discretely-designed smart panel that opens elevator-style to let your furry friend out. A Bluetooth sensor in the panel works in tandem with the pet collar to activate it automatically (a request mode is also available which requires your permission to let them out). Also included are two 1080p cameras with night-vision to let you monitor your dog, and a two-way audio system for instant communication. Daily reports can also be generated if you really want to keep track of their comings and goings.
Furbo Dog Camera
But more than letting the dog out, a more important question is who takes care of your pet you're away? Enter the Furbo Dog Camera. This device is actually two – a security camera and dog nanny – rolled into one. It might be ridiculous that you'll need a camera to keep tabs on your dog, while they're keeping tabs on your house. But hear me out: once your dog barks, wouldn't you want to see what it's barking at? Video is captured in full HD via a 1080p camera with 160-degree field-of-view, night vision and up to 4x zoom. Two-way audio is also available, letting you carry on a conversation with your furry friend while you're away.
For the dog nanny part, the Furbo Dog Camera holds over 100 pieces of doggie treats to dispense. You can schedule treat tossing or manually trigger it when your pet is hungry or agitated. Each unit starts at HKD1,447 and is shipped for free.
Kohler Stillness Bath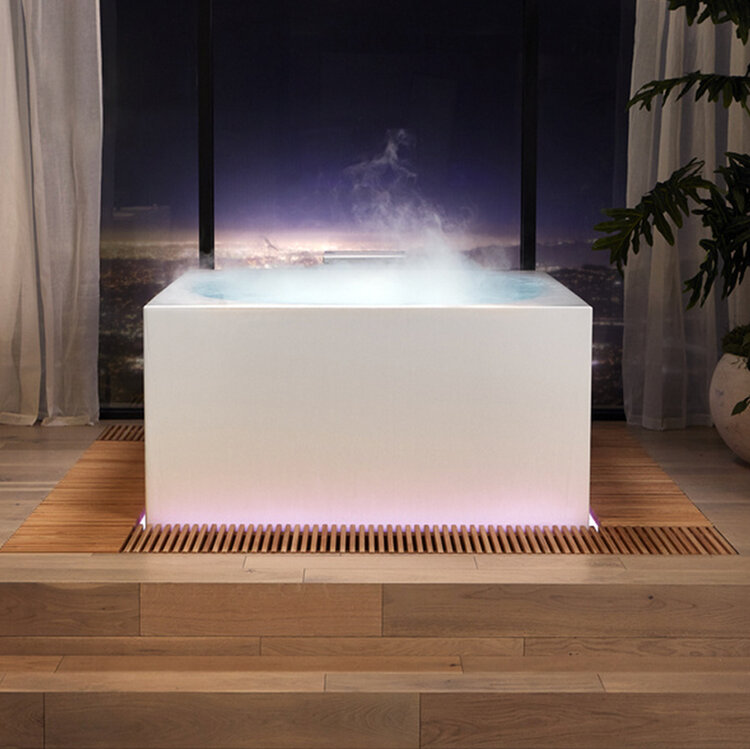 If you thought bathrooms would be the last place to integrate a smart device, Kohler will change your mind. Debuting at CES 2021 is its Stillness Bath smart tub that promises to transform your plain old bath into a luxe spa-like experience. Featuring a clean, minimalist aesthetic, the Stillness Bath draws inspiration from Japanese forest bathing or shinrin-yoku, and is designed to soothe and rejuvenate both mind and body.
The experience starts by using a built-in voice assistant to fill the tub. Water will rise from the bottom and deliberately overflow into the hinoki wood moat to create a soothing sound. And through the Kohler Konnect App, you can further set the mood by controlling the lighting and fog, as well as emit aromas to stimulate the senses. All this relaxation will ease the shock of the price tag – Kohler estimates the Stillness Bath to start at HK$48,000 for the basic model.
See also: WFH: 8 ways to upgrade your home office