10 scarily good Hong Kong cocktails to sip this Halloween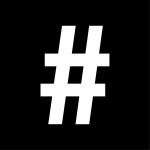 By: #legend
October 19, 2017
OK so trick-or-treating probably isn't on the cards for you anymore—no seriously, no one wants adults turning up at their door asking for candy. That being said, you can still hit the streets for a cocktail crawl to check out all the freaky concoctions being whipped up by the city's bartenders for Halloween.
Not sure where to go? #legend has you covered with some of the best Halloween cocktails in Hong Kong:
Black Widow at Ce La Vi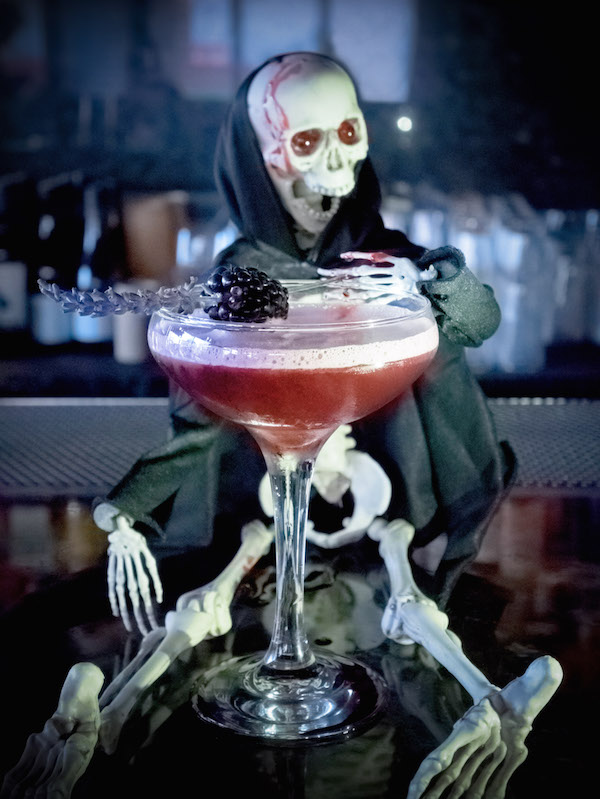 There you go—you've got your costume (see more options here) and drink for the night already sorted. Inspired by Natasha Romanova (played by Scarlett Johansen) from The Avengers, the Black Widow cocktail definitely packs a punch. The drink is bold, daring and sexy with a mix of dry gin, citrus and blackberry layered under Italian Amaro and a savoury dash of squid ink. This drink is made for the daring.
Available from October 22-31
25/F, California Tower, 36-30 D'Aguliar Street, Central, +852 3700 2300, hk.celavi.co
Casper at TokyoLima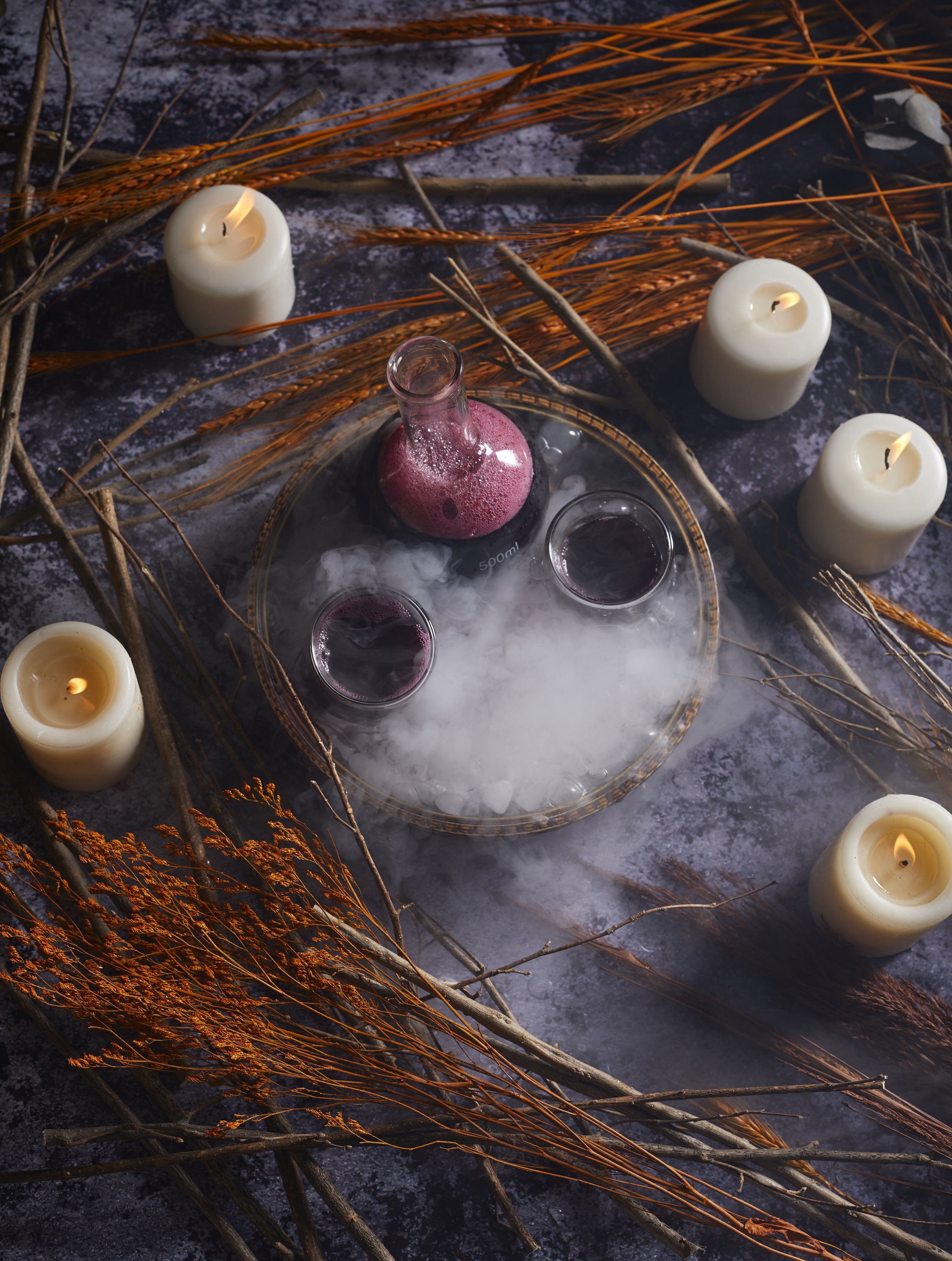 Don't let the name fool you, TokyoLima's Casper cocktail is not for the faint-hearted. The blood-red drink is made with Jose Curevo tequila, saffron syrup, acai liqueur, Chambord and Peychaud's Bitters. It's presented in a beaker surrounded by smoke and glass—perfect for showing off on your Insta-feed.
Available on October 28 at their Dia de Los Muertos party; free-entry
TokyoLima, Car Po Commercial Building, G/F, 18-20 Lyndhurst Terrace, Central, +852 2811 1152, tokyolima.hk
Mrs. Mia Wallace at Employees Only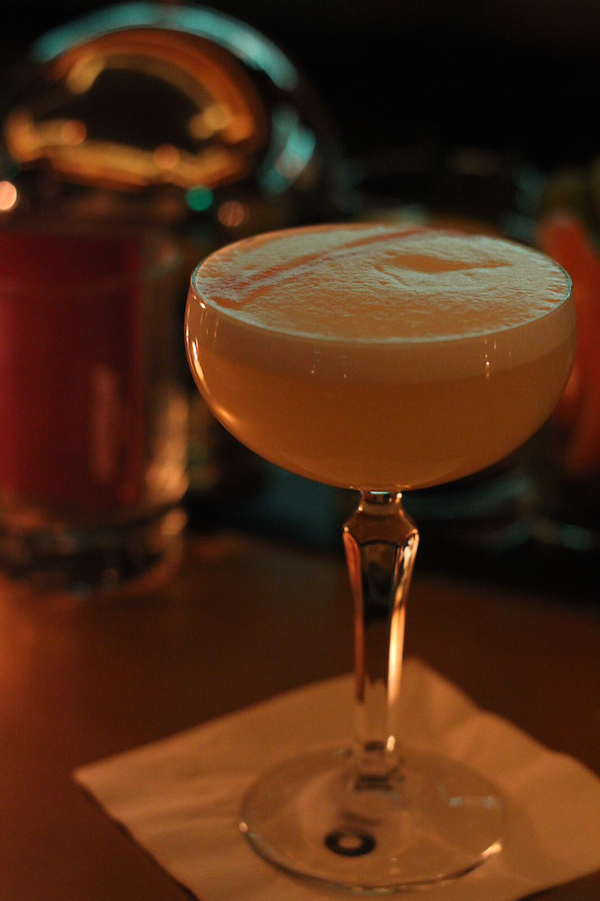 If you're a die-hard Pulp Fiction fan, then this is the Halloween cocktail for you. Employees Only will be whipping up a 'Mrs. Mia Wallace' cocktail just for Halloween. Shaken with lemon juice, Cointreau, egg white and garnished with peychaud, this gin concoction is supposed to allude to Uma Thurman's nosebleed when John Travolta swoops in to save the day in the iconic film. When you see it, you'll know.
Available on October 28
Employees Only, 19 Lan Kwai Fong, Central, Hong Kong, +852 2468 2755, employeesonlyhk.co
The Purple Haze at Pirata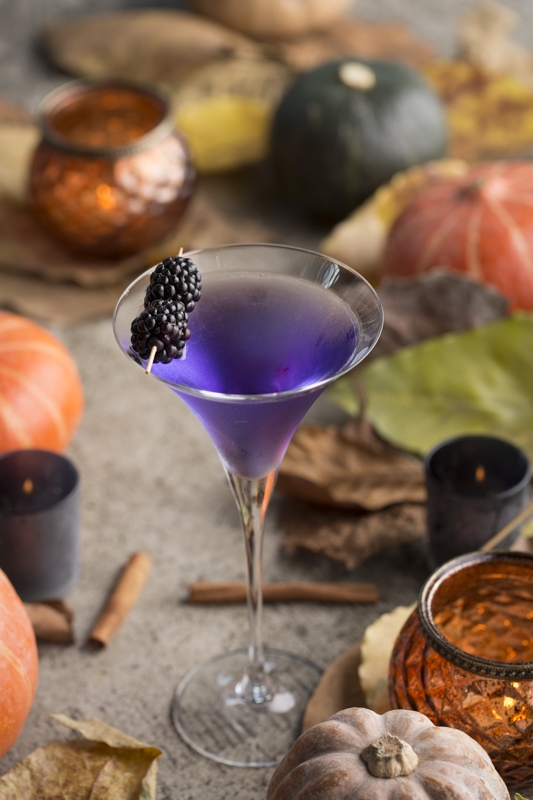 Have a frighteningly-good night at Pirata this Halloween by indulging in The Purple Haze. Gin-based and sweet, this libation contains Crème de Violette, Maraschio liqueur, and a zesty splash of lemon juice. It's also served in a martini glass—who says you can't still be fancy on Halloween?
Available from October 27-31
Pirata, 239 Henessy Road, Wan Chai, +852 2887 0270, pirata.hk 
Direwolf by Vibes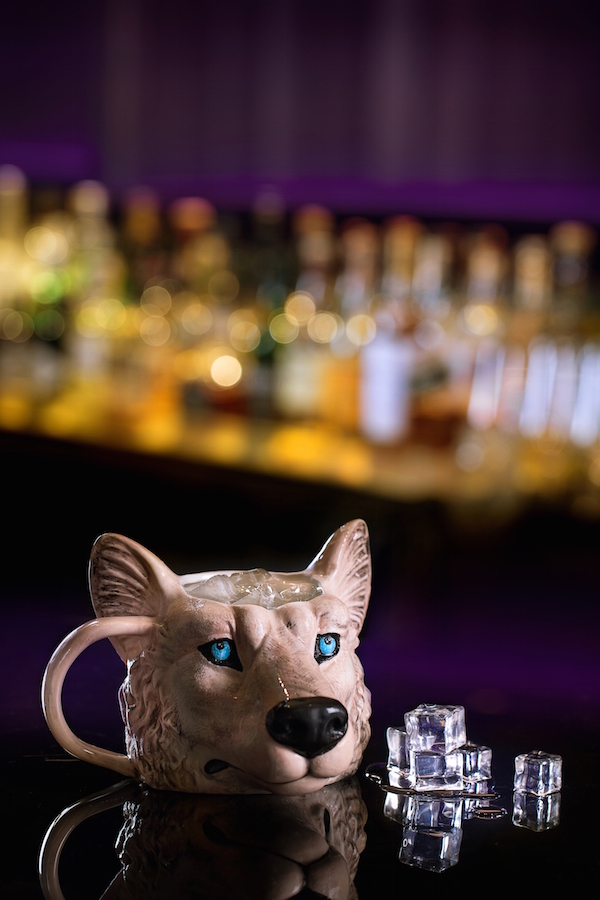 Direwolf is a cocktail that all Game of Throne fanatics will want to try this Halloween. A delicate mix of Absolut Pear Vodka, sake, lemon juice, jasmine syrup and pear puree, this cocktail is strong and bold—just like the dire wolves in the show. It's also served in a wolf head ceramic tankard that you'll be tempted to take home.
Room One, The Mira, 118 Nathan Road, Tsim Sha Tsui, +852 2315 5599, themirahotel.com/dining/room-one/
Thrill Me, Chill Me, Fulfill Me at Ophelia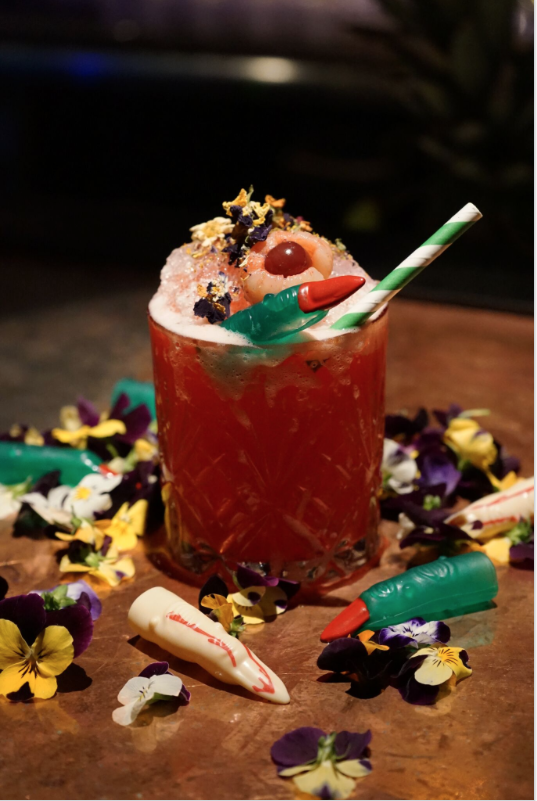 Don't want to head into LKF but still looking for an adventurous night out for Halloween? Ophelia's ambiance alone will satisfy you but they're upping the ante with a Rocky Horror Picture Show theme. Try the Thrill Me, Chill Me, Fulfill Me cocktail, containing Bulleit Bourbon, pear puree, ginger, rich syrup, mint and orange.
Available on October 28
Ophelia, Shop 41A, 1/F, The Avenue, 200 Queen's Road East, Lee Tung Street, Wan Chai, +852 2520 1117, ophelia.co
Evil to the Core at The Woods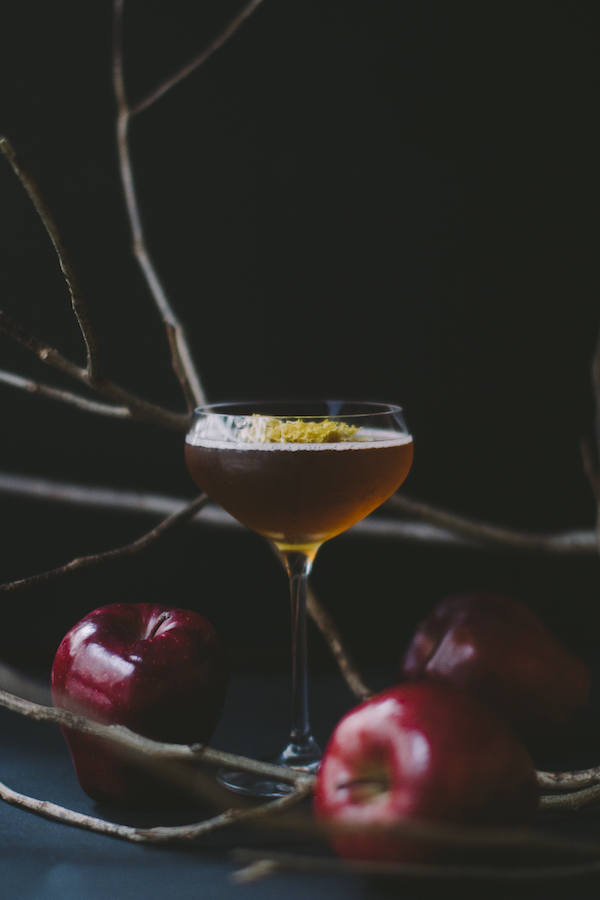 Inspired by Snow White and the Seven Dwarves, The Woods will be featuring their new 'Evil to the Core' Halloween special cocktail this year. The drink is made with apples, of course, but also combines a long list of ingredients including pear shrub, red dates, cinnamons and sweet spices. You can even dabble in a bit of apple bobbing—if you manage to catch an apple between your teeth within 20 seconds, you'll win a complimentary KWOON cocktail!
Available from October 24-31
The Woods, L/G, 17-19 Hollywood Road, Central, +852 2522 0281, thewoods.hk 
1800 Demon at Limewood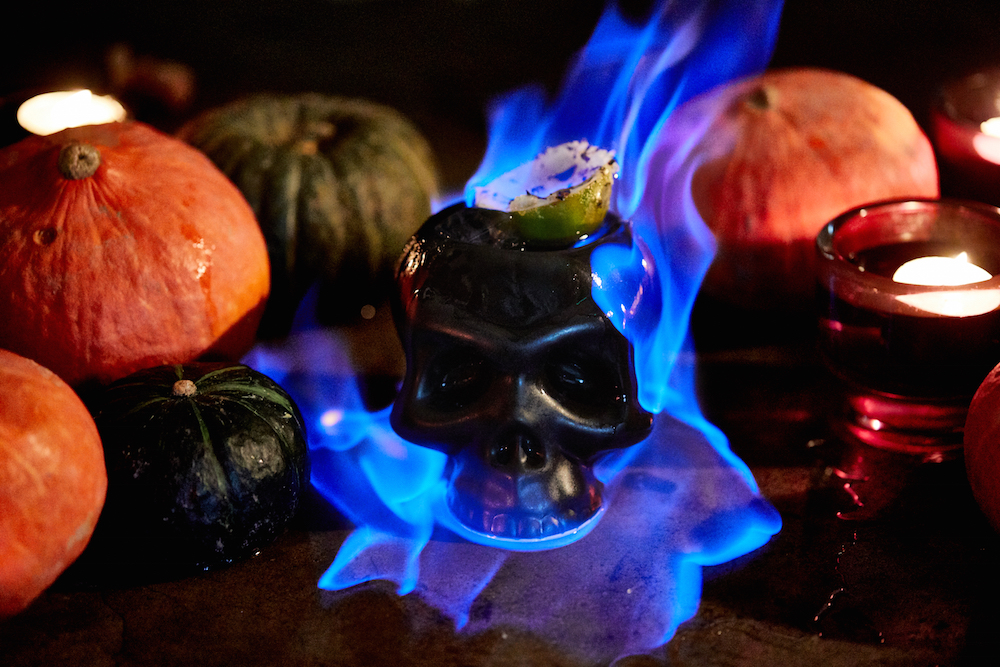 If it's a lethal drink you're looking for, it's a lethal drink you'll get at Limewood this Halloween. 1800 was when they first barrel-aged a tequila and this 1800 Demon cocktail pays homage to that with smoky and spicy notes, including passion fruit, pineapple, lime and spice syrup. Great for those who are looking to do something special away from the crowds.
Available from October 16
Limewood, Shop 103-104, The Pulse, 28 Beach Road, Repulse Bay, Hong Kong, +852 2866 8668, limewood.hk 
The Last Journey at The Optimist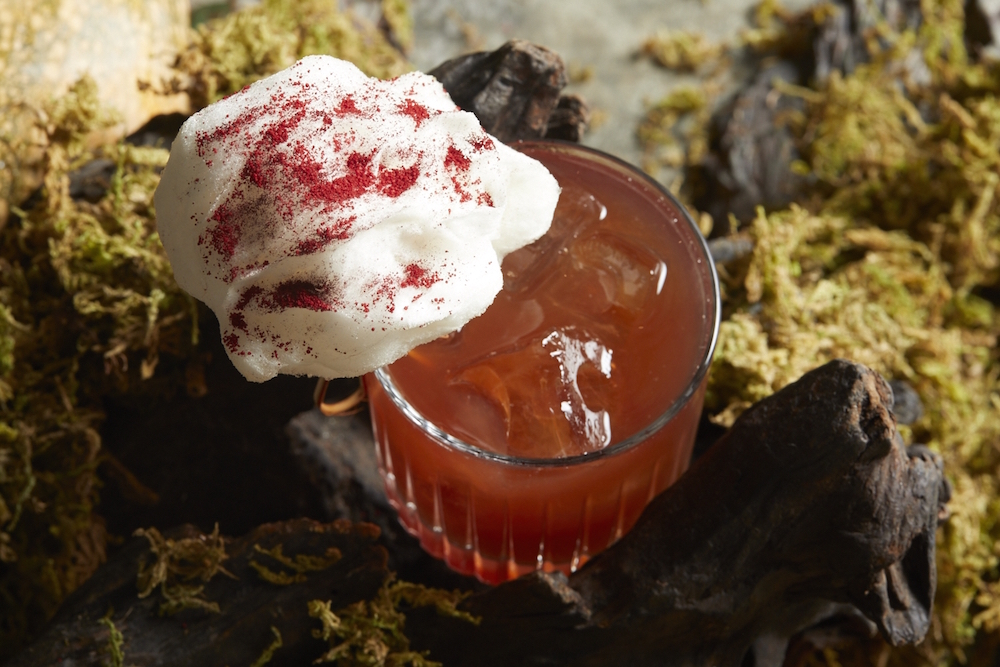 The Optimist's dark cocktail is inspired by the story of Charon, the underworld's ferryman who carries souls of the dead to the other side. Named 'The Lost Journey', this fruity yet bloody cocktail is a blend of pomegranate liqueur, cherry brandy, peach puree and caramel with a kick of black-spiced rum. To fully recreate an image of the underworld, the drink is topped with a levitating cotton-candy coated strawberry.
Available from October 27 to 31
The Optimist, 239 Hennessy Road, Wan Chai, +852 2433 3324, theoptimist.hk
Aztec Flame at Brickhouse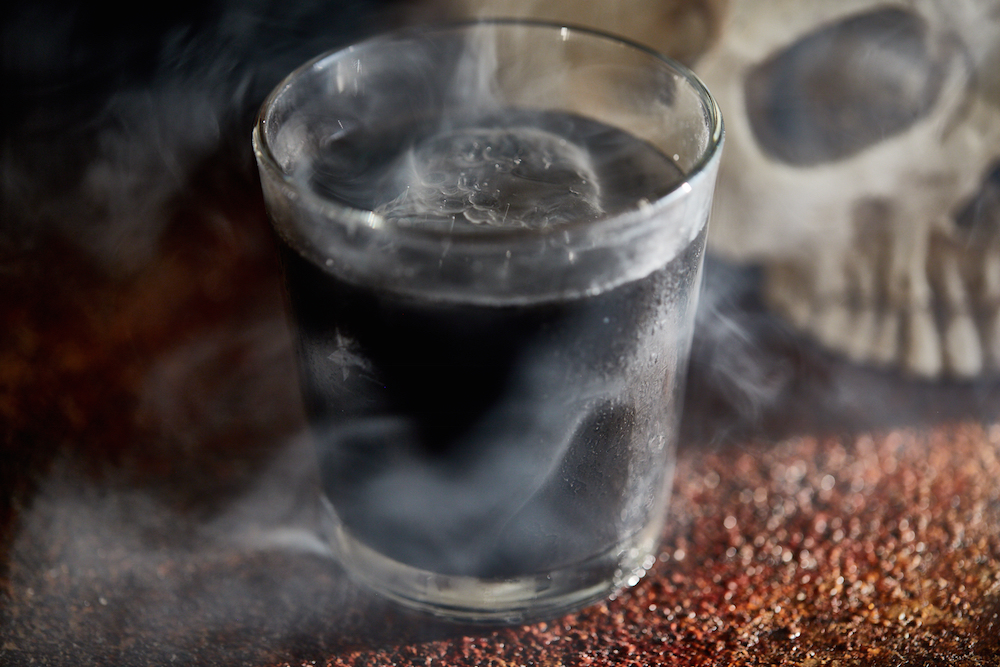 Into Stranger Things? Head to Brickhouse for their Stranger Things Halloween Party (HK$580 inclusive of house pours, beer, cocktails and a selection of tacos) and get the night started with the Aztec Flame. Inspired by the Aztecs, this flaming cocktail is a fiery mix of Overproof tequila, passion fruit, pineapple, spice syrup, lime and charcoal.
Available from October 16
Brickhouse, 20 D'Aguliar Street, Central, Hong Kong, brickhouse.com.hk