From Billie Eilish to Pharrell: How animecore fashion is going mainstream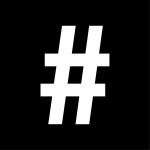 By: Megan Hills
April 13, 2021
Led by celebrities such as Billie Eilish, J-hope and luxury fashion brands, animecore fashion is here to stay this season. From adorable Totoro homages to a recent My Hero Academia line from Pharrell, there's a definite uptick in the trend and a few pieces have absolutely stood out.
It's something that Loewe creative director J.W. Anderson tapped into for his Studio Ghibli-inspired collection earlier this year. "There is a natural longing for heartwarming feelings right now," he says. "When I think of a movie that affords me that kind of solace, speaking just as directly to a child as it does to an adult, that movie is My Neighbour Totoro."
Splashed all over billboards and slow moving trams in Hong Kong, Loewe's collection of soot-sprite printed Puzzle Bags and Totoro hoodies became one of the season's must-have items.
In fact, the collection ended up trending on Twitter just a few weeks ago when BTS member J-hope wore the brand's knitted Totoro sweater from the line on a live stream – which showed the iconic Ghibli character sitting amongst a lush landscape. BTS fans, otherwise known as Army, then catapulted the word 'Totoro' and the sweater into Twitter's global trends as they gushed over the look (and its steep price tag).
Other luxury brands have also turned to popular children's anime characters, with Gucci launching a Doraemon collection for Chinese New Year as brands last year looked to Pokemon and Hello Kitty for inspiration. 
However, streetwear culture has more recently embraced more grown-up, edgier anime properties and Japanese video game titles as opposed to saccharine Sanrio characters. Just this month, singer Pharrell Williams and his brand Ice Cream announced a brand new My Hero Academia limited line – a timely one as the shonen anime returned for its fifth season in March.
On TikTok, animecore has truly taken off, blowing up limited Instagram-only brands such as Steady Hands, Project Mori and Secret Heart as anime-inspired fashion challenges abound throughout the app. Designer Takashi Murakami has also previously brought his superflat style to major brands throughout the years with stars such as Travis Scott and Drake copping limited merchandise.
Celebrities such as Billie Eilish, Will Smith and his son Jaden Smith also all appear to be big fans of Skoot – a Seoul-based brand that combines street fashion silhouettes with gloriously chaotic reinterpretations of anime characters. 
Eilish and her stylist Samantha Burkhardt in particular have turned to Skoot for many of Eilish's more high profile projects recently, choosing a spray painted cardigan spray painted in Kingdom Hearts imagery for her Therefore I Am music video.
Hunter x Hunter's Killua featured prominently at her iHeartRadio performance this year, as she wore a Skoot sweater for an emotional performance of her hit My Future.
With social media fashion stars and celebrities such as Megan Thee Stallion, Emma Corrin and Michael B. Jordan wearing their love of anime on their sleeves, it could very well be that we begin to see animecore become more mainstream. 
See also: Obama Empire: What's next from Michelle and Barack