#foodporn: Top Chefs Know Their Food Must Look as Good as it Tastes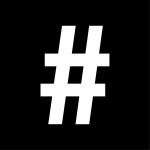 By: #legend
February 29, 2016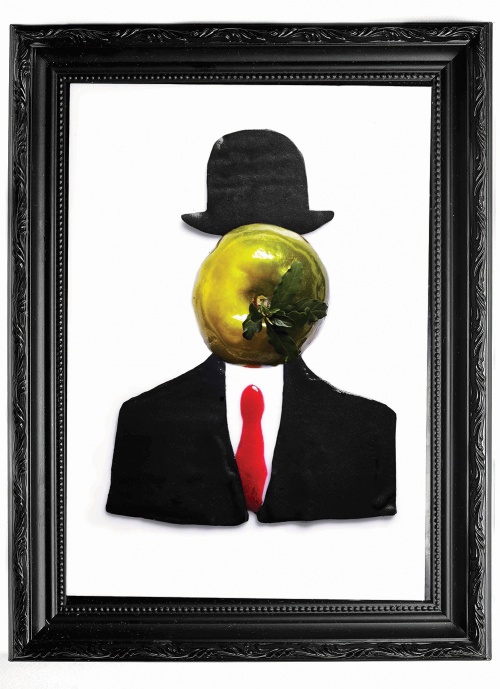 The expression that your eyes are bigger than your stomach is universal, and perhaps has greater meaning in this age of social media. Now, anyone can have their cake, eat it, and then share it with the world online via Instagram or their platform of choice.
The trend of photographing food has permeated all aspects of dining. With a swipe of the index finger, people can compare a respected blogger's image with the bowl of noodles placed before them at a hawker's stall. At the other end of the spectrum, Michelin-starred chefs in fine-dining establishments are making sure their dishes look just as good as they taste. In Hong Kong's hypercompetitive F&B industry, social media savvy has become the gravy, giving outstanding restaurants that extra boost to lure and retain fickle customers.​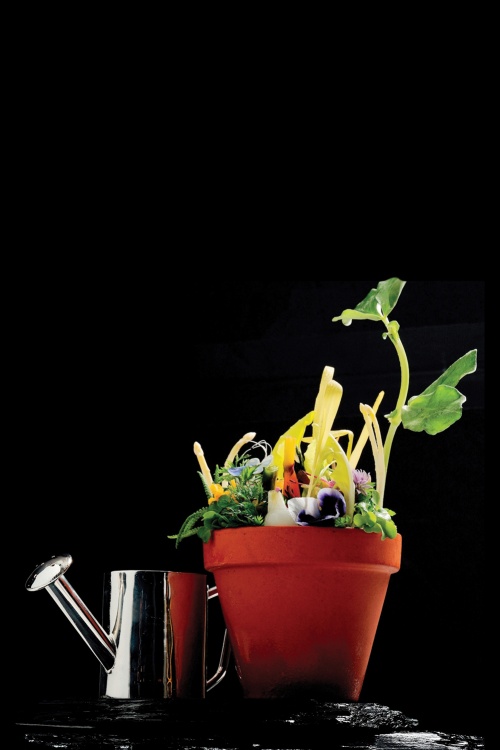 Chan Yan Tak, executive Chinese chef at Four Seasons Hotel Hong Kong has pretty much seen it all. With more than half a century of experience under his belt, Chan has been heading Lung King Heen, in Central, since it opened. After stints at Fook Lam Moon and the former Regent Hotel's Lai Ching Heen, Chan had opted for early retirement when, in 2002, the Four Seasons Hotel Hong Kong managed to coax him back into the kitchen. That was during the planning stage of the Toronto-based operator's new development in the city. Since then, his creative takes on traditional favourites have earned the Cantonese restaurant three Michelin stars every year since the guide was introduced to Hong Kong in 2009.
Chan is reserved and takes an old-school Cantonese approach, but he has always been a quick study. When celebrity British chef Gordon Ramsay visited Hong Kong last year, he dropped by Lung King Heen and posed for a photo op with Chan in the kitchen. The photo was posted on the Four Seasons Twitter account, Ramsay retweeted it and the image received 5.9 million impressions.
"It is important to have both the support of traditional media and social media," says Chan. "The former has the credibility and targeted readers, while the latter is effective in getting the word out.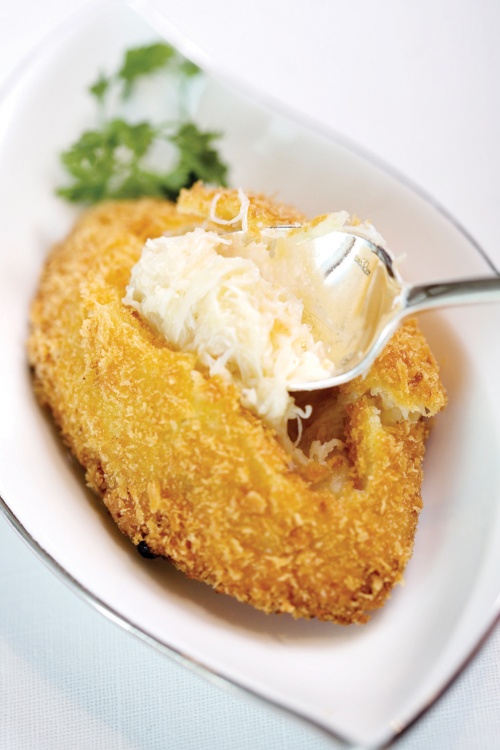 Chan believes Ramsay and his fellow celebrity chefs are also helping to get the word out, using social and traditional media as their platforms. "The choice of where to dine has become a reflection of lifestyle," he says. "People with wealth are switching their spending patterns from tangible assets to experiences." However, Chan himself prefers to concentrate on his in-house responsibilities. On any given day, Lung King Heen's customers can spot him in the dining room. "It is my duty to personally oversee the quality and consistency of the food created both for the restaurant and for Chinese banquets in the hotel," he says. "I value interacting with my guests and I take their feedback seriously. Many of them travel from afar to dine with us, and we owe it to them and our regular patrons to offer an exceptional experience every single day."
In contrast, chef Alvin Leung installed an oversized mural of himself to preside over guests at Bo Innovation, which also has three Michelin stars. The self-proclaimed "demon chef" travels frequently: he accepts numerous requests to create one-off experiences in five-star establishments around the world; he is one of three judges on the hit reality show MasterChef Canada, now in its third season; and he has a third restaurant, R&D in Toronto, to complement MIC Kitchen in Kwun Tong, and Bo Innovation in Wan Chai. One of the culinary world's most wanted men, Leung was previously an engineer before he took up the wok.
"The visual is the impact," says Leung. "If it doesn't look good, then some people may not want to eat it, even if it tastes good. And it's now just a part of a restaurant's life that guests want to and enjoy sharing their dishes on social media. So I have to present dishes in a way that people can taste them with their eyes. My dish is not for only one person – it may be for 1,000 people on Instagram. So it's a valuable advertising tool, too. But presentation has always been important. I create food to look good, whether it's for a diner or television or newspapers."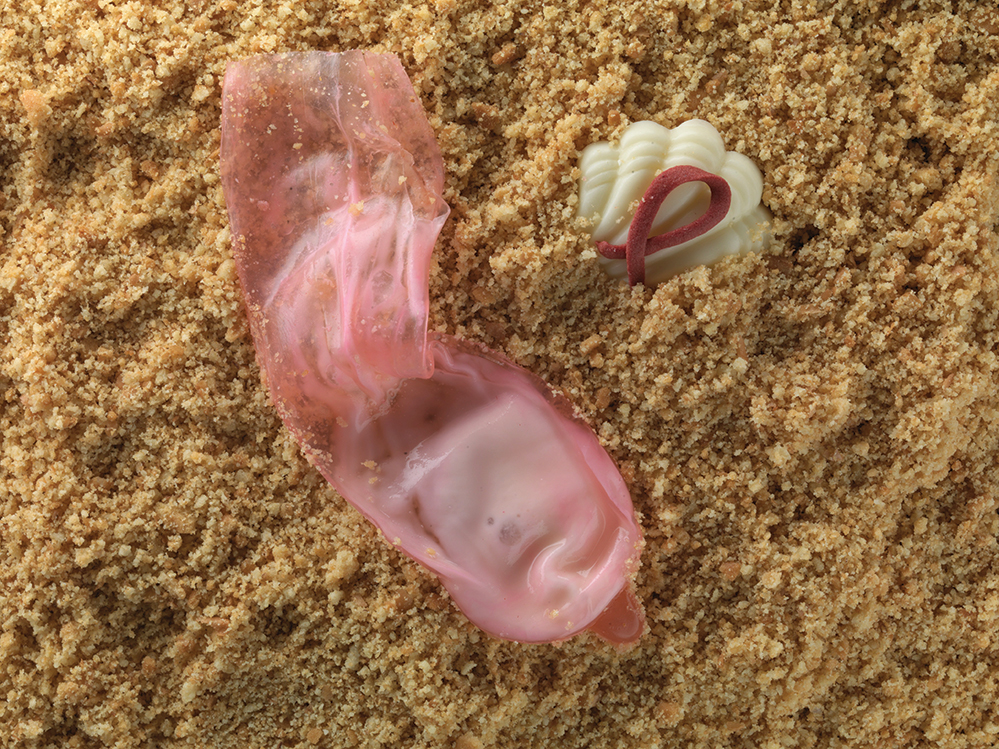 In contrast to Chan's popular baked whole abalone puff with diced chicken or barbecued pork with honey, Leung's greatest hits include avant-garde dishes such as Sex on the Beach – no longer on the menu – and xiao long bao. Both show off his inventiveness by twisting food to challenge how it looks compared with its taste. "Besides the food, a lot of my custom-designed plates, serving platters and goblets get a lot of attention," Leung notes. "I designed them all based on aspects of Chinese culture, philosophy and history. Those things can't be found anywhere else."
But Vicky Lau, executive chef of one-Michelin-starred Tate Dining Room and Bar in Central, takes a different approach. Voted Best Female Chef in Asia at the Asia's 50 Best Restaurants awards last year, Lau was previously a graphic designer. Her painterly approach to gastronomy is evident in signature dishes such as Zen Garden and The Sea. For one event, she demonstrated how macarons evolve with a floor-to-ceiling edible mobile. "For me, ingredients are the most important thing," says Lau. "If I don't have excellent ingredients, I don't have taste."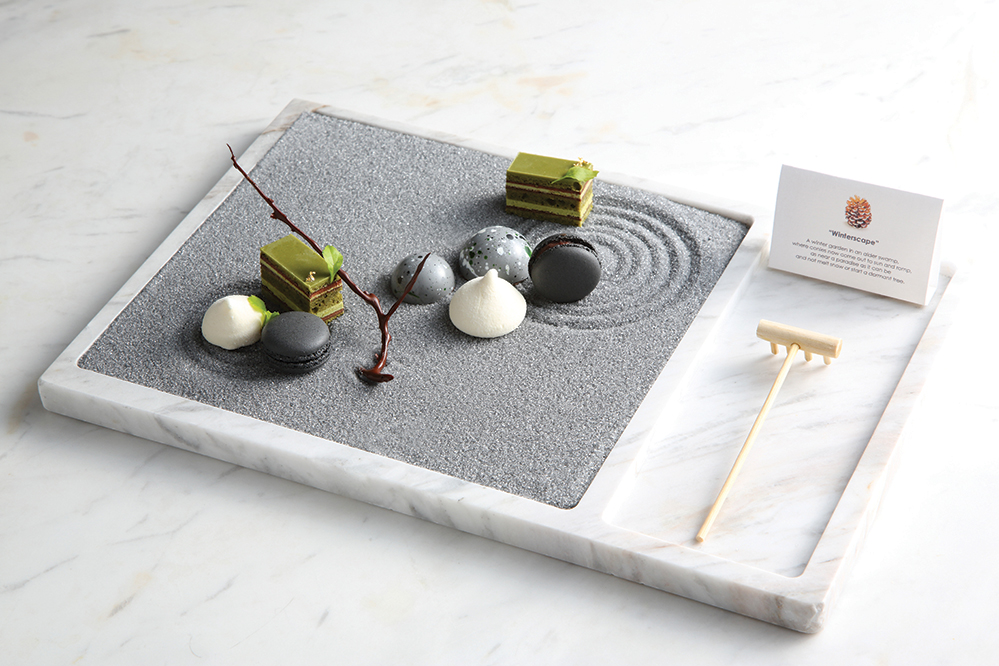 Lau's clever use of colour and textures certainly haven't hurt her brand on social media. "I like getting feedback from my guests," she admits. "We receive a lot of positive feedback and we can gauge more details from online descriptions that help improve what we do. Social media definitely helps us promote our business. And I feel it upgrades the social value of chefs. We change our menu more often, as people keep track of our dishes. But I create my dishes for the dish itself, not just for people to photograph them. I want my guests to interact with the dishes."
For Uwe Opocensky, the Mandarin Oriental, Hong Kong's executive chef since 2007, social media is not just a trend – it has become a way of life. "We live in the age of Instagram and Facebook," says the German-born chef behind the Krug Room and one-Michelin-starred Mandarin Grill, in Central. And he is well aware of their impact: his menu for the 2013 and 2014 editions of Art Basel in Hong Kong, which included culinary nods to artists such as Andy Warhol, resulted in many retweets.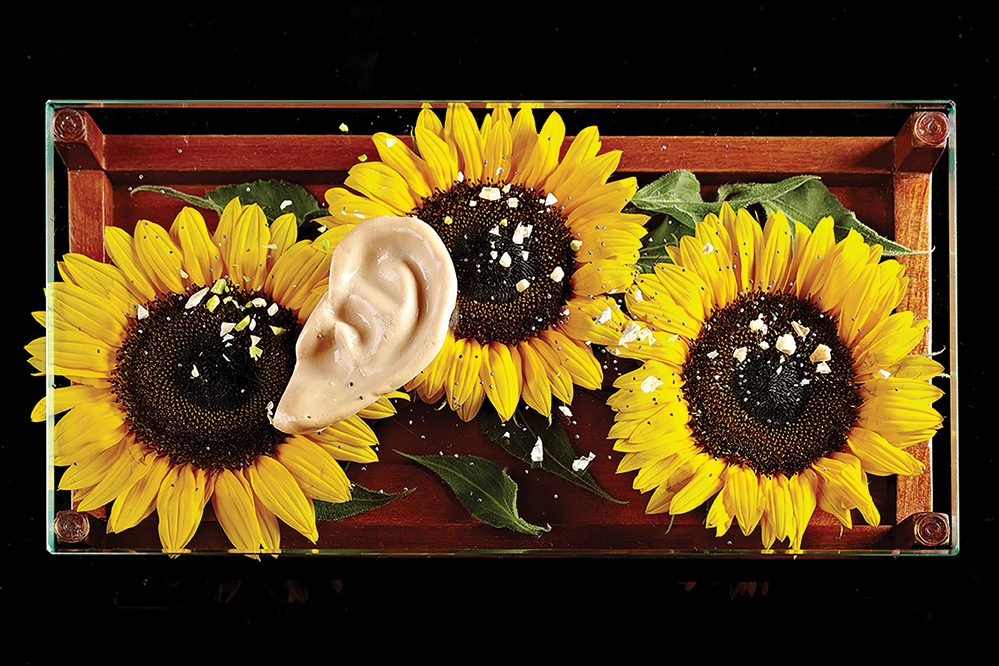 "People can tell a story with what I present, and it's a compliment to my restaurant if people want to take photos," says Opocensky, who has worked alongside Ferran Adrià at El Bulli in Spain. "But of course the most important part of a dish is its taste. If it's visually attractive but has no flavour, then it won't work. I often sketch an idea out and if it's visually appealing, I may turn it into a dish. A visually pleasant dish gives guests more enjoyment. If it looks good, we're already over the hurdle of whether someone will want to eat it. My Cheese and Ham, Seaside and Flowerpot get a lot of likes – they are more showy dishes. But I don't believe that I have to alter what I do to follow a trend. A dish should not be more beautiful if that takes away from its essence."
Social media has also made consistency more important than ever before, says Opocensky – but that's all in a day's work for any chef worth his salt. "It's like a musician playing the same song – we are recognised for our consistency. But everyone has become a food critic. That's the price we pay for the benefits of social media turning chefs into superstars. People can be harsh. Yet they have to realise that perfection doesn't exist."