Everything you need to know about HK's Affordable Art Fair 2019
May 2, 2019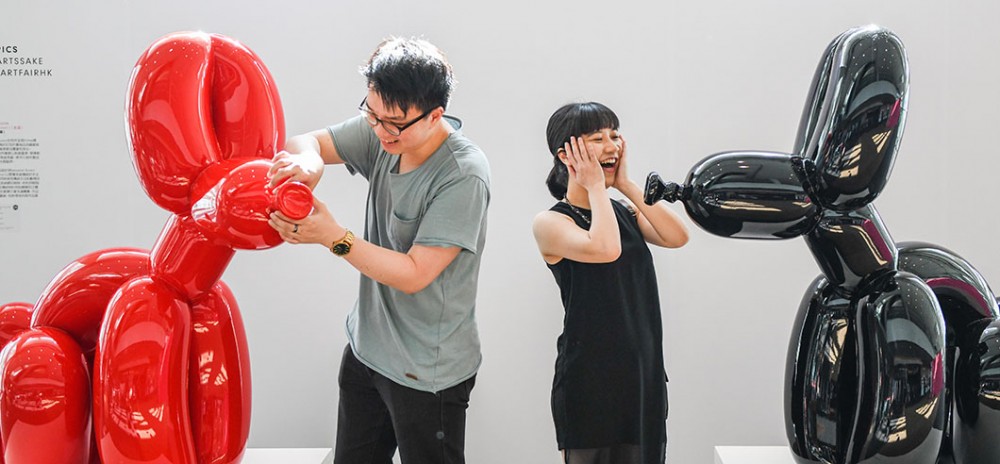 Whether you are planning to collect your first piece of art, you want to add one to your collection or you simply want to admire some exclusive art pieces from all over the region, the Affordable Art Fair is the perfect event . From traditional ink painting to amazing photography, the fair has a wide variety of options for you to choose from. Paintings range from HK$1000 to HK$100,000 and there is something for everyone. 
This month, Affordable Art Fair is back in Hong Kong for the 20th year and here is everything you should know about the event.
Dates: May 17 to May 20.
Location: Hong Kong Convention And Exhibition Centre.
The fair includes a line of activities and workshops
.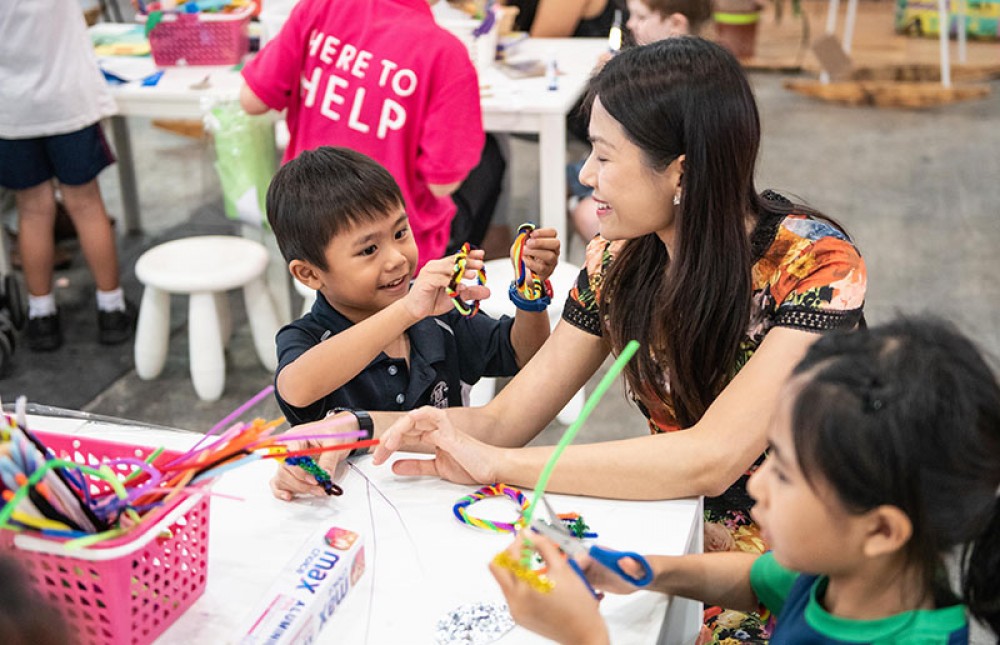 The fair will be organising a line of activities for you to take part in this year. They include: Blackout Poetry workshop, Nice to Meet You, Shred it or Save it!, Wishing Tree, Mindful Colouring, Centering Stone and Dare to DJ. All these events will take place in the Creative Hub.
At the Blackout Poetry workshop, an art therapist will help you express yourself by transforming words from old books into poetry. 
Local artist Geeio Yuen will interact with audiences as he shares a story in the Nice to Meet You workshop. Most importantly, don't forget to get a portrait of yourself before you leave. 
At the Shred it or Save it! workshop you can write down one of your memories or your feelings. You can either shred it in an art frame or take it home. 
Take part in the Mindful Colouring workshop and relax your mind as you colour, and decorate colourful stones to create your own artwork at the Centering Stone workshop. 
In addition to it, if you have always wished to learn how to DJ, Sol Passion will give you tips on it at the Dare to DJ workshop. Also, make sure to add your other wishes to the wishing tree at the Wishing Tree workshop.  
The best thing is all these activities are free. Click here to register.  
Influential artists will hold talks.
Three art experts, Keith Wang, Joanne Chan and Leo Chan will be joining the Affordable Art Fair to be the speakers of the sofa sessions.  
Keith Wang will tell you everything that you need to know about collecting prints and editions of a painting.  Joanne Chan will share with you how she brings out her emotions through art and Leo Chan will talk about the role of art in our lives.  
All the sofa sessions are free. Click here to register.  
There is something for children too.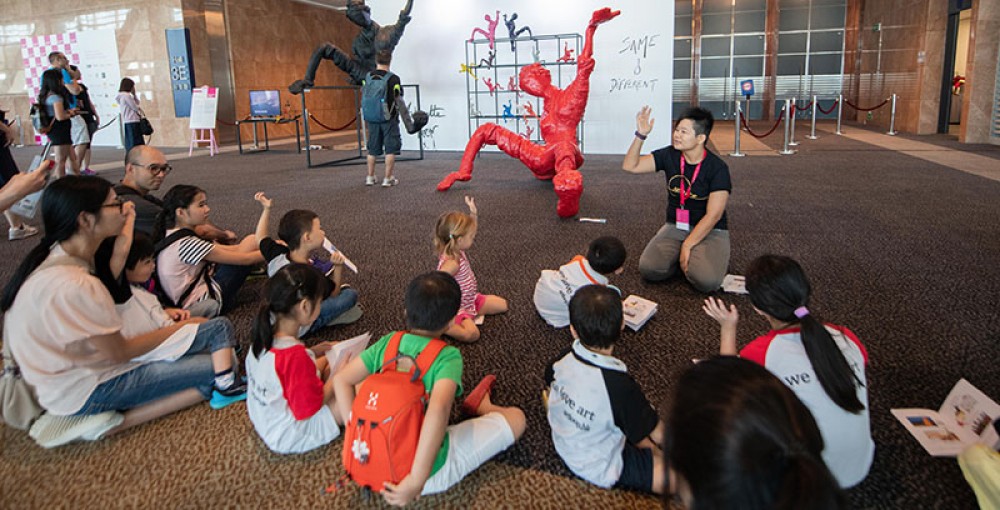 The Children's art tour with Art Loop will be a 45 minutes tour that will encourage children between the ages of 5 and 14 to play with their imagination to create a story for the paintings they see. The tour will take place on Friday, Saturday and Sunday and it will be conducted in English.  
These tours are free too. Click here to register.  
The

 
Dorsett Hospitality booth at the fair.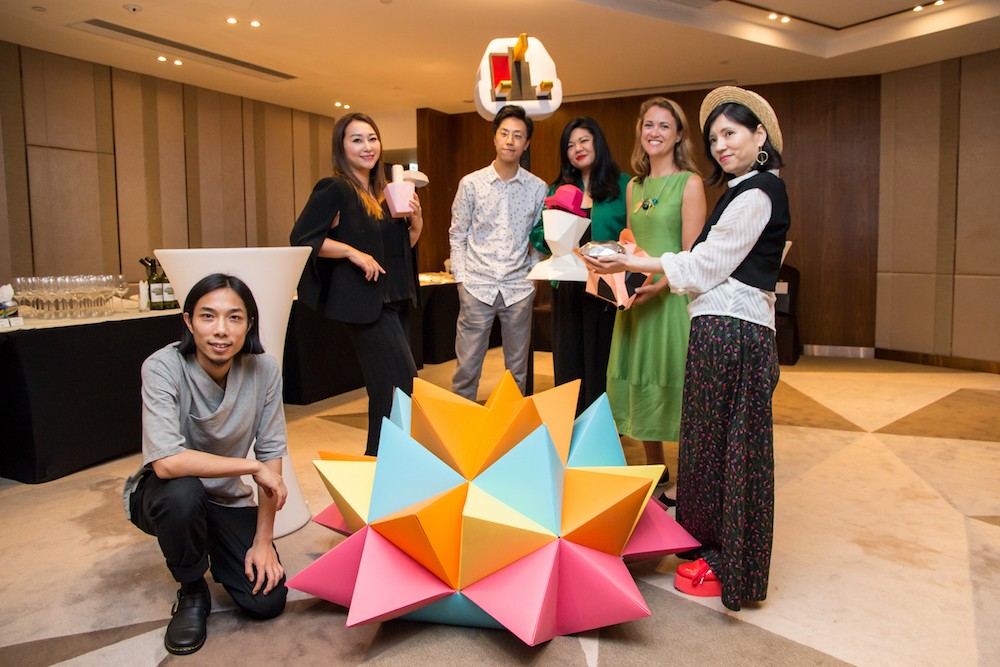 This year, Dorsett Hospitality International will have their own booth displaying artwork from local Hong Kong art duo Stickyline as part of Dorsett Discoveries. Try you luck at snapping your best IG shot and you'll have a chance to win a Stay Vibrant experience at Dorsett Shanghai for two – flights included!  
They'll also be hosting an art workshop featuring Meko Cheng Hoi Yan at the fair. The workshop will take everyday except Friday.  
For more details on the competition and this part of the event, click here.  
Four special projects on display.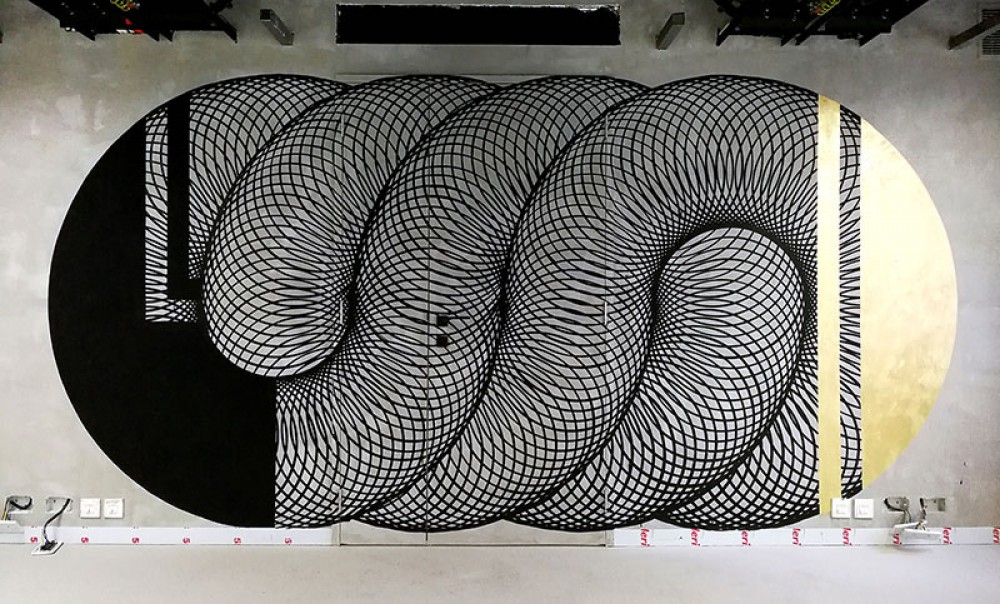 The art fair will bring you four special projects: The Creation of Adam, The Legendary Bird, Pegasus 2.0 and Artist in Action – Peter Yuill. The three-dimensional art works will be on display for visitors.
The #ARTHAPPY FRIDAY.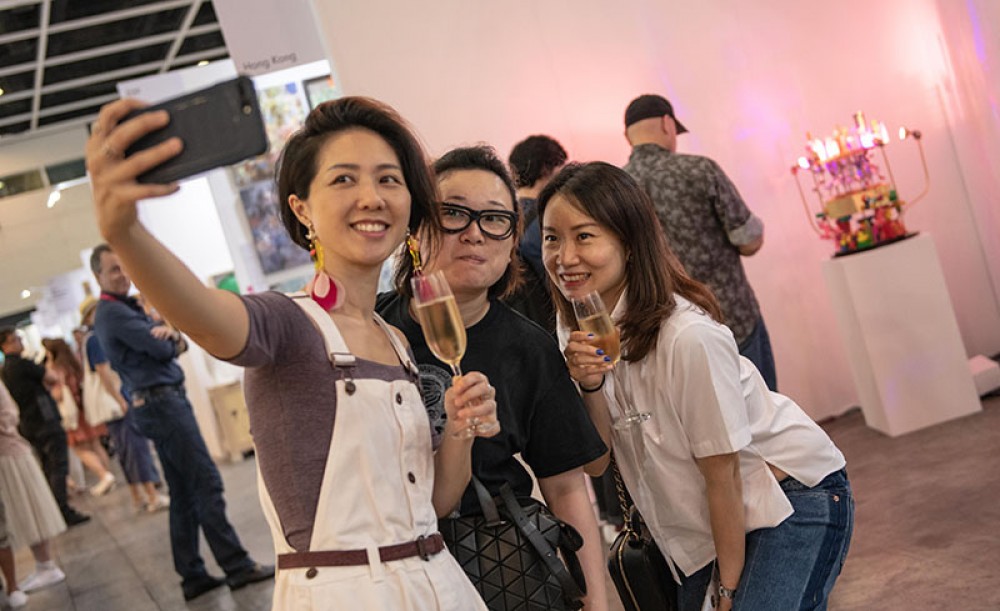 On May 17, there will be a special programme in the evening that will raise awareness on mental health and how art is a great way to express emotions. The talk will also highlight the impact of art on our daily lives.  
Don't get hungry.
With so many activities and a lot of paintings to look at, the day is definitely going to be a bit packed. Stop at one of the foods kiosks: Lavazza Café, Ruinart Bar or Peroni Kitchen to grab a bite or a drink throughout the event.
For more details on the events and the timings of the event click here.
Click here to buy your tickets.