The extravagant tradition of gifting suites during Hollywood award season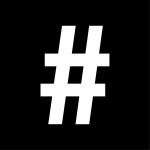 By: Susan Hornik
September 24, 2021
After a year-long hiatus due to Covid, the luxury goodie-filled gifting suites have made a comeback and celebrities like Kate Winslet and The Crown's Josh O'Connor are here for it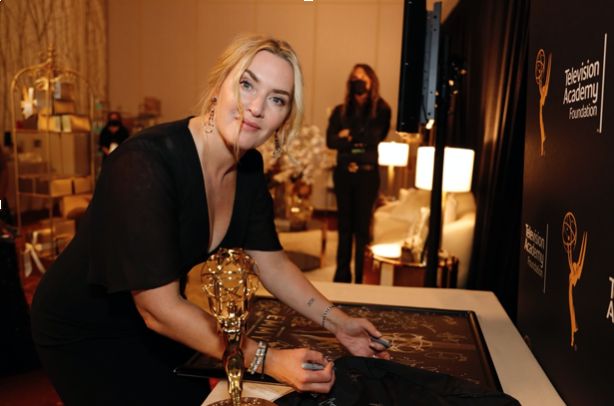 One of the most unusual event happenings in Hollywood is the award gift lounges where nominated celebrities and award presenters return home with loads of free luxury swag. Brands pay thousands of dollars to be part of these suites, giving away intriguing items while asking celebrities to pose with the products.
The star factor
The tradition of gifting stars with expensive items during award season goes back to the 1990s. Celebrities who enter these suites can walk away with anything from all-expense paid private island vacations, gadgets and even diamond jewellery. Most of the gifting suites hosted around big events such as the Academy Awards, Grammy's or Sundance Film Festival are not affiliated with the events themselves. However, it is a chance for brands to get their goods in the hands of the rich and famous. In the age of social media, a viral photo of a celebrity posing with a brand's product can translate into exposure and sales.
Also see: Wong Kar-wai to auction Tony Leung NFT, Leslie Cheung jacket at Sotheby's sale
While the pandemic had shut these ritzy gifting lounges down, this year's 73rd Emmy Awards brought celebrities back together for this epic in-person Hollywood event.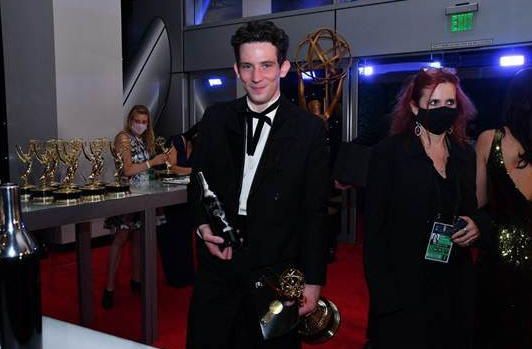 Celebrities only
If you are trying to snag a way to get in, sadly you won't be able to! Gift lounges are closed to the public. As such only the award presenters, nominees, and winners are invited. Each celebrity is gifted the full range of products offered in the suite each year. All gifted items are placed in a large gift bag for all recipients to take home.
"Each celebrity is gifted the full range of products offered in the suite each year, and all of the gifted items are placed in a large gift bag for each of the recipients to take with them after the show," said Karen Wood, owner and creator of Backstage Creations, who regularly organise award show gifts and custom backstage gift suites. Her company staged this year's Emmys suite.
Unlike other suites that popped up around the event, the Giving Suite for the Emmys is officially affiliated with the awards. In addition to presenters and nominees choosing from a collection of luxury gifts, participating celebrities helped raise funds to support the Television Academy Foundation. The foundation educates the next generation of diverse television leaders through programmes like the College Television Awards, Student Internship Program, The Interviews: An Oral History of Television and The Power of TV.
Much thought is given to the ambience and decor of the suite itself to ensure it lives up to the high standards of its guests. Celebrity interior designer Josh Johnson was enlisted to create the look for the lounge. "My vision is always to create a glamorous backstage oasis in which celebrity presenters, nominees, and award-winners can lounge and mingle, while also capturing intimate photographic moments for press and social media. Over the last eight years of my designing this special space onsite at the Emmys, it has indeed become a behind-the-scenes destination for A-Listers coming right off the red carpet."
Johnson also gifted celebrities his Crystal Lotus Keepsake Box from his luxury home products line.
Winslet, comedian Bowen Yang, Pose's Billy Porter and MJ Rodriguez, Angela Bassett, Kate Beckinsale, the cast of Hamilton and Ted Lasso were among numerous celebrities to come through the lounge and receive a gift bag.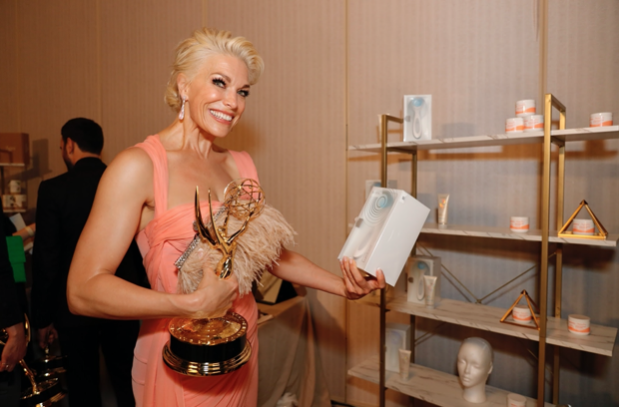 The gifts presented at these suites range from luxurious five-star vacations to the latest tech gadgets. This year, Bocas Bali Luxury Water Villas, Four Seasons Resort Nevis, West Indies and Espacio The Jewel of Waikiki are among the luxury resorts that have extended luxury stays to celebrities.
Stars also walked away with a pocket photo printer from HP, curated health supplements, and shades from eco-friendly eyewear brand, Genusee.