Refund Expedition: K-pop's newest girl group ft. Lee Hyori and Jessi
August 26, 2020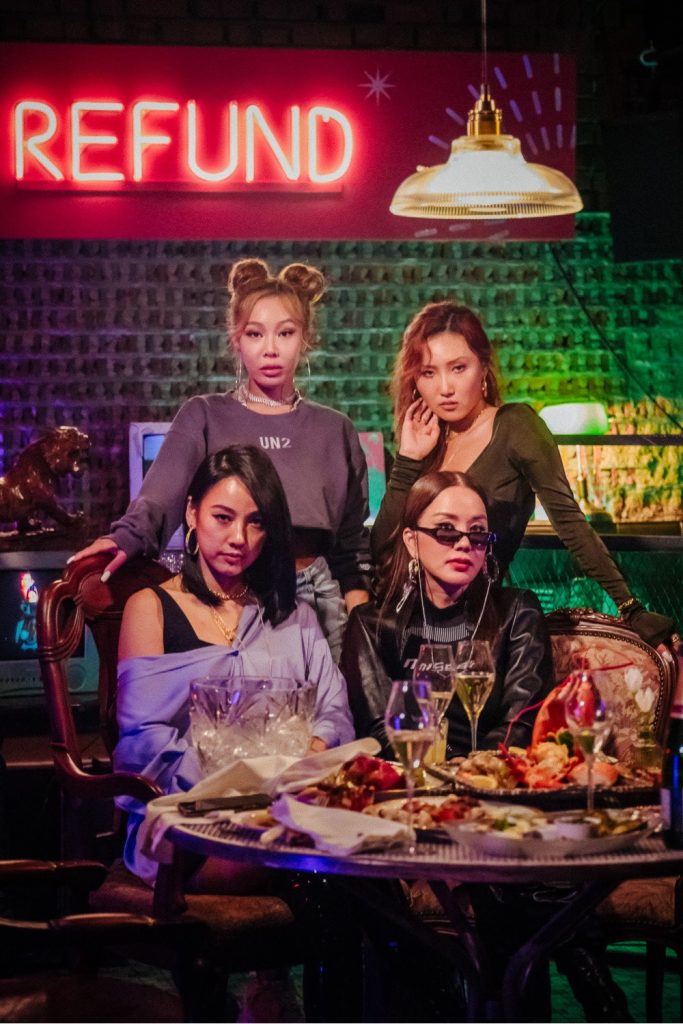 Just when you think the K-pop industry has peaked this August with BTS' first English single, "Dynamite" and the Selema Gomez x Blackpink (aka. Selpink) collab, Refund Expedition makes their entrance onto the scene. The industry's newest girl group boasts a powerhouse lineup of K-pop queens, including OG divas Lee Hyori and Uhm Junghwa, plus rising sensations Jessi and Hwasa.
How Refund Expedition came to be
The name "Refund Expedition" comes from the idea of strong women who have no qualms with getting refunds in everyday life. The idea of forming such a group was first proposed by Lee on MBC's "How Do You Play?", in which she was a part of a project group dubbed SSAK3 with comedian Yoo Jaeseok and Rain.
She expressed her desire to form a group with Uhm Junghwa, Jessi and Hwasa, all female singers with fierce personalities, known for challenging South Korean beauty standards. It wasn't long before Hyori's idea gained traction amongst fans across multiple fandoms.
What started off as a lighthearted suggestion became reality when Hyori made a surprise appearance in the MV of Jessi's latest single "NUNU NANA". By mid-August, MBC unveiled a teaser of the four members pictured in a bar in Seoul.
Last weekend, Refund Expedition's first appearance on "How Do You Play?" marked the show's highest ratings to date, and scored the highest views amongst all variety programs broadcasted last Saturday night (watch every Saturday on MBC at 6:30pm KST).
Get to know the girls of Refund Expedition:
Lee Horyi
Lee Hyori entered the K-pop industry in 1998 as part of Fin.K.L, one of South Korea's first generation of K-pop groups. After her solo debut, she topped the charts with her signature single "10 Minutes" in 2003, a year that was dubbed "The Year of Hyori" nationwide in South Korea for the star's influence.
Jessi
Known for her unapologetic personality, Jessi secured second place on the first season of female rapper survival programme "Unpretty Rapstar" in 2014. Since then, Jessi has released multiple hit tracks including Billboard charter "Who Dat B" and her latest single, "NUNU NANA".
Check out our #legend Digital Exclusive with Jessi here
Hwasa
The youngest member of K-pop girl group MAMAMOO, Hwasa kicked off her solo career last year. The fierce singer was invited by none other than Dua Lipa to collaborate in releasing a Korean remix of "Physical" this March. She also just released her latest EP "Maria", which has already secured five music show wins across the nation in less than a month.
Uhm Junghwa
Uhm Junghwa made her debut in 1992 as both an actress and singer, and is often referred to as the "Korean Madonna". The musician quickly rose to fame in the late '90s with her iconic single "Poison", and by the late 2000s she had collaborated with OG K-pop boy groups Big Bang and G-Dragon for her "D.I.S.C.O." series.
See also: BTS returns with first-ever English single Dynamite – out now