Missing sports? These documentaries will tide you over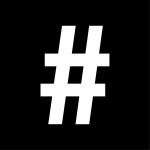 By: Gerwin Co
May 14, 2020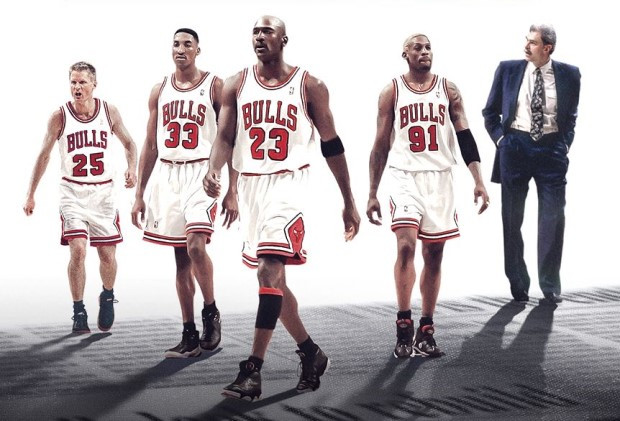 It's been more than two months since the majority of organised sports shut down due to the COVID-19 pandemic. It's mid-May and we should already be in the thick of the NBA Playoffs. We should have seen Liverpool FC crowned Premier League champions (well, maybe). We should be enjoying the boys of summer in Major League Baseball. We should be counting down the days to the opening ceremonies for the 2020 Olympics in Tokyo.
Instead, we're left to make do with football from Belarus, social-distancing professional wrestling or these play-by-play videos. So while everyone figures out the best way to restart leagues or explore outright cancellation of the 2020 calendar, why not whet your appetite with these fantastic sports documentaries:
1. The Last Dance (ESPN/Netflix)
Just as in his heyday, Michael Jordan has emerged as the champion during the time of coronavirus. Currently the most-viewed sports-themed show of any kind, The Last Dance focuses on the rise and legacy of the NBA's (arguably) greatest and most iconic player.
The 10-part series gives an all-access look into Jordan and his Chicago Bulls during the 1997–98 season – their last championship run before the core team was dismantled – and presents interviews from teammates, foes and luminaries such as Barack Obama.
2. All or Nothing: Manchester City (Amazon)
Has it been already been two years since Manchester City's magical season? Relive what's possibly the high-point of Pep Guardiola's stewardship of the Blues with this 8-part Amazon docuseries.
As part of Amazon's All or Nothing series (which also features inside looks at the All Blacks, the Philadelphia Eagles and more), Manchester City gives viewers a fly-on-the-wall perspective on Manchester's "other" team, charting their march to a record-breaking performance en route to the Premier League crown and also picking up the EFL Cup in the process. If that doesn't pull you in, then consider this: the renowned and regal Sir Ben Kingsley narrates the entire proceedings.
3. Formula 1: Drive to Survive (Netflix)
Think Formula 1 is just glamour-wrapping a car going round and round a circuit for an hour? Think again.
Formula 1: Drive to Survive takes you on a deep dive into the high-stakes world of motorsports. Discover how drivers and teams prepare for the grueling year-long calendar, on and off the track, while navigating not only the glamour but also their conniving and toxic work environment. And we haven't even started with the team bosses! If you're a motorsports fan, this is a must-watch.
4. Killer Inside: The Mind of Aaron Hernandez (Netflix)
Back in 2012, New England Patriots tight end Aaron Hernadez was on top of the world – fresh off an appearance in Super Bowl XLVI, he had just signed a US$40 million contract and was viewed as an integral part of the Patriots dynasty. A year later, he was indicted for the murder of a friend and convicted in 2015, before committing suicide two years later.
Killer Inside is a harrowing three-part look into the life and times of Hernandez, his role as one-half of the most-feared tight-end duos in the NFL, and his rapid descent – from his conviction for the aforementioned murder to his acquittal on another murder case. Another fascinating angle here is the continued question of American football players' exposure to head trauma and how that influenced his behaviour and mood swings, and subsequently his numerous run-ins with the law.
5. Sunderland 'Til I Die (Netflix)
What is it they say always about sports? "The thrill of victory, the agony of defeat." For viewers of Sunderland 'Til I Die, this serves up agony… in spades.
Now on its second season on Netflix, this chronicles Sunderland AFC, one of the most storied football clubs in England, as it goes through hard and often turbulent times while it navigates its destiny. Get ready for a rollercoaster of emotions – which long-time club followers have certainly grown accustomed to – as the Black Cats battle relegation from the Premier League, relegation from the Championship, financial trouble, and disenchantment from both players and fans. This is a tough watch for supporters, but for a casual viewer, it's gripping drama wrapped in a beautifully shot package.
BONUS: Undertaker: The Last Ride (WWE Network)
If you had even the slightest interest in professional wrestling growing up, chances are good that you know of The Undertaker. Since he burst onto the scene 30 years ago, the Dead Man has been arguably the WWE's greatest creation and continues to leave you in awe with his supernatural presence in the ring.
Packaged as the WWE's own version of The Last Dance, this five-part series takes a behind-the-scenes look into The Undertaker's WrestleMania 33 match with Roman Reigns in what was believed to be his farewell match (spoiler alert: it's not and he continues to be active). While you may scoff that wrestling is just "sports entertainment", this documentary is appointment viewing, chronicling the performer's rise and achievements, welcoming you into his life as Mark Calaway, and giving you an in-depth look into his fears and pressures.