What you need to know about Lady Gaga's new film, "House of Gucci"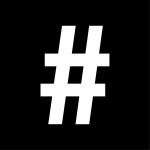 By: Elizabeth Choi
March 17, 2021
Universal Pictures drops the trailer of Lady Gaga's latest film House of Gucci co-starring Adam Driver. While the Internet is fawning over Gaga and Driver looking all cute and coupley in Gucci, the story they are telling is far grimmer. 
The film chronicles the true story of Patrizia Reggiani and Maurizio Gucci, grandson of Guccio Gucci and heir to the Gucci fashion house, played by Gaga and Driver respectively, and their tumultuous relationship and family history, which culminated in the murder of Gucci, an act later revealed to be orchestrated by Reggiani.
Based on the 2001 book, The House of Gucci: A Sensational Story of Murder, Madness, Glamour and Greed by Sara Gay Forden, the Ridley Scott-directed film examines what led Reggiani, a notable socialite with expensive taste, to plot her husband's murder.
When Gucci wed Reggiani in 1973, the couple went on to be happily married for 12 years. Where Reggiani was known for leading a life of lavishness, Gucci was well known for his extravagant and sometimes reckless spending, raising their two daughters with all the lavishness Reggiani was known for loving.
Things came to a head in 1983 when Gucci's father, Rodolfo, passed, leaving a 50 percent stake in the company to his son. The transition to power was not a seamless one with the younger Gucci embroiling himself in a lengthy legal battle against his uncle for full ownership of the fashion house. The catalyst for further drama, in 1985, Gucci left for a short business trip and never returned home with Reggiani only learning about the separation from her doctor. When Gucci officially divorced Reggiani in 1991, it was preceded by a bitter and drawn-out settlement period of six years.
Several years later, Gucci was shot and killed outside his Milan office in 1995 by an unknown gunman. When it was revealed Reggiani planned the killing, she was arrested in 1997, in a highly publicized trial berift with family drama, unexpected accomplices and larger-than-life characters led by aggrieved widow herself. Convicted to 29 years in prison, Reggiani was released in 2016 after serving 18 years.
The film version of "House of Gucci" is not without its own twists and turns, with a slew of directors and actors who have entered — and exited — the picture since Scott set out to direct the film, starting in 2006 with a script written against the family's wishes by Andrea Berloff.
At one point, Angelina Jolie and Leonardo DiCaprio were rumored to play the befallen couple, then six years later, Scott's daughter, Jordan, was slated to replace her father as director with Penelope Cruz signing on as Patrizia. That then changed again in 2016 when Wong Kar-wai was announced as the new director, in a film starring Margot Robbie.
Last April, MGM purchased the rights to the film, and placed Ridley Scott back in the director's seat, along with a confirmed cast led by Gaga and Driver, with notable actors including Jared Leto, Al Pacino, and Robert De Niro. Set to release on November 24, 2021, it will be interesting to see what other visuals emerge from the filming, and whether this further solidifies Gaga's newfound career in acting.
See also: Oscars Not So White: The Academy adds diversity requirement for eligibility