CoCo Lee on her latest single "Broken"
September 18, 2019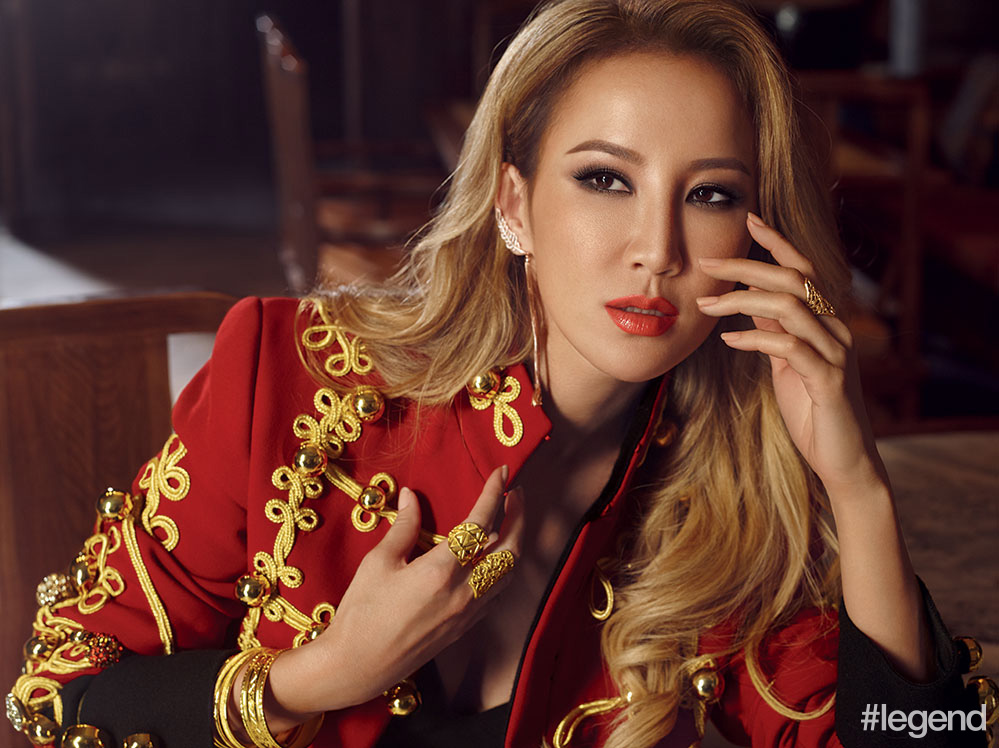 Co-written by Jay Fung and G.E.M., CoCo Lee's latest single "Broken" was recently released. Alongside the addictive rhythms, CoCo presents this song with her impassioned voice to showcase the constant struggles people face in bad relationships.
The heartfelt, emotional song has become one of the classic break-up ballads. "Broken" depicts a situation where people are stuck in a bad relationship, but still believe that it's better to have loved than never at all. "What I really wish to do is to be that spiritual song when you're down or alone, to be the music that you can listen to that tells your own story and help you make your decisions in life," says CoCo.
The collaboration arose from CoCo and G.E.M.'s encounter at work, when CoCo invited G.E.M. to be her concert guest. CoCo was instantly touched by G.E.M.'s straightforwardness and saw a reflection of the early stages of her career. Their sisterlike relationship led to numerous occasions where G.E.M. would call CoCo in the middle of the night to spill her secrets. When CoCo's birthday came around, G.E.M. decided to compose a song for her as a surprise addition for her new album. Later, she found out that CoCo had already planned to invite her to participate in the production.
Though G.E.M. accepted the invitation quickly, it took a great deal of consideration before submitting the demo. The soul style used in this song wasn't the usual style heard in CoCo's other pieces. To reassure that the tailored song would fit CoCo's style, she submitted a draft to her agent to get a second opinion before developing the song further.
"I loved it right away," says CoCo. "The demo form of the song sounded really gospel, like an R&B type of song. I knew this was the right song and it was going to be something really personal for me."
When CoCo first listened to the song, images instantly started to emerge in her mind. The struggles and determination of a woman facing the decision of whether to break up or not were clearly conveyed throughout the piece. Apart from the soul style, rock was also blended in to create an awakening effect on top of the heartbreaking feelings. The mixture of styles helped create a fresh approach with CoCo's performance.
With the success of the song, CoCo decided to make a music video that came out in August and participated in every stage of the process. The production team includes JP Huang (Shockley Huang), actress Tiffany Ann Hsu and actor Ray Chang.
As part of her 2019 CoCo Lee "YOU & I" World Tour, CoCo Lee will perform at The Venetian Macao's Cotai Arena on Oct 26. Click here for info and tickets.