Bridgerton's Phoebe Dynevor to star and produce Amazon expat series in Hong Kong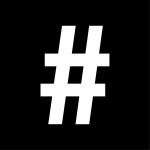 By: Elizabeth Choi
September 15, 2021
News hit of a new expat show centred around the story of an Irishwoman's journey in the city following Nicole Kidman's arrival in Hong Kong for Expats production
Nicole Kidman made international headlines last week after boarding a private plane bound for Hong Kong from Australia. Despite landing in a city with one of the world's longest quarantine periods, the Aussie actress received an exemption from the government based on "maintaining Hong Kong's economy". Kidman was shortly seen on set and hitting the shops upon arrival. It was all rather fitting considering Kidman is here to film, Expats, a show about Hong Kong's expatriate experience based on the 2016 book by Hong Kong-born author Janice YK Lee.
After Kidman's quarantine exemption caused a stir throughout the city, another show (also from Amazon Studios, also about expat life in Hong Kong) was announced. The book-to-screen adaptation of Exciting Times will be helmed by Bridgerton actress, Phoebe Dynevor, who is set to star and executive produce the project.
Also see: Gugu Mbatha-Raw on joining the Marvel Universe and breaking down cultural barriers
Exciting Times
The book by Irish author Naoise Dolan is based on the misadventures of a young Irish woman named Ava. An expatriate who finds herself in Hong Kong, Ava lands a gig teaching English to the children of society's upper crust. Drama ensues as the protagonist becomes ensnared in a love triangle with a male banker and a female lawyer.
So how do Hong Kongers feel about not one but two shows about – well – the same sliver of upper society? As it turns out, not great. When the book was first offered up for film or TV adaptation last summer, it was already starting to draw the ire of Hong Kongers with predictions of the city being depicted in a cringe-worthy fashion.
While Kidman's quarantine-less entry into the city brought a wave of negative press about the developing show, Exciting Times is still in its early days. Aside from Dynevor's involvement as executive producer and lead actress, it's not yet clear who else will be cast for the production.
Also see: Iconic Princess Diana moments to catch in Kristen Stewart's film Spencer