Billie Eilish releases new track "my future" with animated music video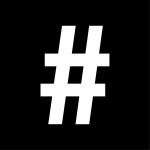 By: Austin Miao
July 31, 2020
Billie Eilish has just released her new single, "my future," which was written and recorded under the COVID-19 lockdown. Produced by her brother Finneas O'Connell, the song has already been described as quiet, museful, sophisticated yet sweet.
In an email sent to fans, Ellis wrote, "It's a song that's really really personal and special to me… When we wrote this song, it was exactly where my head was at—hopeful, excited and a craaaazy amount of self-reflection and self-growth. But recently it has also taken on a lot of new meaning in the context of what's happening in the world now. I hope you can all find meaning in it for yourselves." 
Ellish also released an accompanying music video for "my future" where a cartoon version of herself (complete with her signature neon green hair) is seen wandering through the rain in a forest. Created by Melbourne-based animator and illustrator, Andrew Onorato, watch the video and see what you think!