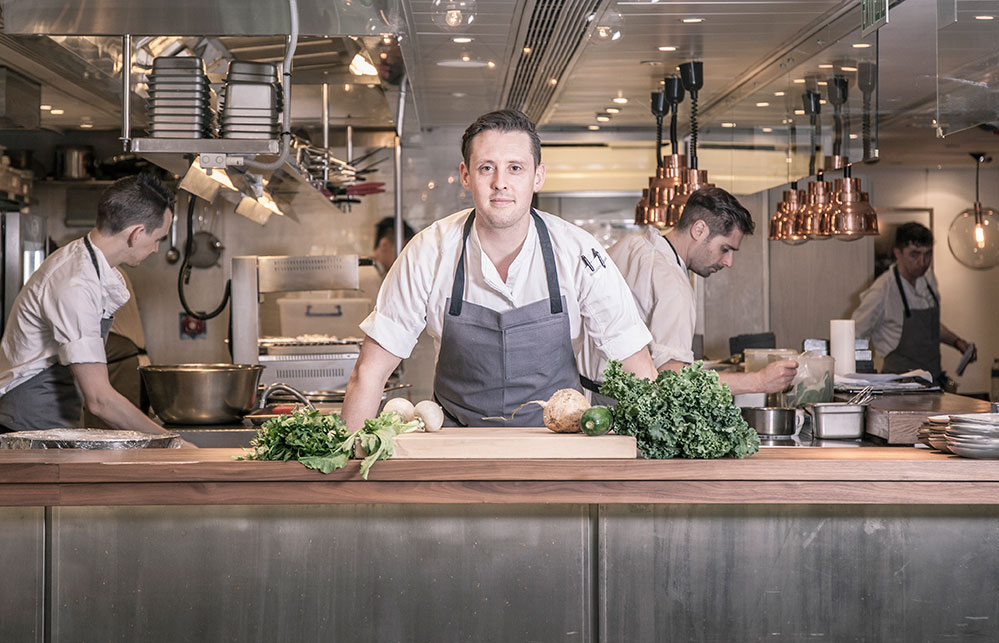 Chef Nurdin Topham, head of the team at NUR, will be taking time off from the kitchen to roam the world in search of new flavours and ideas. NUR, Hong Kong's answer to the New Nordic cuisine movement, has been impressing the city's discerning diners since its opening two years ago with its locally sourced ingredients and minimalistic style of "nourishing gastronomy".
Chef Topham, who has been serving up experimental fares that are both light and healthy, came to the city by way of the kitchens of two Michelin star restaurant Le Manoix aux Quat'Saisons and Noma. This time, he's setting off on a journey to the Philippines, Japan, the United Kingdom and Scandinavia, looking for inspiration in their food cultures and ingredients used. Leaving at the start of April, his first stop was the Asian edition of Madrid Fusion, the most important gastronomy congress in the world, and where he impressed everyone with a live cooking demonstration. Share in the adventures of Chef Topham on Instagram, at @ntopham and @nurhongkong or at the hashtag #NURonTour.
And for fans of NUR or those who've been wanting to try it, fret not about the chef's absence. Chef Topham has been in close contact with his chefs, relaying his experiences and ensuring that the dishes being served remain true to the spirit of the restaurant's invigorating ethos. With the mercury on the rise, what better reason to sample the restaurant's latest set menu, with seasonal ingredients that evoke the flavours of the warming months. As Chef Topham heads of in search of the next inspiring flavour, you can find the restaurant in Central on the third floor of Lyndhurst Tower.
If you're looking to feel lifted for the summer months with a nourishing dining experience, you're in luck, with #legend giving away a HK$ 1,000 voucher at NUR. Stand a chance to win by simply posting a photo of #legend, either in print or on your device, and tagging @hashtag_legend #legendmagazine and #lovemylegend. Click here for more details.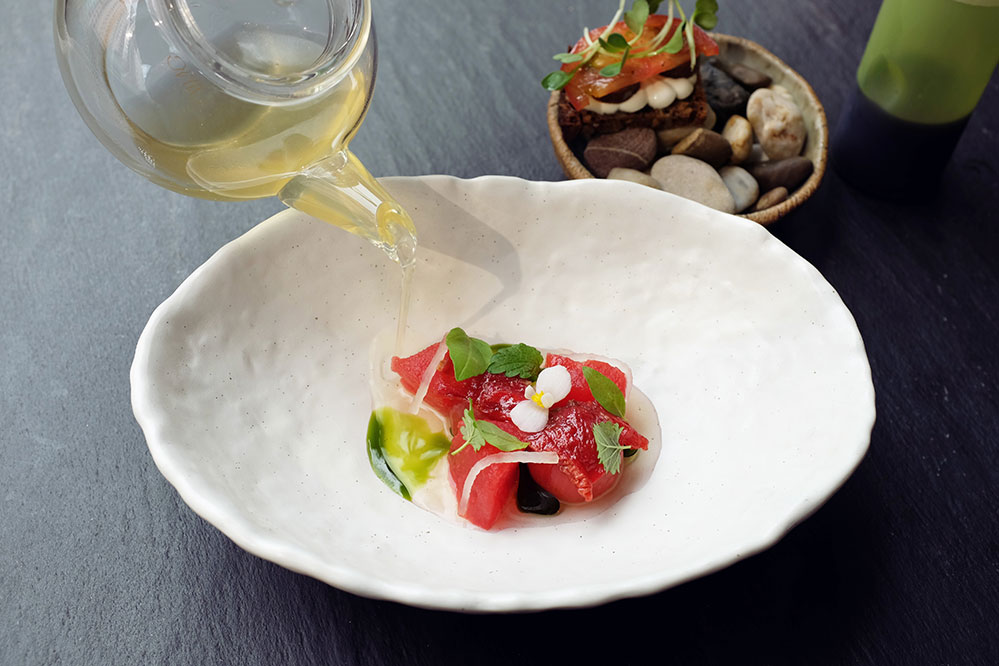 3rd Floor, 1 Lyndhurst Terrace, Central, Hong Kong. 2871 9993​