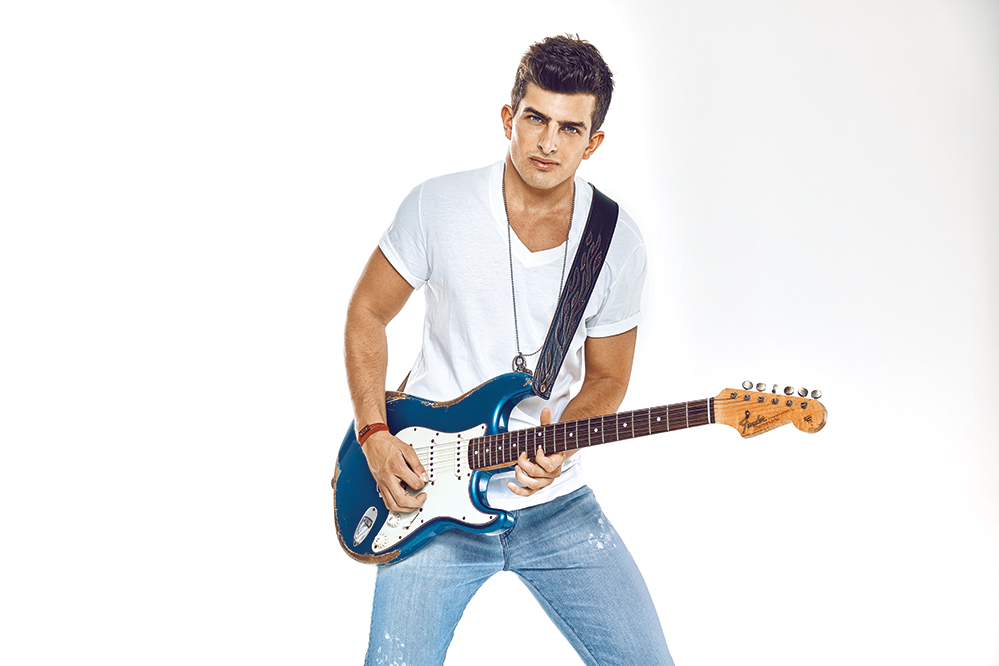 We've all heard of Salvatore Ferragamo and his legacy of leather goods and fashions, but have you heard of his grandson, Edoardo Ferragamo? Edoardo is the second son of Leonardo Ferragamo, the fifth son of the late Salvatore Ferragamo. But to the public and his friends, he is known simply as EDO. Forgoing his illustrious surname, EDO has disassociated himself from his impressive heritage and embarked on a journey to put his own name on the map – not of fashion, but of music. #legend sat down with the charming, 24-year-old Italian musician to discuss his passions, past and present.
Tell us, who is EDO?
My name is Edoardo Ferragamo, but to my friends – and as an artist – I go by the name EDO. It stands for Electronic Dance Organization. I'm a producer, a composer, an artist and a musician. 
What's your musical persona?
I consider myself as a musical conductor. I compose, and I've always wanted to be a performer since I started playing the guitar at the age of 13. I grew up playing rock music in Italy and moved into funk fusion and jazz, only recently diving into dance music.
What's unique in your musical style?
My goal is to unify pop dance music played with real instruments. When I perform, I play the guitar with a live drummer and vocalist, while digitally controlling the backing tracks. It feels like going to a concert, due to the live element, but the pre-produced side gives it a dance vibe.
Of all things, why did you choose to pursue music as a career?
I'm not sure. It all just fell into place. I remember when I was with my first band, The Legshakers, we played at a club in Sofia, Bulgaria. I'm usually very stiff and stage-shy, but the moment we walked out that night, something suddenly clicked inside me, and I found this boost of energy. I'm not sure where it came from. And from that point on, I realised this felt right. This is my calling in life.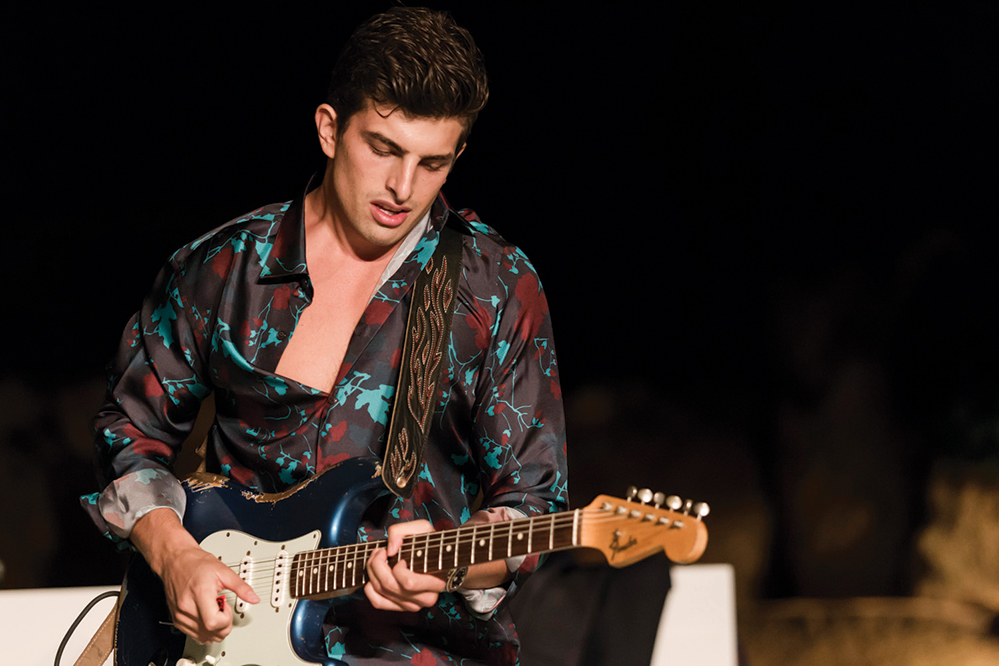 You've moved from Italy to the United States. What prompted your move?
I have always pictured pop music being more American-focused than Italian, and it was my dream to study at the Berklee College of Music in Boston – what I consider to be one of the most prestigious music schools worldwide. During my last year of high school, I applied for Berklee and got accepted, and the rest was history. That was my chance to move to America and live out my dream.
Why do you consider pop music American rather than Italian?
The only problem is language. There are definitely some amazing Italian artists who are recognised worldwide, such as Andrea Bocelli, who I've worked with before. I went on tour with him about three years ago; it was an eye-opening learning experience.
What do you think of Andrea Bocelli?
He's undoubtedly a world-recognised star. His music is so different from what I do, though. It's a mixture of opera and live pop.
What was your biggest milestone so far? 
My musical career really took off in September of 2014, when I was signed by management in New York, resulting in me flying back and forth between Boston and New York every weekend. In January, I decided to drop out of school and fully commit to my musical career. I moved to New York, and I'm so glad I did. It felt like a good time for me to launch myself as an artist and to dedicate myself 100 per cent to this project. I practise and produce as much as I can. Right now, I try to write at least a song a day.
You hail from the Ferragamo family, but you've moved away from fashion, and instead you're pursuing a career in music. Did you ever consider going into the family business?
Honestly, no, it wasn't for me. I'm trying to do my own thing. I'm the first member of the Ferragamo family to be professionally involved in music. I started playing the guitar at 13, and by the time I was 16, I knew music was my passion. Besides, it's not enough being born a Ferragamo. You need to meet very specific criteria, along with years of experience, to join the family business. In my family there are four children, with career scopes ranging from jewellery design to strategy consulting to psychology. Will I join the family business? For now, I'll say no. But never say never.
What was it like growing up as a Ferragamo?
It was fantastic. Our family is very united, and there is immense support. I feel very fortunate to be a part of this family, each member with big dreams and goals. Without my family, I couldn't do what I do.