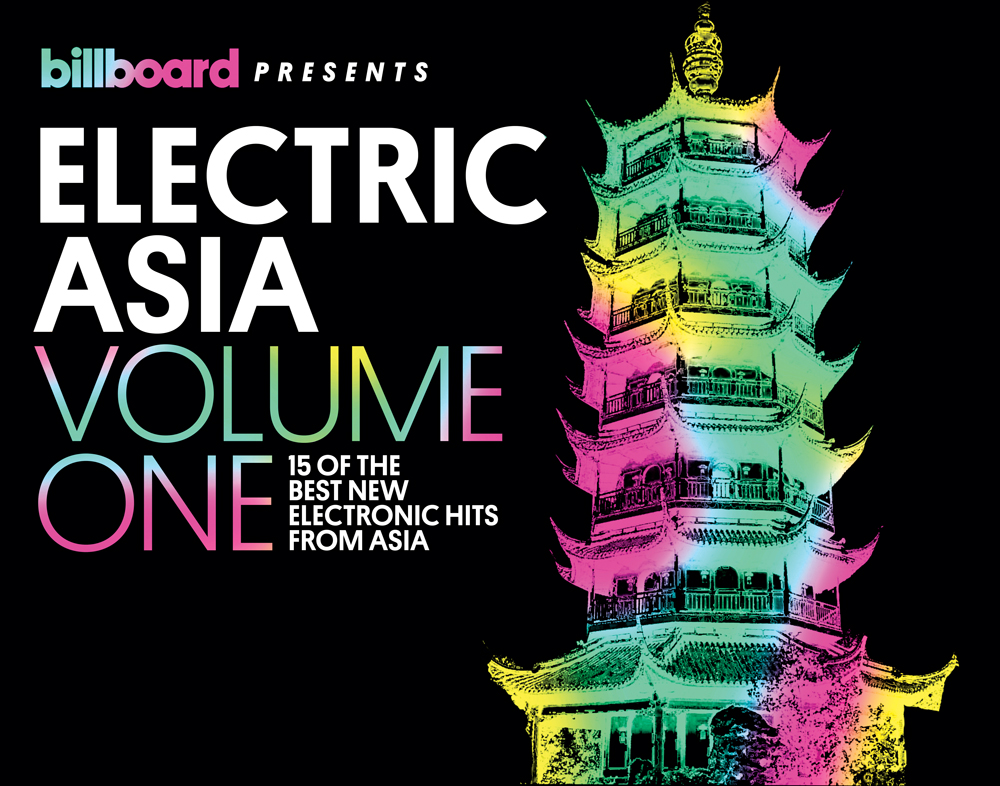 Unless you have been in hiding, the sound of the moment has blasted through the speakers at the club, bar, gym or car. EDM, Electronic Dance Music, after morphing through genre after genre for the past few decades, has taken its rightful place in the pop charts.
EDM took a hard turn last year and started sounding more like dubstep, trap and hip-hop than the four-to-the-floor house-based beat it has usually been associated with. In a nutshell, the success of acts such as The Chainsmokers – with their big, lush drops, funky beats and vocals – has ushered in a new era of more pop-friendly EDM.
Even former house DJs such as David Guetta are teaming up with singing or rapping stars such as Nicki Minaj. A new crop of singers such as Bebe Rexha and Mo are creating massive pop hits like Hey Mama. Young Asian beatmakers and producers have been paying attention.
Electric Asia Vol. 1 is the first compilation of Asian music from Billboard. It sizzles with 50 minutes of pan-Asian EDM. That such a record is coming out now shows how lightning-fast the growth of the Asian EDM scene has been. Five years ago, there would have been too few producers and artists to fill a 15-track album. The record boasts tracks by artists from Hong Kong, mainland China, South Korea, Japan, India and Thailand. Included are established stars such as Jane Zhang and Steve Aoki, and talented newcomers such as Jannine Weigel of Thailand, and Hong Kong's Silverstrike and Shimica Wong.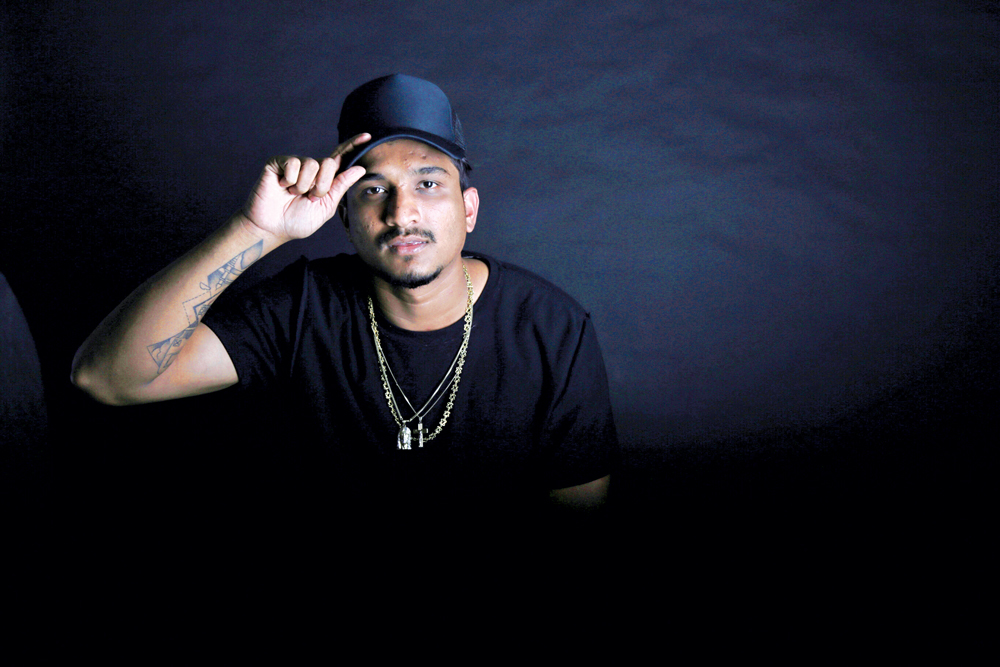 The first single due to be released is a blistering remix by Aoki of Zhang's Timbaland-produced hit Dust My Shoulders Off. This poppy track gets the Aoki-Dim Mak makeover right before the first chorus and never looks back. It is funky, has a hard beat and a ton of bass.
Up next is Silverstrike, who has quietly been making dubstep beats for Hong Kong artists and now steps out with the full-on Drop Me in the Air. It is beautifully crafted and arranged with another emerging hero, vocalist Wong, who won the award for the best Hong Kong film song in 2013. The track starts with a gorgeous melody on plaintive keyboards and Wong's vocals echo a more youthful Beyoncé. It's a song that feels like it could have been created anywhere in the world, and you can imagine it on the radio anywhere, yet it was made in Hong Kong by a 22-year-old beatmeister and a singer-rapper of Japanese and Filipino descent.
The next track is the compelling outcome of a collaboration by up-and-coming American producers The Dedbtz, who work in the camp of Grammy-winning writer-producer Harvey Mason Jr, and Morlin Liu, a singer who has been called the EDM Queen of China. Liu is another apprentice, signed up by Zhang's Show City Times in Beijing. The track is original-sounding. It has a refreshing, throwback dance beat, with lots of electronic stabs and filtered vocals, all topped off by Liu's surprisingly soulful and distinctive vocals in English.
That is followed by K-Pop superstar Jessica, formerly of Girls' Generation. Jessica performs a bubbly, deep and danceable remake of her smash hit Wonderland by South Korean DJ Punch $ound. This track will work well with Lounge DJs. It can be found only on Electric Asia Vol. 1.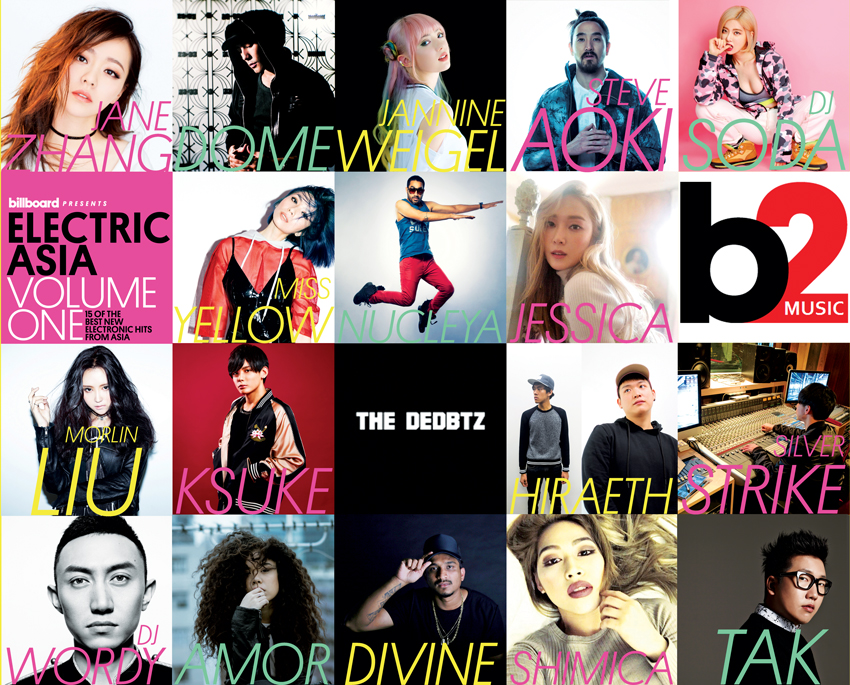 Rounding off the first third of the compilation is another collaborative effort, this time a remix by Silverstrike, who gets his digital hands all over a good pop song by Weigel, a 16-year-old who is a sensation on YouTube, with 500 million views. Weigel's vocals on Raindrops are folky-soul and surprisingly mature, in contrast with Silverstrike's sweeping sound wash and majestic hook melody. It's a mesmerising track that stays in your head long after it's over.
On an album full of happy surprises, one of the biggest is Japanese DJ Ksuke's au courant EDM pop single Pool. The track features the vocals of LA dance muse Meron Ryan. It's at once catchy and deep, Ryan's soulful twang taking it over the top and right into the backyard pool party of any American teen movie.
Another track with the potential to be a hit is from Hong Kong neophytes Hiraeth. The two Koreans who make up Hiraeth were born and brought up in Hong Kong, met at the Berklee College of Music in Boston and began making EDM tracks last year. Their track, Fun is in the mould of The Chainsmokers, with a big, catchy beat and simple, laidback but oddly effective vocals by Hong Kong newcomer Amor. The drop is big but what takes precedence is the huge, chunky melody of the chorus. Amor's vocals proclaim "We don't care about the sun, all we care about is fun".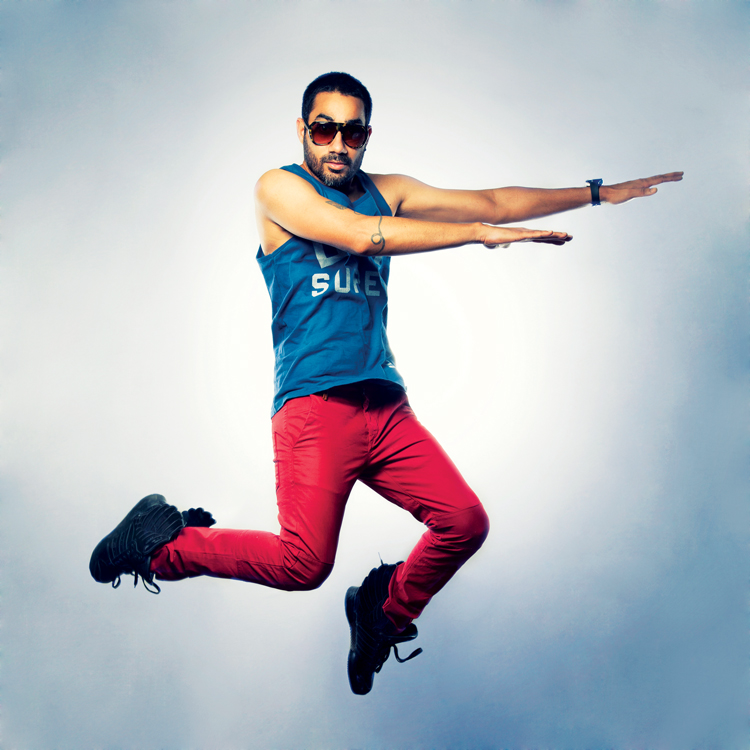 Electric Asia Vol. 1 is an eclectic compilation, encompassing in-your-face EDM, soulful power tunes and the more fluid, hip-hop tempos of Stay Sweet and Mere Gully Mein. It also has moments of great cinematic moods in the dark, brooding Mandarin vocals by Miss Yellow on her cautionary electric chill track, Satellites. Miss Yellow began DJ-ing 10 years ago and now releases her own records and sings in Cantonese and Mandarin. Satellites is sure to break new ground. It's a deeply funky track, with a haunting chorus sung by children that portends uncertainty.
Electric Asia Vol. 1 shows that Asia can hold its own in the world of EDM. Hear it for yourself when its released worldwide on June 15.
This article first appeared in the June 2017 issue of #legend magazine