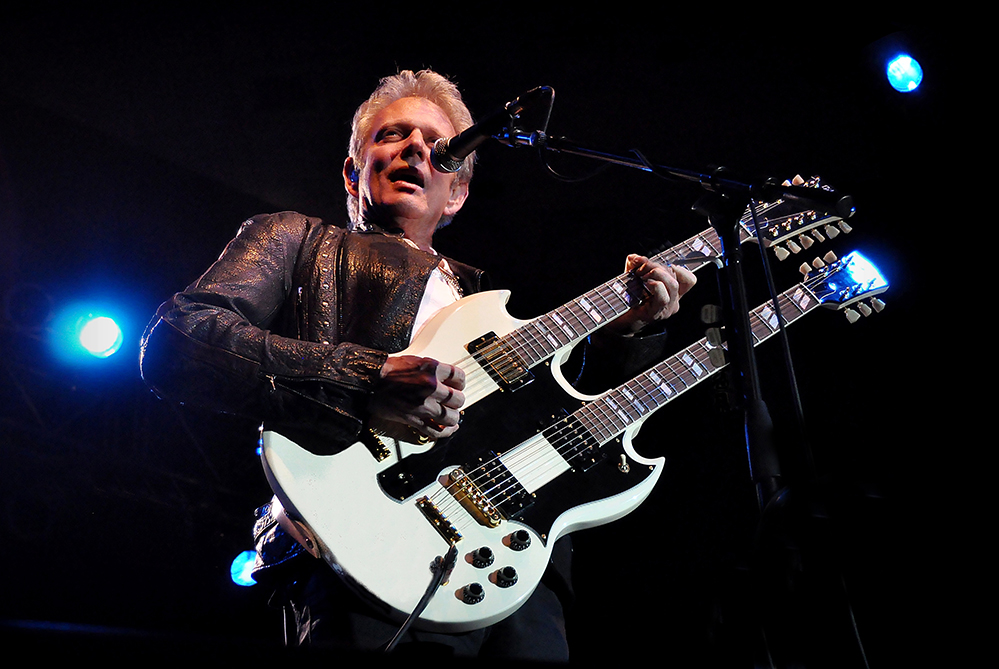 ​Known for his distinctive guitar style, Don Felder co-wrote the Eagles' biggest hit song, Hotel California, which has since been inducted into the Grammy Hall of Fame. Even now, Felder is still consistently ranked in the top list of rock's best lead guitarists and will be performing a special set at this year's Ruck 'N' Roll Charity Ball. The annual event raises funds for underprivileged children of Hong Kong's Po Leung Kuk and has raised over HK$ 86 million for the past 14 years.
You've done a lot of work outside of the Eagles. What is some of your favourite work outside of the band?
I have loved working with many different artists over the years.  The Bee Gees, Chicago, Bob Seger, David Foster, Kenny Loggins and many, many more.  Every recording session is different depending on the artist and it is always a fun challenge to come up with something new and original for each project.
Hotel California is one of the most enduring songs ever. How does that make you feel?
It is a wonderful feeling to have written something that has been so well received all over the world. I played a show for the United Nations several years ago and only about on half of the audience spoke English. When I performed Hotel California everyone in the room started singing along in English no matter what country they were from. I was both amazed and honored at the same time.
Was writing your autobiography, Heaven and Hell: My Life In The Eagles, in 2009, cathartic for you?
I didn't start out to write a book but it just became something that turned into my autobiography. It was indeed and very healing process to look back at my life from childhood until now and understand all the things that had happened to me. It was indeed a very cathartic process that I would recommend everyone do at one time in their lives to learn about themselves and who they are.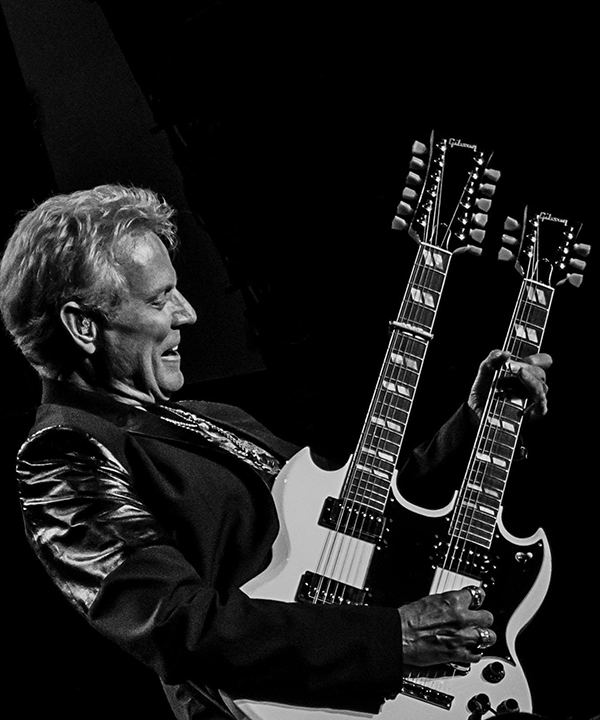 How different is making music these days compared to 40 years ago?
40 years ago you had to sing in tune, play your instrument well and work together as a band. Today with the advent of technology and all the correction software, just about anyone who can barely carry a tune can make a record. Vocals can be corrected, playing can be set in time and tuned, and different players can play in different areas of the world and appear as though they were in the same room at the same time. I think a great deal of talent has been lost as a result of not having to rise to a level of ability that was required 40 years ago. Too much Guitar Hero and not enough real guitar.
What do you feel about the music scene now compared to 40 years ago?
The music scene today has changed a great deal from when we were releasing records 40 years ago. Each local radio station in the 70's was owned by an individual who could play whatever they liked and wanted to play. Over the years these stations have all been acquired by one or two large corporations that now send out program play lists for the entire company. The chances that a small, unknown band or artist could be heard on radio today has become very limited. That's why the internet has provided the opportunity for unheard artists to rise and become known on a global basis.
Do you feel that social media has changed the landscape of the music business?
I think social media has opened the door for many artists who would have never had the opportunity to be heard or seen without it. It has changed the power and control of the business from a corporate level to an artist level. I'm so happy to see this happening.
Do you think it is easier or more difficult now to break out as a new talent? 
I think there is a huge number of artists all trying to break out at the same time and in the same manner. From just the sheer numbers alone it is more difficult today than it was 40 years ago. However, I firmly believe that the true talent, the undeniable talent will always be heard and appreciated no matter what the manner of exposure or delivery.
What do you miss most about the 70s?
I miss the camaraderie between all the musicians in the business back then. Today it feels like there is way more competition amongst musicians than there was back then.  Competition is good in order to produce the best you can be but not in an unfriendly way.
What do you still enjoy about performing these days?
I love performing for people and seeing the joy that all the years of my work have brought them. Having them sing along to nearly every song, standing and dancing to the rock and roll songs and getting so excited about hearing these songs live and in person.  It's as much fun for me as it is for them.
For more information, visit rucknrollcharityball.org